One of the most popular souvenirs in the Disney parks recently has been the Starbucks tumblers and mugs!
During Disney World's 50th Anniversary, we saw the special cups flying off the shelves and selling out online, and the same has been true for special edition Starbucks mugs in the past. One of the most popular lines is the "Been There" series, and this week, they added more Star Wars designs for fans who want to have the full collection!
The Star Wars Been There series has had a few different designs in the past, with mugs featuring different planets from the film franchise. This week, we spotted some NEW planet designs at the Star Wars Trading Post in Disneyland Resort's Downtown Disney.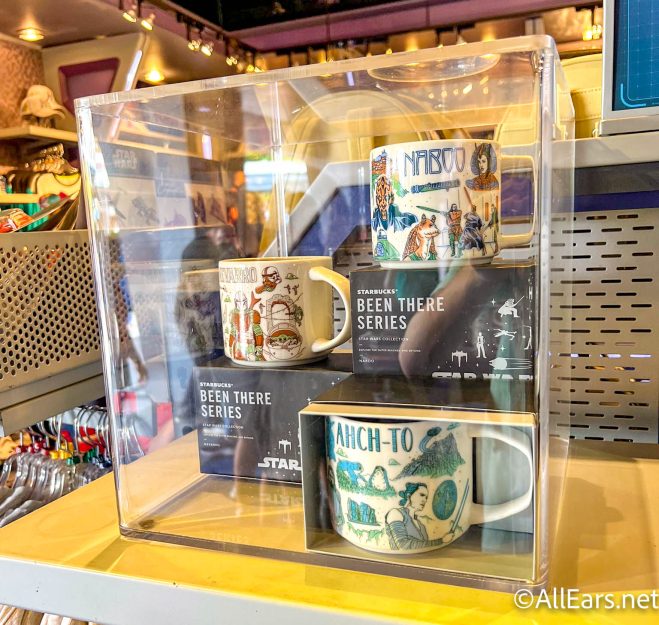 First up, we've got the Ahch-To mug, inspired by the sequel trilogy! This is the planet where Luke Skywalker went into exile, and later, where Rey came to find him. The blue-green design shows multiple characters, scenes, and landmarks from the planet. You can get it for $22.99.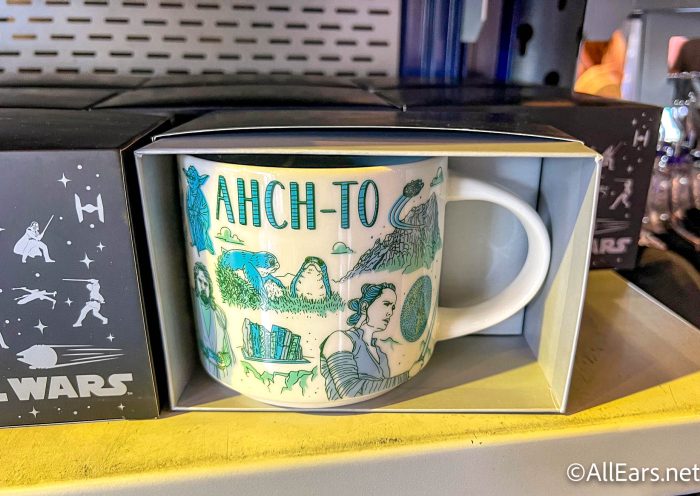 If you want a name that's a little easier to spell (and to pronounce!), check out the Naboo Mug instead! Naboo is famously the homeworld of Padme Amidala, and also the site of the legendary duel between Darth Maul, Obi-Wan Kenobi, and Qui-Gon Jinn. All those iconic scenes (plus Jar-Jar Binks!) can be found on the side of this one — add it to your collection for $22.99.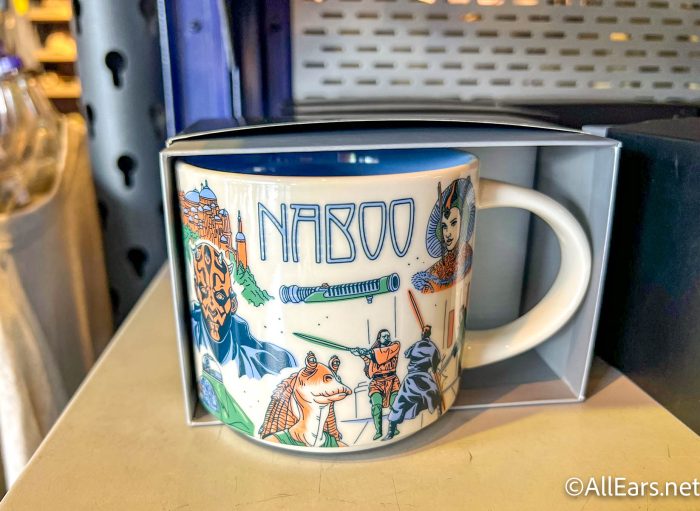 And finally, we've got a mug inspired by The Mandalorian! This one pays homage to Nevarro, home to the bounty hunter's guild that Din Djarin worked for. It's also the place where he rescued Baby Yoda after turning him over to the Imperials. Some iconic moments from the show were set here, and if you want to get this as a memento, you can buy it for $22.99.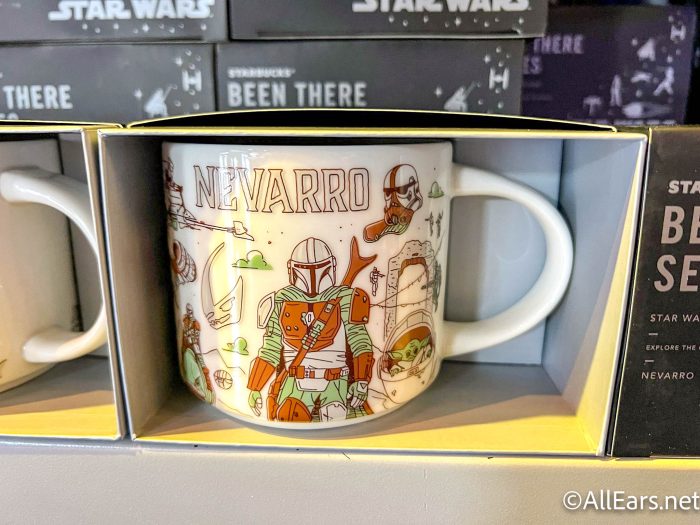 Those are all three of the new mugs we spotted! These were briefly online as part of the May the 4th merchandise, but sold out very quickly. We'll make sure to keep you updated on any more Starbucks (or Star Wars!) merchandise that we think will be popular.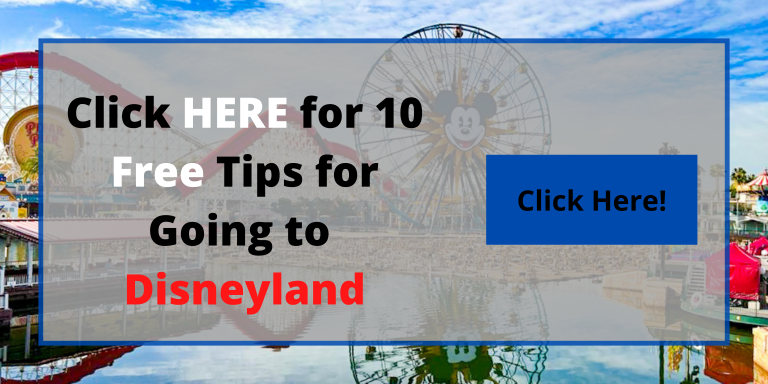 Which of these mugs would you buy? Tell us in the comments!