Walt Disney World certainly knows how to make money — just look at those After Hours prices!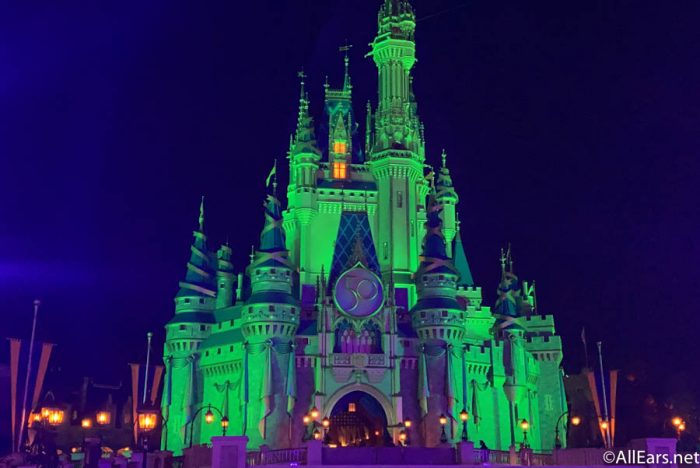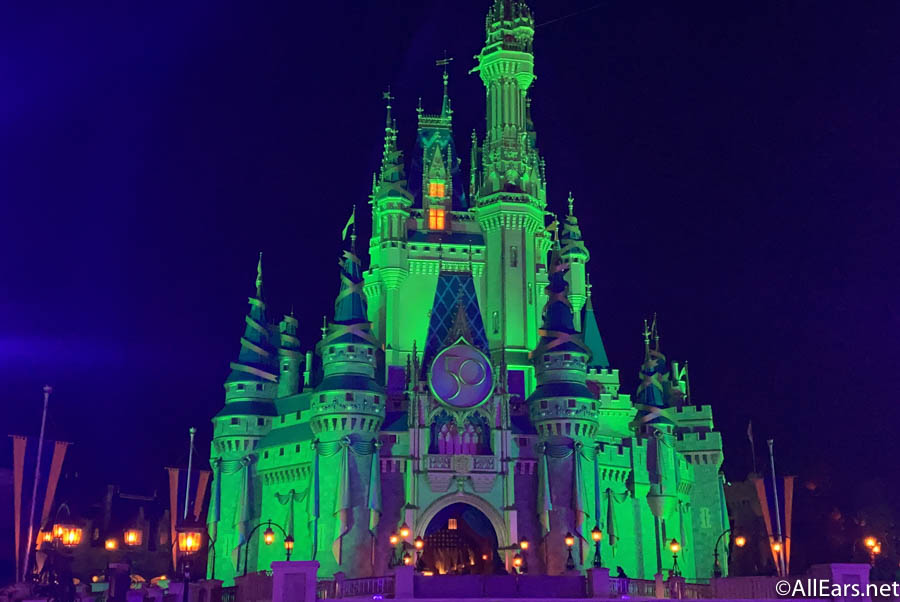 We get that they know what they're doing (and they're a company, after all), but we have a few ideas that could rake in some serious cash, and we're honestly surprised Disney hasn't done these things yet. Listen, we know Disney doesn't necessarily need more ways to make money, but these would be things people actually want to pay for, so it could be a win-win!
Here are our ideas that would make Disney World a fortune.
Candles
There is a huge market for candles that smell like things from Disney! So many companies make smellies based off of things like the water from Pirates of the Caribbean or Rome burning inside Spaceship Earth. But they have to use names like "Pirate Life" or "Fall of Rome" instead of the actual names due to copyright restrictions.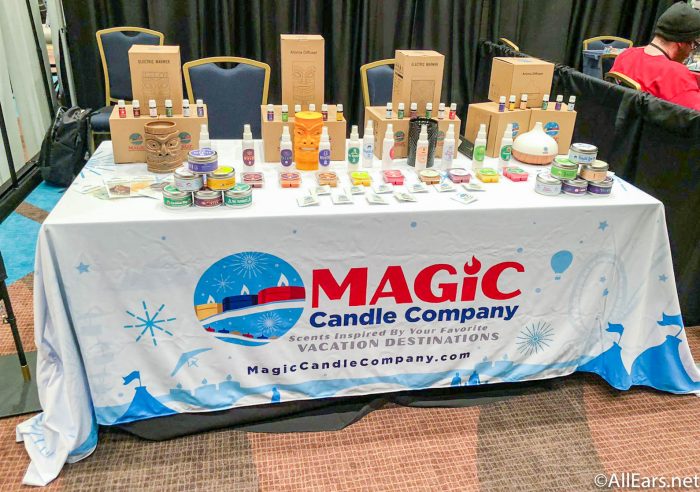 People have even found Bath and Body Works candles that smell super similar to Disney things, like Frozen Lake, which apparently smells like Flight of Passage.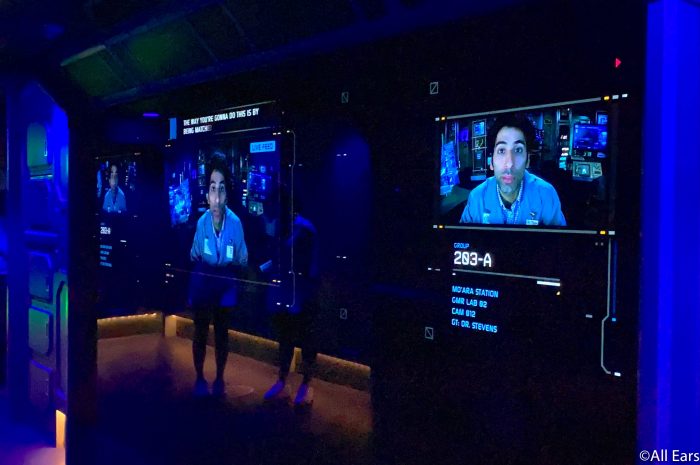 Since the demand is clearly there, why hasn't Disney started making their own candles like this yet? They could have access to the most accurate smells because, you know, Disney secrets.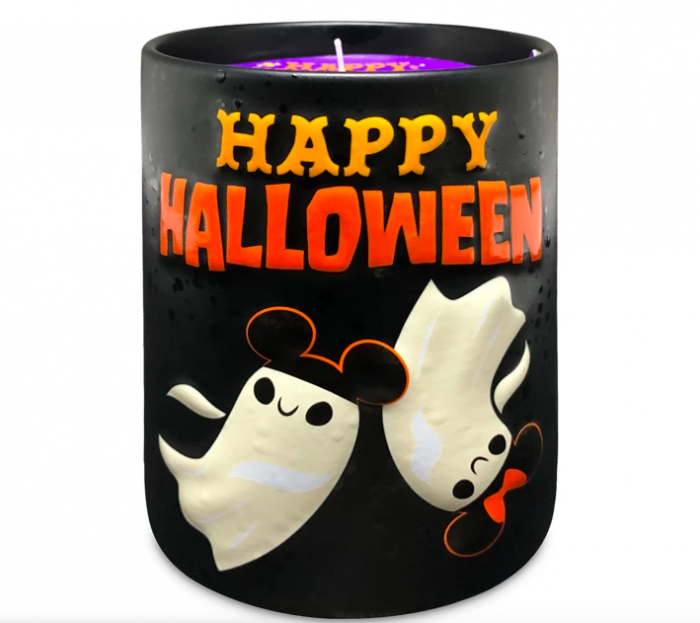 Also, they could use the real names because they own the rights to them! You could actually have a candle that says "Splash Mountain" or "Polynesian Village Resort." It seems like a perfect opportunity!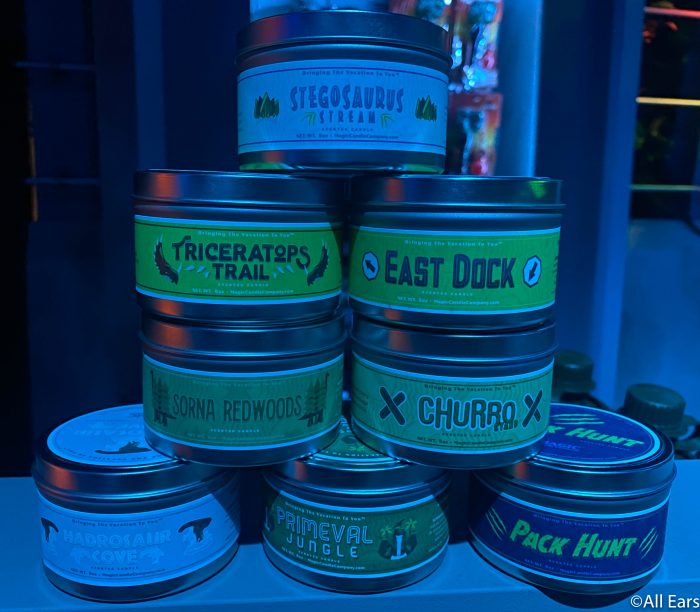 And think of all the smells they could release, from all the rides, to the resorts, to special smells for around the holidays. We really don't know why Disney hasn't done this yet — are candles a really risky business to take a gamble on?
Brewery
We almost don't even want to share this idea because it's so good! So, Disney, if you end up doing this, we want some credit, please. Anyway — how fun would a real brewery be at Disney World?!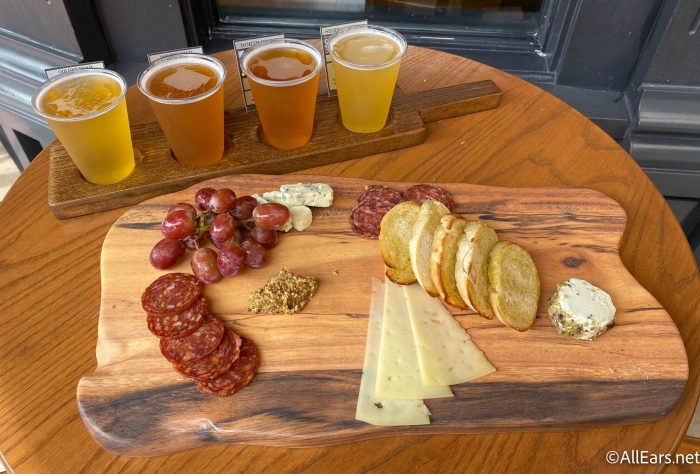 Not like a microbrewery or a tap house but an actual, large facility where Disney makes its own original beer. They wouldn't need to use as many beer products from other companies in the parks or at the hotels because they could make their own! We would definitely want Disney to keep the authentic beers from other countries like around World Showcase in EPCOT, though!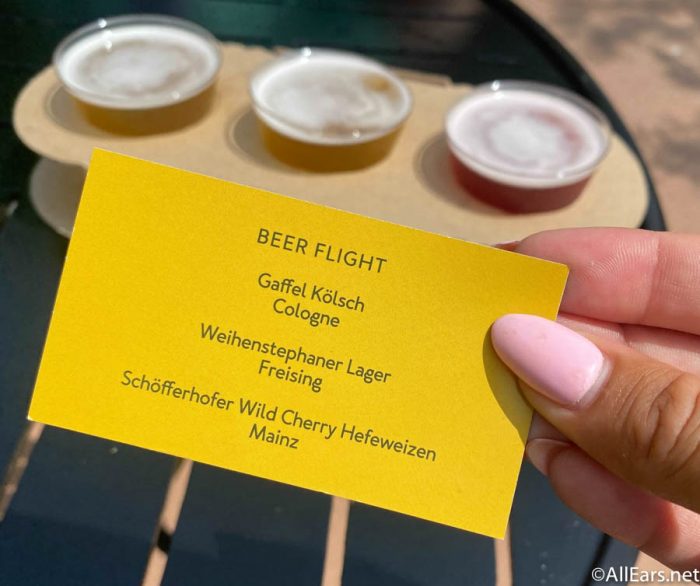 But the beers Disney could make would be totally unique and exclusive to Disney World. They could think up flavors based on characters or attractions and call them things based off of the actually attraction or character names (again, no copyright issues).
The brewery could also be a destination when you're on property. It could have a tasting room, restaurant, small amphitheater, outdoor patio or area for games like cornhole, and more — there are so many possibilities! They could even give tours of the brewery to guests like other major breweries do.
Plus, think of all the merchandising opportunities. Fun new logos for each beer, beer growlers, T-shirts…wow, we're getting hype just thinking about it!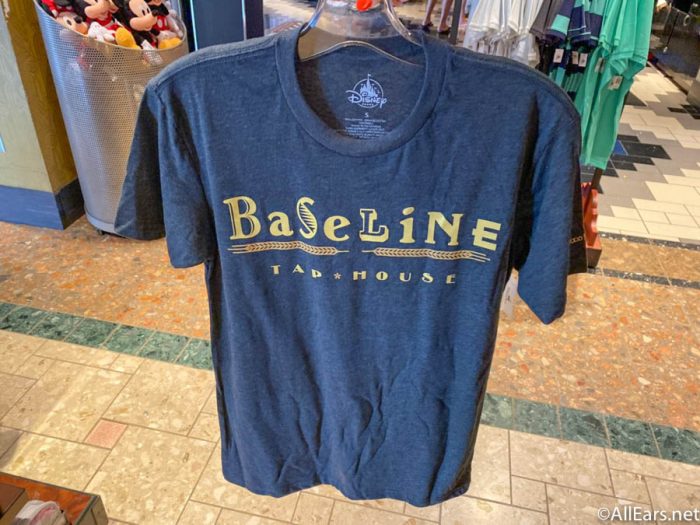 This also could be a great activity for people who are taking a day off from the parks. It could even be included in something like the "Water Parks and Sports Option" on park tickets. You could have access to a free brewery tour and beer tasting! Obviously, only adults could use this. But hey, perfect for those childless Millennials!
A brewery would be a big draw for locals to come visit who don't necessarily want to go to the parks, too. It could also be a cool place to hang out for people who aren't necessarily "Disney people."
If they got big enough, the brewery could sell their beer in local grocery stores if they wanted! There is just so much room for creativity, we want to see it happen, Disney!
Tattoo Parlor
We don't really think Disney would ever do this, but never say never! Disney tattoos are super popular, so why not get one AT Disney?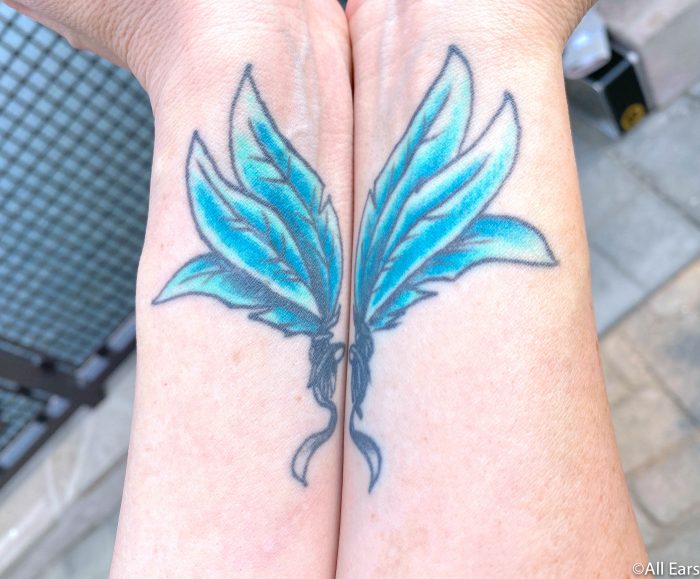 They could set up the parlor in Disney Springs so you wouldn't need a park ticket, and hire the best Disney artists that specialize in Disney art to work on designing tattoos.  And, like the previous two ideas we had, they also wouldn't have to worry about any copyrighted artwork!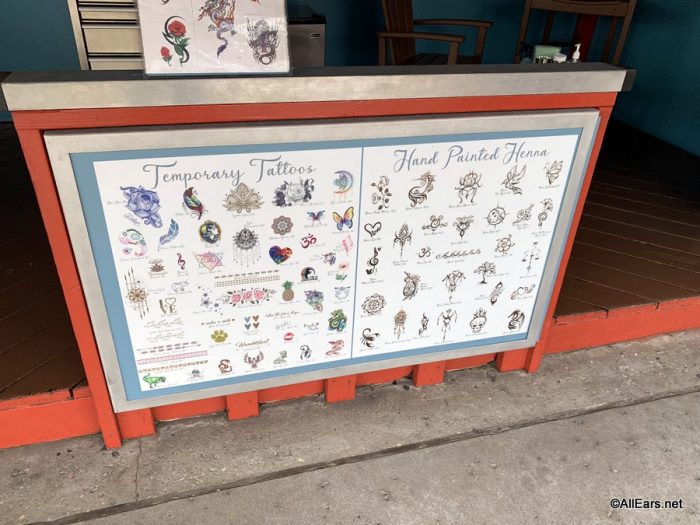 We feel like this could end up being a Disney bucket list activity for some people due to demand and exclusivity. It would be like having a Guinness at a brewery in Ireland — it's the peak of that experience, you can't get any more authentic! Getting a Disney tattoo from a Disney artist in Disney World would be the ultimate experience.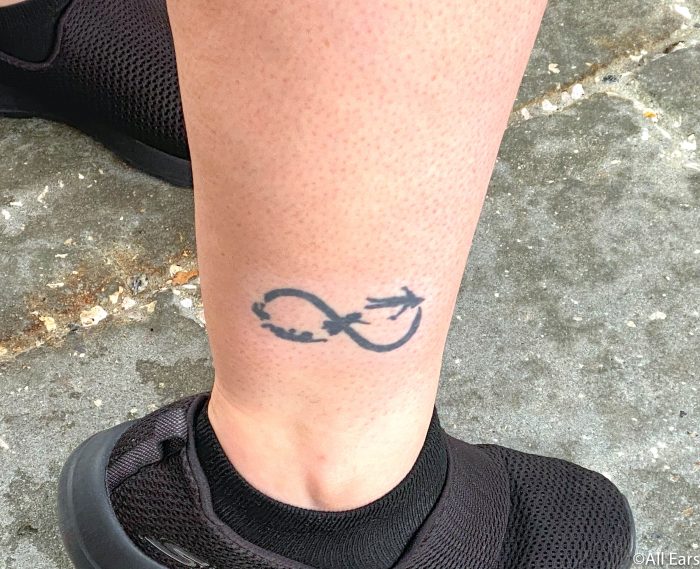 We could definitely see a Disney World tattoo parlor being something that gets booked up months in advance!
Home Accessories Inspired by the Resorts
We know that Disney World already sells home accessories to a certain extent, but we're talking about exact or similar items that you find at the resorts!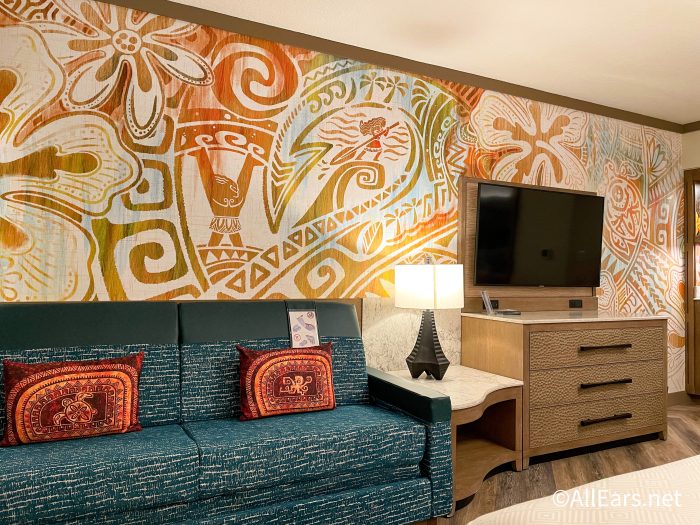 They could literally just sell replicas of things in the hotel rooms like pillows, rugs, curtains, etc. — or at least items inspired by them.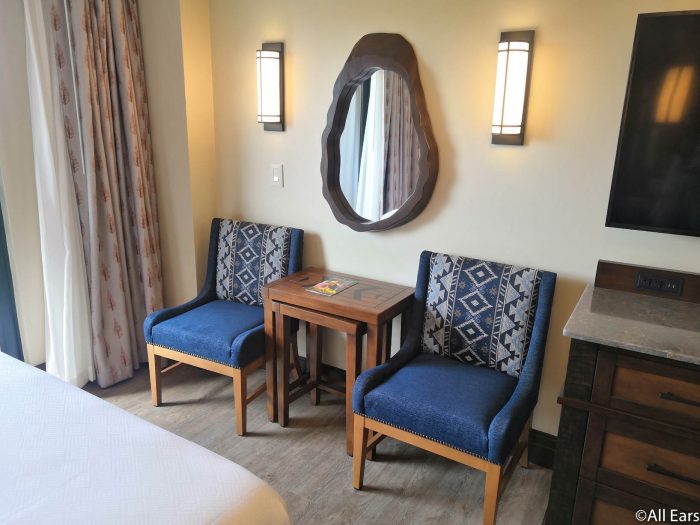 This would be a great way for Disney fans to add a touch of Disney without decking out your living areas with a bunch of Mickey heads (no offense, Mickey).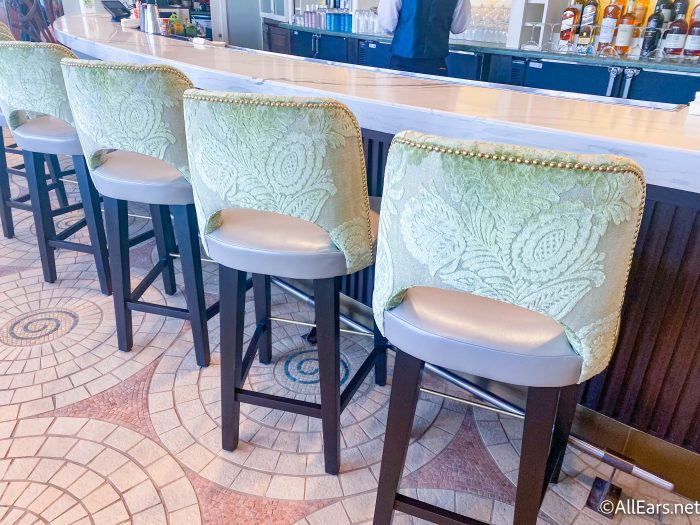 It would be subtle and only recognizable to Disney super fans! Plus, it would be a great way to bring a little bit of vacation home with you.
Pet Accessories
Again, we know Disney World sells some pet accessories, but they can do better!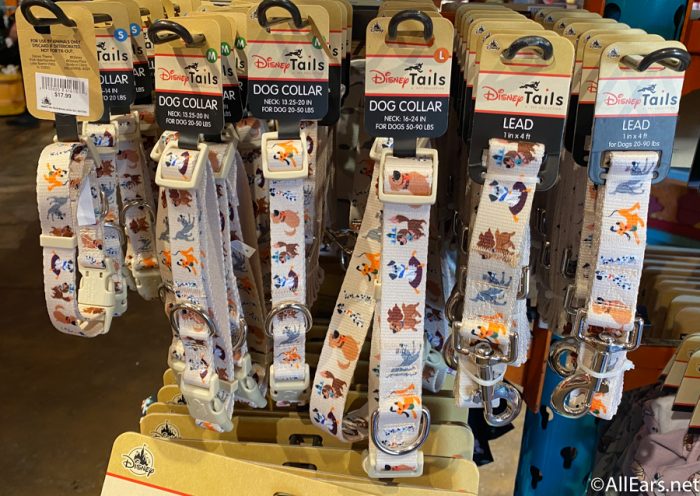 They should expand the amount of merchandise they make for pets, because people love spoiling their furry friends, which means they will spend big money on them.
Pet owners need more options! There are hardly any items made just for cats. They could even make little cat houses and jungle gyms themed to Disney rides or the park icons. Think about how cool a Swiss Family Robinson cat jungle gym would be.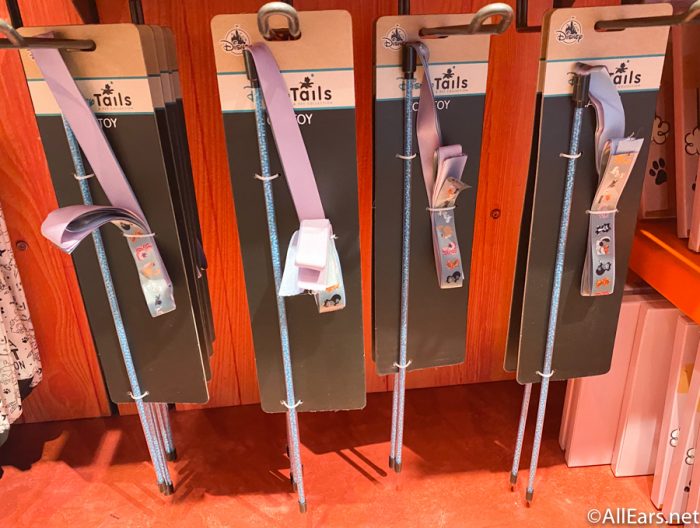 We'd love to see more things like bowls, toys, costumes, clothes, harnesses, leashes, collars, Mickey ears, and dog and cat beds. We just want to make our pets love Disney as much as we do!
Pre-Wrapped Presents
Okay, picture this: Your child is going on their first Disney World trip ever. You decide to get them a gift for the trip, so you buy something special from Disney beforehand. When you check in and first walk into your hotel room, a wrapped gift (that you picked out) is waiting there for your kid to open. You tell them Mickey Mouse got them a present, they open it, are ecstatic, and they're already having a magical time on their vacation!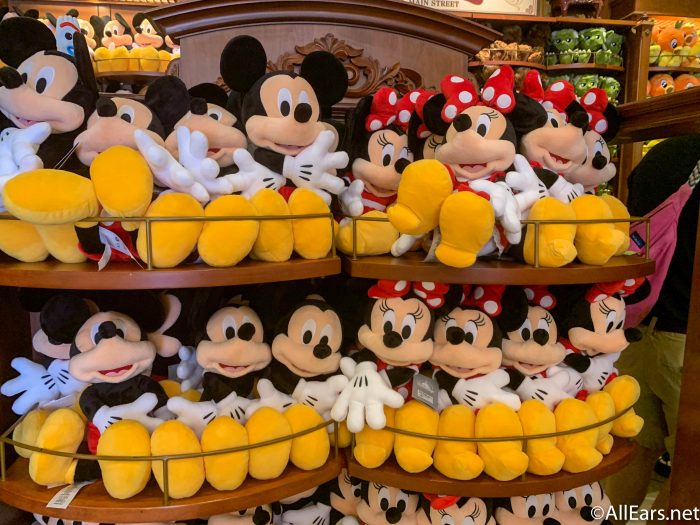 It seems like such a simple thing Disney could do, having pre-wrapped gifts waiting for you in your room. Sure, they could do it without wrapping the gift, but where is the fun in that?!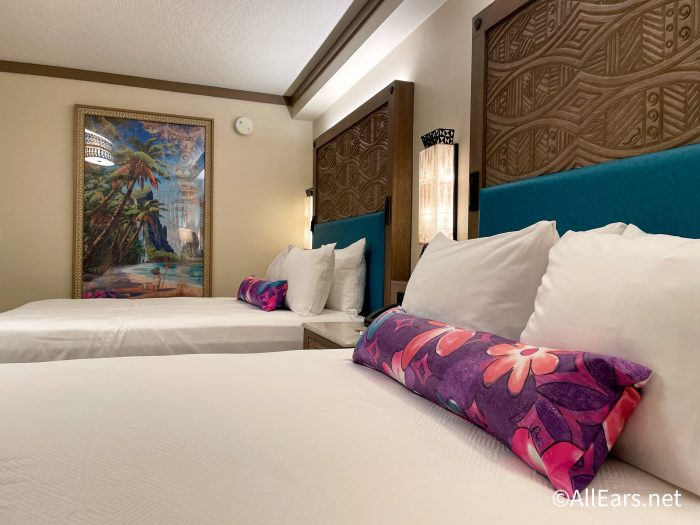 This would also work great for birthdays or anniversaries. You could make sure there's a gift waiting for your friends who just got married and are on their honeymoon or for your best friend's birthday!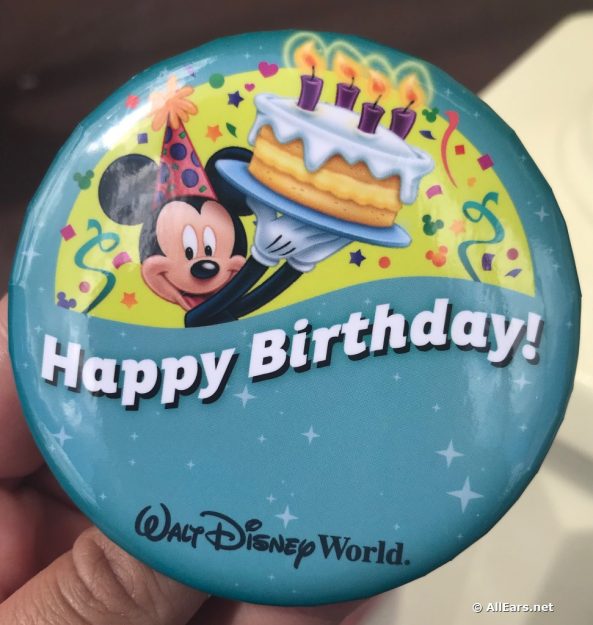 Also, gift wrapping in general would be a great service that Disney could provide, especially if you wanted to ship presents home for a birthday or the holidays. You could even ship a gift to someone else and have it already be wrapped!
Premiere Bathroom Pass
This might be a little too controversial, but you could pay to have access to REALLY nice, themed bathrooms in the parks. You know, bathrooms with attendants, a lounge, and those nice paper towels that are technically disposable but kind of feel like they're too nice to be thrown away (or is that just us).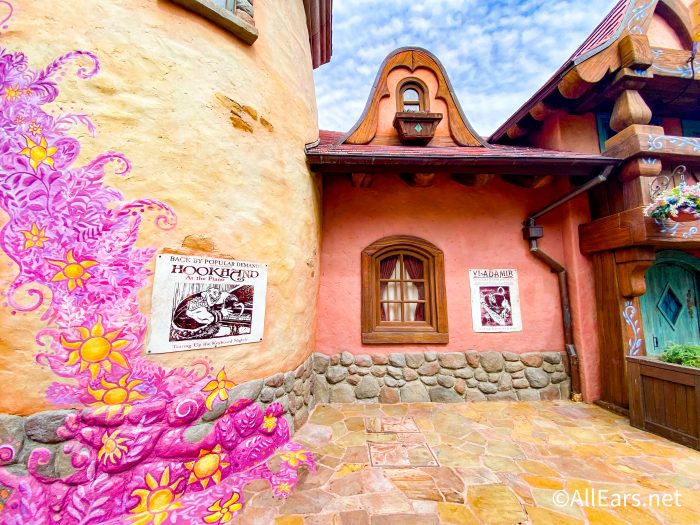 We're kind of thinking like a Club 33 but it's just bathrooms, and you don't pay annual dues or anything like that!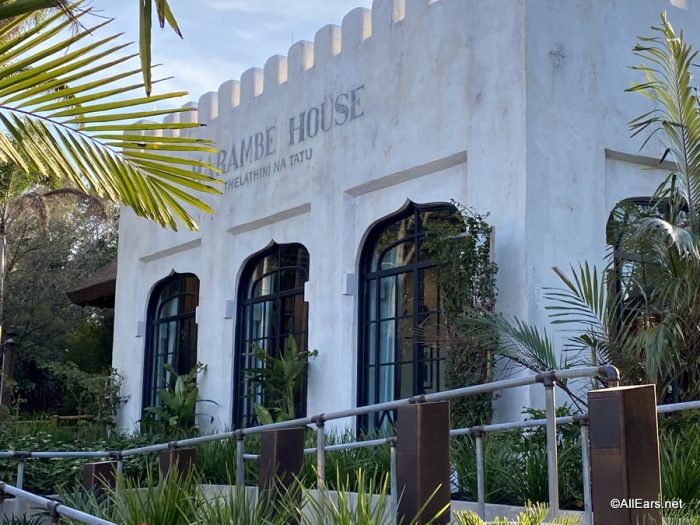 You could have a whole area for mothers to change their kid's diapers or pump that would be more comfortable and nicer than the Baby Care Centers at the parks (although these can be a life saver!).
We also think they should be SUPER themed so it would be a whole experience and more exclusive or special. This would also be a way to almost guarantee you don't have to wait in line for the bathroom at the parks!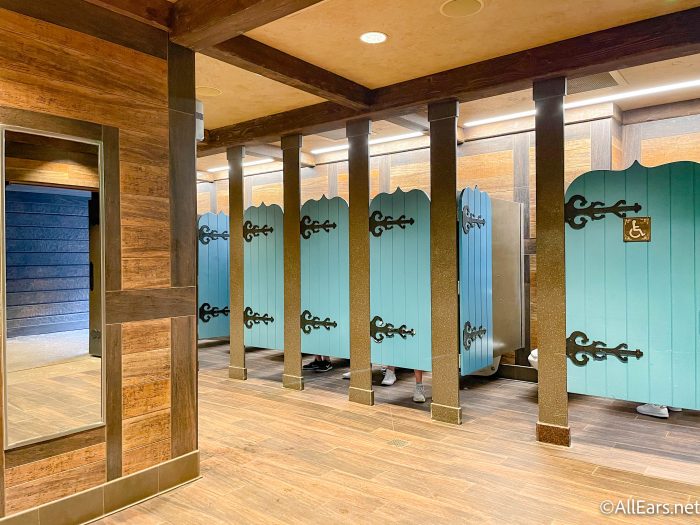 Whether it's controversial or not, you know people would pay for it!
Dining with a Celebrity
It seems like there are a handful of celebrities that Disney has on retainer according to how many events they go to or how much they spend on Disney collectibles (we're looking at you, John Stamos, as always…).
Disney already has Dining with an Imagineer (who are celebrities to us), so this could be just like that but probably more expensive.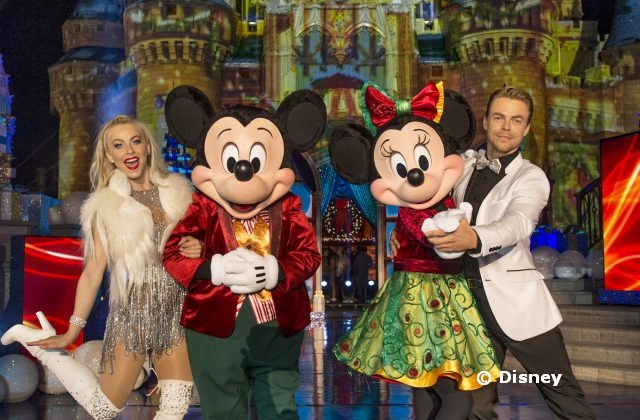 You could go to breakfast with your kid's favorite Disney Channel star or hang out with the voice of Happily Ever After himself, Jordan Fisher, and just nerd out about how much you both love Disney!
Belle-Themed Bookstore
WHY hasn't Disney done this yet?! It seems like such a perfect opportunity for theming and merchandise. It would look exactly like Beast's library in Beauty and the Beast, which would be an experience in itself.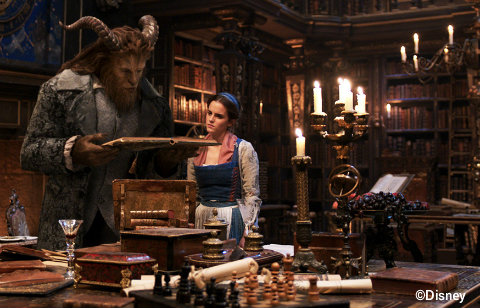 But Disney could also sell actual books in here, too! They could even sell the original stories their fairytales are based on like the original Cinderella or The Little Mermaid. There seems to be so many Disney books, and they don't really sell many books in the parks.
We think this would fit better in a park to make it feel more special, so obviously it would go great in the Beauty and the Beast section of New Fantasyland.
You could even have little reading nooks and a space for story times! Different face characters could come in and read stories to kids — that would be so magical. It could also be pretty funny; we'd love to see an evil stepsister read Cinderella!
Escape Rooms
These things seem like they're everywhere, so why not in Disney World? They could charge a lot more than regular escape rooms and make them way better with their Disney magic.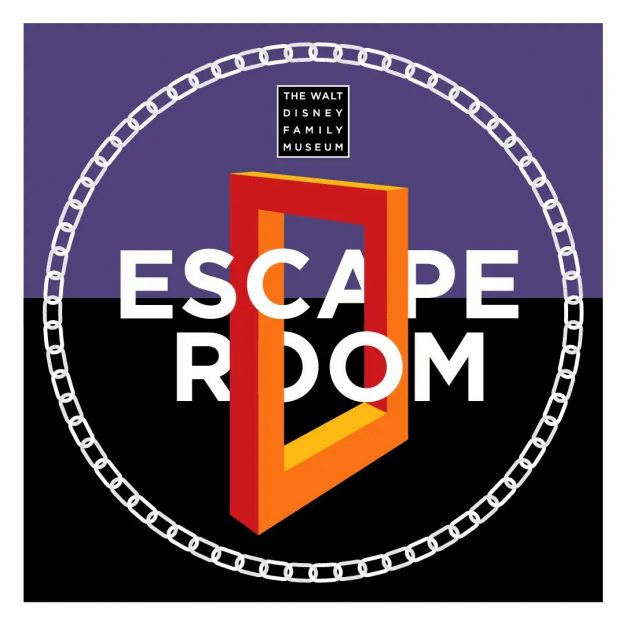 A Haunted Mansion escape room would be the thing of dreams; fans would lose their minds!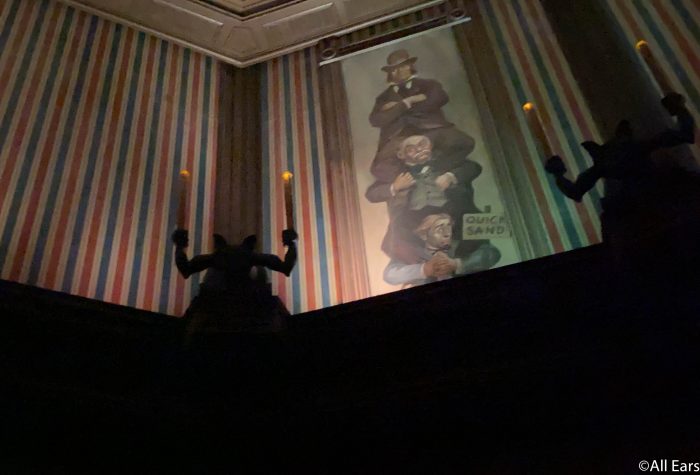 There also doesn't seem to be a lot of overhead to build escape rooms, so they could do well when it comes to making a profit. And the NBA Experience is now empty in Disney Springs so there is even a great space for some escape rooms!
Dinner Cruises
Disney World already does dessert cruises (that do have alcohol) for fireworks and such, but a dinner cruise could be even cooler!
You could do them during the day or night on either Seven Seas Lagoon or Bay Lake, and it would be another thing you could do without a park ticket.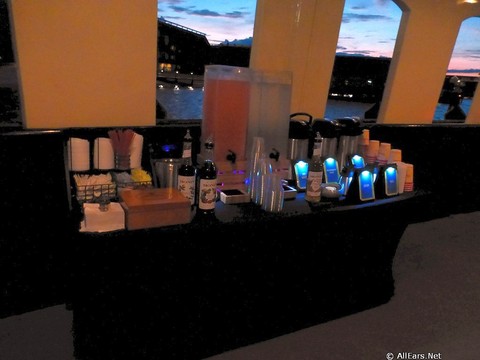 It could be a fun activity for a special occasion, too. And we think it would be even better if they were themed and people got to dress up! They could do a Princess and the Frog theme and people wear big ballgowns or 20s style dresses or even a holiday cruise.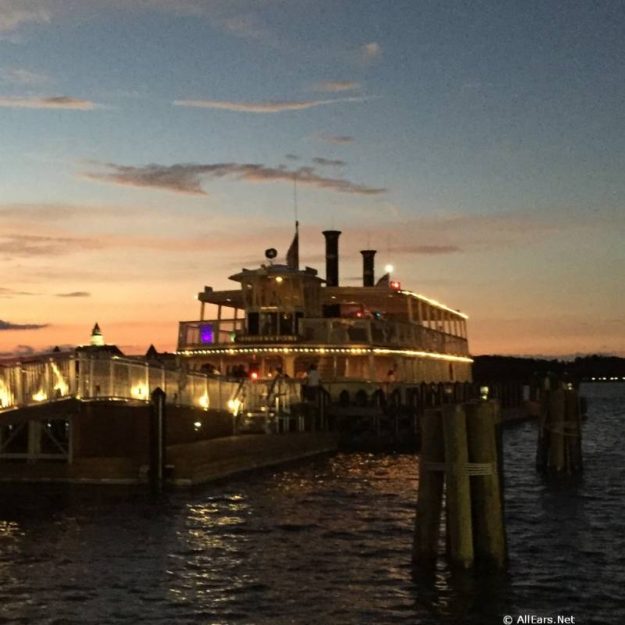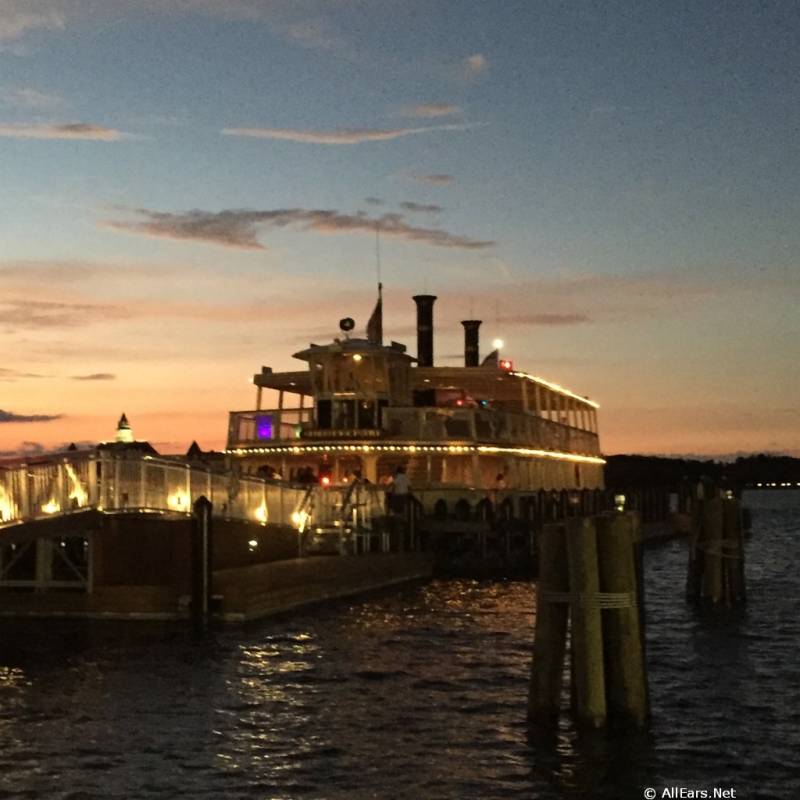 Those are our ideas that we think would make Disney World a fortune! So Disney, if you're reading this and like any of our ideas, we'd love to collaborate😉. Stay tuned to All Ears for all things Disney!
Would you spend money on any of these ideas? Let us know in the comments!
Join the AllEars.net Newsletter to stay on top of ALL the breaking Disney News! You'll also get access to AllEars tips, reviews, trivia, and MORE! Click here to Subscribe!