Over the last two decades, the Society of Explorers and Adventurers (or S.E.A.) has become one of the most interesting – and perplexing – elements of the Disney theme park universe. What began as the backstory for a walk-through attraction at Tokyo DisneySea in 2001 has evolved into a web of references and characters that spread through Disney attractions across the globe.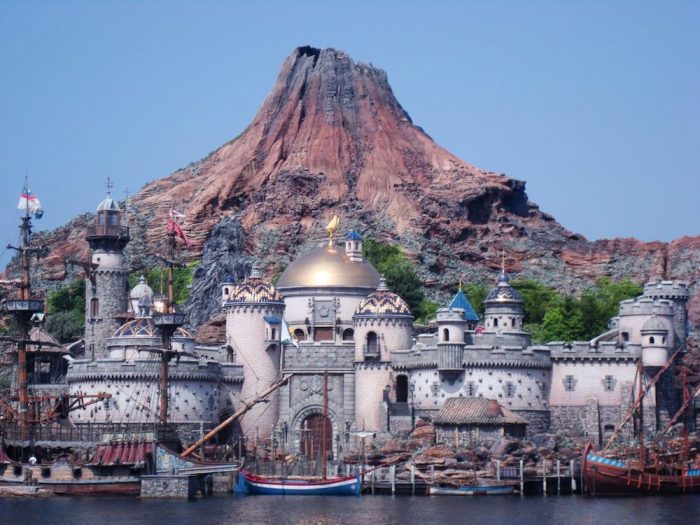 So what is S.E.A., how did it come to be, and where is it going in the future? Let's find out!
Backstory
To see how S.E.A. developed into a staple of Disney's theme parks, we must first go back over a decade before the faux-organization was created. In 1989 Walt Disney Imagineering created an in-depth backstory for Pleasure Island that would use many of the elements that were later incorporated into the society.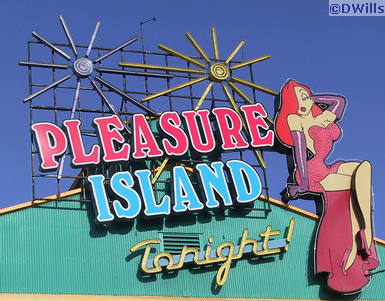 Now, we can hear you asking "What could a complex of adult nightclubs have to do with the Society of Explorers and Adventurers?" Well, the answer could found on a series of small, almost hidden plaques that were present when Pleasure Island opened. Said plaques told the story of Merriweather Pleasure, a fictional industrialist known for throwing lavish parties, moved his family to Florida to start sail-making and yacht construction business on the island during the 1920s before being lost at sea. 
According to the story, Disney rediscovered the ruins of the Pleasure complex and established a nightclub district to carry on Pleasure's "merrymaking spirit", which each club themed to what Pleasure's "original buildings" were first constructed for.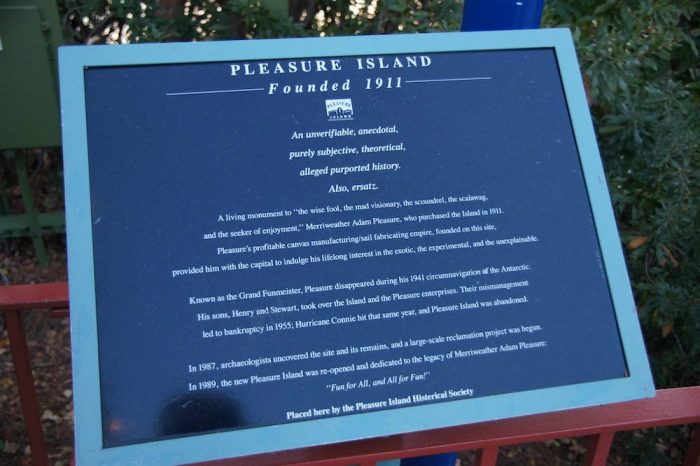 The most important club, at least from a S.E.A. standpoint, was the legendary Adventurers Club. Themed as a private club where Pleasure gave various explorers a place to call home, the club featured Cast Members playing original characters, animatronics, and thousands of props that reinforced its theme, all of which would become staples of later S.E.A. attractions. The club was massive favorite among guests until it was closed in 2009 (which is another story for another time). 
The highly detailed backstory of Pleasure Island wasn't heavily marketed, with the aforementioned plaques being the only real way to experience it. As the years went on, many guests weren't aware Pleasure Island had a backstory at all. Plus, as the Island's clubs changed, many of them moved away from the Merriweather-linked themes. However, the inspiration that came from the the complex's backstory had such an impact on the development of S.E.A. that Pleasure and the Adventurers Club characters were eventually retconned into members of the organization.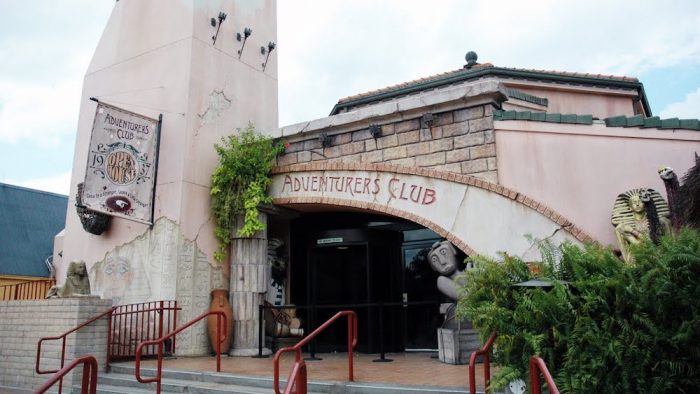 Official S.E.A. at DisneySea
The Society of Explorers and Adventurers was officially introduced as part of the Fortress Explorations walk-through, which was an opening day attraction in the Mediterranean Harbor section of Tokyo DisneySea. The large structure, which was presented as the headquarters of S.E.A., features various interactive exhibits including a Focault Pendulum, the Illusion Room, Explorers' Hall, the Navigation Center, an Alchemy Lab, the Chamber of Planets, and the sailing ship Renaissance. The fortress also includes three restaurants – Magellan's, Magellan's Lounge, and Refrescos – each of which are also themed to S.E.A.. 
The fictional backstory of S.E.A., as first established in Fortress Explorations and later built out in various other forms of media and attractions, established that the Society of Explorers and Adventurers is a fraternal group of scientists, explorers, researchers, artists, travelers and adventurers from around the globe.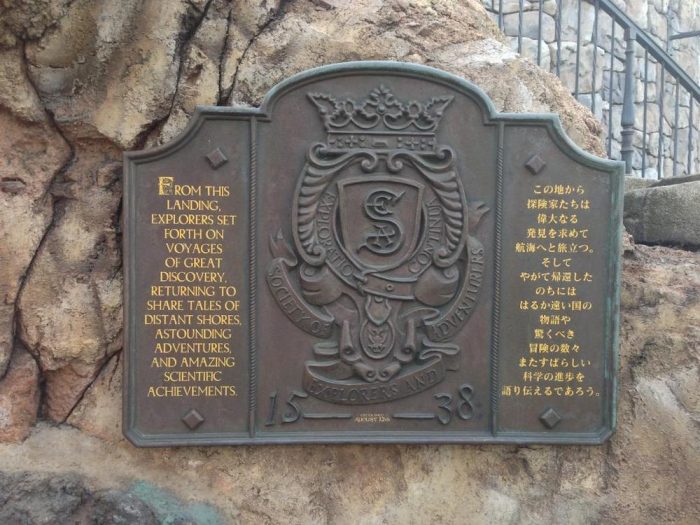 According to S.E.A.'s fictional history, the order was founded August 12, 1538, in Porto Paradiso, Italy. This storytelling flexibility has allowed Imagineers to craft a full timeline for S.E.A., intersecting both fictional characters and real historical figures through the organization's history. 
The S.E.A. mission statement, as displayed on several attractions, reads as follows:
The mission of the Society of Explorers and Adventurers is to collect, conserve, and curate valuable cultural and artistic artifacts from around the world and make them available to the public in an artistically pleasing and sensitive manner. It is furthermore the mission of the organization to equip and mount socio-cultural expeditions to discover, explore, chronicle and protect the artistic achievements of human society, past and present, exalted and forgotten.
S.E.A. immediately became a popular topic amongst hardcore Disney fans, with many taking a liking to the intricate backstory and park-original concept. With that popularity, it's easy to see why S.E.A.'s next high-profile appearance also came at DisneySea.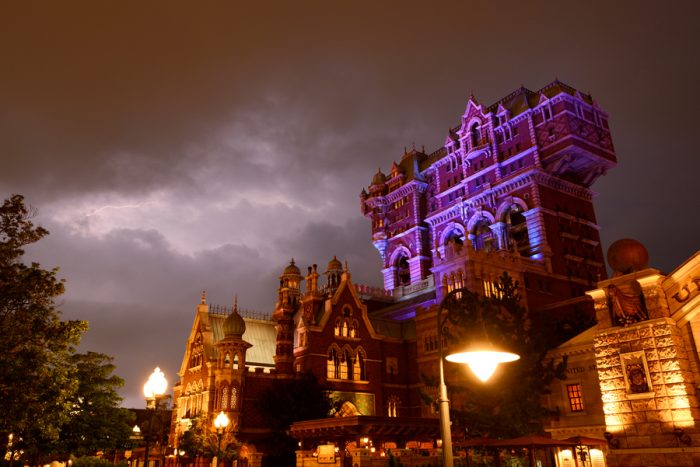 Five years after Tokyo's second gate opened, the park premiered its own version of the Tower of Terror. However, instead of being themed to The Twilight Zone, the Japanese version of the attraction focused on Harrison Hightower (whose image is based on Imagineer Joe Rohde), a corrupt member of S.E.A. whose theft of numerous artifacts is the impetus for a curse on his Hotel Hightower, which forms the basis of the ride's plot.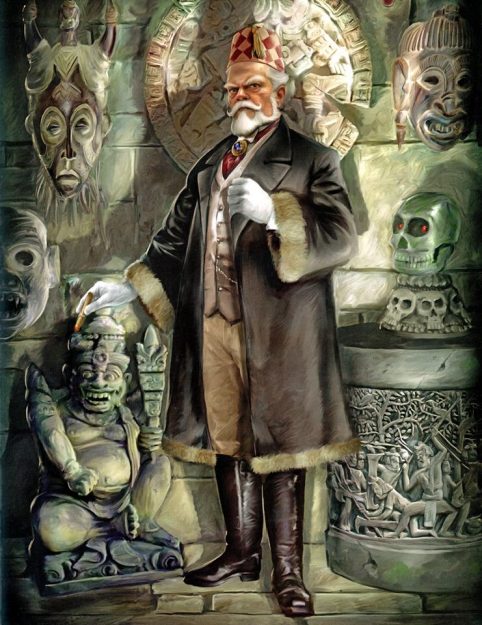 Mystic Manor's S.E.A. Connection
While other S.E.A. small Easter eggs were included various places over the next few years, the next major use of the concept came with the 2013 opening of Mystic Manor at Hong Kong Disneyland. Not only was the Manor's owner, Lord Henry Mystic, a member of S.E.A., but the attraction's queue greatly expanded on the organization's mythology. This included a portrait of several S.E.A. members including Mystic, Hightower, and several other members whose physical appearances were based upon other Disney Imagineers.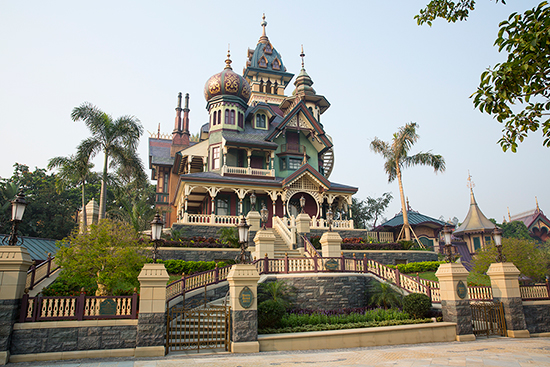 Disney used Mystic Manor as springboard to spread S.E.A. characters around the the world. Examples include the character Barnabas T. Bullion (who resembles Tony Baxter) been added to the queues of Big Thunder Mountain at both Walt Disney World and Disneyland and Mary Oceaner debuting as part of the Oceaneer's Lab kids club sections of the Disney Cruise line before starring in the Typhoon Lagoon attraction Miss Adventure Falls.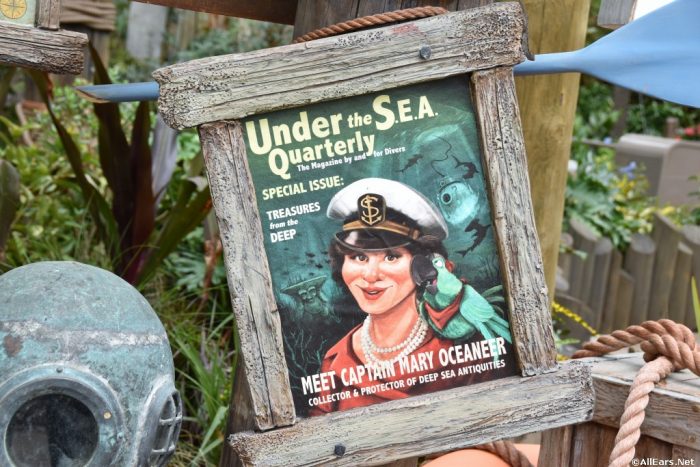 S.E.A. Soars into DisneySea… Again
In 2019, the latest S.E.A. attraction, Soaring: Fantastic Flight, opened back at DisneySea. This version of Soarin' was themed around S.E.A. member Camellia Falco and her Museum of Fantastic Flight. 
S.E.A. References
In addition to these attractions, S.E.A. references and characters are scattered throughout numerous restaurants scattered around Disney's properties around the world, including Skipper Canteen (Magic Kingdom), Tropical Hideaway and Bengal BBQ (Disneyland), Colonel Hathi's Pizza Outpost and Cafe Hyperion (Disneyland Paris), Jock Lindsey's Hangar Bar (Disney Springs) and AbracadaBar (Disney's BoardWalk inn).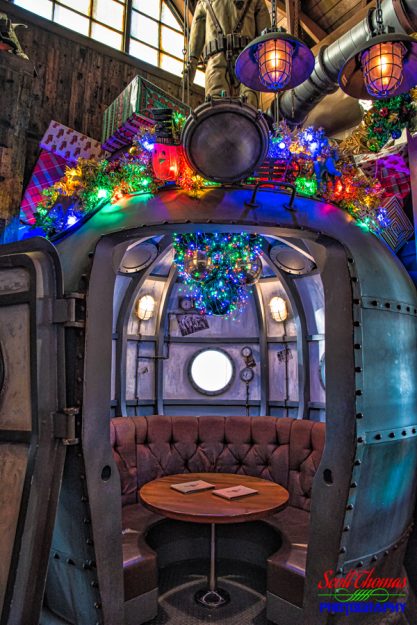 There have long been rumors that Disney was planning to expand the S.E.A. IP from beyond the theme parks into live action entertainment. These whispers were seemingly confirmed in February of 2021, when reports surfaced saying legendary science fiction writer Ronald D. Moore (Star Trek: The Next Generation, Star Trek: Deep Space Nine, Battlestar Galactica) was working on a Disney+ series about S.E.A. set in a so-called Magic Kingdom Universe of shared properties. 
Which is your favorite attraction based on the Society of Explorers and Adventurers so far? Would you like to see S.E.A. integrated even further into Disney's theme park universe, as part of the upcoming Jungle Cruise refurbishment perhaps? Are you interested in the potential upcoming series from Ronald D. Moore? Let us know in the comments below.