Disney's 1990's era brought us so many classics from Toy Story to The Little Mermaid. But, many of us were about ready to pick up a hockey stick and skates with the debut of The Mighty Ducks series of movies!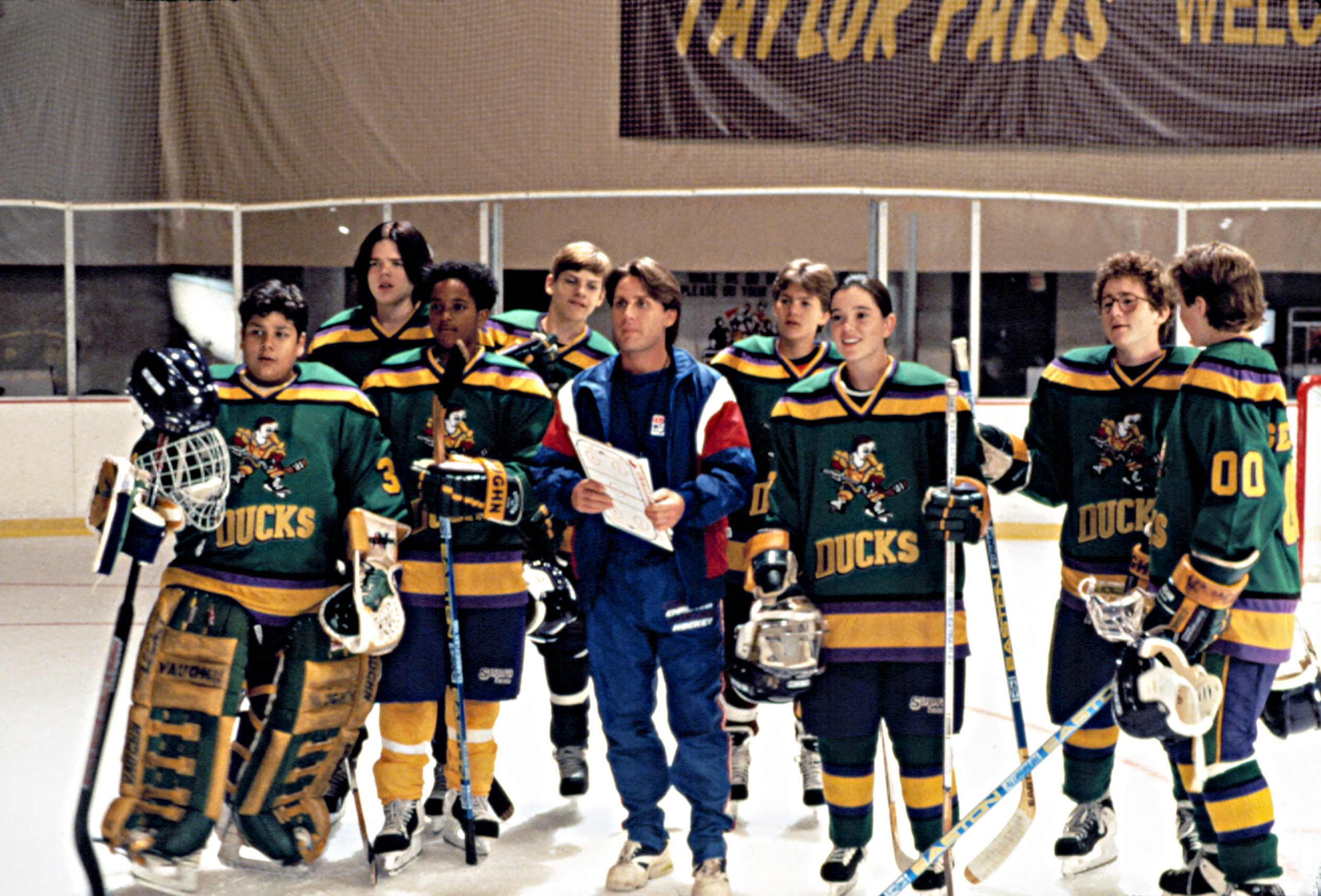 And, Disney+ is giving us some major nostalgia (and all the feels) with the brand new series inspired by the films!
The new 10-episode season of The Mighty Ducks: Game Changers will debut on March 26th, 2021. And, we've finally got a first look at the show! After previous years of games, this version of the Mighty Ducks is set in present day Minnesota as the team once filled with "scrappy underdogs" has now become an EXTREMELY competitive hockey team.
When 12-year old Evan Morrow (Brady Noon) is cut from the team, he and his mom Alex (Lauren Graham) work together to build their own team to stand up against the ruthless culture of youth sports. Gordon Bombay (Emilio Estevez) returns from the previous
The Mighty Ducks
films to help the new team discover what it's like to just love hockey.
The series will also feature up-and-coming young actors including Brady Noon, Maxwell Simkins, Swayam Bhatia, Luke Islam, Kiefer O'Reilly, Taegen Burns, Bella Higginbotham, and DJ Watts. We'll keep you updated on more details of Disney+ entertainment coming soon! Stay tuned with All Ears for more Disney news!
Will you be watching the new The Mighty Ducks series? Let us know in the comments below!