Navigating Walt Disney World while pregnant can take a little extra planning, but despite not being able to experience thrill rides and getting familiar with every restroom on property, the joy and fun of a Walt Disney World vacation can still be magical.
If you're planning a trip to Disney World while pregnant, there are some important details to consider to help make your trip as magical as possible.
We've got a page loaded with helpful information here, and we've distilled a few of our favorite tips for navigating the Disney Parks while pregnant below.
Accommodations
If you're a seasoned Disney World vacationer, you might be used to long days of park hopping from dawn until dusk. So traveling to Disney while pregnant might require you to take it a bit easier than what's typical. We suggest making a room request to help ensure that you have quicker access to the amenities you need when you do return to the Resort for a rest.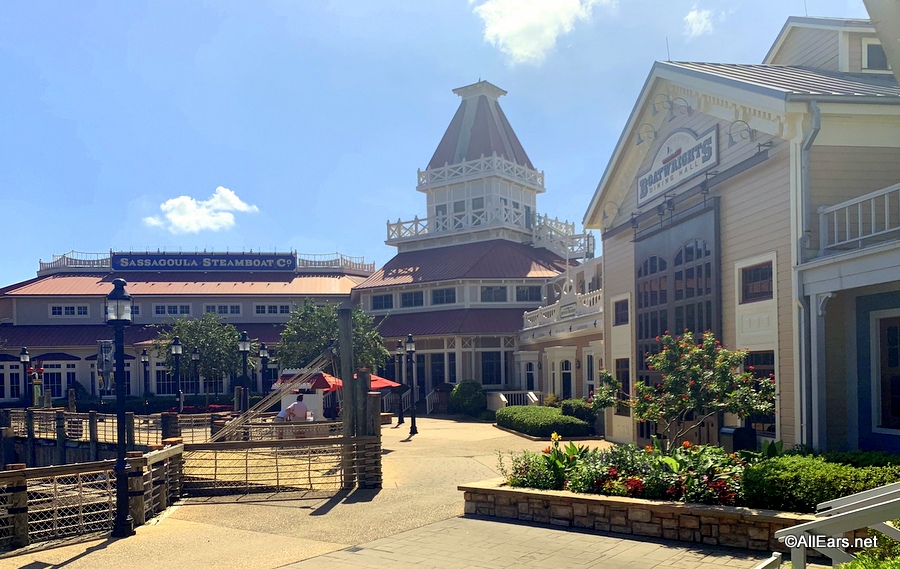 Since many of the Resorts are large, requesting a room close to the lobby, transportation, or pool can save a lot of walking. When booking your hotel, there are Preferred Rooms available for an additional charge. These are the rooms that are located closest to popular amenities. But you can also make room requests even if you have a Standard room booked. There are two ways to submit a request. First, when completing the online check-in for your Resort, you can select up to two room requests. The second approach is to contact the Resort directly about five days before your check-in date. This is typically when the rooms are being assigned, so you can speak with a Cast Member directly about any location requests you'd like to make.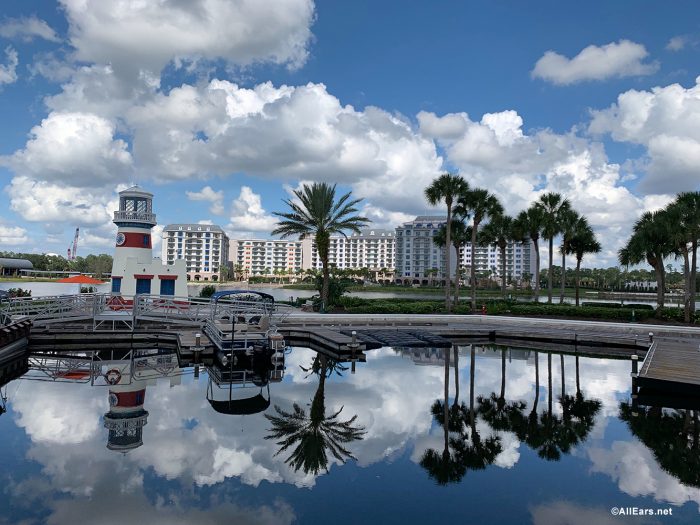 Submitting room requests can help ensure you end up in a location that makes it easier to navigate your trips to the busses, pool, and amenities. Note: Disney will try to honor your requests, but room locations and requests can't be guaranteed, unfortunately.
Planning Your Days
Again, you'll probably need to take it relatively easy on your trip, so we suggest building plenty of downtime into your schedule. Instead of packing your days with back-to-back FastPasses and Advance Dining Reservations, start by booking a few of your must-do attractions and restaurants. That way you can experience the things that are most important to you without feeling rushed or pressured to do it all.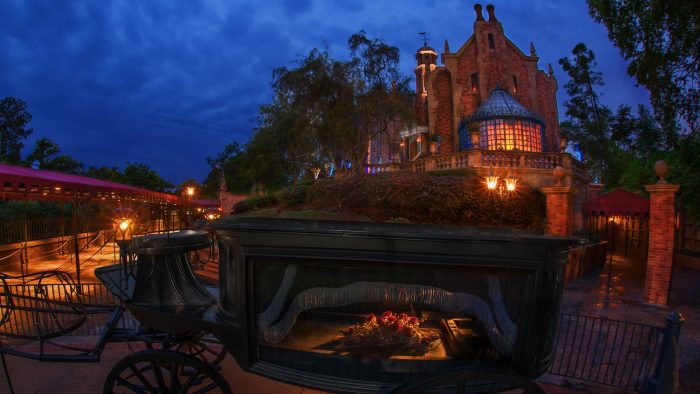 One suggestion we use is to plan a mid-day break around 2PM or 3PM. During that time, you can head back to the Resort to relax by the pool or take a quick nap.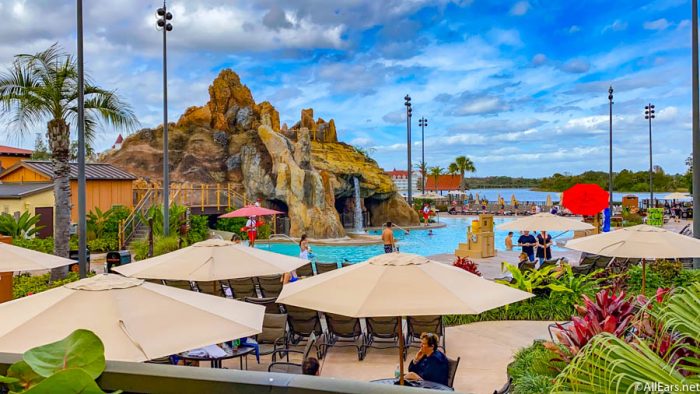 Along those same lines, we also know expecting mothers who prefer to build an entire down day into their trip. This is especially helpful for those spending a week or more at Disney World. By taking a day off, you can recoup your energy, rest your feet, and be ready to dive in to the second half of your vacation.
Attractions
Naturally, there are some rides and attractions that expecting mothers are advised not to experience. This includes thrill rides as well as attractions that involve bumping and jolting like Kilimanjaro Safaris. We have a full list of ride restrictions and safety information here.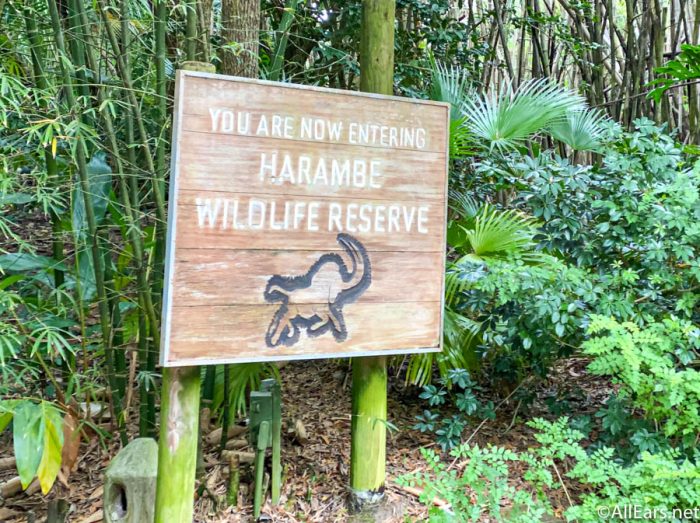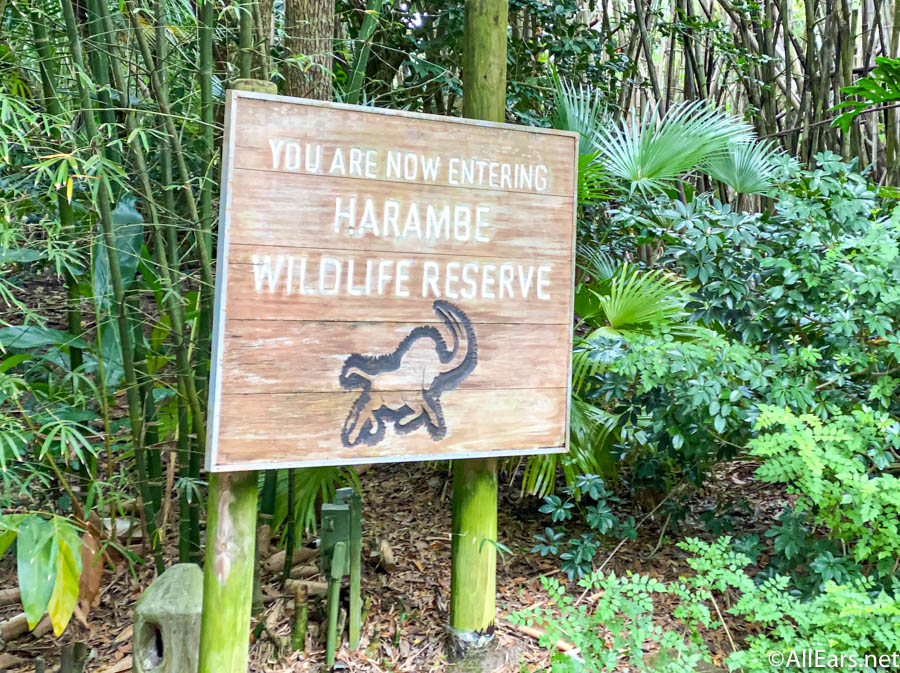 Be sure to check on the restrictions before booking your FastPasses so you know what you're getting into (or not). And if you find yourself wondering whether a ride is safe while you're in the Park, there are a few places you can look. First, in My Disney Experience you can find any restrictions listed for each ride under the Accessibility & Other Information Section. Also, there are signs posted at attraction entrances that list the applicable health and safety information.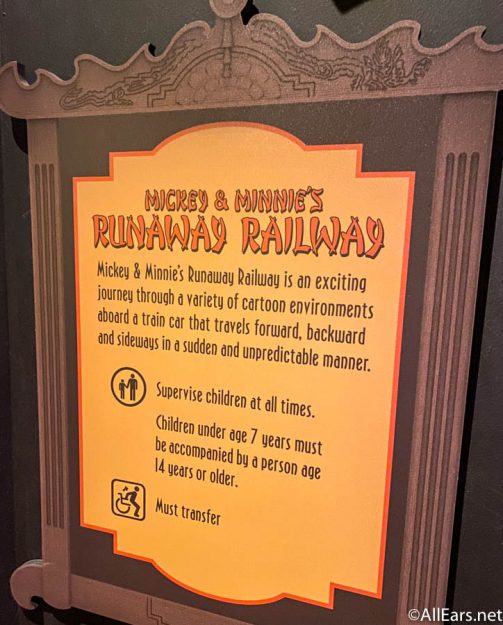 And of course, if you have any questions about safety before your trip, be sure to check with your doctor or midwife for his or her advice.
Restrooms
Being aware of the closest restrooms is especially important for expecting mothers. All of the public restrooms on Disney World property are listed on the My Disney Experience app. So if you're ever in doubt, pull up the app and filter by restrooms to find the closest option.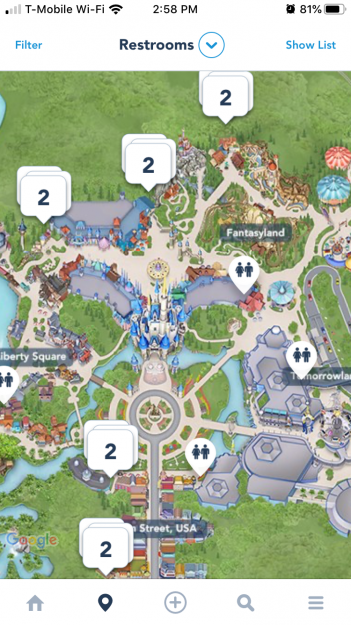 One of our readers also noted that the size and frequency of restrooms can vary by park. "It seems like Animal Kingdom has fewer restrooms, with a lot of stalls. At the other extreme, Epcot has a ton of restrooms, but with just a few stalls."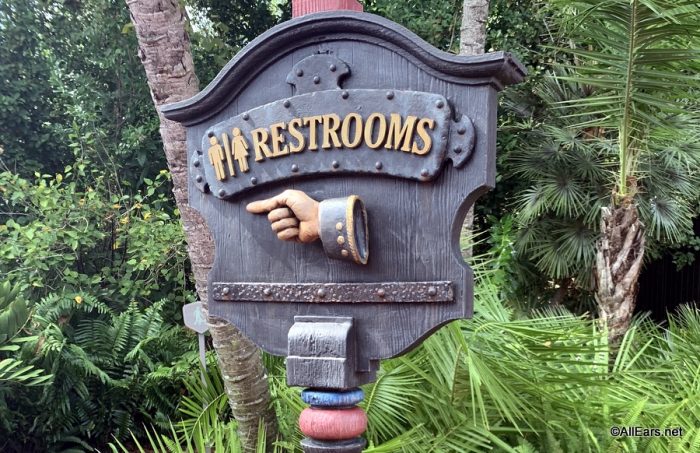 So it might be worthwhile to take a quick glance at the map before you start your day, just to get a general feel for where the restrooms are in the park.
Dining
It's important to account for a few things when navigating the parks while pregnant. First, it's especially important to stay hydrated. There is free water available at fountains and bottle refill stations if you're comfortable using those, and Quick Service locations throughout the Parks will give you a paper cup of ice water for free (ask for a big cup). Water is, of course, sold at stands and restaurants throughout property as well. But we suggest bringing a reusable water bottle with you to ensure you always have water on hand. (If you're not comfortable using water from fountains or refill stations, use that tip about ice water at Quick Service spots to pour into your refillable bottle.)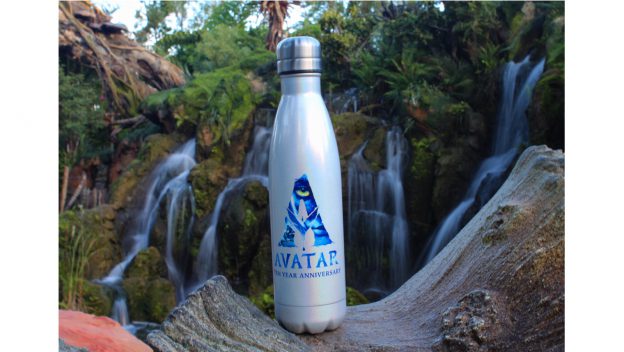 As far as dining is concerned, build some flexibility into your plans to account for food aversions and cravings. And remember that Table Service restaurants do charge a fee for reservations that are canceled within a certain window so if you've been struggling with certain foods throughout your pregnancy and don't think you'll be interested in maintaining a specific reservation, try to cancel it at least 24 hour in advance to reduce the chance of incurring a fee. (Also note that you can make some Disney Springs reservations in OpenTable, and they don't charge a no-show fee!)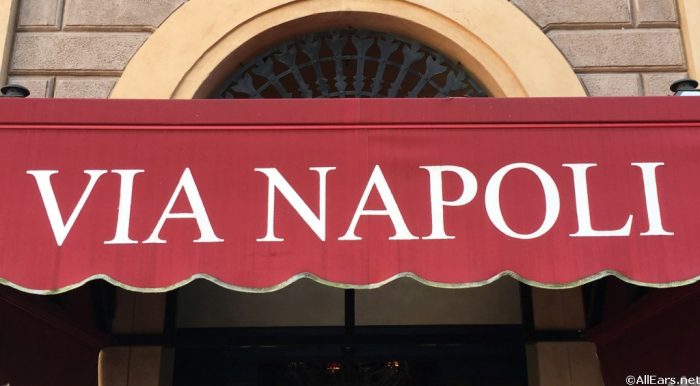 And of course, Quick Service locations are always a great go-to if you don't have or don't want to make a reservation!
No matter how you like to vacation at Walt Disney World, you'll want to check in with your doc or midwife to find out about any other restrictions or modifications might apply to you.
Review our page for enjoying Walt Disney World while pregnant here!
Have you traveled to Disney World while you were expecting? Let us know your tips in the comments!
Join the AllEars.net Newsletter to stay on top of ALL the breaking Disney News! You'll also get access to AllEars tips, reviews, trivia, and MORE! Click here to Subscribe!