AllEars is back with an all-new video to help you plan for your next Walt Disney World Vacation!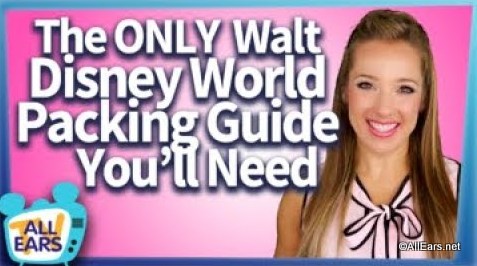 This time we're tackling PACKING. And if you've ever found yourself wondering what to pack (sneakers? sandals? poncho? sweatshirt?!), we've got The Only Walt Disney World Packing Guide You'll Need! Click below to watch!
And don't forget to check out all of our OTHER videos, from planning and trip advice to ride POVs to Molly's many Parks challenges right here!