Walt Disney World has a MagicBand for just about everything, and now the 2019 Wine and Dine Half Marathon has got a MagicBand of its very own!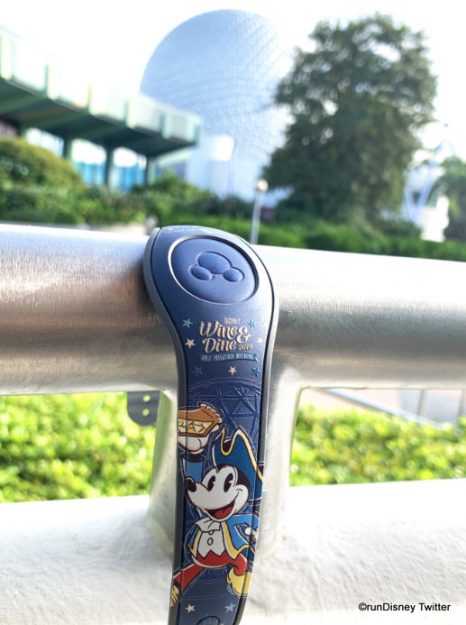 The MagicBand features Mickey in his colonial wear holding a slice of all-American apple pie. The Wine & Dine Half logo is on there, too, and we spy the outline of Spaceship Earth behind him.
The other side of the band features some well-known Disney pals including Olaf and Baloo. They're all showcasing even more tasty treats!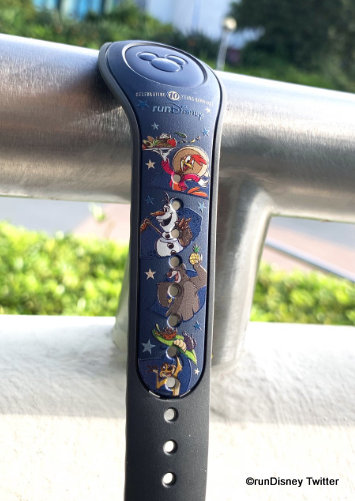 Wine and Dine medals and merch also feature some or all of these characters, so if you're running a race (or two or three — go, you!), you'll see a lot of these friendly faces on your Wine and Dine gear!
Participants can order a MagicBand by clicking the Products tab in their runDisney account!
Are you running the Wine & Dine Half or other events? Let us know in the comments! 
Want to read more about runDisney races? Check out these recent posts!