In addition to the changes to Disney's domestic parks smoking policy that we reported earlier, Disney World and Disneyland Resorts have announced several other policy changes in anticipation of this summer's crowds.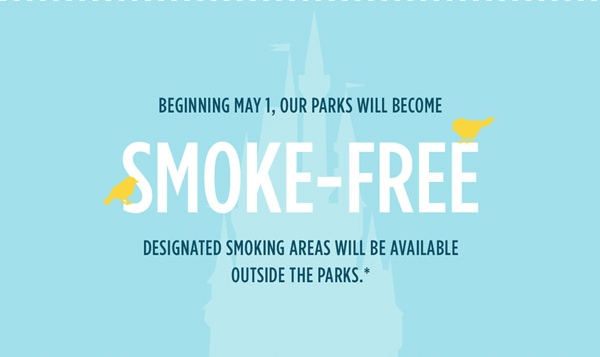 Effective May 1, new stroller guidelines will go into effect.  Strollers permitted in the parks will be restricted in size. They can be no larger than 31″ (79cm) wide and 52″ (132cm) long. Note that many strollers already meet these guidelines — so double-check yours before you panic and run out to buy a new jogging double-stroller!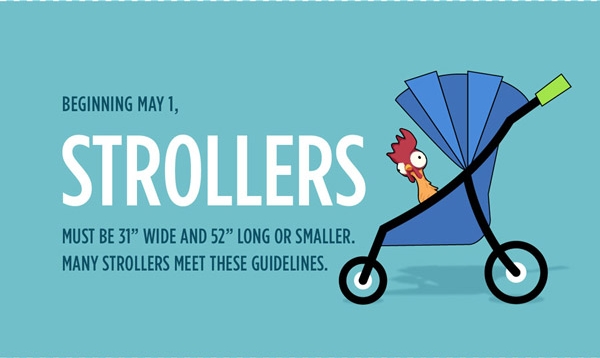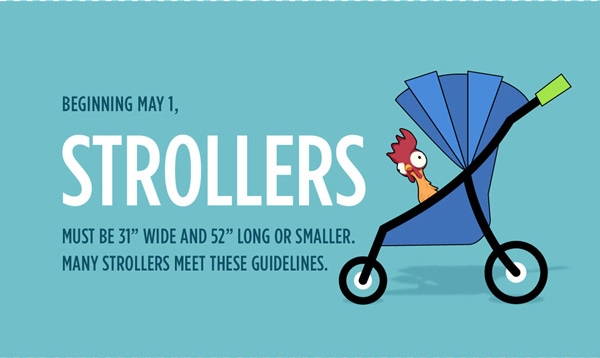 In addition, stroller wagons will no longer be permitted in the parks. (Regular wagons have not been permitted in the parks for some time now.) Disney notes that these changes in policy are being made to help the flow of guest traffic and ease congestion, which in turn should make visiting the parks more enjoyable.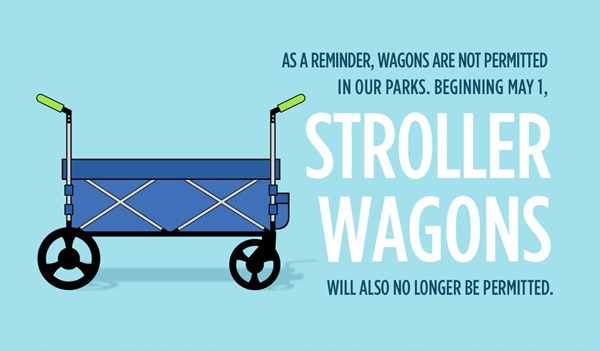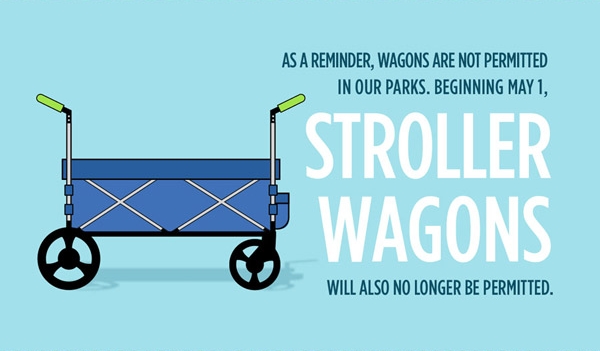 Check out our Stroller FAQ for more about strollers in Walt Disney World!
Another policy change, which goes into effect today, is a restriction on loose or dry ice. For those who carry their snacks and drinks in a cooler or cooler bag while at theme parks or water parks, loose or dry ice is no longer permitted. This means that you will instead have to use reuseable ice packs to keep your things cool.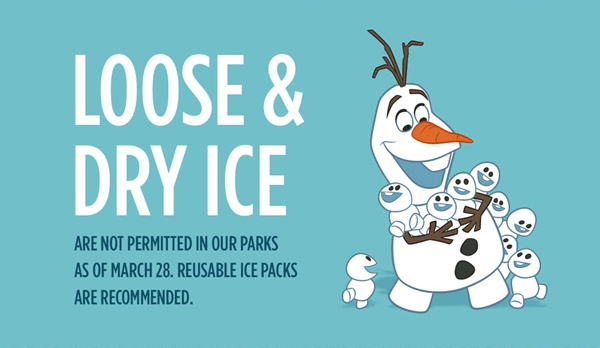 If you rely on having loose ice in your cooler for drinking, remember that you can visit any quick-service location for a complimentary cup of ice or ice water. But please, don't filch ice from the open bins holding beverages at kiosks or other snack carts – it's not sanitary! Ick!
If you want to read the official policy changes directly from Disney, click here for Walt Disney World , and click here for Disneyland.
What do you think about these new guidelines and policy changes? Will they affect the way you tour the parks? Let us know with a comment below.
Stay on top of all the latest Disney news — click below to subscribe to the AllEars® newsletter!