Love is in the air at Disneyland during Valentine's Month, from  January 22 through February 18.  And that sweetheart Minnie Mouse has hidden special Valentine's Day cards to her friends all over the park! Our task was to find them all.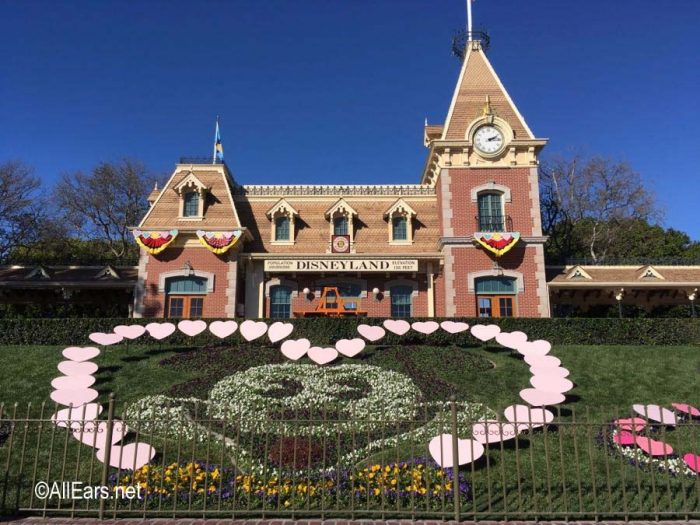 Anyone can participate in Minnie's Valentine's Day Surprise — but it's a lot easier if you purchase the map (even if Jason says that makes it too easy).  The maps are available at multiple locations like Disney Showcase, The Emporium, Bonanza Outfitters, and Store Command for $6.99 ($7.53 with tax).  No passholder discount on this one.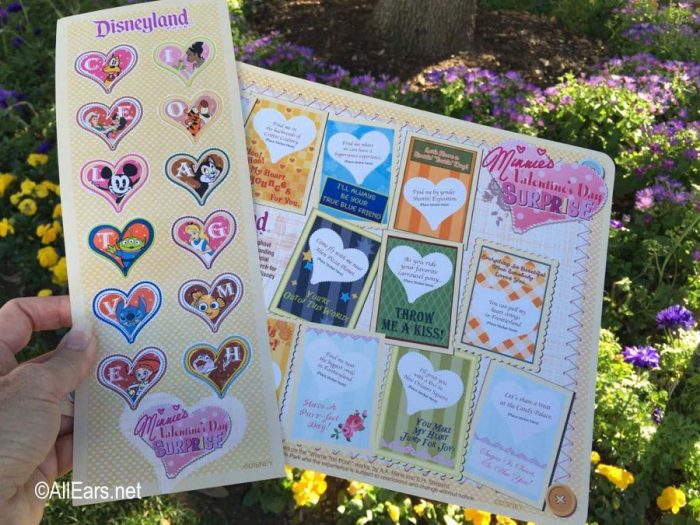 The map contains clues to the 12 Valentine locations, and stickers to put on the map when you find them.  Each Valentine and matching sticker has a letter on it — when you put them on in the correct order they spell a special Valentine message.
Whether or not you complete the map you can redeem it at Disney Showcase (there was a desk outside) and receive a box of six Valentine's Day cards.  There are two different sets. While supplies last you can choose which set you would like.  I chose to redeem mine when I purchased the map so that I didn't have to remember to do it later.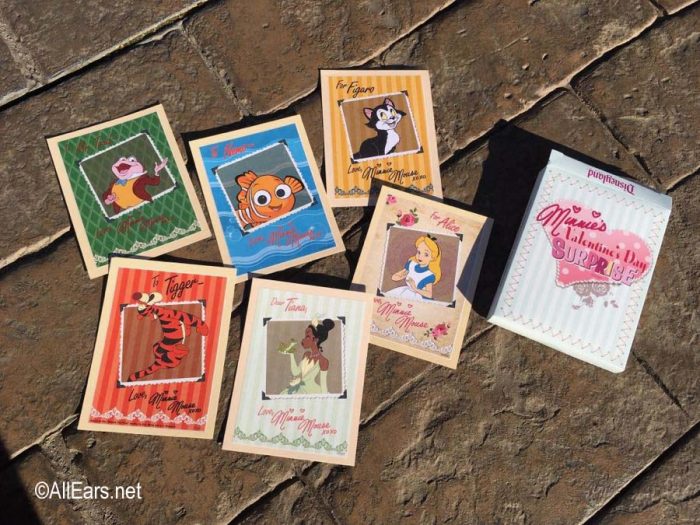 The general area of each is pretty obvious from the clues, but the actual location is sometimes harder to spot.  Some are up high, others are on ground level.  But none of them are inside any shops or attractions — though they might be in a shop window and easily visible from the outside.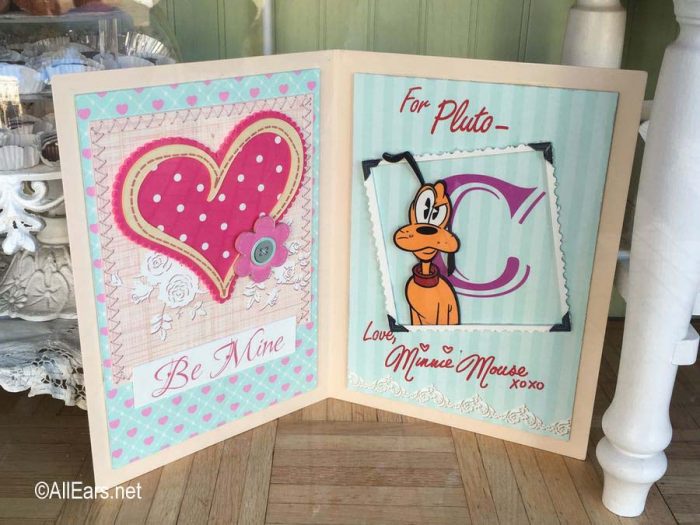 It's a fun activity for kids and adults.  I saw a number of people — with a mix of families, couples, and friends –who were on the hunt.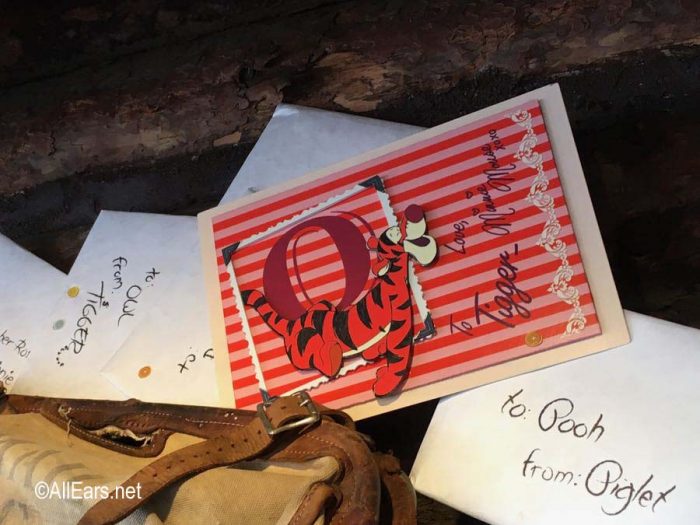 Since I didn't want to spoil it for those who might want to do it, I didn't include photos above that were too obvious about the locations.  There are additional photos below, including a photo of the completed map, if you want to see what the rest of them looked like.
A look at a special Valentine card that's available as a photo op to give you a little bit of spoiler space if you want to stop reading now.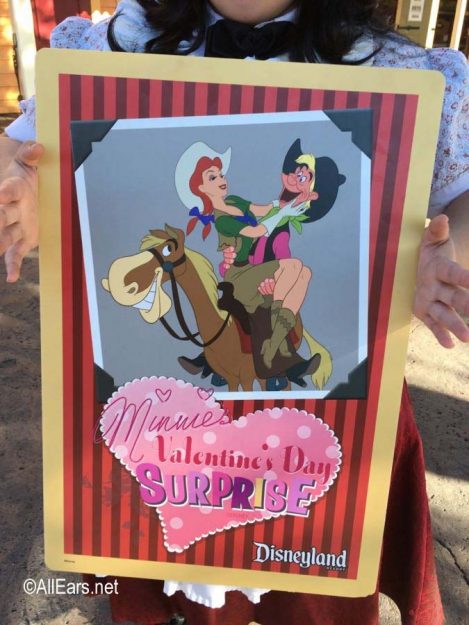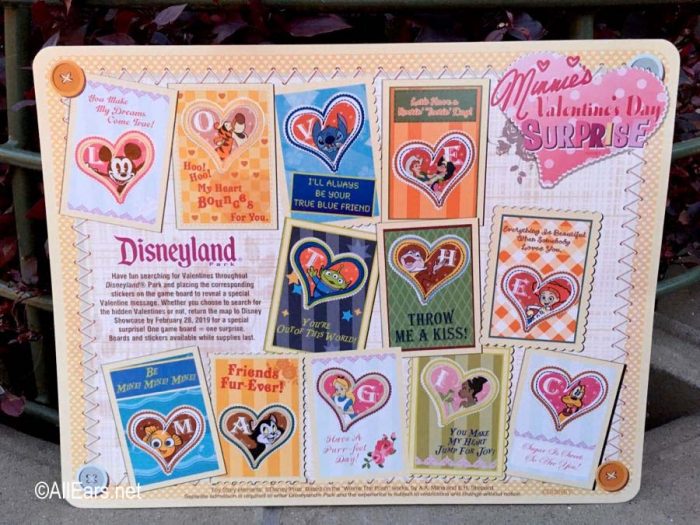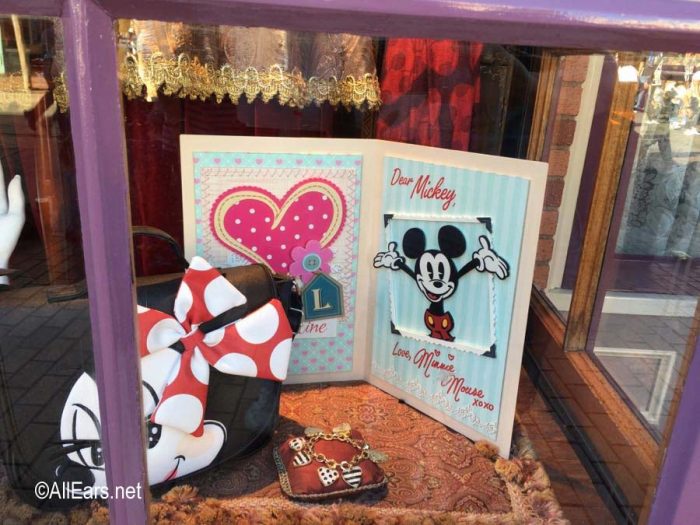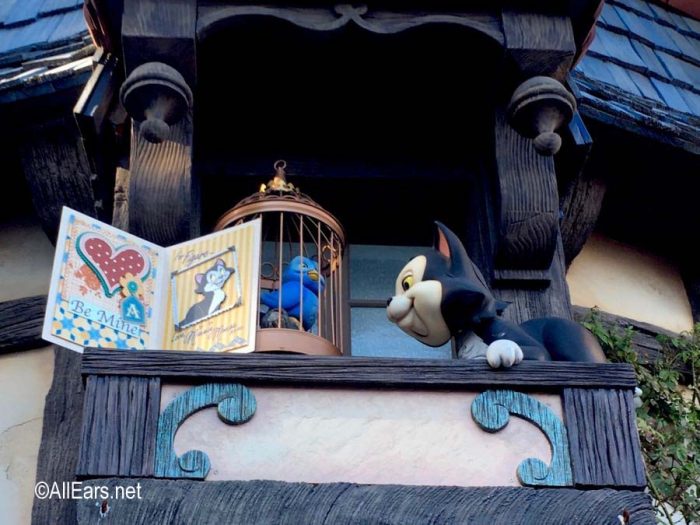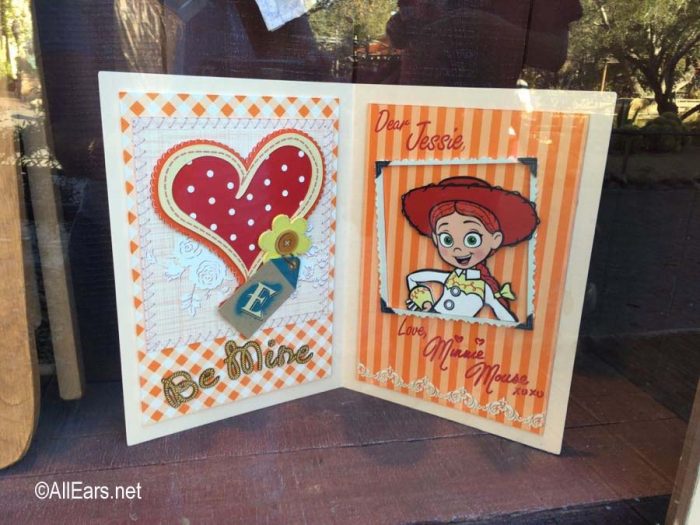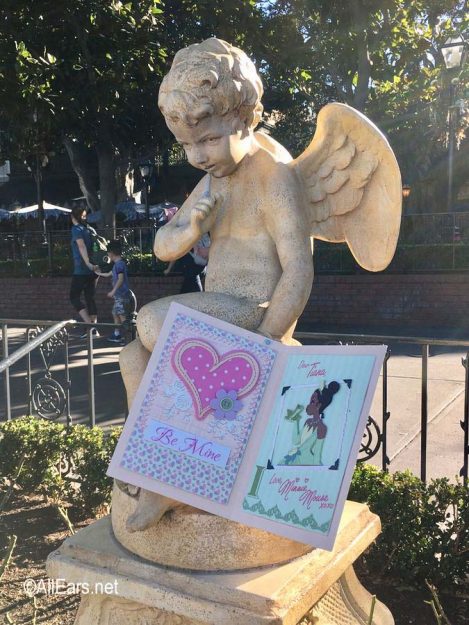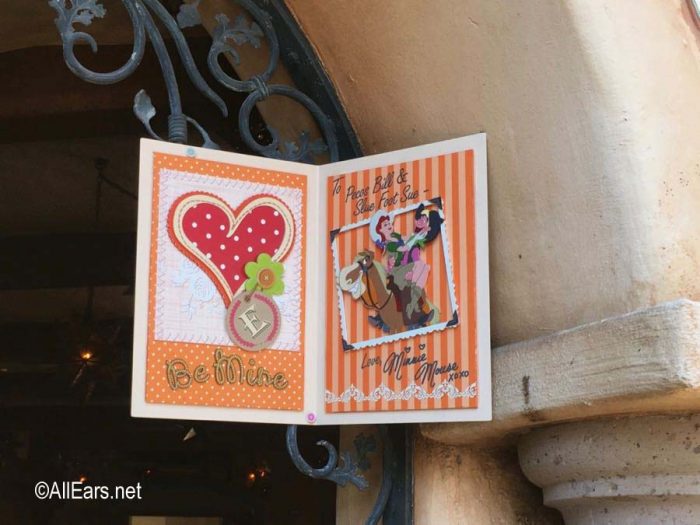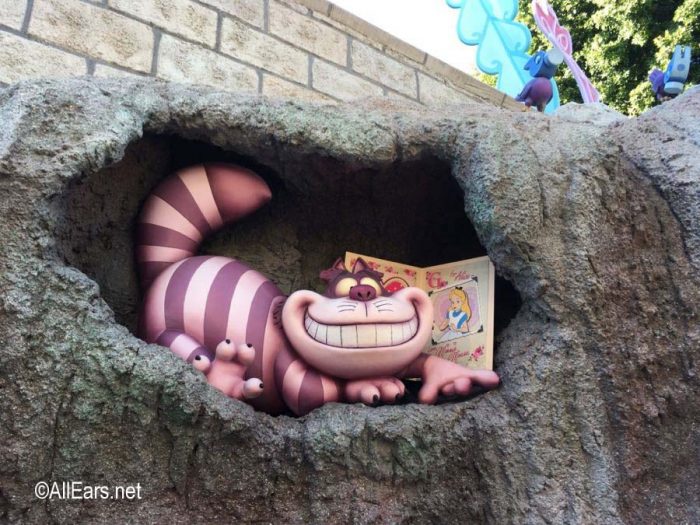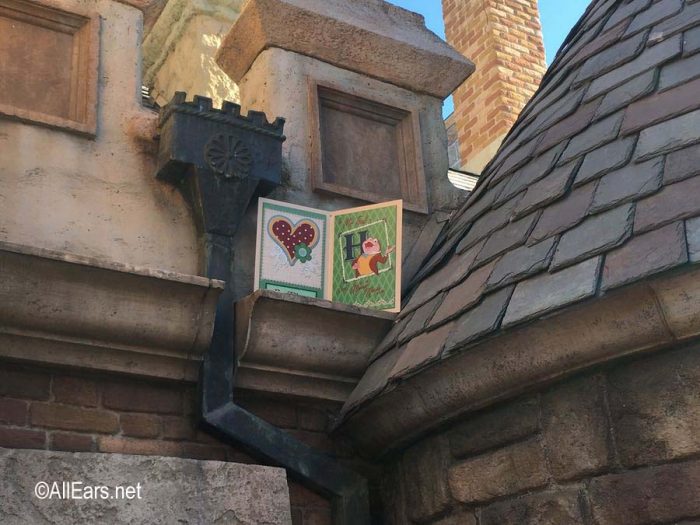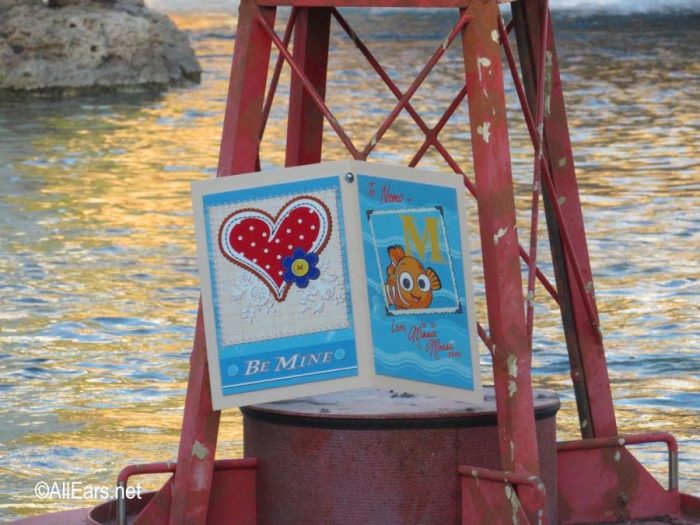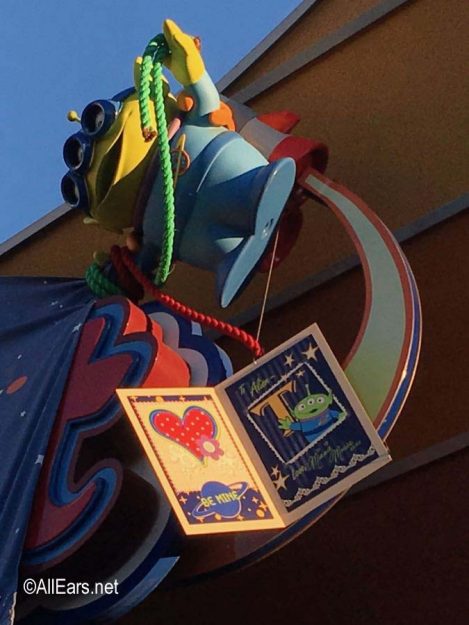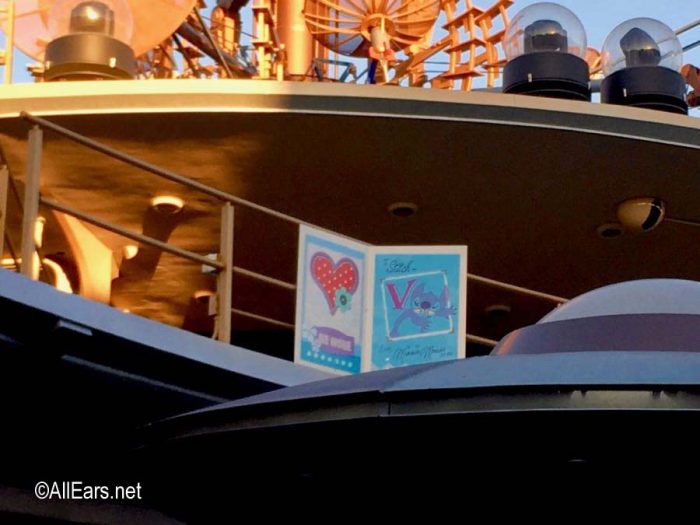 Have you participated in this or any of the scavenger hunts at the Disney parks?  Do you have a favorite?  Let us know in a comment.
Remember! When you're in Disney tag us @allearsnet in your photos!
Be sure to check out our YouTube Channel for reviews, news, information and more! 
Subscribe to the AllEars® newsletter so you don't miss the latest Disney news!