Contributing photographer Jason of disneygeek.com visited the Disneyland Resort on Friday January 4, 2019 and shares a look at some of the ongoing projects around the Resort.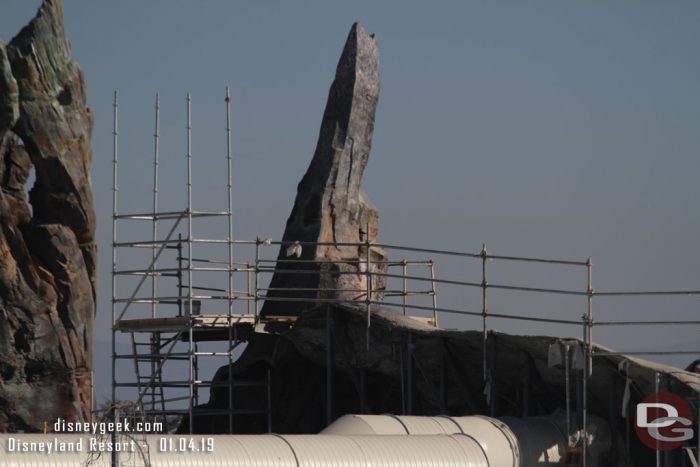 Starting off with a look at the new parking garage adjacent to the Mickey and Friends Parking Structure on the former Pinocchio Parking lot. The new structure has reached the  roof level on the section closest to the existing one. Disney has not announced an opening date yet.
Forms are being installed for the 6th floor (roof) connection span between the two garages at the back of the structure, furthest from the tram stop.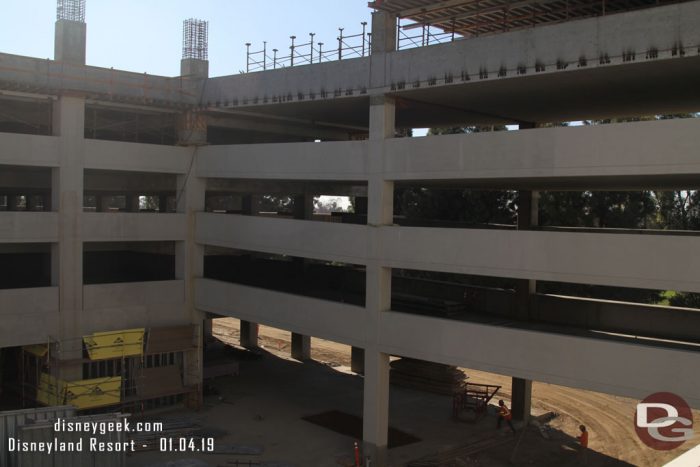 Looking at the structure from the 3rd floor you can see the roof level taking shape.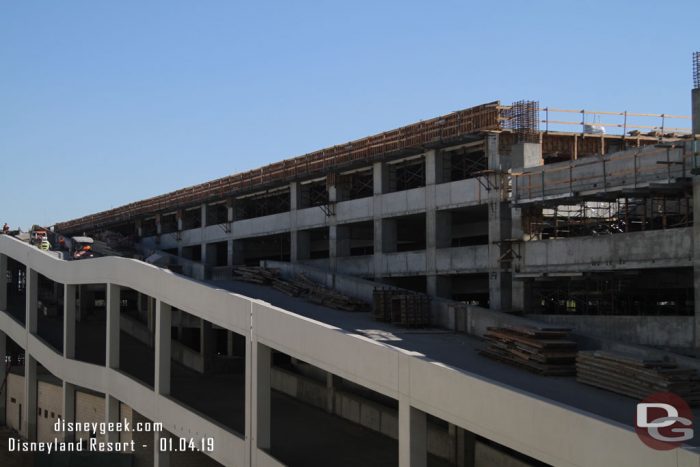 The smaller sets of escalators have been installed and preparation for the larger ones reaching the 3rd and 5th levels are underway. The new escalators are on the ground on the left waiting to be raised into position.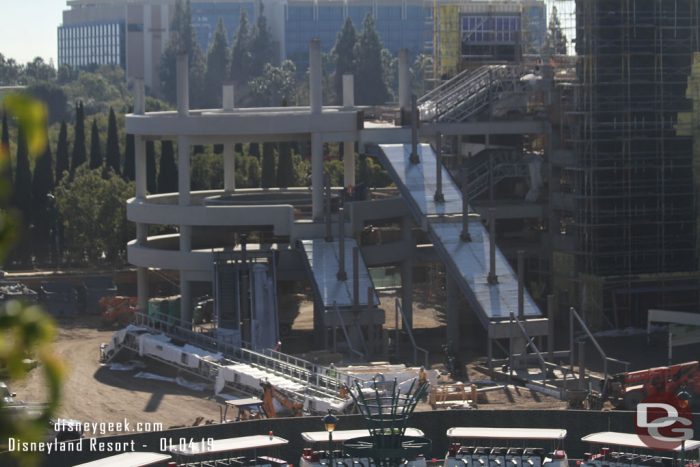 No signs of the new bridge that will span Magic Way yet.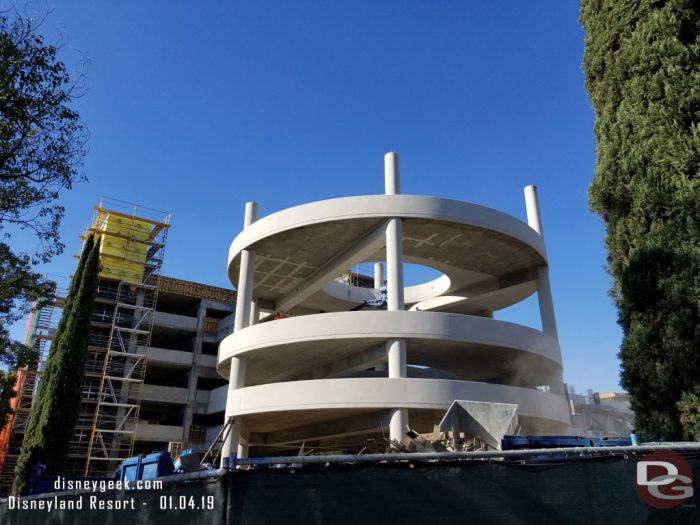 Star Wars: Galaxy's Edge continues to move toward its Summer 2019 opening. There are not many aspects of the project visible anymore. Work on a couple spires and rock formations is wrapping up and the access holes in the show buildings are being closed now that installation of the large elements of the attractions appears complete.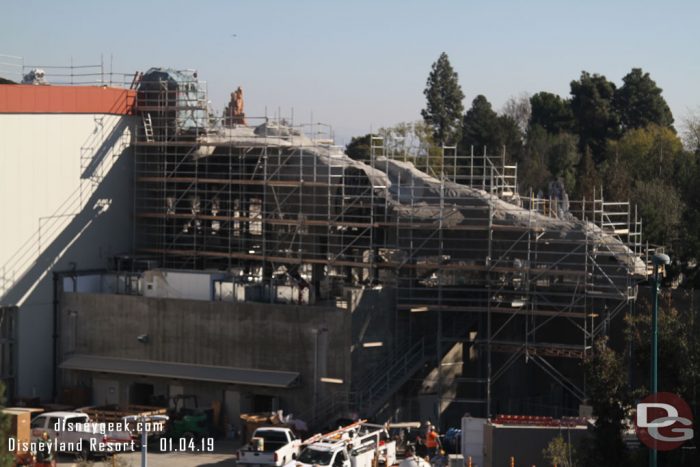 A trio of background spires are taking shape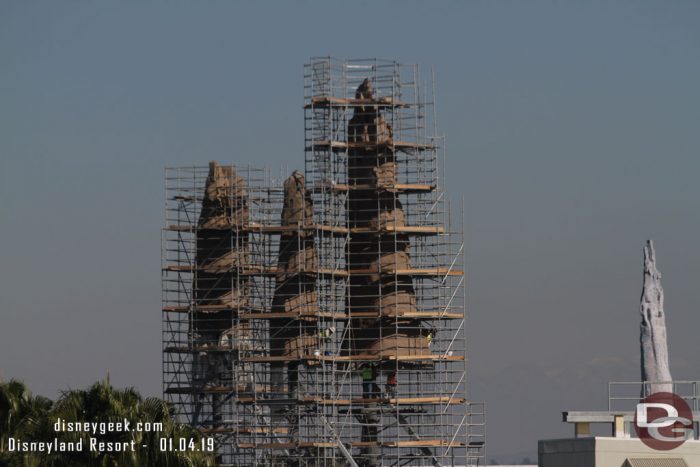 The scaffolding and supporting toothpicks for this formation are being removed.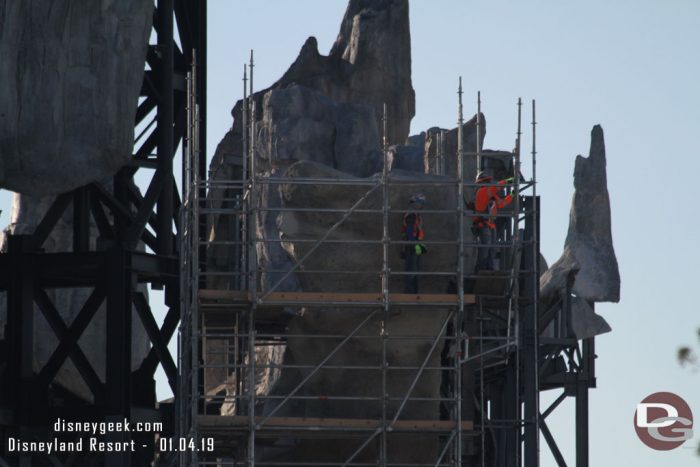 The view from Critter Country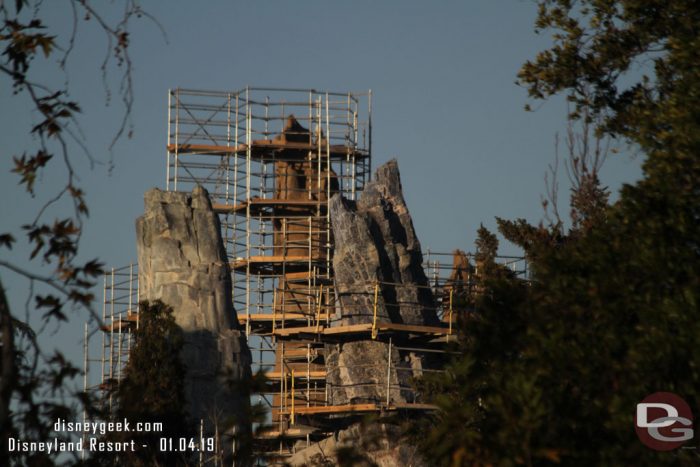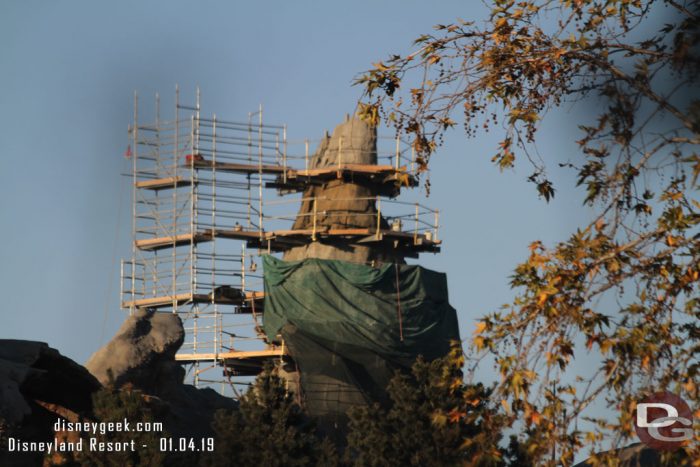 The Tropical Hideaway now has a poster on the west (left) side entrance tunnel to Disneyland.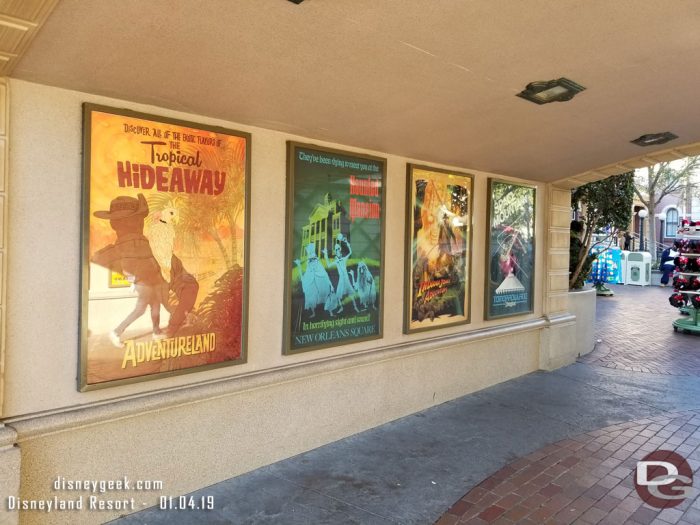 Work continues on the Downtown Disney dining locations.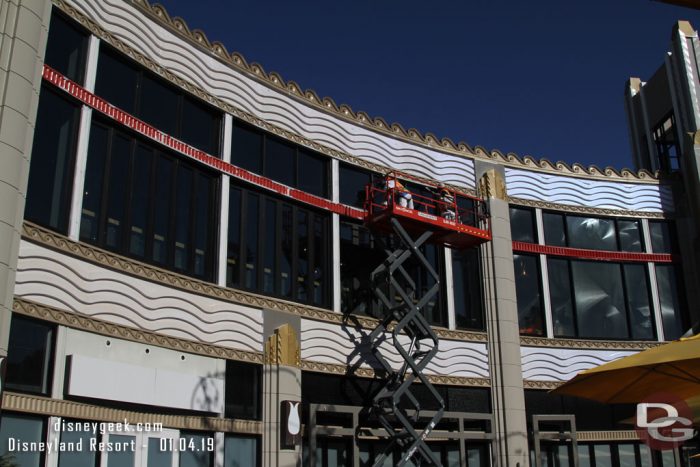 Signs for Ballast Point have been installed.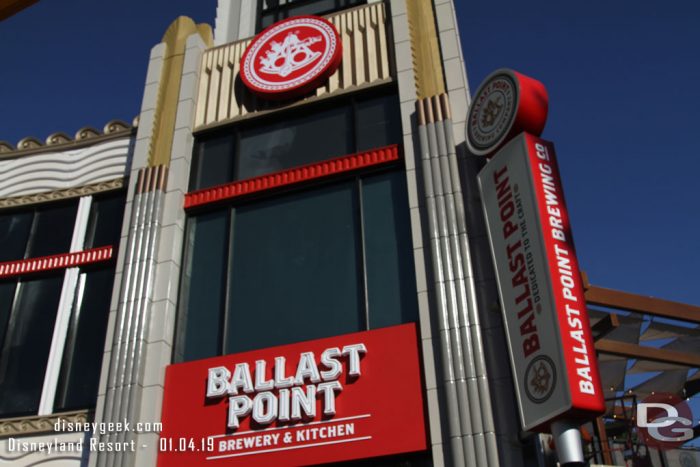 The large mound of dirt that was visible at the Marvel Project / Former Bugs Land area is now gone.  No aerial photos this time – the Pixar Pal-A-Round line was longer than my patience.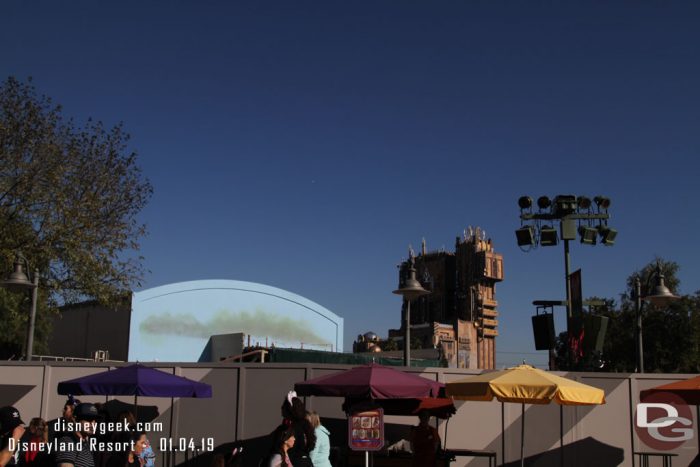 Scaffolding has returned to Jessie's Critter Carousel so looks like work is ramping up again.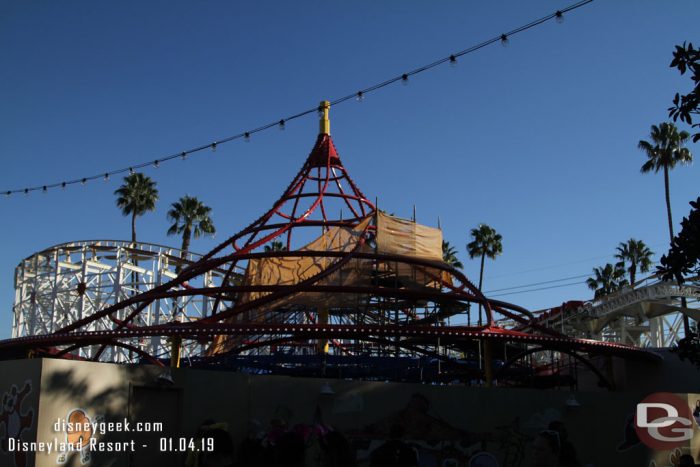 Other finishing details for Pixar Pier are still appearing. For example some more graphics around the Poultry Palace, still no sign though.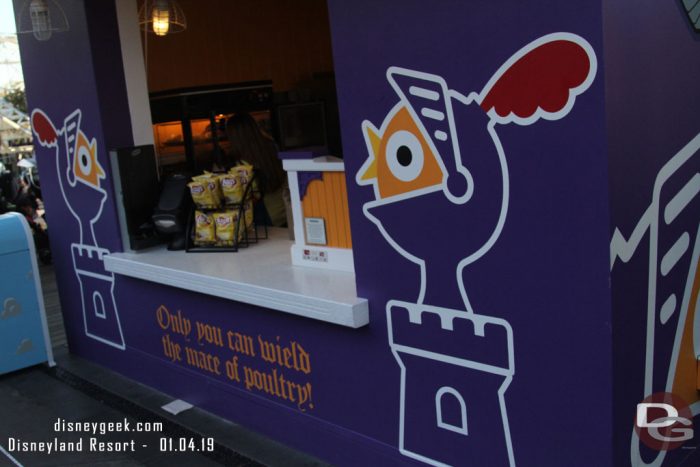 Finally, Jack-Jack's now has a sign.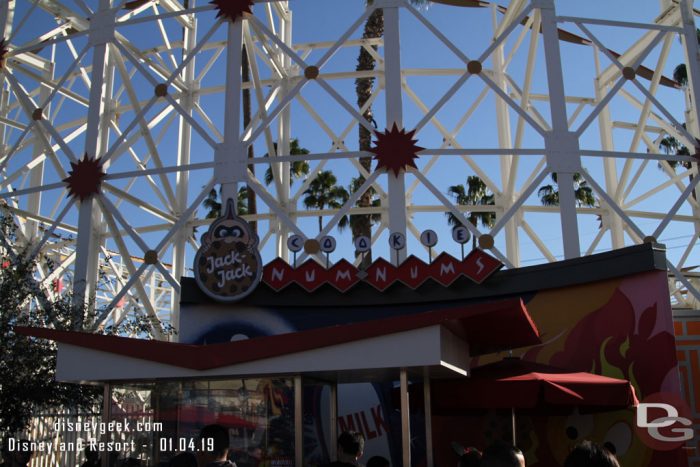 Hope you enjoyed this highlight from my trip to the Disneyland Resort. For additional photos and details from this trip you can check out the full Disneyland Update I posted on my site, https://disneygeek.com Also be sure to follow me on twitter @disneygeekcom for pictures from the parks.
Want to stay up-to-date on all the Disney news?
Subscribe to the AllEars® Newsletter!