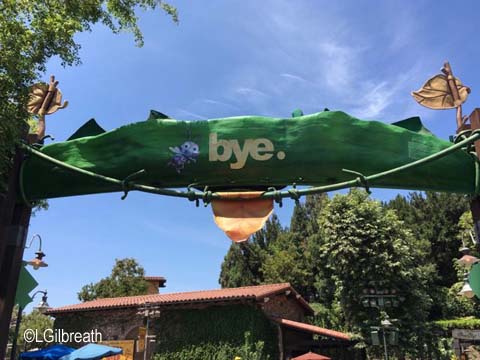 The area of Disney California Adventure known as "a bug's land", is now closed – it will be re-imagined into a Marvel Super Heroes land scheduled to open in 2020.
"a bug's land", which contained the new Flik's Fun Fair area, opened on October 7, 2002. The existing It's Tough to be a Bug attraction and Bountiful Valley Farm (original Disney California Adventure attractions) also became part of the new land.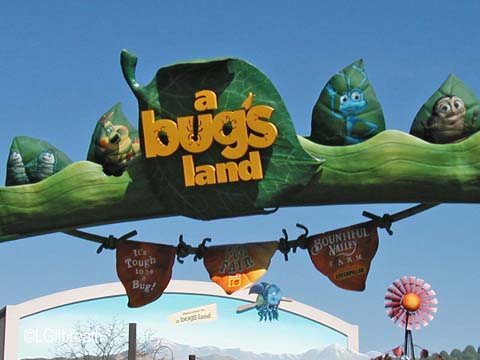 Flik's Fun Fair added kid-friendly attractions to a park that had very little to appeal to younger guests. Most of the attractions had no height requirement. There were also two water splash play areas.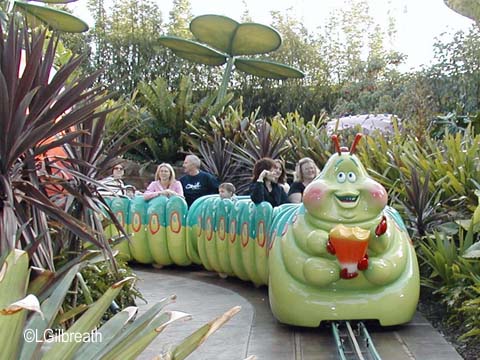 Various characters from the Pixar movie "A Bug's Life" hosted the attractions: Flik's Flyers, Heimlich's Chew-Chew Train, Tuck and Roll's Drive 'Em Buggies, Francis' Ladybug Boogie, and Princess Dot's Puddle Park.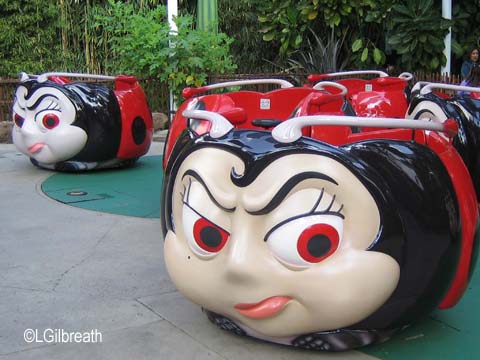 The premise was that guests were shrunk to the size of a bug when entering the land. In Flik's Fun Fair everything was oversized and made of creatively re-purposed materials – like popsicle stick benches, tissue box restrooms, and bug lamps mounted on drinking straws. I always found it very whimsical and clever. The area itself was fairly small – only 1-1/3 acres for Flik's Fun Fair.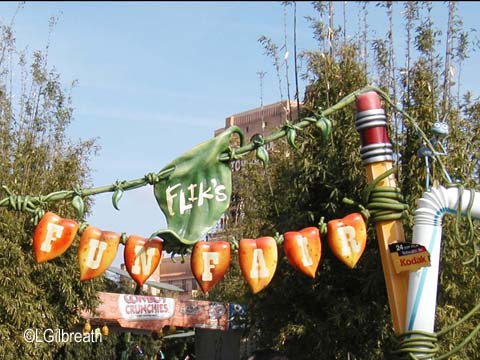 If you looked overhead, a bunch of clovers provided shade – and there was one lucky four-leaf clover.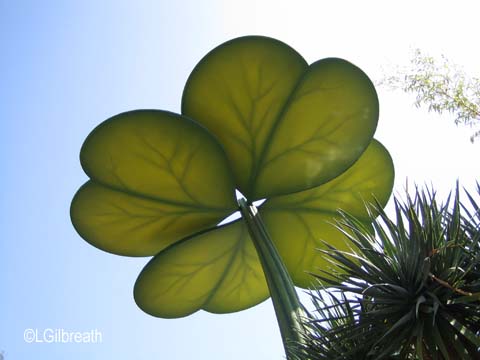 The area never seemed super crowded, but it was popular with young families – always lots of strollers. The lines were rarely very long. Though that was a bit deceiving – the lines moved slowly since the attractions were slow-loading: all had only a single load cycle. Still, what kid can pass up a bumper car ride?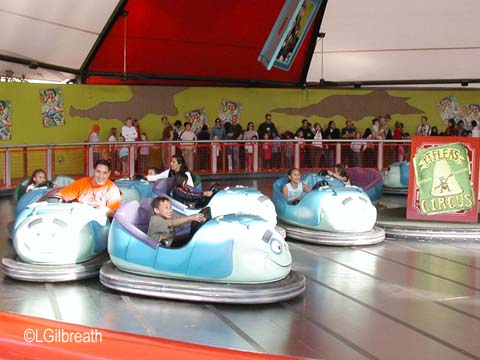 During the holiday season, Flik's Fun Fair received some festive decor in the form of oversized Christmas tree ornaments and light bulbs.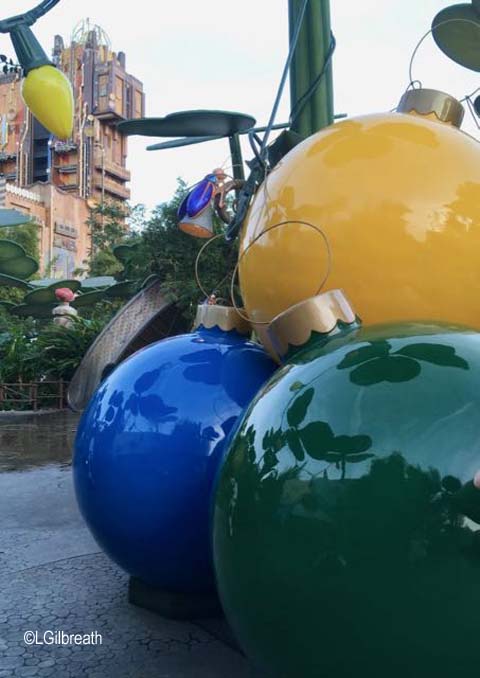 And for Disneyland's 60th "Ant-iversary" a special photo op was set up outside Flik's Fun Fair.
The Bountiful Valley Farm area was always a little "why is this even here?" There were no attractions, just a couple of counter service restaurants and some static displays on farming.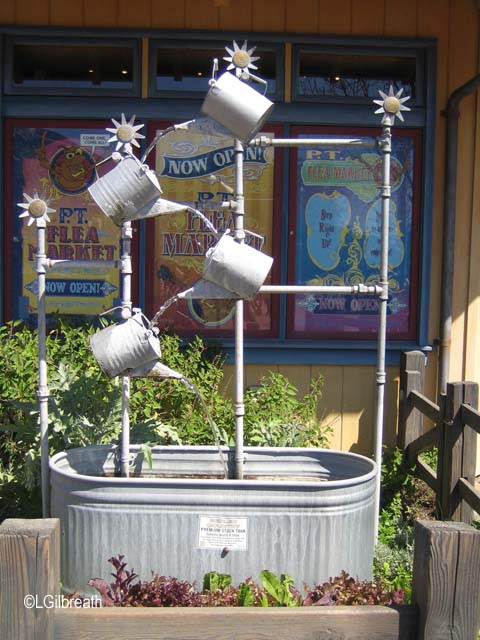 Some areas were planted with various crops and flowers, and a bunch of tractors were on display. Bountiful Valley Farm closed in 2010 to become part of Cars Land.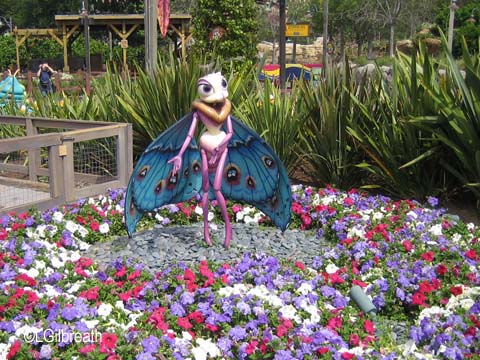 It's Tough to Be a Bug was never a very popular attraction, and in recent years it seemed the theater was more often used to show sneak peeks of upcoming movies than it was for its original purpose. The theater closed permanently on March 19, 2018 – almost six months earlier than the rest of the land.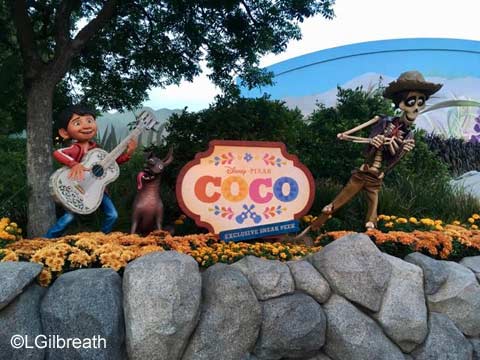 And now it's September, and the rest of "a bug's land" is closed. Though at least Flik's Flyers will experience a metamorphosis. It will be moved to Pixar Pier and re-themed as the Inside Out Emotional Whirl, with a planned opening date in 2019.
Disney has released almost no information on the new Marvel Super Heroes land, so who knows what is coming… but since some of the super heroes include Ant-Man and The Wasp, perhaps insects won't be completely exterminated from "a bug's land".