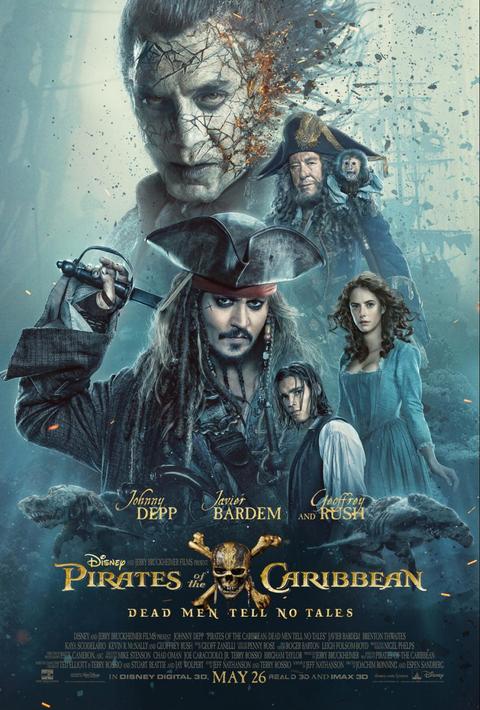 This week, Walt Disney Studios releases its fifth entry into the evergreen "Pirates of the Caribbean" series with "Pirates of the Caribbean: Dead Men Tell No Tales."
While in town for the premiere, some of the film's cast and creatives were made available for mini-press conferences on the process of telling Dead Men's Tales.
[Non-attributed photos and video courtesy of Disney.]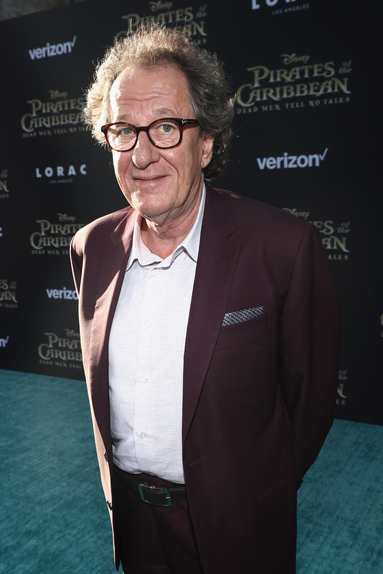 Geoffrey Rush "Barbossa"
On the evolution of Barbossa: "…Of course, in the first film I got shot, you know, and I went well, it was fun. That was nice. Gore Verbinski phoned me up and said 'we're going to shift parts two and three to Asia–we're not going to just repeat the same sausage factory idea' and Jerry Bruckheimer is a very bold and creative producer on that level, and he said 'we're going to bring you back.' I said 'what, from the dead?' He said 'yeah, with voodoo!' I said 'not movie magic.' You can't just kinda go 'we want him back because he's popular.'
"But there was a purpose in that, in that I had to get all of the global pirate lords together to break Tia Dalma's curse in her association with Davy Jones and so forth. So I became the politician, and I liked that. And I think Barbossa's vanity liked the power base. I was going to get the G-20 of global pirates. And then I got to work for the King in the next film, and in this one, I'm kind of a corporate CEO–a rather vulgarly wealthy pirate. His taste is appalling. If he'd only spent some of the money on dental hygiene or his skin, you know…I always thought I'm in a commercial film, I should try to get an SK-II moisturizer ad, but no one's offered."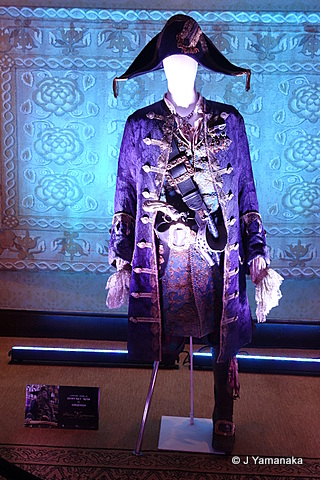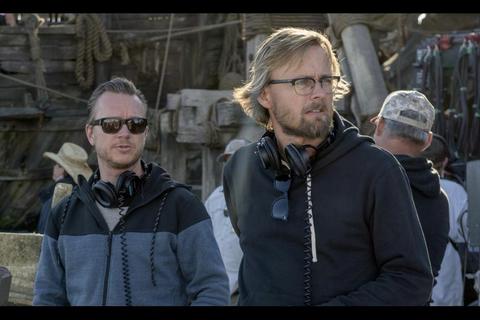 Joachim Ronning / Director, Espen Sandberg / Director
On making this part of the "Pirates" franchise their own: "Well, we really studied the other movies, and especially number one…we really wanted to have a very strong emotional core. Every character had a journey–like in the first one, you have this young couple that traveled through the movie and you have all the other strong characters surrounding them…
"But Jack doesn't really have a character arc, you know, he doesn't learn a thing. So we still wanted to explore him too, so that's why we created the backstory, and that's something that we brought to it because we were curious about that: How did Jack become Jack Sparrow? And also we tied in Salazar's story in that, so we made sure it became a personal vengeance. And of course, Barbossa, we wanted to give him a really strong journey as well because he's such a great character and we want to do him justice.
"The third was interesting also, with the family theme of the film, of the franchise. We tell this story of what's really the treasure for a pirate."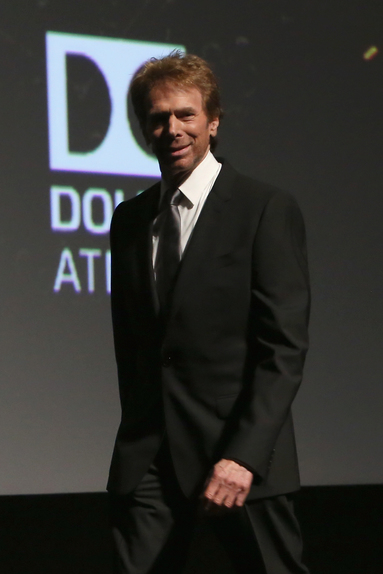 Jerry Bruckheimer / Producer
On continuing with the Pirates franchise: "Listen, I've made a lot of movies and I've certainly been very successful–I don't have to work anymore–but when I stand back in the audience and watch people really enjoy what we created…that's my thrill. We can take 'em for two hours and make 'em forget about whatever was bothering them and have a very positive experience–that's great! Because that's what I remember as a kid…I remember going to the theater and feeling great when I walked out. I forgot about everything that was going on in my life: The homework I didn't do or the test I failed or whatever it is, and I felt great. I just want to give that back to audiences, that's all."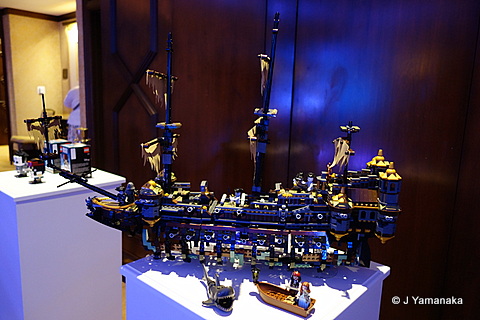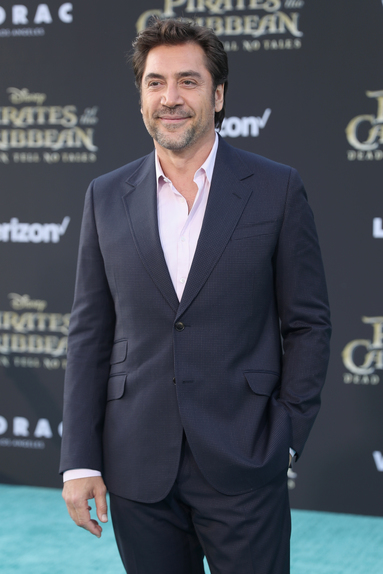 Javier Bardem "Captain Salazar"

On becoming Salazar: "It was three hours makeup…drives you nuts. The first thing they do is to give you a coffee. Very nice. It's five o'clock in the morning, it's cold, it's Australia, you know you have a fourteen hour day in front of you, and then they give you coffee…and the second thing they do is to put glue all over your face. Actual glue! With a brush! Like you have a dog [lick sounds] on your face. Then they put this chicken breast on you, because there are chicken breasts…then they say 'don't talk, eat, or drink for the next three hours.' Then you start to get crazy. Then when they say 'ACTION,' you have the rage of the character."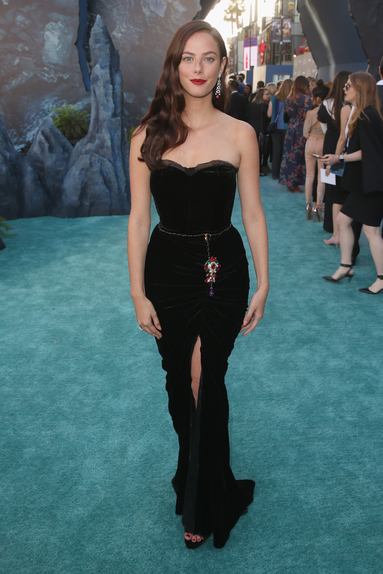 Kaya Scodelario "Carina Smyth"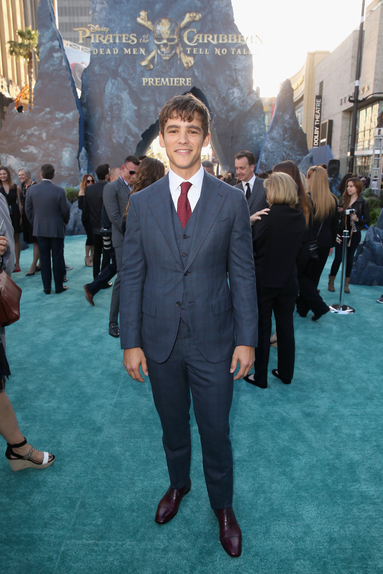 Brenton Thwaites "Henry"
Scodelario on Strong Female Characters: "There's a reason why that question never gets asked to guys, because their characters are always fleshed out and interesting and they're assumed that they're going to be strong and independent and all these things but yet there still has to have this conversation over a strong independent female role. And it's such a shame, but I think it's great that we're speaking really honestly about it now and I'm happy to fight a fight for that. It's an honor to play a woman that is so layered and so interesting, because I don't know a single female that isn't. I don't know any woman that's just simple, that you can define in one word or one sentence, so why should that be what we see in a movie? There's so many stories to be told, there's so many layers to peel back, and she's great and I'm really grateful to Disney for making sure that is a part of this franchise, and still holding strong with it."
On the Pirates of the Caribbean attraction:
Thwaites: "I've been on the one in Shanghai a week ago, and the one in LA a couple days ago."
Scodelario: "A COUPLE DAYS AGO?"
Thwaites: "…Yeah? I took my family–I did the family thing."
Scodelario: "I've never been to Disneyland!"
Thwaites: "The one in LA is great for story, you know, because you're there and you see the old dolls drinking beer and it's kind of fun and soft and a great ride…I had my little kid with me and she was loving it. But the one in Shanghai is a spectacle. It feels like a fifty-foot screen, you know, 180 degrees in curvature…you feel like you're at the bottom of the ocean. It's 3-D so water's spinning at you and there's air and people yelling and…yeah, it's crazy."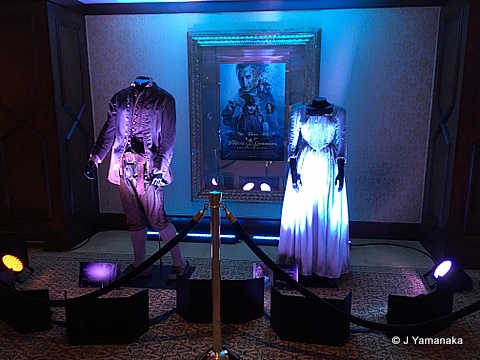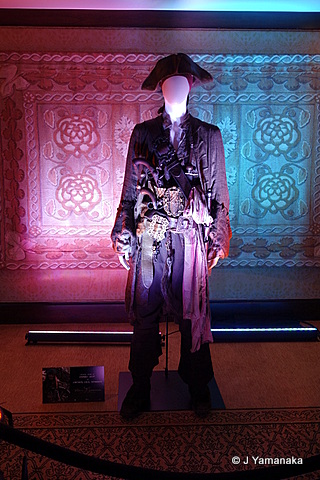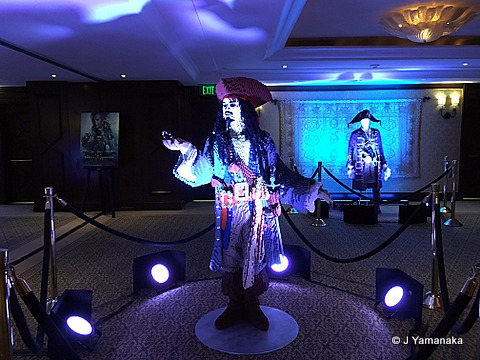 "Pirates of the Caribbean: Dead Men Tell No Tales" opens in US theaters May 26, 2017.