Our Disney Pic of the Week topic is the All Star resorts and I just have to post my favorite photo found in the All Star Sports food court. My dear friend Steve Barrett, Mr. Hidden Mickey, has a place of honor in the artwork.
"It's me holding a yellow Hidden Mickeys book with a magnifying glass on the cover, and a tiny classic Mickey is on my shirt! "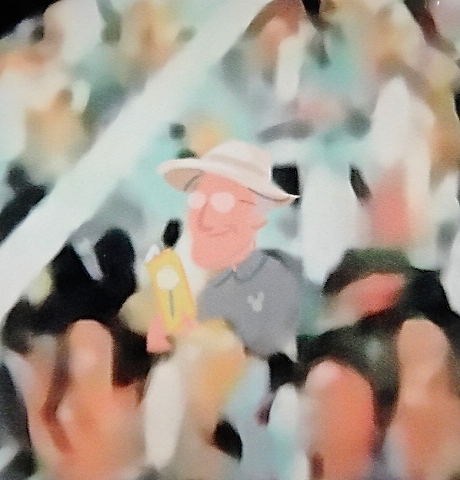 Next time you are in All Star Sports, see if you can spot Steve's image!