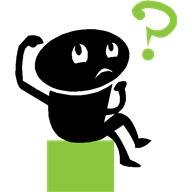 THE MOUSY MINDBOGGLER
If you subscribe to the AllEars® Weekly Newsletter, you'll know that we run a little game called the Mousy Mindboggler. Sometimes it's a word game, sometimes it's a riddle, sometimes it's some other brain-teasing challenge — but it's always fun!
Once each month, in the AllEars® newsletter, our friend James Dezern (known as "dzneynut" around several Disney discussion forums) supplies us with a puzzle of his own design.
Every month, James also Shares the Magic in another way — by posting an all-new puzzle here in this AllEars.Net Guest Blog. The subject of the puzzle will vary, and James will award the winner of the challenge a collectible Disney pin!
This month, James writes:
I only received 15 correct responses to last month's Guest Blog Picture Quiz! I guess these picture quizzes are more difficult than I thought! Yah can't blame a guy for trying!
Here are the locations of last month's Christmas trees:
Photo 1: Animal Kingdom-Entrance
Photo 2: Epcot-World Showcase Plaza
Photo 3: Grand Floridian Resort-Grand Lobby 2nd floor
Photo 4: Magic Kingdom-Town Square
Photo 5: Animal Kingdom Lodge-Kidani Village
Photo 6: Boardwalk Resort-outside on grassy lawn
Photo 3 was the odd photo out.
The winner of a Scrooge McDuck pin, randomly drawn from the correct responses, was Kellie C. of Washington, DC.
If you missed it, that's OK, because here's another chance.
This month we are going to go back to a crossword puzzle, but this is a special puzzle I created to commemorate the 20th anniversary of this wonderful site we call home, AllEars.Net!
The subject of this puzzle is "This Year in Disney History, 1996." All of these events happened sometime during the 1996 calendar year.
For this puzzle ALL of the clues are used. Some of you that attended the anniversary activities last month in Walt Disney World may recognize this puzzle!
The object is, as always, to have fun, but if you'd like a chance to win a Disney collectible pin, send me the answer IN THE SUBJECT LINE OF AN EMAIL addressed to [email protected].
Send your entries no later than 11:59 p.m. Eastern time on February 12, 2016. All correct answers will be entered into a random drawing, and the winner will be awarded a Disney pin. The answers and drawing winner will be posted in this Guest Blog in mid- to late February.
As always, any feedback on the puzzle format or topics would be appreciated! Drop me a line at [email protected].
Thanks!