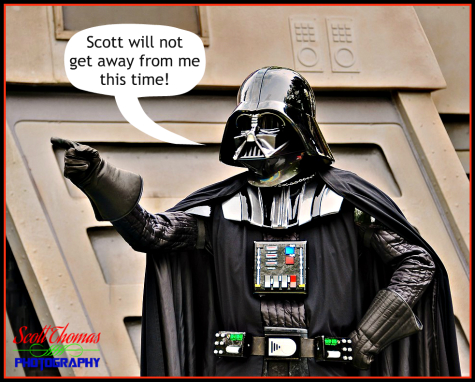 Darth Vader menacing young padawans and Scott at the Jedi Training Academy.
Nikon D700/28-300VR, 1/125s, f/5.6, ISO 450, EV 0, 135mm Focal Length.
Scott is off to Walt Disney World this weekend and is looking forward to another encounter with Darth Vader at the Jedi Training Academy in Disney's Hollywood Studios. With all the recent announcements, Scott is hoping to get some information out of the Sith Lord. Wish him luck.
If you are going to be in Walt Disney World or live in central Florida, come by and see Scott at the next All Ears Photo Meet on Saturday, September 12, 2015 starting at 6:30PM. Click that link for details and click here to sign up on the FaceBook Event page.
Click here to follow Scott's adventures at Disney on Twitter.