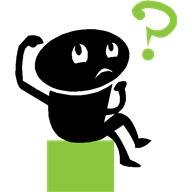 THE MOUSY
MINDBOGGLER
If you subscribe to the AllEars® Weekly Newsletter, you'll know that we run a little game called the Mousy Mindboggler. Sometimes it's a word game, sometimes it's a riddle, sometimes it's some other brain-teasing challenge — but it's always fun!
Once each month, in the AllEars® Bits and Bites issue, our friend James Dezern (known as "dzneynut" around several Disney discussion forums) supplies us with a puzzle of his own design.
Around the middle of each month (or sometimes a bit later, like this month, due to unforeseen circumstances), James Shares the Magic in another way — by posting an all-new puzzle here in this AllEars.Net Guest Blog. The subject of the puzzle will vary, and James will award the winner of the challenge a collectible Disney pin!
This month, James writes:
Here's the answer key to the April Mid-Month Mousy Mindboggler:
There were just 22 correct responses to the word search puzzle on Extinct World Showcase attractions.
The first ten unused letters in the puzzle were SNSQMAANJY.
The winner of a Disney pin was Steve B., of Huntsville, AL. . Thanks to everyone for playing!
This month we are going to continue looking at extinct attractions at the various Disney Parks. The fourth park we will take a look at will be Disney's Hollywood Studios (DHS). At least that's what it's called this week; stay tuned, as the Studios is supposed to be undergoing a name change soon.
Here's the link to the new puzzle:
The object is, as always, to have fun, but if you'd like a chance to win a Disney collectible pin: There's no need to send me the completed puzzle, just list the first 10 unused letters, starting with the first row, IN THE SUBJECT LINE OF AN EMAIL addressed to [email protected].
Send your entries no later than 11:59 p.m. Eastern time on June 15, 2015. All correct answers will be entered into a random drawing, and the winner will be awarded a Disney pin. The answers and drawing winner will be posted in this Guest Blog, along with a new puzzle, in mid-June.
As always, any feedback on the puzzle format or topics would be appreciated! Drop me a line at [email protected].
Thanks! Until next month…