Beauty and the Beast, Live on Stage is one of my favorite shows at Disney's Hollywood Studios. However, it wasn't until I went to look for this week's Photo of the Week, that I realized I have not seen the show in quite some time.
I have ALWAYS loved Lumiere and so my pic this week is of him on stage, from 2002!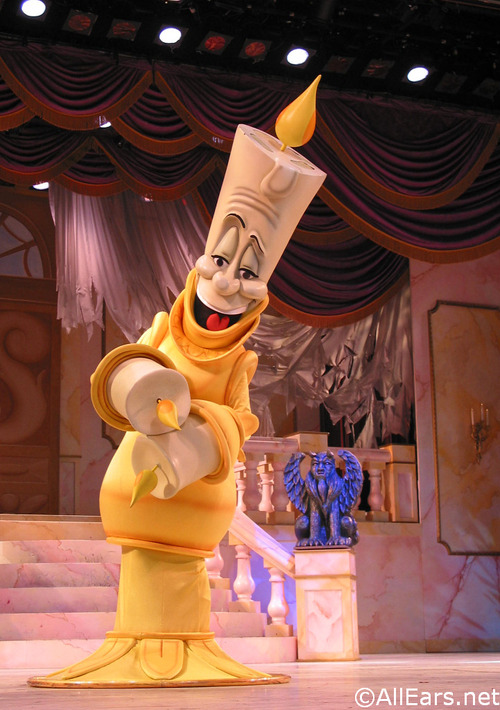 Who is your favorite character from Beauty and the Beast?