Dark rides frustrate folks who want to take a great shot while abiding by the no flash rule. I know people who have ridden the same attraction many times in an effort to get the perfect or near perfect shot that can be enhanced post production. Honestly, when I'm at Disneyland or Walt Disney World, at most I'll take in the same ride three times within a trip. Most often, it's a one-time effort. So getting the exact shot I want on a dark ride doesn't happen frequently.
I lucked out because the ride stopped and I was able to snag this photo of Madame Leota, psychic medium trapped in her own crystal ball, before we began moving.It was a quick stop too, maybe 10-15 seconds.
If you're not familiar with Madame Leota, she floats about in a séance, calling out to ghosts to appear at the Haunted Mansion.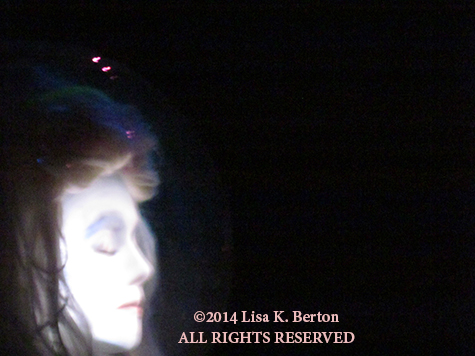 Canon PowerShot SX30 IS, 1sec, f5.0, ISO 1600
You can see the image moved as there's a 2nd profile of her face which is cool but I wanted to try and clean it up a bit, remove reflections from the crystal ball, and darken the background. With many clicks, I dodged, burned, and stamped my way to this version by means of PhotoShop.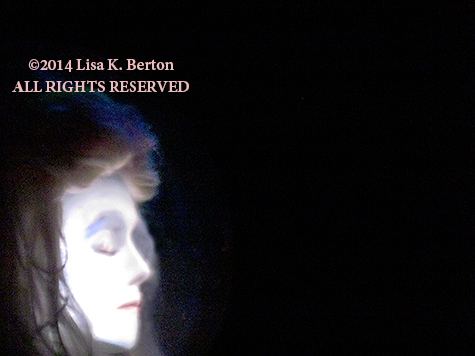 Come on over and "Like" my Facebook page or follow me on Twitter, my handle is lisano1.