To all who come to this photo trivia game, Welcome! Along the way, the photos can make us relive memories and see details Walt's Imagineers put into everything we love in Walt Disney World!
Players, you are so great at finding where things are in the Disney parks that I'm hoping you can help a fellow AllEars reader. Someone sent this into the site: "Back in 1999, in Magic Kingdom, stood a blue car in which children could sit for pics. It stood in front of a barn. It is not Gus' Gas Station. Can you please identify that car?" I checked both Disneyland and Walt Disney World: I have found blue cars and barns, but not a blue car in front of a barn. Any ideas?
I can't believe we're halfway through August, Chris Kelly! Ugh, I hate seeing the end of summer.
Vera And Izzy Williams, thank you for such a lovely note!
Jeff Blank: um… sorry? LOL
Last week's challenge: number #343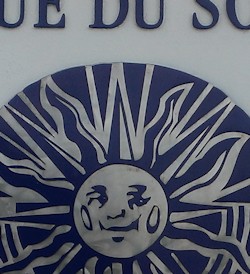 And here's the answer: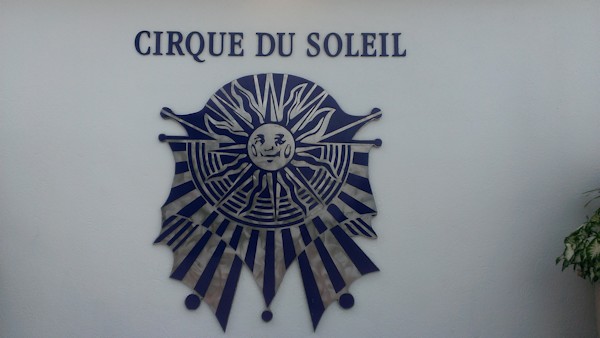 Copyright © Erin Blackwell
A sign for La Nouba by Cirque du Soleil at Downtown Disney West Side. This particular one is on the side of the building where you came from the walkway along side the lagoon. I have heard so many good things about this show, but I admit we haven't seen it (yet).
Ann Dunnington, here are your bonus points for spelling:

Jennifer Rowell was the first to send in the correct answer! Congratulations to Jennifer and to all our winners this week! Kristi Strembicki, Nan Amor, The Kertes Family, Donna Frank, Linda Ranatza, The Gunnels Family, Carol Ney, Virginia Pierce, Andrea Kruszewski, Phyllis, Mary Beth Tarbet, Jim &Lorie Sonnen, Deborah Wolfe, Patricia J. Carty, Christi Ison, Chuck Sands, Kris Nixon, Andy Hickey, Michael Mclucas And Jackie Mclucas, Bill Mckim, Michelle Norris, Dawn Bach, Dave Wang, Daniel Record, Phil Vickers, Sandie Albrecht, Lyn Johnson, Amber Penske, Eric Johnson, Team Hill, The Long Family, Amy P, Kye Layton, Elaine Kleinhenz, Ken Daube, Pollyanna Buff, Allison Caputa, Rick, The Koren Family, Matt Weier, Lisa Dunham, Chris, Gretchen, And Katie Barnes, Dave Freemyer, Agnes Ciotti And Danielle Harsley, Rob Hepler, Andrew Carrieri, Heather Sabatino, Amy Hoffman, Candice Grimes, Tinkerbell Wells, Tinkerbell Wells, Chris Horne, Johansen Family, Morag Lemon, Deb Ragno, Suzanne Renfroe, Amy Guerrini, Anne Heffentreyer, Liz Moreau, Laura Donmoyer, Kathleen Glovna, Brendan Abel, Debbie Desimone, Mike Haeberle, Kimberly Langh, Maryann Eckenrode &Amanda Osborne, Matthew Jadro, Joann Albrecht, Dan And Elizabeth Johnston, Diane Tredore, Christina Lutes, Belicia Cullen, Scott Cullen, Chris Kelly, Amanda Campbell, The Parker Family, Maggie Klotz, Colin Archer, K Beasley, Mike Amor, Matt Wildey, Mildred Terrell, Susie Howard, Leach Family, Eric Enli, Ronald Delorey, Maureen Handy, Carla C , Jason Hocker, Claudia Goodpaster, Claire Gregory, Lauren Kemble, Yvonne Marchione, Janet T Thorn, Kenny, John Stella, The Kahle Family, The Kahle Family, Vera And Izzy Williams, Les Stewart, Hobbes And Snorky, Arlene Vicek, Linda Scrivano, Ruben O'meara, Matt Cofone, Terry Blair, Priscilla Senecal, Stacey Guman, Jamie Fahey, Mickey Eckert, Louise Barton, Diane Curfman, Vicki Britt, Krista Serpi, Susan Doucette, Carolyn Como, Mirelys Gomez, Cynthia Hitchcock, Mike Mondoux, Wayne Chadourne, Grumpy's Groupies, Lori Rienhardt, Lynette Michalos, Jim Finley, Bill Cudney , Mark Proper, Jonathan Thomas, Josh Weiss, Elizabeth Macgregor, Peg Readinger, Murr Family, Russ Morgan, Demetrios Makres, Jennifer Harmon, Emily Hudson, Britta Andrews, Rebecca Keenan, Jen Cerce, Sheryl Hicks, The Lenz Family, Tyler Otts, Luis Rodriguez, Jennifer Peterson, Karen Costa, Jonathan Ward, Team Bonnie Sue, [email protected], Jeff Blank, Kathryn Perkins , Tom Murray, Gail States, Cathy Connors, Jodi Cook, Matt Holley, Paul Ignudo, Jr., Bob Patterson, Robert Wescovich, Jennifer Toto, Craig, Karenhotchkiss, Ruth Woodhouse, The Hutchinson Family, Cameron Lange, Fran Rendulic, Kate Fischer, Ed Adams, Josh Carney, Tricia Noble, Lorine Landon, Al Sandal, Mary Dieuliis, Sarah And Chris, Terry Fleming, Theresa Rucando, Karrie Duffey, Carri Marotto, Chris Thacker, Mike M., Anastasia Macneil, Team Meeker, Alison Rosenberger, Les Whitten, Les Whitten, Joni, Karen Bellamy, Shelly Borella, Dave Carriere, Jen Tremley, Kerri Coggins, Maryann Romagnano, Suzanne Denham, Ann Dunnington, Gabriella, Terry And Matthieu, John Allen, Maureen Tavrell, Lorraine Penoro, Gloria Martin, Santiago Rivera, Jan Rosato, Haylee Smolek, Heather Heidtman , Kevin Parmeland, Caroline Burmester, Jed Orth, Jeremy Reichelt, Jim Thompson, Patti Mccaffrey, Julia Marsh, Dee Dee Kenney, Jimmy Heffner, Jennifer Bogdan, Trina Noggle, David Ballard, Jackie Graebel, Theresa Maradei, Sheila Bagg, Joseph M. Zafia, Maryann Daly, Kyle Burdo, Shirley Garcowski, Barclay Bakkum, Jean Bussell, Darrell Shortt, The Foleys, Olszak Family, Peggy Saeger, Ken Rhinehart, Judy Simonsen, Rachel Gartner, Heidi Goodhue, Jane Johnson, Cheryl Costello, Tom Swan, Kelly Smith, Kelly And Sheila Barnes, Marie Tennant, Wendy Barney, Brian Mcwithey, Nathan York, Susan Moeller, David Miller, Bob Hendrix, Betsy Silvestri, and Sara Holloway.
__________________________________ _____________________
Challenge #344 Where in the world is this?
Can you guess who these boots belong to? You just have to guess who, not where: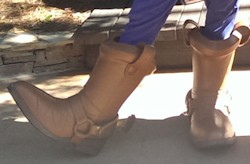 Do you know? Do you have a guess? Please send in your answer, before the end of the day on Thursday, August 14th, by clicking on the blue box below. Please do not post answers using the Feedback Form link at the bottom of this post.
See you next week, Players!


_______________________________________________________________________
Everyone who sends in a correct answer to a Where in the World Challenge this month will be entered in a drawing at the end of the month for some special AllEars® goodies!