The other day, I was watching an episode of "I Love Lucy" ("The Black Wig" – April 18, 1954). The story opens with Lucy, Ricky, Fred, and Ethel returning to the Ricardo's apartment after seeing an Italian movie. Lucy and Ethel were captivated by the film while Ricky and Fred were bewildered by its content. Part of their discussion contains the following lines:
Fred: But I couldn't understand what the picture was all about.
Ethel: If it isn't Donald Duck, it's over his head!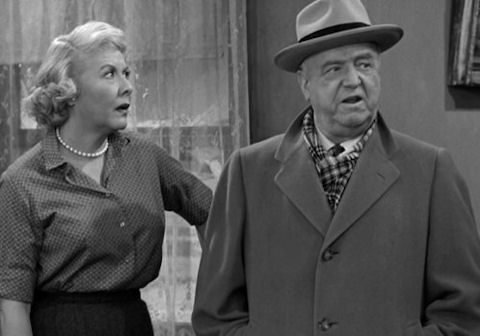 Being a Disney fanatic, I immediately picked up on the Donald Duck reference. This fascinated me since Desilu Productions had nothing whatsoever to do with Walt and his studio. Yet, a rival studio made a Disney reference. This got me to thinking just how prevalent Disney culture is in our everyday language and in our media.
We think nothing of Zazu singing "It's a Small World" to Scar in "The Lion King." After all, this is a Disney reference inside a Disney movie. But non-Disney movies and television shows also use Disney references – and do it quite frequently if you pay attention. What follows are just a few of the hundreds (maybe thousands) of Disney references that can be found in the non-Disney media.
I Love Lucy: Sales Resistance – January 26, 1953
This episode opens with Ricky singing "There's a Brand New Baby in Our House" to Fred and Ethel. In the lyrics you here the following rhyme:
"He's the image of my spouse.
He's the tricky Mickey Mouse."
The Manchurian Candidate – October 24, 1962
In a nighttime scene, a longshot captures a taxi racing down a street. The vehicle passes a movie theater. The marquee displays Pinocchio.
The Manchurian Candidate takes place shortly after the end of the Korean War (July 27, 1953). Pinocchio was originally released in 1940. However, this incongruity is easily explained. The Disney Company would rerelease their animated movies to new audiences every seven to eight years. One of Pinocchio's rerelease dates was on February 18, 1954. Although the dates don't exactly match, it's close. I have read that Pinocchio was referenced in this film as he was the little puppet boy that lied, as did the brainwashers manipulating the hero of the story.
Leave It to Beaver: Voodoo Magic – January 3, 1958
Eddie, Wally, and the Beaver are planning a trip to the movies to see either "Massacre at Blood River" or "Voodoo Curse." June forbids Wally from taking Beaver to such a film and suggests Pinocchio, which is supposedly playing at another theater.
Once again, we see that Pinocchio has been rereleased. However, the timing is very inaccurate this time around. The first time Pinocchio was rereleased after its 1954 showing was on January 18, 1962, four years after it is referenced in this 1958 Leave It to Beaver episode. I guess that's why the guys disobeyed their mother and saw "Voodoo Curse." They couldn't have seen Pinocchio even if they had wanted to.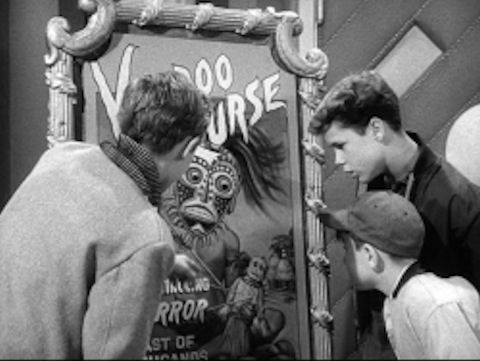 The Nanny: The In-law Who Came Forever – January 6, 1999
Fran's mother Sylvia explains to her daughter that her bald husband Morty, lost his toupee on Pirates of the Caribbean.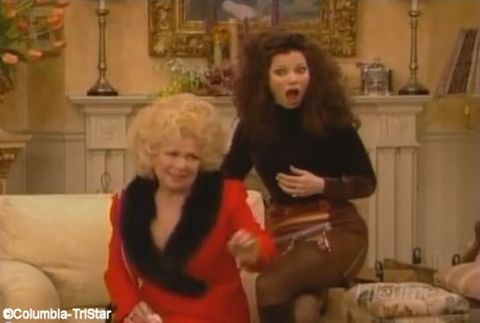 A Christmas Story – November 18, 1983
A Christmas Story has become an iconic holiday classic film, rivaling Miracle on 34th Street and It's a Wonderful Life in popularity. This enduring movie also has a Disney reference.
Before Ralphie can visit Santa Clause at Goldblatt's Department Store, his parents force him to watch the local Christmas parade. One of the parade entries features Mickey being accosted by a Flying Monkey from the Wizard of Oz. Although no specific year is ever given for the unfolding story, director Bob Clark and author Jean Shepherd strived to recreate a time period of the late 1930's to the early 1940's. In the movie, Mickey resembles the same modern characters we see in the theme parks today. But this shouldn't be. When Disneyland opened in 1955 (at least 15 years after the time represented in the movie), the characters were far less sophisticated – and a little creepy.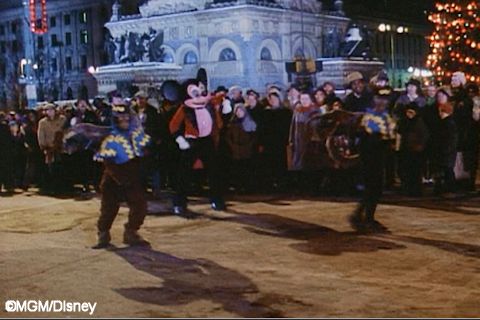 I suspect this factual error was intentional on the part of Disney. In order to use Mickey in A Christmas Story, MGM needed permission from Disney. I believe Disney did not want the movie-going public to see old, grotesque representations of their characters and opted for the more familiar personas we're familiar with today.
Green Lantern – June 17, 2011
Test pilot Hal Jorden is instructed to recite the Green Lantern oath to activate its powers. Not knowing the words to the oath, he makes up several of his own, including "To infinity and beyond."
What he should have said was:
In brightest day, in blackest night,
No evil shall escape my sight.
Let those who worship evil's might,
Beware my power, Green Lantern's light!!!
Book of Mormon: Broadway musical opening on March 24, 2011
In the song "Two By Two," Elder Price explains that for his mission, he wants to be sent to his favorite spot, Orlando, home of Sea World, Disney, and putt-putt golf. Instead, he is sent to Uganda where a number of "Lion King" references are made.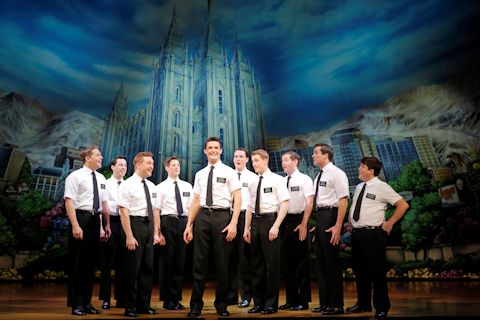 Anything Goes: Broadway musical opening on January 24, 1934
During the first act, two characters (Billy and Reno) sing Cole Porter's famous tune, "You're the Top" in which they take turns complimenting one another. In the song, our friend Mickey is mentioned.
You're the top!
You're the Coliseum.
You're the top!
You're the Louver Museum.
You're a melody from a symphony by Strauss
You're a Bendel bonnet,
A Shakespeare's sonnet,
You're Mickey Mouse.
Snow White and the Seven Dwarfs – December 21, 1937
Disney's original animated movie has been spoofed, quoted, and referenced in literally hundreds of movies, television shows, and game shows. However, most of these references can be broken down into four general categories.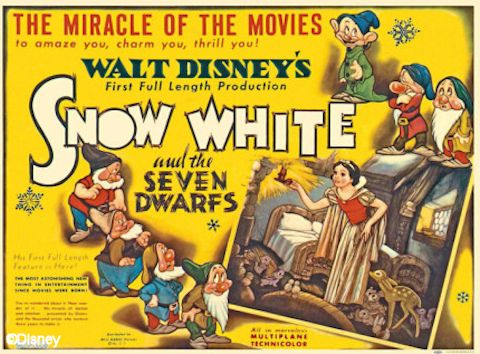 Heigh-Ho
Everyone knows this song and its lyrics are often quoted or misquoted depending on the circumstances. Here are just a few examples:
M*A*S*H: Good-Bye Radar: Part 1 – October 8, 1979
Hawkeye sings part of the song "Heigh-Ho."
The Big Bang Theory: The Fish Guts Displacement – December 6, 2012
Howard says, "Heigh-ho, heigh-ho, it's off to fish we go."
Murphy Brown: He-Ho, He-Ho, It's Off to Lamaze We Go – April 27, 1992
The episode's title is a parody of the song's lyrics.
The Magic Mirror
As vanity is often a topic in storytelling, the evil queen's magic mirror is frequently referenced.
Father Knows Best: Country Cousin – March 5, 1958
"Mirror on the wall" – A line spoken by Jim Anderson
Alfred Hitchcock Presents: Invitation to an Accident – June 21, 1959
During Hitchcock's opening monologue he speaks: "Mirror, mirror on the wall."
The Adventures of Ozzie & Harriet: A Letter About Harriet – April 1, 1964
Neighbor Clara Randolph says: "Mirror, mirror on the wall. Who's the fairest one of all?" Her husband Joe responds: "Walt Disney."
Bewitched: Mirror, Mirror, on the Wall – November 7, 1968
The episode's title uses this famous line.
The Seven Dwarfs
Even ardent Disney fans have a difficult time remembering the names of all seven dwarfs. This theme can be seen again and again in television shows.
Lois & Clark: The New Adventures of Superman: Barbarians at the Planet – May 1, 1994
In a game with Clark, Lois is unable to remember the names of all seven dwarfs, forgetting Bashful.
Just Shoot Me!: Donnie Returns – November 2, 2000
Jack Gallo says to Dennis: "Who's the one I always forget?"
Dennis replies: "Sneezy."
Other times, the dwarfs are mentioned as a familiar reference and comic relief.
McHale's Navy: The Fountain of Youth – November 20, 1964
Referring to McHale's crew, Captain Binghamton says that he's Snow White and he's come to collect his seven dwarfs.
M*A*S*H: Quo Vadis, Captain Chandler – November 7, 1975
In his never-ending desire to leave military service Klinger says, "I'll be anyone to get out – Moses, Matthew, Doc, Grumpy, Sneezy."
Someday My Prince Will Come
Our eternal desire to find love causes many to recite the lyrics from one of Disney's most famous songs. Here are a few examples:
The Munsters: The Sleeping Cutie – December 10, 1964
In an episode revolving around a Snow White plotline, Marilyn accidently drinks a Sleeping Beauty potion. In another segment of the show, Lily laments: "Someday my prince may come."
All in the Family: Archie's Weighty Problem – February 9, 1976
In this episode, absent-minded Edith can be heard singing "Someday My Prince Will Come?"
Cheers: Someday My Prince Will Come – October 17, 1985
The episode title borrows this famous line as the story revolves around Dianne going out on a blind date and summing up her compatibility with her newfound suitor.
Disneyland / WDW
Trips to Disneyland and WDW are often mentioned on sitcoms and in some cases, entire episodes revolve around a trip to the Happiest and Most-Magical places on earth. Here is a partial list of TV shows that either mentioned going to a Disney theme park or actually went. It's interesting to note, those families that actually make the trip have adventures I've never experienced on any of my visits.
Frasier: Shutout in Seattle: Part 2 – May 10, 1999
In a fleeting romance with a waitress named Kit, Niles and she plan a vacation to Euro-Disneyland. Niles tells Frasier, "It's so lame it's hip." Niles and the waitress break up before making the trip.
Blossom: The Best Laid Plans of Mice and Men – February 8, 1993
Nick Russo, Blossom's dad, gets a gig at Disneyland as an Elvis impersonator. He vainly tries to keep his friends and family from joining him at the park, but loses the battle.
Big Bang Theory: The Spaghetti Catalyst — May 3, 2010
Penny and Sheldon return home after a trip (unseen by the audience) to Disneyland. Sheldon is wearing Mickey Mouse Ears and carrying Disney souvenirs. Leonard is upset because Penny allowed Sheldon to eat junk food. Penny informs Leonard that Sheldon threw up his churro on her shoes after riding Space Mountain. We also discover that Sheldon is afraid of Goofy.
Big Bang Theory: The Contractual Obligation Implementation – March 7, 2013
Penny, Amy, and Bernadette play hooky from work and go to Disneyland. After receiving Princess Makeovers, they return home. Leonard and Howard are turned on by their costumes. But much to Amy's chagrin, Sheldon is bored with the idea.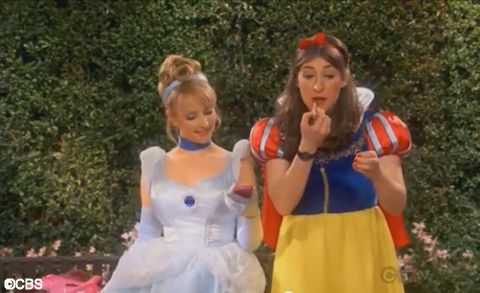 Full House: The House Meets the Mouse May 11, 1993
It begins with Jesse's band being scheduled to perform at Disney World. From there the idea snowballs until the entire family takes a trip in this two-part episode.
Although the next three shows were/are not produced by Disney, they were/are broadcast on ABC after it was purchased by Disney (1995). Draw what conclusions you will.
Boy Meets World: The Happiest Show on Earth – May 10, 1996
Topanga, Corey's ex-girlfriend, wins a trip to Disney World, along with two other classmates.
Rosanne: We're Going to Disney World – February 20, 1996
The Conner family decides to throw caution to the wind by spending Dan's last paycheck from the garage on a vacation to Disney World. For your veterans of WDW, you'll be amused to know that the family leaves their hotel a mere 15 minutes before the Magic Kingdom opens yet are still able to be at the front of the line to get in. Wish I could do that.
Modern Family: Disneyland – May 9, 2012
Simply because they live in Southern California and Disneyland is nearby, all three families visit the park for the day and have a wealth of misadventures.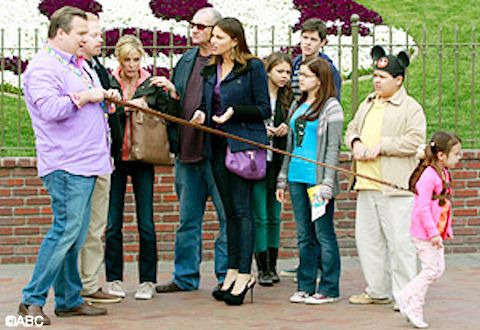 What I've mentioned above is just a small sampling of Disney references in non-Disney media. As I mentioned at the beginning of this article, there are hundreds, maybe thousands of Walt's creations creeping into our lives when we least expect it. If you pay attention, you'll be surprised by what you see.