On October 23, 2012, a new open-air temporary ice rink started operations at Downtown Disney, with Tinker Bell and her new twin Periwinkle in attendance.
Disneyland Resort Ambassador René Torrico acted as Master of Ceremonies for the brief opening ceremony, introducing the various speakers and characters.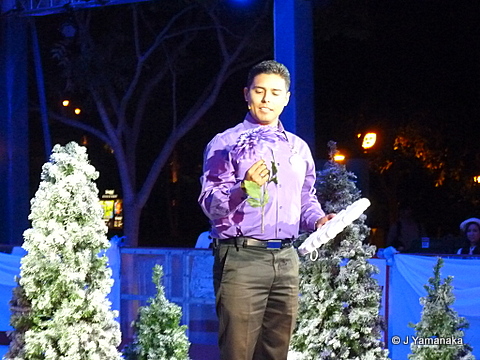 Vice President of Resorts and Downtown Disney Daniel Delcourt and Downtown Disney's General Manager Janet Knox then took the ice and spoke of how they felt the rink might introduce ice skating to Southern California children unfamiliar with ice or snow, just as Tinker Bell is introduced to ice skating in the new Tinker Bell CGI video "Secret of the Wings."
"Secret of the Wings" Director Peggy Holmes and Producer Michael Wigert were then introduced and talked a little about the new animated feature, in which Tinker Bell investigates the hither-to forbidden Winter Woods, and discovers her twin, Periwinkle.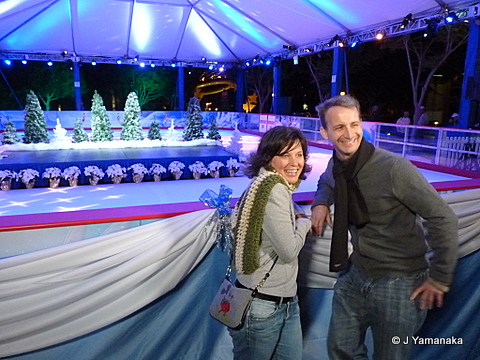 Finally, with a judicious application of pixie dust, Torrico summoned Tink and Peri back, and the rink was officially opened.
For people staying on property, this looks to be a nice activity option, particularly for evenings like tonight, where DCA closed at 8pm, and Disneyland closed at 6pm for the Halloween party. There are also plans to erect a small Holiday Village next to the rink, where seasonal foods and merchandise will be available.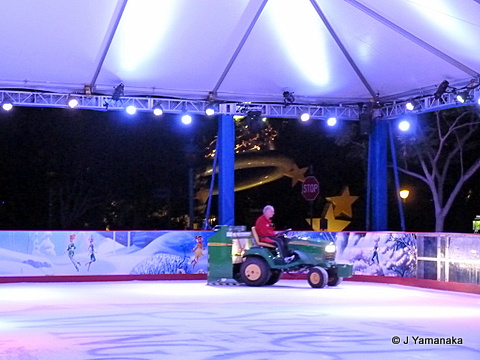 The rink will be open 11am to 9:30pm Sunday through Thursday and 11am to 11pm Friday and Saturday, although hours may vary. 60 minute sessions are $15 for adults and $12 for toddlers, with $3 for skate rentals. Helmets and wrist guards are mandatory. Lockers are available for $2. Parking will not be validated.
For a review of "Secret of the Wings" check out Kristin's blog!