The Unitied Kingdom pavilion in Epcot's World Showcase is home to the Rose & Crown Pub and Yorkshire County Fish Shop restaurants. People can shop for British sporting goods, clothing, ancestry, tea and music. Speaking of music, the Hide Park garden in the back of the pavilion is the new home of the British Revoluion band who get guests rocking with British pop hits of the 1960s to the 1980s.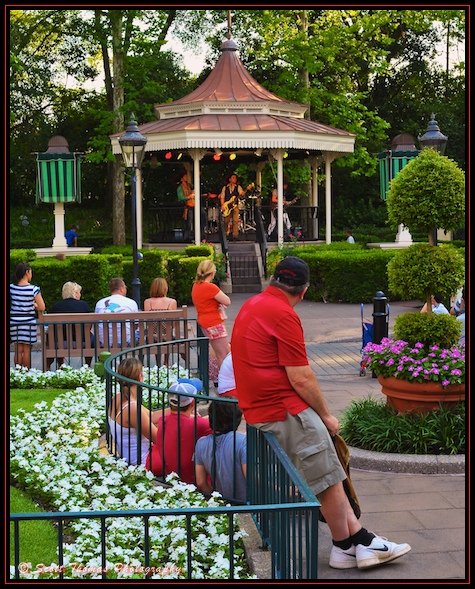 The British Revolution rocking the United Kingdom pavilion.
Nikon D700/50mm, 1/60s, f/16, ISO 560, EV +0.3.
Lisa will be here on Thursday sharing her Disney Pic of the Week of United Kingdom.