Rarely do I ever set foot in Innoventions East or West at Walt Disney World's Epcot. Take me to Disneyland and it's another story. Sitting in Tomorrowland, this multi-floor facility showcases technology in the home, games, quizzes, and has some great spots to relax and unwind.
Drenched in purple and green colored gels, this fairy sits quietly, enjoying the sound of running water through the tiered fountain.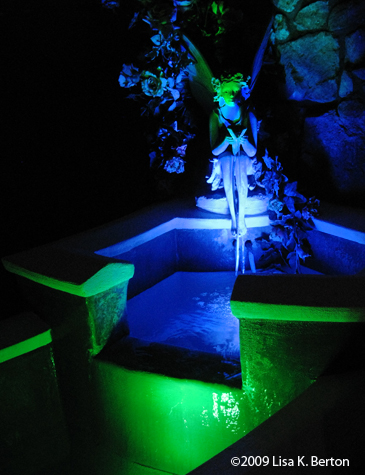 I hope you like my entry for Disney Pic of the Week – Fountains
Have you seen my Facebook page?