Been awhile since I have mentioned using Fill Flash to open up the shadows on those bright sunny days we encounter at Walt Disney World. Fill flash came in handy when I photographed Mary Poppins who was wearing a very pretty hat in the United Kingdom pavilion.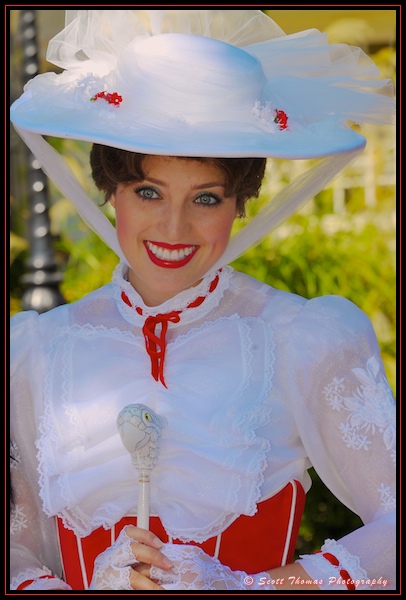 Mary Poppins being supercallifragilisticexpialidocious in Epcot's World Showcase.
Nikon D700/28-300VR, 1/250s, f/10, ISO 200, EV 0, 170mm, fill flash at -1.0 power.