When Lisa first proposed doing an end of year Top 10 list on what each of us liked to photograph at a Disney resort, I was worried I could not come up with one. Turns out I could have done a few Top 10 lists but I'll start with this one. To be honest, except for number 1, the rest could have fallen in any position. However, that wouldn't make a very good list now would it?
10. Disney Cast Members. Lisa really encouraged me to take more Cast Member photos on my last trip and I had fun doing so. This is CM Steve who lead the Keys to the Kingdom tour I took at Mousefest.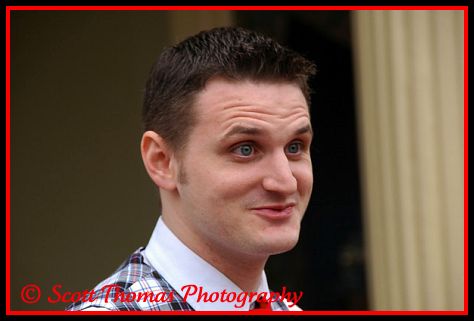 9. Disney Hollywood Studio Shows. Particularly the Beauty and the Beast, Live on Stage, which allows you to relive the magic of the movie's famous scenes and music in a live presentation.
8. Epcot's Spaceship Earth icon has captivated my camera's lens almost as much as Cinderella Castle has since I began visiting Walt Disney World in 1983. Here I was fortunate enough to ride in the front of a monorail and took this before orbiting Spaceship Earth.
7. My college degree is in Wildlife Biology and when Animal Kingdom opened I was thrilled. Since then, I have taken more photos in Animal Kingdom then the other parks combined. On my last trip, I brought along the Nikon 80-400 VR lens and got this photo of a resting tiger on the Maharajah Jungle Trek.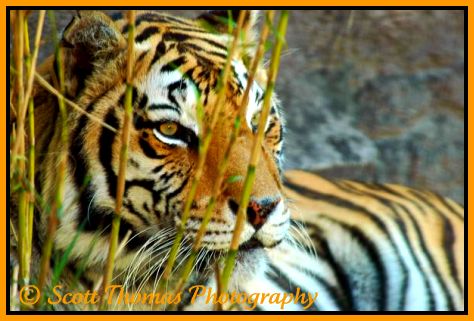 6. In Disney's Hollywood Studios looms a ride taken directly from my TV Land youth. The Twilight Zone Tower of Terror dominates the end of Sunset Blvd. and looks as menacing during the day as it does at night.
5. I've taken photos of my daughters at Walt Disney World for the past 20 years. It's gotten so, when they are not with me, I still take some photographs of other guest's kids.
4. I enjoy doing night photography at Walt Disney World. It has been frustrating in the past. Thankfully, technology like Image Stabilization in cameras and lenses is making it less so. Of course, to really get good, sharp night photos anywhere, you have to use a tripod which I did for this photo of the Mexico pavilion in Epcot's World Showcase.
3. Due to the nature of my personal Disney website, PSCalculator.Net, I take a lot of photographs of restaurants at Walt Disney World for the reviews I write. Like this one of Narcoossee's at the Grand Floridian resort.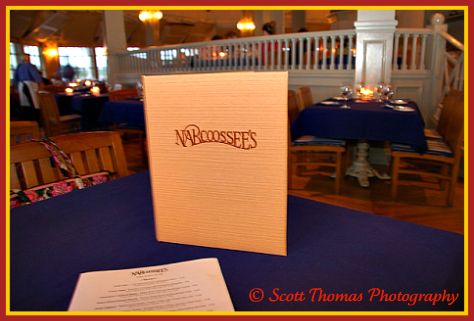 2. Like a lot of WDW photographers, Cinderella Castle seems to have some sort of gravitational pull on my camera when ever I am in the Magic Kingdom. Disney Imagineers find all kinds of ways to make Cinderella Castle even more photogenic each time I visit. Also, like a lot of other WDW photographers, I am always trying to find a new way to photograph it. I took this from the Contemporary Resort.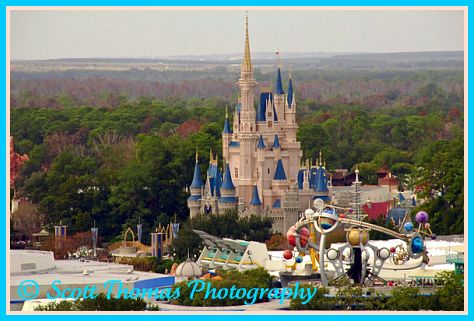 1. I know you are all a bit bored with this photo since I first posted it earlier this year. However, my number 1 favorite kind of Disney photography is of my family and, especially, my daughters which I shared with you a couple of weeks ago.