Cathy, Darryl, Bradley and Samantha Kittle
September 2008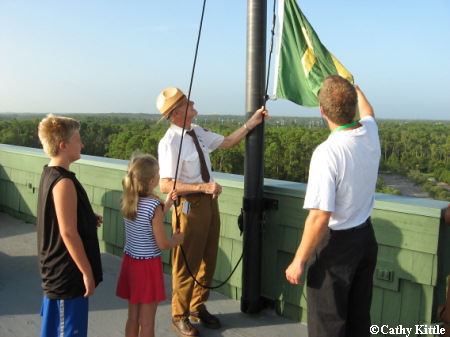 I had spent months planning for our 10 day trip to WDW and when I saw that Wilderness Lodge had a special opportunity to be the flag family for the day I was so hoping we could be picked. When we checked in I asked if there were any slots left and the only one was on the morning we were leaving. Since we had a 9:30 Magic Express shuttle we were told we could still be selected.
On our designated morning, we met the most wonderful Wilderness Lodge Ranger, Stan, at the front desk. I had read so much about him from this website, I was extra excited meeting this "celebrity." He seemed as excited as we were as he told us all about how he had worked on constructing the Kitty Hawk aircraft carrier when he was a young man.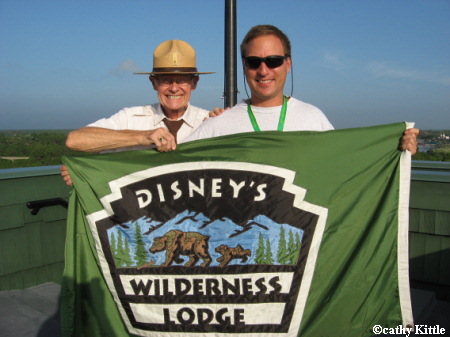 We rode the elevator up to the 7th floor and then took a set of stairs up to the roof. The view was breathtaking and the weather perfect.
There were four of us and we each got to raise one of the flags. After my son raised the American flag, Stan asked if we would salute the flag and say the Pledge of Alliegence. I had tears in my eyes as we said it outloud with our hands over our hearts.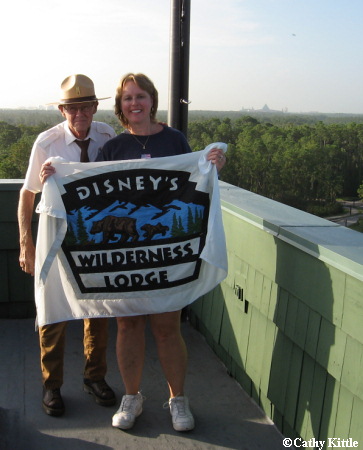 Stan took pictures of each of us and as we were thanking him for such a beautiful experience, he huddled us together and told us to always remember to care for each other. I still have goosebumps thinking about it. Stan treated us to breakfast on the concierge level snack room which just was the perfect ending to a perfect memory!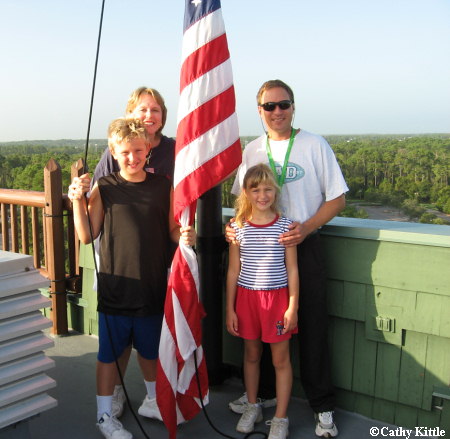 -Cathy