TOURING
AT A GLANCE...
COMMISSARY LANE
HOLLYWOOD BLVD.
SUNSET BLVD.
ECHO LAKE
STAR WARS:
GALAXY'S EDGE
- COMING IN 2019!
TOY STORY LAND
- OPENING JUNE 30, 2018!
(Currently PIXAR PLACE)
ANIMATION COURTYARD
ENTERTAINMENT
SPECIAL EVENTS
DISNEY'S HOLLYWOOD
STUDIOS ARCHIVES
OTHER WALT DISNEY WORLD
THEME PARKS
OTHER DISNEY THEME
PARKS
Disney's Hollywood Studios Archives

Al's Toy Barn
Al's Toy Barn closed in May, 2011 and was replaced by the Phineas and Ferb Meet and Greet.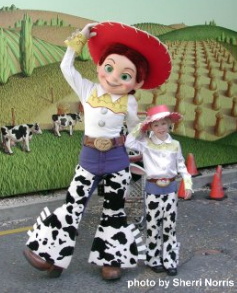 INTRODUCTION
Meet popular Toy Story characters Buzz, Woody, Jessie and Bullseye, and others at Al's Toy Barn located behind Mama Melrose's Ristorante Italiano.
ATTRACTION
AL'S TOY BARN -- Toy Story characters are stationed in Al's Toy Barn, a facade replica of the red barn from the animated motion picture Toy Story 2, from about 10:15 a.m. through 1:45 and then 4:15 until about 5:15 p.m. They will sign autographs and pose for photographs, but don't expect these characters to talk -- they are all costumed, as opposed to being "Face" characters. Occasionally the Green Army Men will also make an appearance in their truck.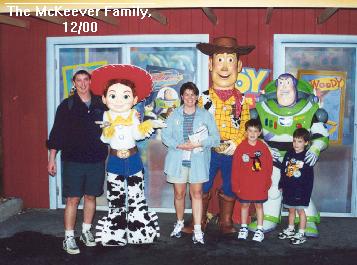 If you have comments or tips to share with others about touring Disney's Hollywood Studios, please let us know.