Epcot is amazing place. In this one park you can experience both visions of the future and cultures from all around the world. This park has a wider variety of live entertainment than any of the other Walt Disney World theme parks, with performers coming from all over the world. In some cases, the entertainment is also educational, but so subtle that you don't even realize you're learning along the way.
So how do you know which entertainment experiences are worth the mile-and-a-third walk around the World Showcase, or a long wait in Future World? We'll help you figure out what to skip and what you just can't miss!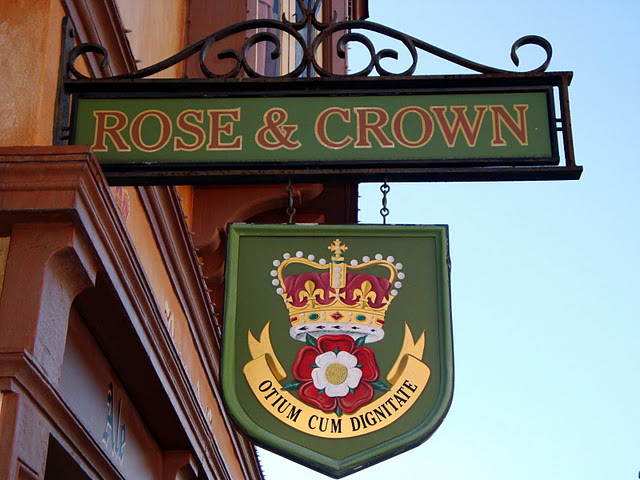 Rose & Crown Pub Musician: If you're heading to the Rose & Crown Pub, you can get a taste of some lively British tunes while you enjoy a light beverage — or something stronger. This performance takes place inside the usually crowded pub, so it's hard to just drop in on the spur of the moment. Plus, the performer is not there on Friday or Saturday. It's a fun time, but it's not everyone's cup of tea.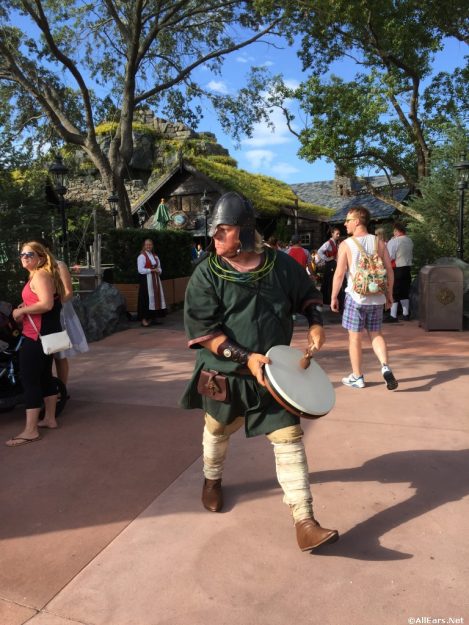 Norway Vikings: This helmet-clad, shield-wielding cast of comical characters strolls around the Norway pavilion. Grab a photo or take a moment to interact with them if you spot them. They're fun, just not amusing enough to make it further up our list.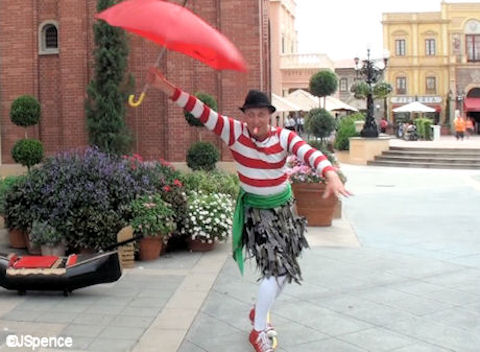 Sergio: If you're looking for a great way to take a break halfway through your stroll around the showcase, we recommend this entertainment option in the Italy Pavilion. This mime will tickle your funny bone — if you can stand his ceaseless, high-pitched whistle — while juggling in true, Italian street performer style.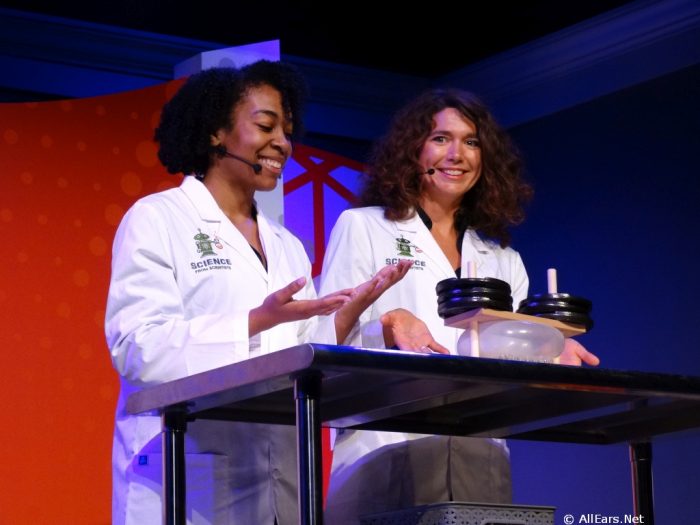 SpectacuLAB: Head over to Innoventions to check out this 20-minute educational stage show. You can learn about such scientific principles as ultrasonic pressure, barometric pressure, acceleration and force — your child can even volunteer to participate in the experiments!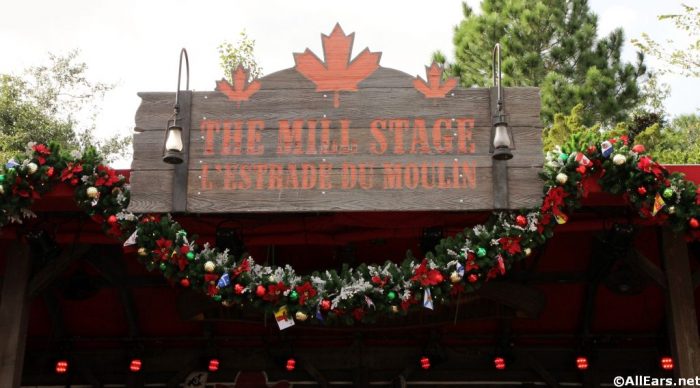 Entertainment at Canada's Mill Stage: Since the departure of the beloved Off Kilter, the Canada pavilion has been a revolving door for performers, with acts generally only staying six weeks at a time. There are some high-energy  groups that take this stage by storm from time to time, while others are not as interesting. We rate this "worth checking out if you get the chance."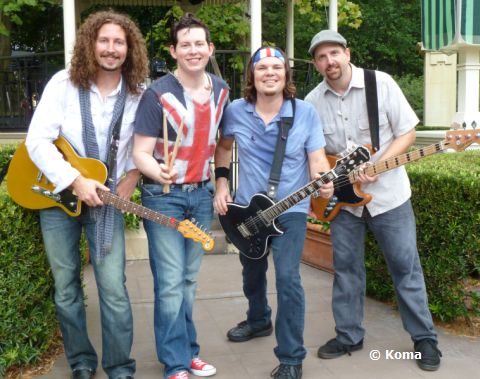 British Revolution: This group will take you back in time, with their covers of familiar British rock music from groups like The Who, Queen, Led Zeppelin and The Rolling Stones. Listening to a set from these guys is a great way to spend a few minutes during one of Epcot's festivals. There are lots of other things to see and do in the United Kingdom pavilion, too.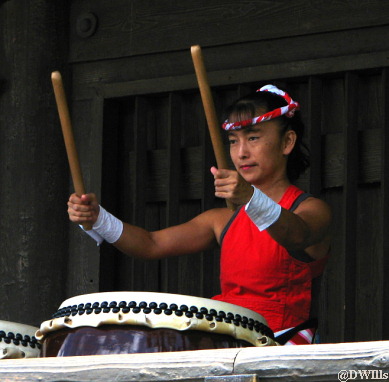 Matsuriza: There's no mistaking when this show starts — you can hear it echoing around the World Showcase from the Japan Pavilion.  Watching these performers up close, though, is even better, if your ears can take it. This small dose of Japanese culture comes in the form of Taiko, a traditional drumming style.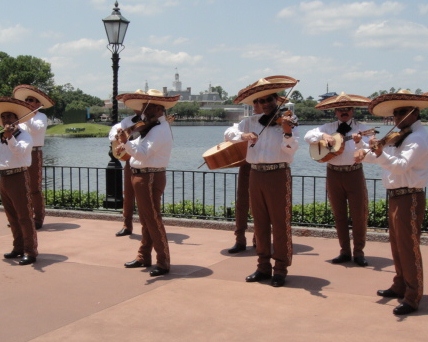 Mariachi Cobre:  Hear iconic Mexican folk music from this group of stunning strings and harmonious horns. You'll feel like you're in the heart of Mexico.
This group has performed in Epcot since its opening, and when you hear them you'll understand why. They are outstanding! Don't fight the urge to dance along!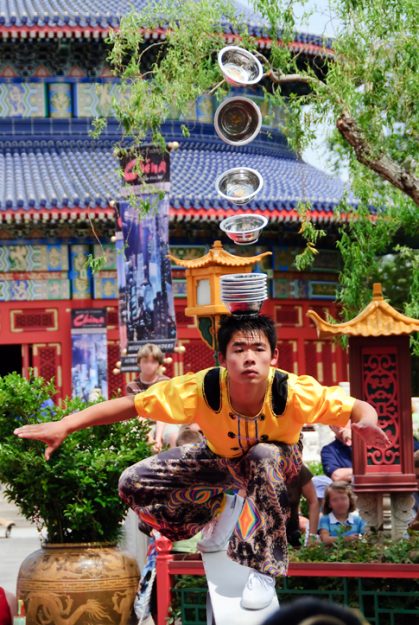 Jeweled Dragon Acrobats: This troupe of young performers in the China pavilion  perform death-defying routines that cause you to hold your breath in anticipation. You never know what types of stunts they'll be doing, so you might want to check them out multiple times.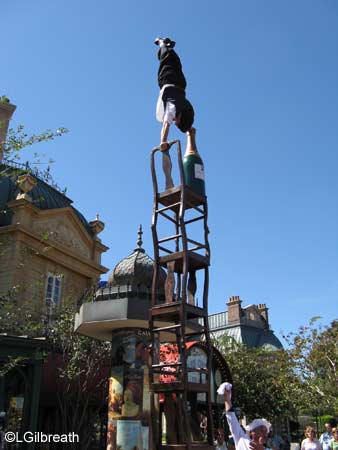 Serveur Amusant™: How high can he go? This waiter and his balancing act will have you breathing a sigh of relief when he makes his way back down from his sky-high stack of rickety chairs and wine bottles. Find him teetering in the France pavilion multiple times a day.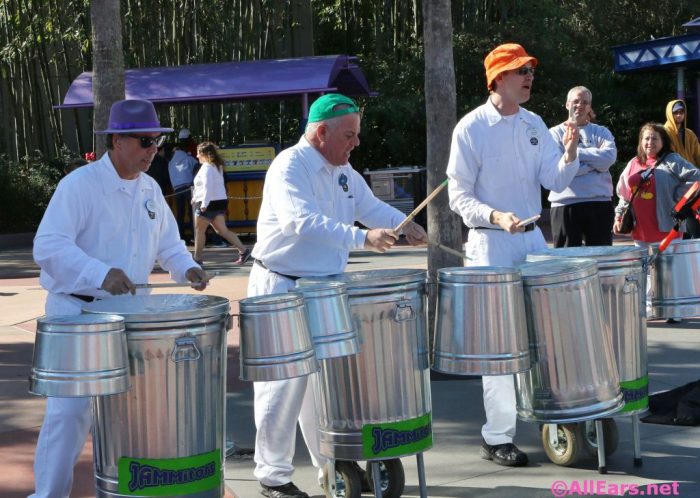 JAMMitors in Future World: Yes, MORE drumming! But these guys really know how to rock. If you've ever dreamed of seeing STOMP live, we highly recommend you take a listen as some of the cast members you'd least expect use their equipment to break it down while they're cleaning up.
Highly entertaining, and if you wait around until the end of the performance, your little ones might earn a Junior JAMMitor sticker. BONUS: The JAMMitors have been known to change their act up a bit to match the season. For instance, during the Food and Wine Festival, the trade their garbage cans in for ovens and become "The Jammin' Chefs!"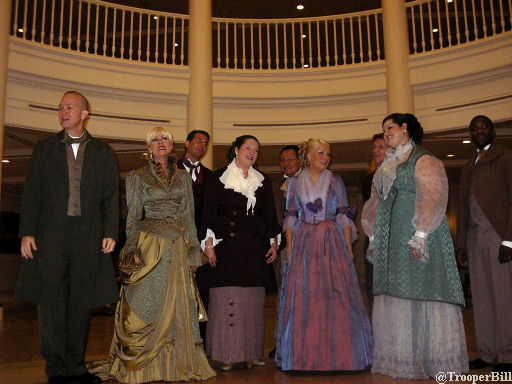 Voices of Liberty: Head over to the American Adventure pavilion to experience amazing acoustics and an a capella group of exceptional voices. Performing tunes from the Americana songbook like O Susanna! and Yankee Doodle, this is one fantastic group of singers. Their soaring harmonies fill the American Adventure rotunda. We defy you to stay dry-eyed at their rendition of America the Beautiful! Bonus at the holidays: The group dons Dickensian-era attire and performs old-time Christmas carols.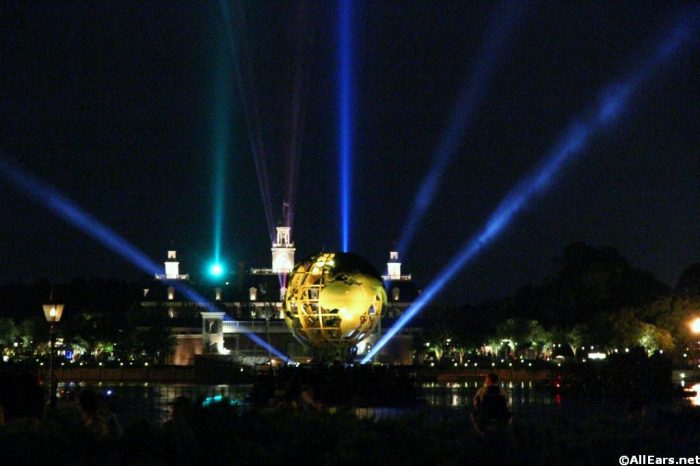 IllumiNations: Reflections of Earth: This fireworks spectacular will delight fans of all ages with laser lights and breathtaking pyrotechnic work. With plenty of vantage points around the entire World Showcase, this entertainment option is our don't-miss-it, top pick for Epcot. But see it soon! It ends its nearly 20-year run in the late summer of 2019.
That's our list of most of the live entertainment you can find in Epcot, rated from the least thrilling to the best in the park. These rankings are based on our own opinion and experiences, so feel free to disagree with us or find your own favorites! Note that performers and performance times change frequently, so be sure to pick up a Times Guide when you enter the park to verify who you can see and when.
Which Epcot entertainment makes your "can't-miss" list? Which would you not wait an extra minute for? Let us know below!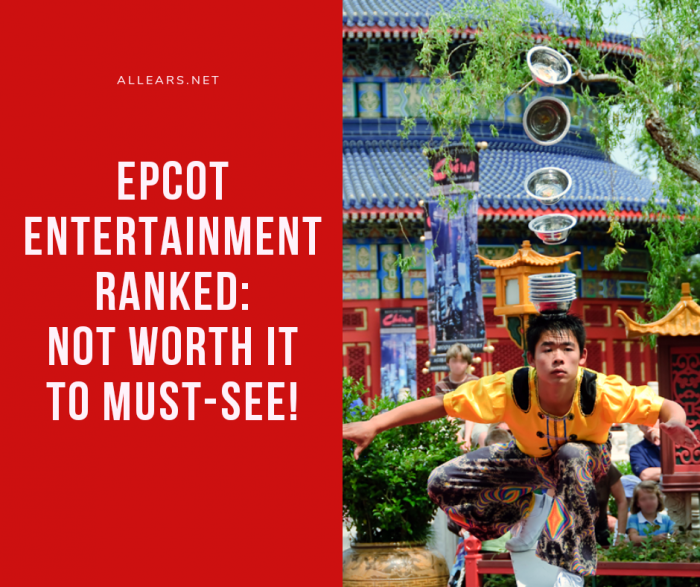 Subscribe to the AllEars® newsletter so you don't miss any exciting Disney news!