Folks are uncovering lots of interesting images in Pandora – The World of Avatar at Disney's Animal Kingdom. Are some of them legitimate Hidden Mickeys? Take a look.
These gold circles appear on the wall to your right as you wind along the inside Standby entrance queue of "Avatar Flight of Passage." Find them just past the first drinking fountain. Do any of the circles come together as a classic three-circle Hidden Mickey? (Thanks to Richard Shore).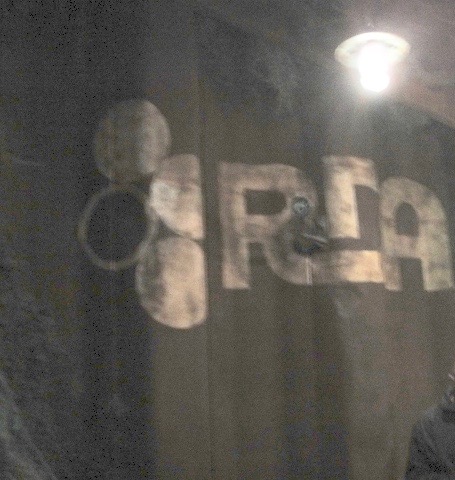 A bit farther along the inside queue is this image on the wall to your right. Study the almost upside-down collection of purple circular plants at the lower middle of the photo. A convincing Hidden Mickey, or not? (Thanks to Debbie Armstrong).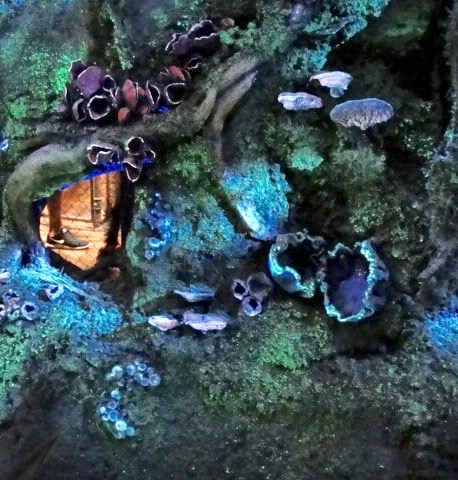 The gold circles you saw above are repeated on a wall as you leave the laboratory section along the queue.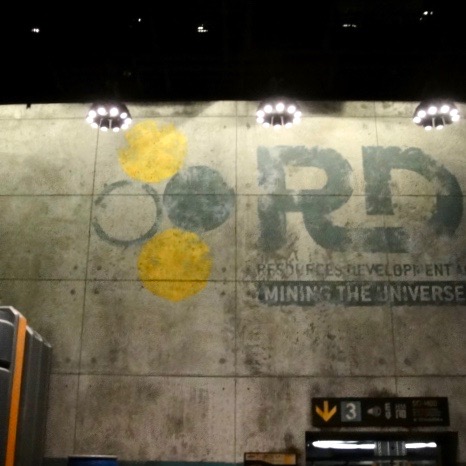 As you probably know, lock images are often debated. Here are several in the gift shop at the exit of Mickey's Meet 'N' Greet at Town Square Theater on Magic Kingdom's Main Street, U.S.A. They're on a merchandise case with the words 'Tank of Terror.' I added them to the new edition of the WDW Hidden Mickeys book. If you object, please let me know! (Thanks to Deonna Hores and Justin Lewicki).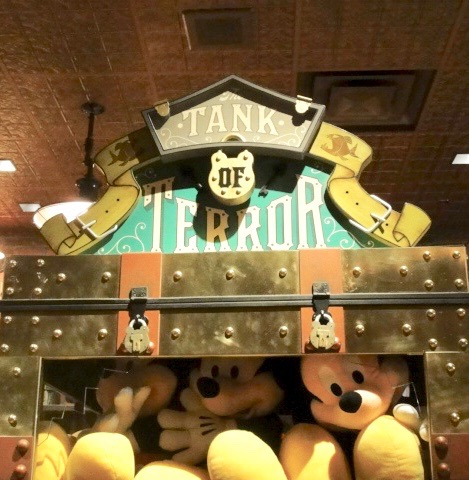 You likely have seen the following image. Folks write to me about it from time to time, so I thought I'd get your opinion. It's a white classic Mickey that greets you from glass roof supports on both sides of the security booth at the vehicle entrance to the Contemporary Resort. Are they Hidden Mickeys? (Thanks to Jason Gall).

Continue the search!