by J. Scott Lopes
AllEars.Net Guest Blogger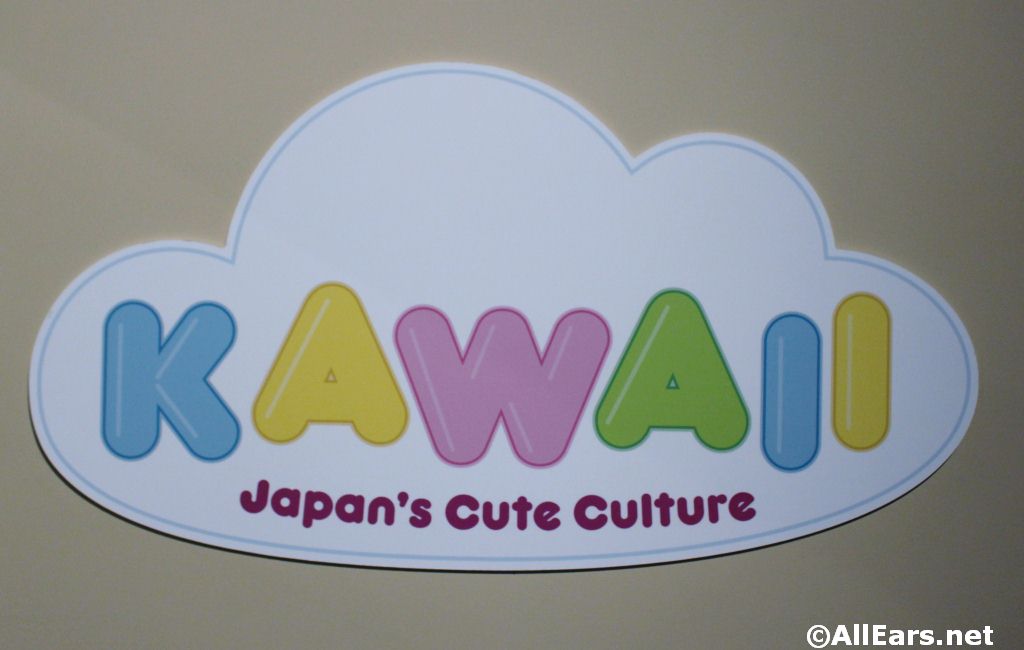 Epcot is home to many unique galleries that house rotating exhibits, one of which is located in the rear of the Japan pavilion. These galleries are a great place to take a break and learn about the host country, and even get out of the sun or rain for a bit.
Currently the exhibit in the Japan pavilion showcases Japan's Kawaii or "cute" culture and how it ties in to everyday life. This photoblog will showcase some of the items currently on display.
Kawaii is rooted in Japan's Shinto past and is a means of self-expression from all walks of life. A replica of a modern Tokyo apartment is part of the exhibit. Artist Sebastian Masuda explains: "The meaning of kawaii is that personal cosmos filled with the collection of things one madly loves. 'Kawaii' is not something fashionable — dressing up for others or trying to be someone else — but rather collecting things because you simply love them. Fashion is just a statement to show what you love!"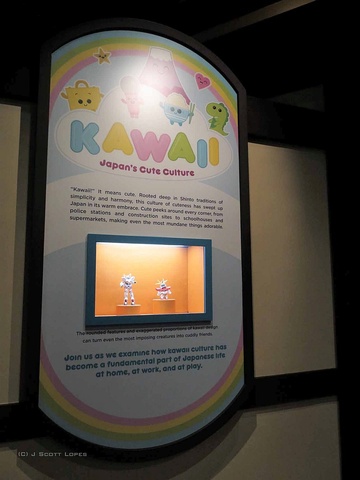 The exhibit starts off showing the many items that a person could have in their everyday lives, including items that they carry with them, all of which embrace the Kawaii culture.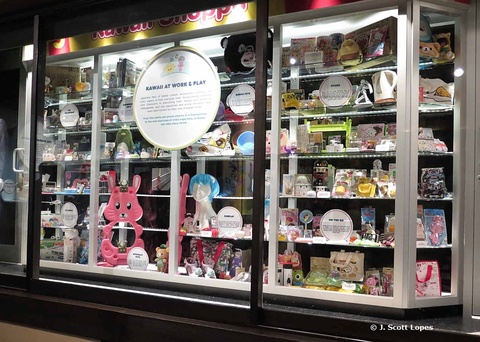 Next up is a section that displays common cute items that can be found in the home, such as cute shower curtains or toilet paper in the bathroom…
… snacks in the kitchen…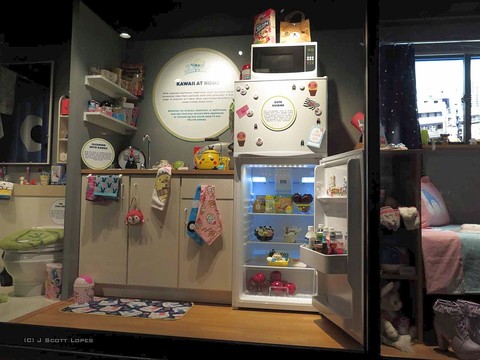 Or stuffed animals and sheets in a bedroom.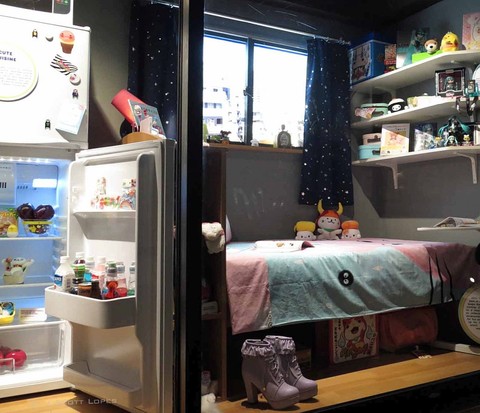 There is also artwork on display, in addition to small statues.
There is also a small display of netsuke. Early Japanese people would wear kimonos, which do not have pockets, so they would hang items from their sash using a cord. A netsuke would be attached to the end, keeping it from slipping though the sash.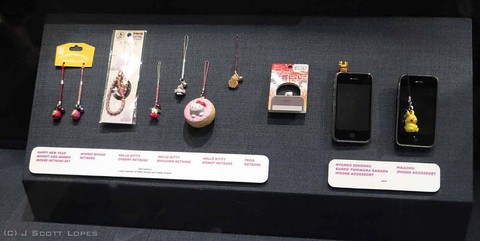 In the middle of the exhibit space, there is a large statue that is filled with toys, jewelry, and other colorful objects representative of the Kawaii culture.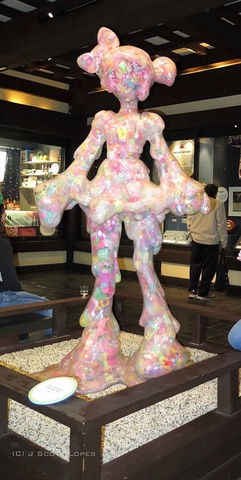 There are several other museum-type galleries around World Showcase, such as the
American Heritage Gallery in the American Adventure
, and The House of Whispering Willows Gallery in the China pavilion, which currently features models and more from the Shanghai Disneyland Resort.
I highly recommend that you check one out on your next trip!