This week, it was announced that the summer blackout for Silver and Weekday Select passholders would be lifted early. As a result, those passholders can re-enter Walt Disney World parks on Tuesday, Aug. 1. If this applies to you, here's a look at what you may have missed this summer and what you can look forward to during the month of August.
Animal Kingdom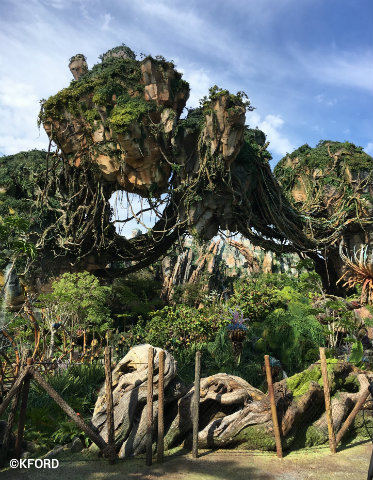 Of course, the big news this summer was Pandora — The World of Avatar at Animal Kingdom. This new area of the park, which officially opened on May 27, is based on James Cameron's blockbuster, but you don't have to have seen the movie to appreciate and enjoy Pandora. The centerpiece is a thrill ride — Flight of Passage — that allows a guest to ride on the back of a banshee. There also is a gentle boat ride, Na'vi River Journey, that takes passengers through the bioluminescent forest. A new restaurant, Satu'li Canteen, offers healthy and interesting "native" food. (I wrote extensively about Pandora at the start of the summer, so please click the links for more details.)
Hollywood Studios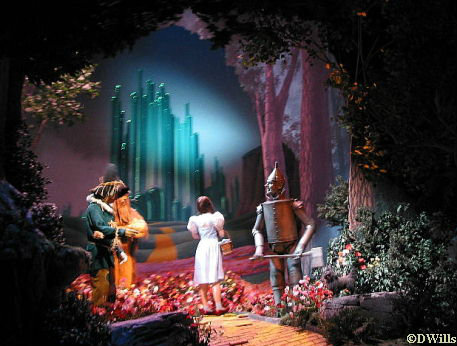 Aug. 13: Last day for Great Movie Ride. Located inside an iconic reproduction of the famous Grauman's Chinese Theater, the Great Movie Ride is one of Hollywood Studios' original rides from when it opened in 1989. It's a 22-minute journey into the history of the movies with a cast of Audio-Animatronic characters re-creating memorable movie moments. The Great Movie Ride is being replaced with a new attraction, Mickey and Minnie's Runaway Railway, which will be the first-ever Mickey-themed ride-through attraction.
Aug. 27: Last day for "The Music of Pixar," a celebration of the music, animation and characters of Pixar films. This show was introduced just for the summer 2017 season. It takes place in the Theater of the Stars. Featuring fun character moments and animated scenes on large video screens, a full orchestra performs selections of the soundtracks from films such as "Toy Story," "Up," "Finding Nemo," "Finding Dory," "The Incredibles" and "Cars."
Disney Movie Magic, a 10-minute pre-show to Star Wars: A Galactic Spectacular, debuted at the end of May. It takes place about 30 minutes before the main show, in the same place — on the façade of Grauman's Chinese Theatre. It features scenes from Disney's hits including the Indiana Jones and the Pirates of the Caribbean movie series. No end date has been announced.
New character experiences also were added at Hollywood Studios for the summer, and no end date for these meet-and-greets has been announced. Cruz Ramirez from "Cars 3" joined the cast, as well as Star Lord and Baby Groot and BB-8 in the Star Wars Launch Bay. AllEars.Net founder Deb Wills visited all the new characters in one special day. Read about her experiences here.
Epcot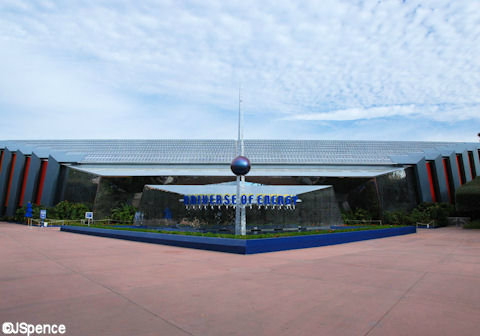 Aug. 13: Say goodbye to Ellen's Energy Adventure if you haven't already. This is the last day for the attraction, which will be replaced by a new E-ticket attraction based on the action-packed world of Guardians of the Galaxy. It will be completed in time for the 50th anniversary of Walt Disney World in 2021.
Aug. 13: Also on this day, something new will debut. Mission: SPACE launches its brand-new Green Mission will take guests on a stunning tour around the Earth, and an updated Orange Mission will soon make the trip to Mars even more spectacular.
Aug. 31: Epcot International Food & Wine Festival officially begins and lasts 75 days until November 13. AllEars Editor Debra Koma attended two previews, which you can read about here and here. See which if your favorites are returning and the new dishes you can sample.
Magic Kingdom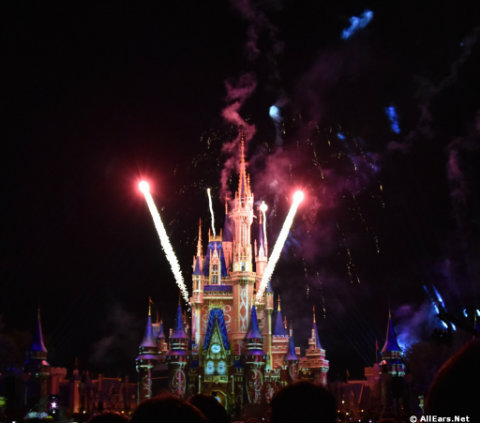 The popular "Wishes" fireworks show bowed out on May 11, and the new "Happily Ever After" show took over on May 12. I was sad the old show was being retired, but I look forward to seeing the new version — especially after reading so many glowing reports from visitors who, like me, were sentimental about "Wishes."
Walt Disney World passholders, have fun this week with the new-to-you experiences!