In Disney parks everywhere, new attractions bring new images to ponder, and fresh images pop up sometimes in established areas. Or maybe no one has spotted them before? Remember, Disney usually doesn't notify us when new Hidden Mickeys are created.
In Epcot's Norway, consider the following two images. The first is in The Wandering Reindeer store. Look at these nails at the left end of a wooden brace holding skis on the wall near the end of the exit hallway from Anna and Elsa's Meet and Greet. Suspicious for a sideways classic Hidden Mickey? (Thanks to Larry Brooks).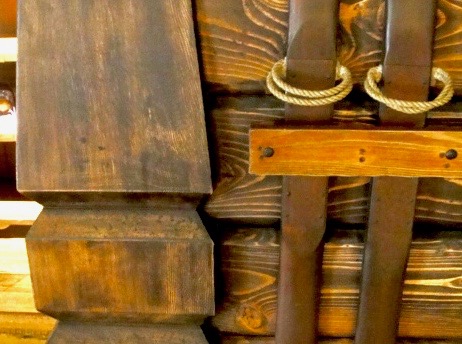 This second possible one is also in Norway, in the shop right at the exit from "Frozen Ever After." It's along the top of the merchandise stand at the end of the room near the door with the exit sign. Check out the yellow flowers on the horse's nose. A classic Hidden Mickey? (Thanks to Larry Brooks).

At Disney's Hollywood Studios, in PizzeRizzo Restaurant, holes in a slice of cheese in the lower left of a display in the wall to your left as you enter (opposite the food order counter) might suggest a classic Mickey? (Thanks to Sarah Weinberg, and Justin Lewicki).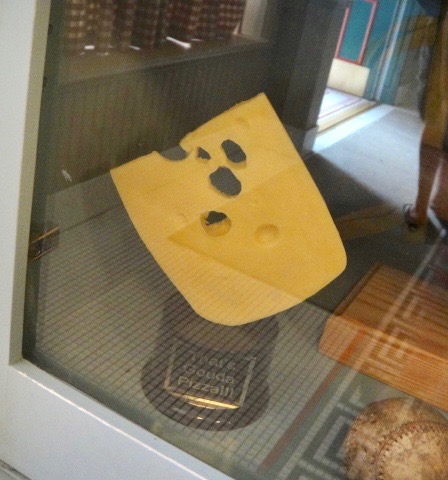 In Asia at Disney's Animal Kingdom, laugh with the monkeys swinging around in their outdoor protected playground. This dark marking on the bark of a tree in a corner of the scaffolding (near the walkway from Expedition Everest) resembles Mickey, sort of?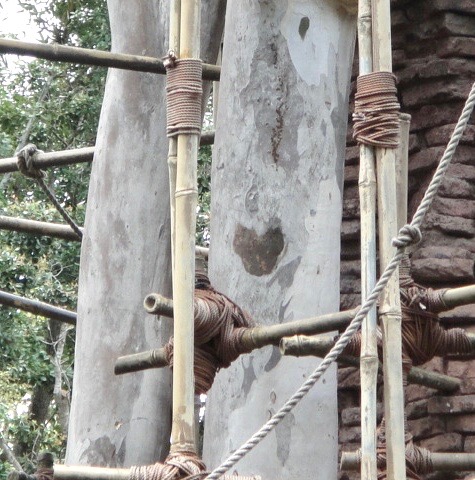 At Disney, you never know when or where you'll stumble across Mickey!