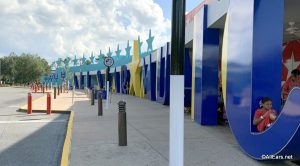 Find out all about the different All-Star Resorts at Walt Disney World, including All-Star Sports, All-Star Movies, and All-Star Music.
I post a lot of photos of the parks at Walt Disney World. This week I want to share a few from the wonderful resorts. Value resorts are how I could afford trips when I first discovered the convenience and joy of staying right on Walt Disney World property. My girls loved the food courts … Continue reading "Progressing through the Walt Disney World Resorts"
Ever get to the Magic Kingdom and your family rushes up to get their photo taken in front of the Main Street Train Station. You snap a few shots and head into the park. You are half-way down Main Street USA when you take a peek at the photos and they are all overexposed. We … Continue reading "Zeroing Out"