Step Back: July 2020
by
Joan Feder
Feature Article
This article appeared in the June 30, 2020 (#1085) edition of ALL EARS®
Editor's Note: This story/information was accurate when it was published. Please be sure to confirm all current rates, information and other details before planning your trip.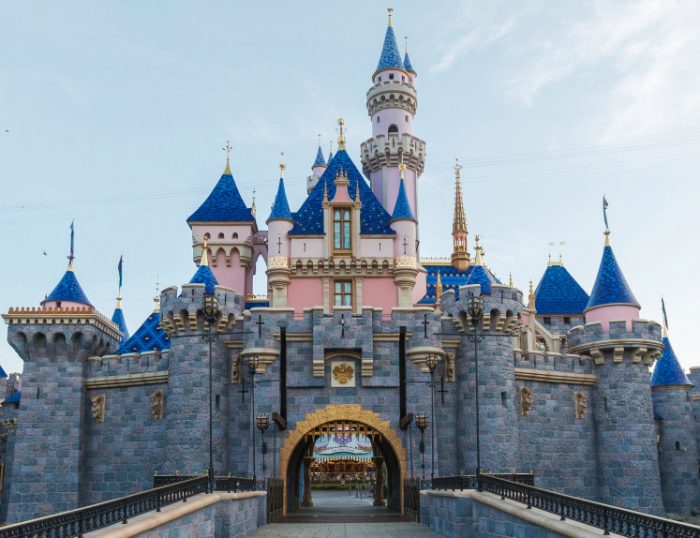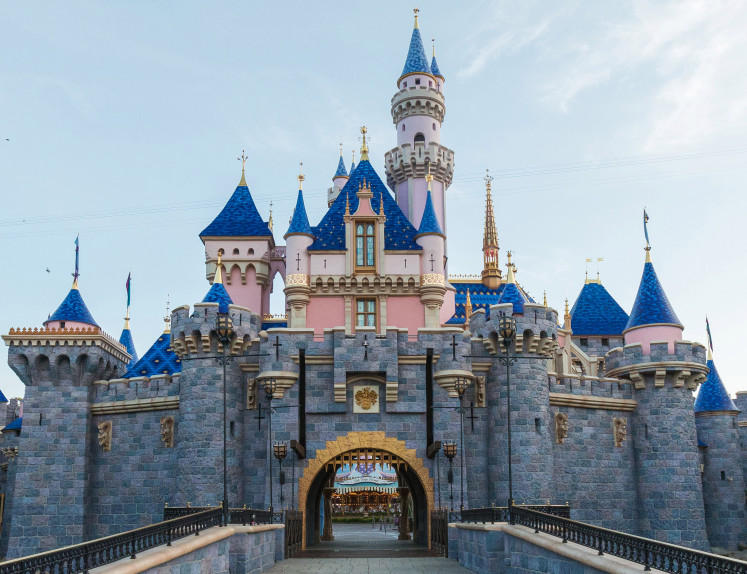 Join us on our monthly journey into the past as we explore the history of Walt Disney World and the Walt Disney Company. This time we look back to 1979 when the first baby was born at Disneyland.
Expectant parents Rosa and Elias Salcedo decided to spend the Fourth of July at Disneyland. They were riding on the Submarine Voyage when Rosa went into labor. The Salcedos headed straight for the exit, but things were moving along very quickly. They stopped at a park bench behind the Plaza Inn and got help.
It was too late to head to the hospital. Teresa Salcedo was born right there on Main Street USA. She was healthy and weighed in at 6 pounds 10 ounces. Teresa arrived with the aid of paramedics, as well as nurses from Disneyland's First Aid center. When everyone was stable, mom and baby were transported to a nearby hospital.
While they recuperated, Teresa and her mom were visited by some real characters. Mickey, Goofy and Donald stopped by to greet the first citizen of Disneyland. A couple of months later, the Salcedos were invited to a special ceremony at Sleeping Beauty Castle. Teresa was presented with "Disneyland Birth Certificate No. 1."
It was not long before Disney realized that this simple gesture was a big mistake. It gave rise to an urban legend that babies born in Disney Parks get lifetime passes. Nothing could be further from the truth, yet the tale persists.
As a result, there have been cases of women heading to Disneyland, as they are going into labor, to cash in. One woman hid in a bathroom while her husband went to get help from First Aid. She refused to come out until the baby was born because she wanted that mythical lifetime ticket. Once they convinced her there was not going to be any such pass, she relented and took an ambulance to a local medical center to give birth.
Three more babies were born at Disneyland since that historic July Fourth. On December 2, 1984, a woman went into labor while waiting for her husband and sons who were riding Space Mountain. By the time they finished, she had too—she delivered her little girl at Disneyland's First Aid center.
On March 30, 2002, another baby was born at the Main Entrance. The mother thought she was having false labor pains; the baby was not due for another month. But she was wrong, the pains were real. Paramedics and Disney nurses delivered the baby backstage in an office.
Most recently, a baby girl was born outside Disneyland's gate. On March 11, 2012, the mom went into labor at the Toy Story Parking Lot bus stop. Paramedics and Disney cast members helped with the birth.
It took almost a quarter of a century for that first baby to be born at Disneyland. Yet it is a wonder that there have not been many more over the past 65 years.