Relaxing, Romantic Disneyland Honeymoon
by Autumn Hilden
AllEars® Feature Writer
Feature Article
This article appeared in the April 12, 2016 Issue #864 of ALL EARS® (ISSN: 1533-0753)
Editor's Note: This story/information was accurate when it was published. Please be sure to confirm all current rates, information and other details before planning your trip.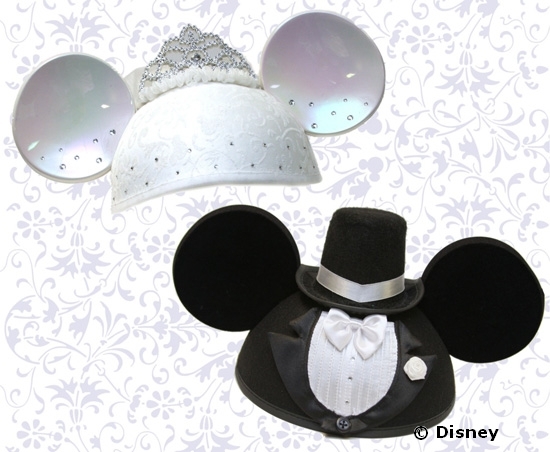 (EDITOR'S NOTE: The AllEars® Newsletter has written occasionally about weddings and honeymoons at Walt Disney World, but we realized that some people want to celebrate tying the knot at the Happiest Place on Earth! Herewith a look at honeymooning after your nuptials on the West Coast at the Disneyland Resort.)
Whether you're looking forward to your Disneyland honeymoon or just want to re-live your romantic newlywed days, planning a trip for the two of you takes both dreaming and doing. We're here to help! We've got general tips to get you started and make sure you have the best time possible, specific ideas for romantic things to do and atmospheric places to eat, and a few ways to create memorable surprises for your new bride or groom. Best wishes for the time of your lives!
TIPS FOR YOUR DISNEYLAND HONEYMOON
If you're going to begin your wedded bliss with a trip to the Mouse House, do it right. Here's how.
Register
The fine folks at Disney have made it easy for you to make your honeymoon wishes come true. They've created a honeymoon registry that lets couples request anything from credit toward a hotel stay to massages to a souvenir shopping spree. Wedding guests will enjoy the giving, too, because it's not just dumping cash into a generic "honeymoon" coffer. They can select where their gift goes, such as to a specific celebratory meal or to some drinks by the pool.
Where to Stay
While on honeymoon, you'll likely spend more time at your hotel than usual, so a posh crash pad is a must. Disney's Grand Californian Hotel & Spa is technically the flagship of the resort, but the Disneyland Hotel offers a better value that includes bigger and better-appointed rooms. It also boasts some beautiful grounds, perfect for a secluded picnic or stolen moment in the rose garden gazebo.
Wearables for the Newly Wedded
Straight off, if you're honeymooning at Disneyland, you've probably spent a fair number of years watching other people wearing bride and/or groom Mickey ears, awaiting your turn to do the same. Don't wait any longer! Head immediately to The Mad Hatter on Main Street, where you can get your long-awaited pairs and have them personalized. Or, if you don't mind the hats getting a little squished in your suitcases, order them online from the Disney Store ahead of time. As an in-park bonus, grab some free Newlywed buttons from any store on Main Street.
Pictures
If you've just gotten married, you're used to the paparazzi, so why not go in for a one-day pro photo package with Photopass to help capture the magic of your honeymoon? Selfies can only get you so far. For $39 you'll get all the Disney-made digital files of the two of you enjoying the parks, meeting characters, dining, and screaming your heads off in glee. And remember, each photographer takes multiple shots, so you'll get plenty of snaps for the price.
Waiting in Line
Just because you two are now one doesn't mean you have to love all the same things. If your sweetie wants to go on a ride you don't, it's no cause to split up. Wait together in line and then one of you can bug out when it comes time to load the ride vehicle. Cast members will direct you where to go.
Event Viewing and Dining
From time to time, Disneyland offers premium viewing and/or dinner/dessert packages to go with nighttime shows like World of Color. Check the Disneyland website to see if there any special opportunities while you'll be there. Your honeymoon is the perfect time to try a premium experience.
Hassle-free Package Delivery
When you're on your honeymoon, it's all about being fun and fancy free. That's why Disneyland offers package delivery. If you're staying in a hotel on property, your purchases can be sent directly to your hotel for later pickup. If you're staying elsewhere, they'll still send your packages to the front of the park to wait for you. Just stop by and grab them at the end of the day!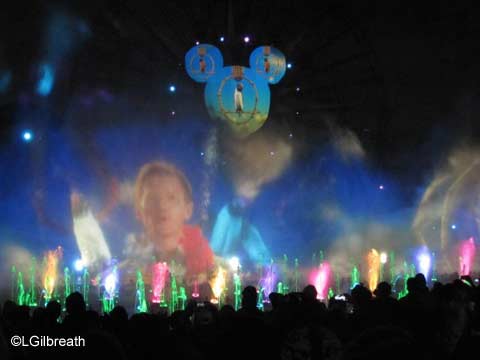 MEMORABLE SHARED MEALS
Disneyland has quite a few date-worthy restaurants and lounges, more than we can list here. These picks have rich food, low lighting, and grownups. Keep in mind that the quieter reservation times for you and your new spouse to dine are going to be later at night, when families have gone home.
At Disneyland
Blue Bayou — bayou theming and Cajun eats set inside Pirates of the Caribbean
Rancho del Zocalo — upscale-casual Mexican goodies with a beautiful, lantern-lit dining room
At Disney California Adventure
Carthay Circle — five-star food and service in a gorgeous setting
Carthay Circle Lounge — plush, old-school atmosphere and inventive cocktails
Cove Bar — bayside seating and chocolate strawberries
At the Hotels and Downtown Disney
Catal — steak and outdoor balcony seating
Afternoon Tea at Steakhouse 55 — delicate and delicious with options to add heartier fare
Trader Sam's — tiki torches, live ukulele, and flaming drinks
Breakfast at Steakhouse 55 — thick tablecloths, mimosas, and lower prices than dinner
RESORT RELAXATION
Remember, you're on vacation after the most exciting (and stressful) day of your life. Take it easy while you're on your Disneyland honeymoon. Here are a few ideas for ways to enjoy your honeymoon without ending up exhausted and cranky.
Get drinks by the pool. Nothing says chill time like a padded deck chair and someone handing you a frozen cocktail to sip on while you bask, and Disney has a very nice menu of specialty drinks to choose from. Be aware that resort pools host summertime pool parties with loud music, games, and lots of kids. If you want to avoid the mayhem, check the times with the front desk (the party travels from hotel to hotel between 1pm and 5pm, so you should still be able to get a good sunbathe in without too much disruption).
Book some spa time. Mandara Spa at the Grand Californian offers couples massages and a couples retreat ritual. You don't need to be a guest of the hotel to enjoy the spa, so slip into one of the cozy robes and make some memories!
Go dancing. On select Saturdays (check the park calendar for details), swing bands play at Disneyland's Royal Theatre, and Downtown Disney's ESPN Zone Stage hosts an eclectic mix of bands throughout the week. Both locations are open to dancers of all levels. It'll be a good chance to show off the skills you learned for your wedding dance — or to just have some goofy fun.
Indulge in some wine tasting. DCA offers three tasting locations in the Wine Valley Area. Mendocino Terrace and Sonoma Terrace are more casual, and Alfresco Terrace offers a larger menu of accompaniments, plus elevated park views.
Sign up for a guided tour. You're celebrating, right? Maybe it's time to try a little something new. Guided tours around the park offer a special experience and a fresh perspective for seasoned Disney vacationers or a great introduction for newbies.
Sit for a portrait. For a fun keepsake of your trip, get a caricature drawn in New Orleans Square or a silhouette cut at the Portrait Studio on Main Street.
Get inspired by art. Disneyland Resort offers two galleries for guests: the Disney Gallery on Main Street and Wonderground in Downtown Disney. Each has a rotating, curated collection of art to view and purchase; the Disney Gallery focuses on historical offerings, like original concept art of the parks, and Wonderground is a haven for pop art and fan art enthusiasts.
Play. Visit the Boardwalk Games in DCA's Paradise Pier area for the chance to impress your sweetheart and win him or her a prize. Classic carnival games are made better by the lack of barkers and pressure to play. Just have fun!
Ride the Red Line. DCA's Red Car Trolley brings you on a relaxing ride through Buena Vista Street and Hollywood Land. A night ride is especially atmospheric.
Say hi to other honeymooners. There are two sets of permanent newlyweds at Disneyland Resort. Visit Ariel and Eric on the day of their nuptials at Ariel's Undersea Adventure. You'll find the other, not-so-happy couple in the attic of the Haunted Mansion.
ROMANTIC HONEYMOON SURPRISES
Before you depart for your fantasy getaway, put in a call to Disney Floral and Gifts. Select the Romance Package, "From Mickey and Minnie with Love," and you'll have a romantic surprise waiting for you when you arrive. The gift includes two personalized robes to keep, two LED votive candles in candleholders, three full-sized H2O bath items, rose petals sprinkled throughout your room and on your bed, and three chocolate-covered strawberries to enjoy. The $265 cost is just a few dollars more than you'd pay for these items separately, if purchased at Disneyland, so the value for the romantic honeymoon surprise is pretty good.
Resorts at Disneyland offer room service. Why not start your honeymoon by sleeping in late and ordering breakfast in bed? You can fill out the order card on the sly and surprise your sweetheart the next morning… or afternoon.
As a special finale to your trip, pre-order a celebration cake to be delivered to the table-service restaurant of your choice. Choose your cake's flavor, filling, and frosting, and put any message on it you like. Just make sure to order it for a late dinner or a meal at your hotel so you don't end up having to carry the leftovers around; the 6-inch treat will yield eight servings.
Congratulations!
= = = = = = = = = = = = =
RELATED LINKS
= = = = = = = = = = = = =
AllEars® Issue #812: For Whom the Bells Toll: Weddings at WDW
A Disney Wedding with Hidden Mickeys
-=-=-=-=-=-=-=-=-=-=-
Autumn Hilden is a Los Angeles-based writer and editor. She has worked for Disney Publishing Worldwide and The Jim Henson Company and is currently writing books for young adults. Autumn grew up taking family photos in front of the waterfall pool at the Polynesian Village Resort and selecting "desert" for the final flight on Horizons. She now embraces Disneyland as her happiest place on Earth. You can follow her on Twitter here.
-o-o-o-o-o-o-o-o-o-o-o-
Editor's Note: This story/information was accurate when it was published. Please be sure to confirm all current rates, information and other details before planning your trip.