Recapturing the Vacation Kingdom
by Autumn Hilden
AllEars® Feature Writer
Feature Article
This article appeared in the June 21, 2016 Issue #874 of ALL EARS® (ISSN: 1533-0753)
Editor's Note: This story/information was accurate when it was published. Please be sure to confirm all current rates, information and other details before planning your trip.
If you're a longtime fan of Disney theme parks, you appreciate that Walt's dedication of Disneyland included the sentiment that inside its gates "age can re-live fond memories of the past." When he spoke those words, "the past" meant the turn of the 19th Century into the 20th. Today, with so many changes in all the Disney parks — but especially at Walt Disney World — getting pleasantly lost in another time and place means something totally different for Disney fans: the 1970s and '80s.
Disney World's early years are the ones that spawned not only lifelong love and loyalty from fans but also endless reminiscences. They are the genesis of that terrible but beautiful Disney ache.
So get out your rose-colored bifocals. We're creating an itinerary that recaptures the Vacation Kingdom of old. But first…
A Few Guiding Principles
In 1980, the resort's marketing team produced "A Dream Called Walt Disney World," a VHS souvenir tape with a charming score and classic footage of the Disney vacation experience that was recycled for years after in subsequent films. In the movie, the company presented their vision of Walt Disney World, including the desire for guests to experience "the feeling that this is the way the world should be." They thought that a vacation on Disney property should be a "reminder of a time when anything was possible" and should give people the "chance to dream again."
All of these goals point to a vacation that is marked by time, space, and freedom — quite the opposite of what many of us have come to expect from a trip to WDW today, with its pre-selected FastPasses, 180 days-ahead dining reservations, extra magic hours, wait time apps, and Starbucks locations. But what if, on our quest to feel what we used to feel at Disney World, we also tried to think of it how we used to think of it — how its creators thought of it in the beginning: not as a thing to be conquered but to be inspired by.
Recapturing the vacation kingdom is first and foremost a shift in point of view. Consider letting go of the trip checklist and instead look for your vacation dollars to buy you experience, memories, relaxation, fun, and the magical feeling you remember from WDW's younger days. Embrace those early visions of Disney World. Getting around is half the fun. Adventure is a box of popcorn. Take in the quiet moments.
If you still feel pressured to conquer your Disney vacation, think of it this way: the total Walt Disney World experience includes adventures far beyond the parks. "A Dream Called Walt Disney World" suggested that with all there was to do, guests could travel "a few days, a week, or longer!" And that was when the only park was Magic Kingdom! So what exactly do you do, if not maximize every moment of exhausting 18-hour days?
Parks as Novelty
Remember, this trip is a special adventure, and you can always return to your every-last-drop approach on your next visit (because if you're reading an article like this, you know there will be a next visit). So how do you recapture the vacation experience you knew and loved? A few ways. Narrow your focus, concentrate on classics, and be choosy.
It's cool to see and do a lot, but what about settling into a back-to-the-beginning groove as you tour the parks? Origin stories are always the best part of a saga anyway. Keep it loose and nostalgic by spreading your park time over just the Magic Kingdom and Epcot, and you'll be remembering the magic in no time.
Magic Kingdom
Things to Do: In the MK, visit attractions that have been there since the beginning or near the beginning with few changes. Big Thunder Mountain Railroad and Space Mountain fit the bill nicely for thrills; Jungle Cruise, it's a small world, and TTA PeopleMover (always the WEDWay in my heart) work well for relaxation. On the latter, appreciate the steadfast nature of the ride vehicles and the ride track. If you're looking for a classic show, check out Country Bear Jamboree, the Hall of Presidents, or Carousel of Progress, where absolutely nothing takes me back like the sparkling curtain at the beginning of the presentation or the rumbling turn of the theater between acts. Finally, if you're looking for some original(ish) adventures, try the Shootin' Arcade, Swiss Family Treehouse, or Tom Sawyer Island. May your memories of lemonade at Aunt Polly's rest in peace.
Where to Eat: If you want to re-create some past mealtime pleasures, dine at Magic Kingdom's more established eateries. The hot dog menu at Casey's Corner is reliable. Tomorrowland Terrace, when it's open, is always going to have approximately the same vibe as ever, even if the menu changes. Also try Columbia Harbour House, Pecos Bill's, or Pinocchio Village Haus. Though the culinary selections have been upgraded, each of these restaurants retains a general atmosphere similar to how it has been for decades. For table service flashbacks, head to Cinderella's Royal Table, the Crystal Palace, the Diamond Horseshoe (minus that glorious show), or Tony's Town Square.
Entertainment and Shopping: Before you even enter the park, take a moment to marvel at how little the Newsstand has changed in 45 years. The same no-frills design and totally basic, grab-and-go souvenirs have characterized that location forever. Instead of counting the shop as a throwaway, see it instead as a testament to the early years of Disney World. Then, inside the gates, hit the Emporium and the Chapeau for some classic shopping, and round out your purchasing parade with specialty items from Liberty Square's Parasol Cart and Adventureland's Plaza del Sol Caribe Bazaar. You probably have old photos taken at those very same locations. Before you leave MK, have a listen to the Dapper Dans and the Casey's Corner pianist. Old melodies always stay the same. And speaking of old melodies, how about that "Baroque Hoedown" we know and love? Hear it again during the Main Street Electrical Parade, back and wonderful as ever.
Epcot (EPCOT Center)
Things to Do: For maximum memories, take the monorail into Epcot. The grand circle tour of the park before docking at the station is a time-honored treat, with its tour book-style narration, treetop views, and optimistic approach into what now feels like the retro future. Once you're on the ground, beeline toward Living with the Land for the best in vintage Future World attractions. The dewy rainforest and dry desert heat set up a perfect sensory experience that will transport you back to your favorite times at Epcot, and the greenhouses never fail to feel like old times. In World Showcase, visit France's Impressions de France for a truly beautiful look at the timeless elegance of liberty, equality and brotherhood. Then settle in for the American Adventure.
For a sense of the design and architecture that made you fall in love with Epcot, look to the park's open spaces. The fountains outside of Imagination will bring back happy memories, and the many reflecting pools and flowered knolls around Future World still retain their 1980s flavor. You'll find one of the few remaining examples of the park's original blue and purple color scheme inside the hallways of Innoventions West, now home to the D Zone. If you look carefully, you may also see some wall carpet.
Where to Eat: With so many of Epcot's restaurants having made changes for the better in recent years, it's a bit tough to find dining that feels like you remember. Your best bets are the Electric Umbrella (for its views, neon lights, and French fry smell), Garden Grill (for its old-school, rotating splendor), and the Biergarten and San Angel Inn (both for their generally untouched atmosphere).
Entertainment and Shopping: Voices of Liberty have been sounding out at the American Adventure for as long as time, so if you're looking for reminders of your early visits to Epcot, stop in for a listen. While you're in World Showcase, a lot of your shopping choices in the pavilions will bring warm fuzzies to your heart, but the Morocco markets are especially appealing in their adherence to their traditional setup. Take your time there. Future World offers Camera Center, Gateway Gifts, and Gift Stop for classic Epcot mojo. Each of these three shops maintains the typical early Epcot decor. Finally, Port of Entry has aged nicely over the years. Stop there to shop like it's 1985.
Where to Stay
Remember all the time you spent at your resort back in the day? With only one or two parks, the shopping village, Discovery Island, and River Country to fill your time, it was natural to hang out at your home base. To walk. To swim. To take family pictures. It's time to bring back those loving feelings in some vintage WDW lodgings. The original three – the Contemporary, Polynesian Village, and Fort Wilderness campground – are excellent choices. Although these digs have seen lots of changes throughout the last 45 years, there are pockets that still feel like your memories. Take the time to cultivate those feelings by touring your resort accordingly.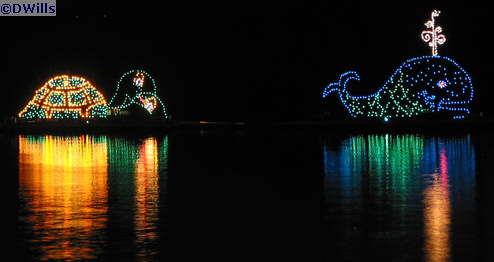 Contemporary Resort: Aside from a few rounds of carpet replacement and experiments with traffic flow, the monorail boarding and disembarking experience at the Contemporary is largely unchanged since the first time you pulled into the Grand Canyon Concourse as a visitor, whenever that was. It's one of my favorite places to remember the magic. Take some time to appreciate the super skinny escalator and the low ceilings at its base. Revel in those globe streetlights that line the walkway to and from the trains.
On the main floor of the concourse, make stops at Bayview Gifts (BVG) and Fantasia Market. The latter, though now closed off from the arcade area, still exudes the old charm. Its lighting, low ceilings, and stock of booze, food, and magazines have stayed pretty close to how they've always been.
Outside at the Contemporary, the view from the roof of the (now) California Grill should revive your favorite '70s and '80s memories. You can also enjoy the Electrical Water Pageant, another wonderful mainstay at the resort. If you really want authenticity, bring headphones and play the previous version of the soundtrack while you watch. A quick Google search will steer you in the right direction for track listings.
Polynesian Village: Over at the Polynesian, the paths to the Transportation and Ticket Center, Luau Cove, and (to a certain degree) among the longhouses are especially reminiscent of the good ol' days. Walk them at night. Nothing says the Polynesian like those gas tiki torches, moonlight, and island music wafting from the nearby bushes.
Inside the Great Ceremonial House, make the Moana Mercantile your shopping stop. Souvenir destinations at the Polynesian have ebbed and flowed like tropical tides over the years — I particularly mourn the loss of News from Civilization and all its at least semi-authentic Hawaiian goodies — but the Merc will serve some of that vintage island vibe. Like with the Fantasia Market at the Contemporary, the sundries portion of the store is especially old-school. Aloha!
Fort Wilderness: There's almost no end to way-back-when fun waiting for you to re-live at Fort Wilderness. Traditions like renting golf carts, chasing peacocks, and visiting the horse ranch are alive and well on the far side of Bay Lake. You can even breathe in the same decades-old smells (a good thing) at the Meadow Trading Post. Play some checkers for old time's sake. Find that rogue lawn mower, still stuck in that same tree. And cap off your visit with the one and only Hoop-Dee-Doo Musical Review!
Makin' Memories
Everyone has unique memories at Disney World, and not all of them take place in the distant past. In fact, Walt's Disneyland dedication went on to speak about "savor[ing] the challenge and promise of the future." And who doesn't love to make new memories? The key is to take the time to re-connect with what you've always loved most about your Disney vacations. It's still there for you if you're willing to find it.
= = = = = = = = = = = = =
RELATED LINKS
= = = = = = = = = = = = =
For more Walt Disney World nostalgia, take a look at these WDW Chronicles – Year One retrospectives by Disney Historian Jim Korkis:
The Dedication of Walt Disney World
Magic Kingdom's Original Main Street
-=-=-=-=-=-=-=-=-=-=-
ABOUT THE AUTHOR:
Autumn Hilden is a Los Angeles-based writer and editor. She has worked for Disney Publishing Worldwide and The Jim Henson Company and is currently writing books for young adults. Autumn grew up taking family photos in front of the waterfall pool at the Polynesian Village Resort and selecting "desert" for the final flight on Horizons. She now embraces Disneyland as her happiest place on Earth. You can follow her on Twitter here.
-o-o-o-o-o-o-o-o-o-o-o-
Editor's Note: This story/information was accurate when it was published. Please be sure to confirm all current rates, information and other details before planning your trip.