Hidden Mickey Guy Steve Barrett's Field Guides to Finding Hidden Images at Disney
Hidden Mickey Guy Steve Barrett is a doctor and Disney nut whose favorite Walt Disney World memory is strolling through the Magic Kingdom with his young son on his shoulders. Not surprisingly, his favorite spot in the World is anywhere there's a Hidden Mickey.
Barrett has spent years researching and searching for Hidden Mickeys and other images at Walt Disney World, Disneyland and even on the Disney Cruise Line and has compiled his findings in a series of pocket-sized "field guides."
There's Hidden Mickeys: A Field Guide to Walt Disney World's Best-Kept Secrets…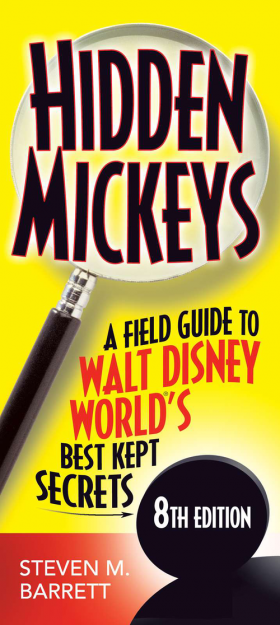 … Disneyland's Hidden MIckeys…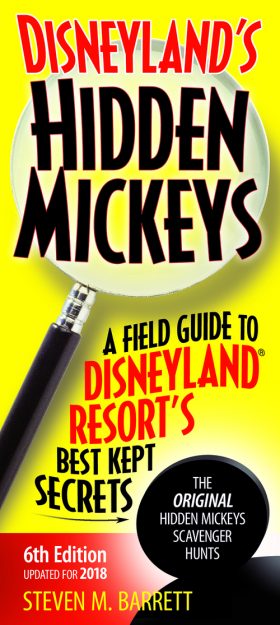 … and Hidden Mickey's Go To Sea, which covers all the Disney Cruise Line ships!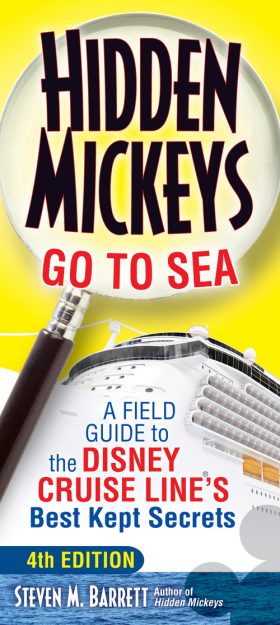 You can order these guides through Amazon at the links below!
What is a Hidden Mickey?
A Hidden Mickey is an image of Mickey Mouse worked into the design of a Disney attraction or some other Disney structure. Originally, a Hidden Mickey was the familiar shape of Mickey's head and ears made from one large circle with two smaller circles on top. (See the Maharajah's earring in the photo of the mural on the Animal Kingdom's Maharajah Jungle Trek.)
These days, however, Hidden Mickeys can take many forms. Other characters are hidden as well. You'll find Hidden Minnies, Donald Ducks, Goofys, Plutos, Baloos, Winnie the Poohs, and others. The Imagineers and Cast Members have loads of fun placing Hidden Mickeys and other characters for us to find. Disney doesn't keep an updated list of Hidden Mickeys, so it's up to us to find and describe them.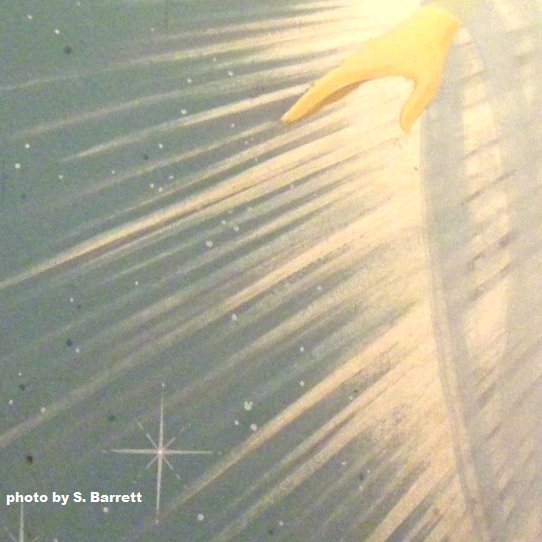 Barrett suggests that all visitors take some time to chat with cast members, especially when looking for Hidden Mickeys, as they can enrich your Disney experience and make it even more magical.
Be sure to check out Steve's monthly Hidden Mickey Alert in the AllEars newsletter, and his Hidden Mickey videos on AllEars TV!