It's Monday! Let's waste no time and talk about those Amazon sales!
Since you're always on the lookout for the latest Disney deals on all the essentials and other must-haves, we figured we'd show you some of those essentials we ALWAYS have with us, so let's jump right in!
DISCLOSURE: This post may contain affiliate links, which means when you click a link and make a purchase, we receive a commission.
Now let's get right to it!
First, check out this LEGO Disney and Pixar 'Up' House.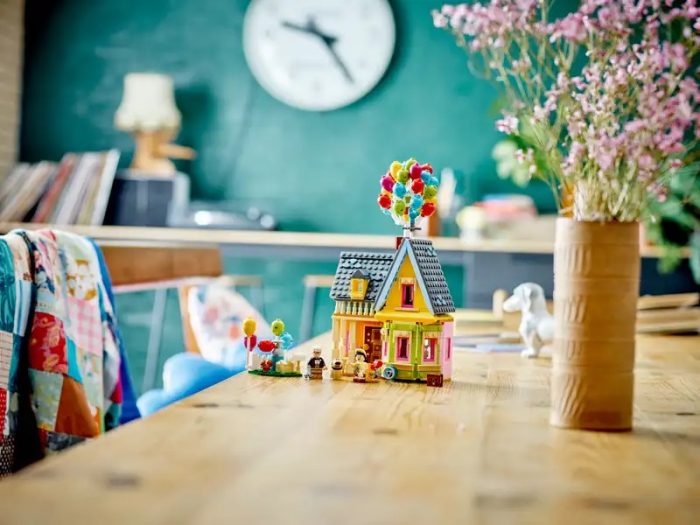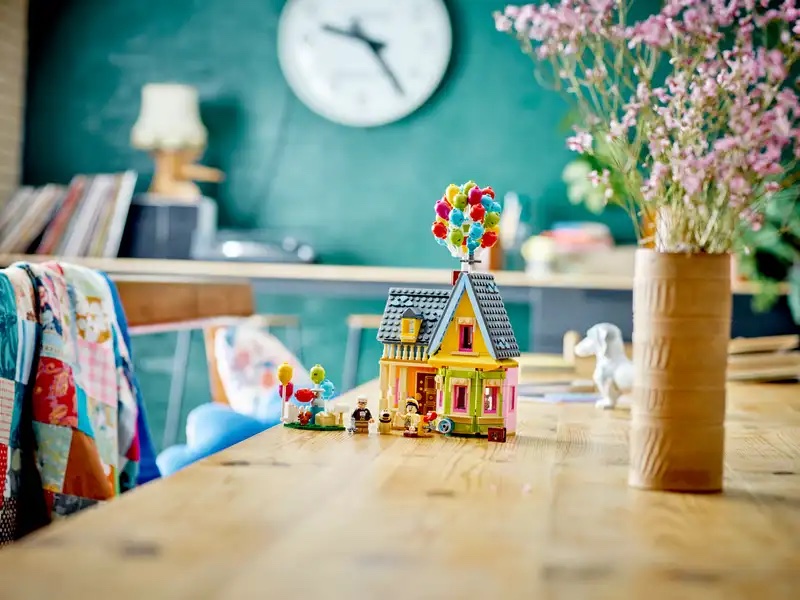 Disney and Pixar fans will have a blast with this LEGO set of the iconic "Up" house. And who knows? Maybe you're thinking of this as a Christmas present for the kids?!
Want to start your mornings with some Disney love? These Disney100 Mickey Mouse 3D Espresso Cups are a great option for that.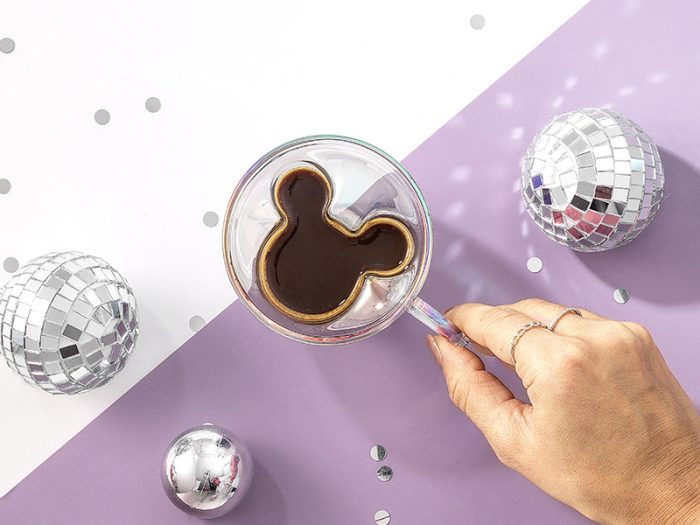 What better way to brighten up your morning espresso than with Mickey Mouse in 3D?
Maybe you've been on the lookout for a new piece of Disney decor, so you might want to check out these Disney Castle Theme Wall Hooks.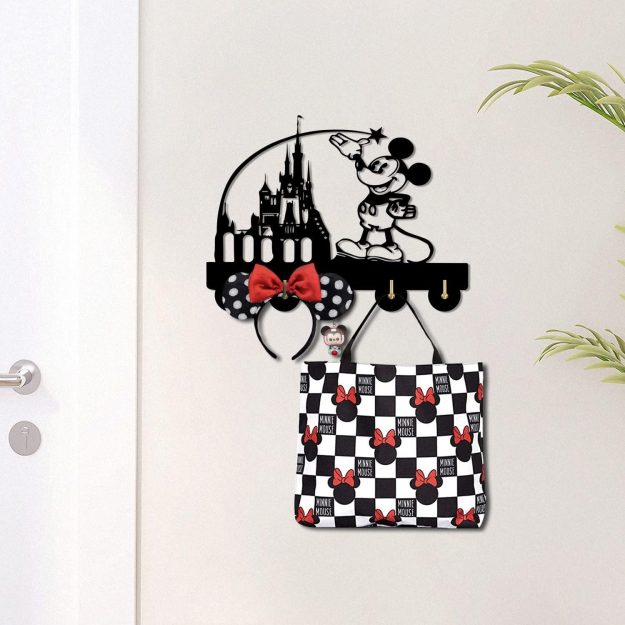 This has five metal hooks which is perfect for hanging your keys, coats, sling bags, or cloth bags. And it's got Cinderella's Castle and Mickey Mouse on it!
What if you've been looking for that perfect Holiday T-shirt? Look no further than the Mickey Mouse Tangled Holiday T-Shirt.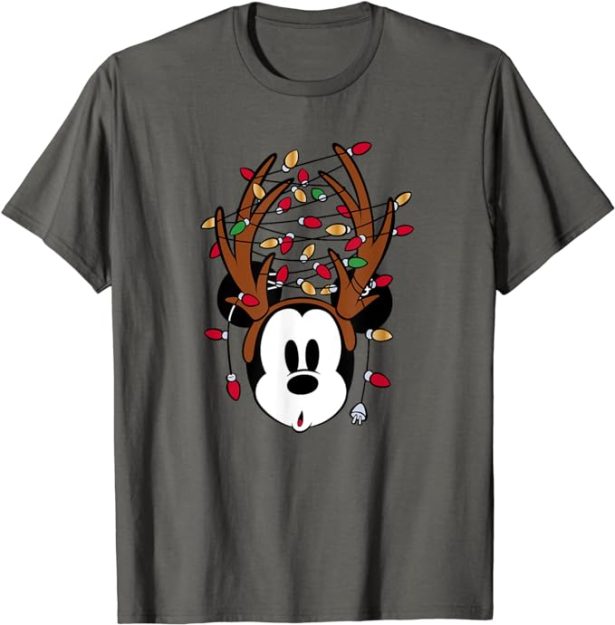 What could be better than the combo of Mickey and Christmas on your t-shirt?
Not sure what shoes you should wear on your upcoming trip to the parks? Check out these Unisex Ralen Clogs.
This one is for all you Mouseketeers and Disney aficionados. We're talking about Disney100 The Magical World of Disney Trivia!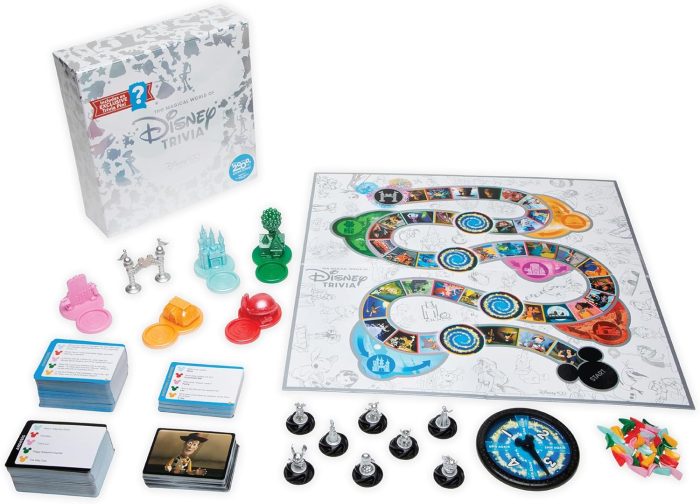 I know we said it's for those superfans, but it's also for the casual Disney viewers too with questions covering a wide range of Disney and Pixar stories.
Moving right along. If you need a new backpack, check out this Loungefly Disney The Fab 5 Mini Backpack.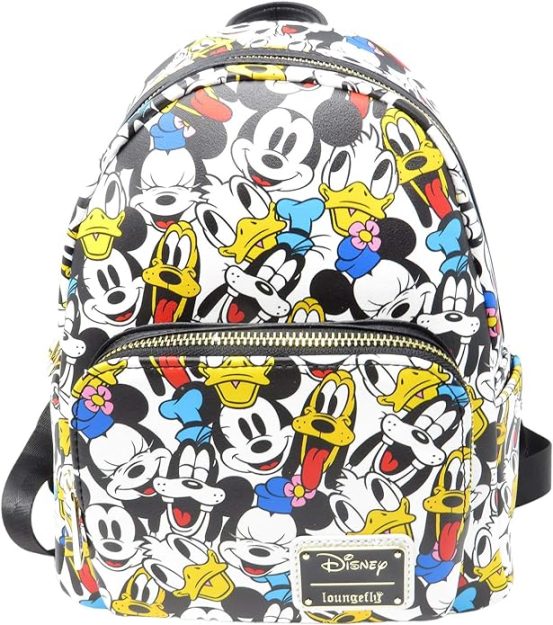 This backpack is definitely for those fans of the OG Fab 5 Disney characters  Mickey Mouse, Minnie Mouse, Donald Duck, Goofy, and Pluto! It could even do double duty as a backpack to carry your essentials if you're heading to a certain Christmas party at Magic Kingdom!
Now if you need new luggage, we have a Minnie Mouse Red Bow 2-piece Luggage Set American Tourister!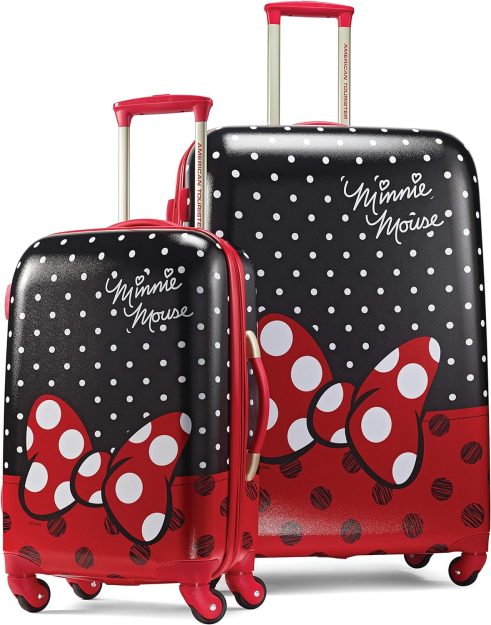 This set has the iconic Minnie Mouse red bow and it includes the larger carry-on luggage size and an under-seater bag too, with handles for easy gripping and lifting.
For those Monsters Inc. fans in your life, you might want to check out this Squishmallows Sulley Plush.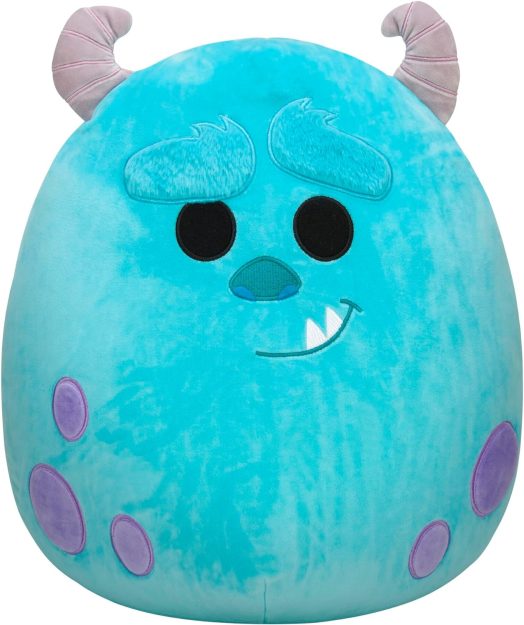 Your kiddos can snuggle with this Sulley plush during long car rides, sleepovers, and nap time.
Don't miss out on even more magic by clicking the link below to see other deals we've discovered on Amazon. Stay tuned for the latest and greatest recommendations and more Disney news!
Will you be checking out any of these deals? Let us know in the comments!