Loungeflys are the perfect theme park bags — that's why we constantly bring them to Disney World!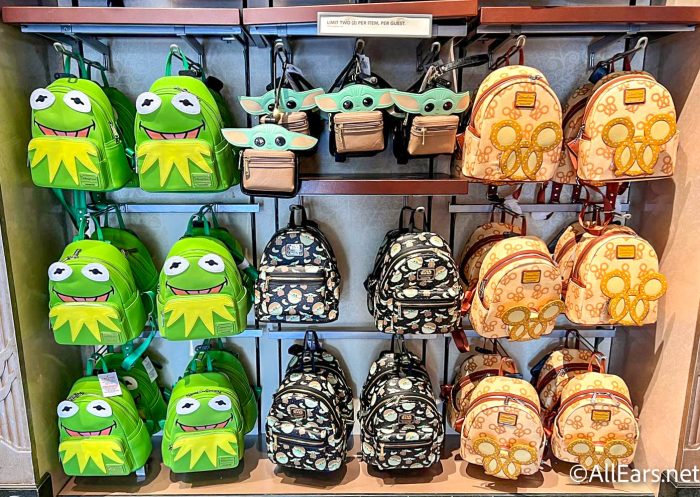 We've seen countless designs inspired by some of our favorite characters, movies, rides, and parks, so there really is something for everyone. We won't lie, these bags can get expensive. That's why we wanted to share these eight Loungeflys that are under $60 on Amazon!
DISCLOSURE: This post may contain affiliate links, which means when you click a link and make a purchase, we receive a commission.
Amazon Prime can save you some money on shipping for these Loungeflys. Not a Prime member? Don't worry — you can start a free trial by clicking on the button below!

"You can fly! You can fly! You can fly!" is what you'll be saying to yourself when you're wearing this Peter Pan Loungefly Backpack!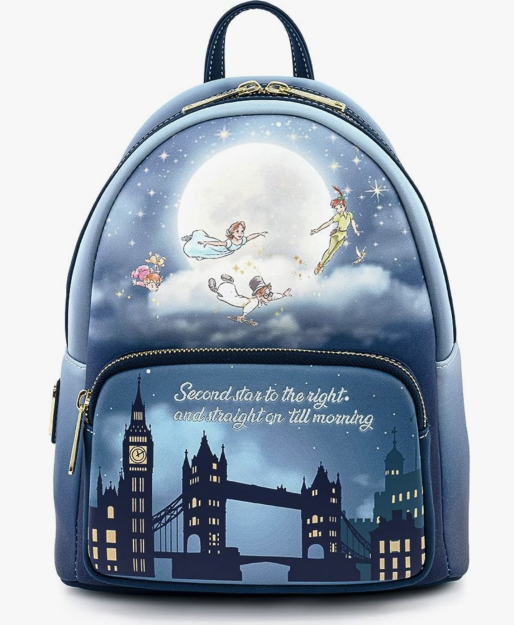 This stunning backpack has Peter Pan, Tinker Bell, John, Wendy, and Michael flying through the sky above London. It also says "Second star to the right and straight on till morning." How cute!
Disney villains fans — this one is for you! This eerie Sleeping Beauty Maleficant Loungefly is something we could see many parkgoers wearing the parks this spooky season.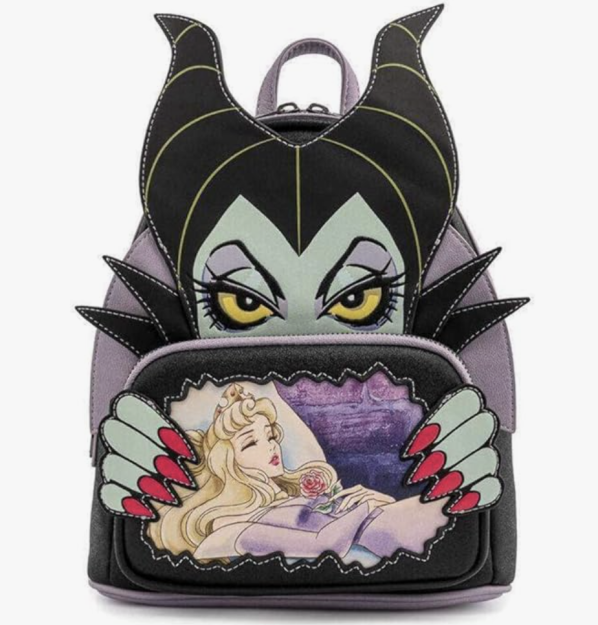 Maleficent is looking over Aurora sleeping, and it looks like they pulled this straight from the movie!
Samantha?! We couldn't help ourselves from making an Olaf joke because he is a big part of this Frozen Ice Palace Loungefly Backpack!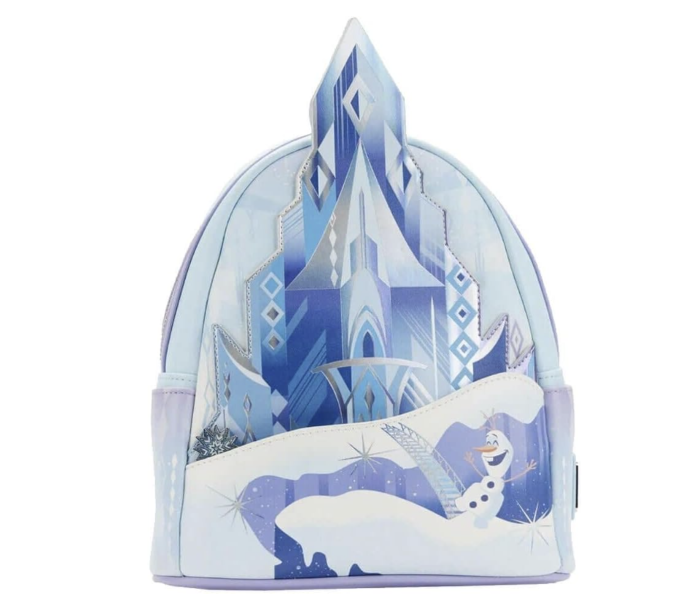 Along with Olaf, of course, the main star of this bag is Elsa's iconic ice palace she builds with her magical powers. We bet she'd love to see this if you saw Elsa at her meet and greet spot in EPCOT!
Speaking of the Disney movies, this Cinderella Scene Loungefly is covered in scenes from the iconic princess film!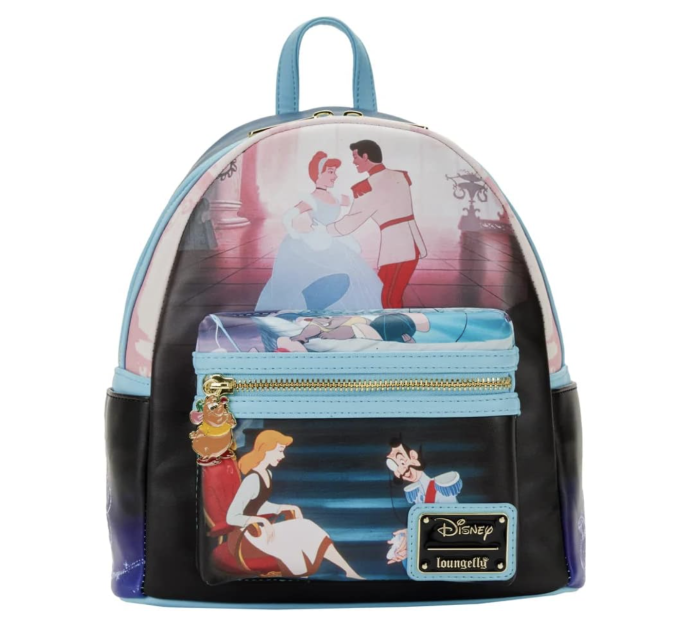 You can see Cinderella dancing at the ball with Prince Charming and her trying on the glass slipper. Do you spot the zipper? Yep, that's Gus!
An underrated movie that some Disney adults adore is Hercules, so what's not to like about this Muses Loungefly Backpack?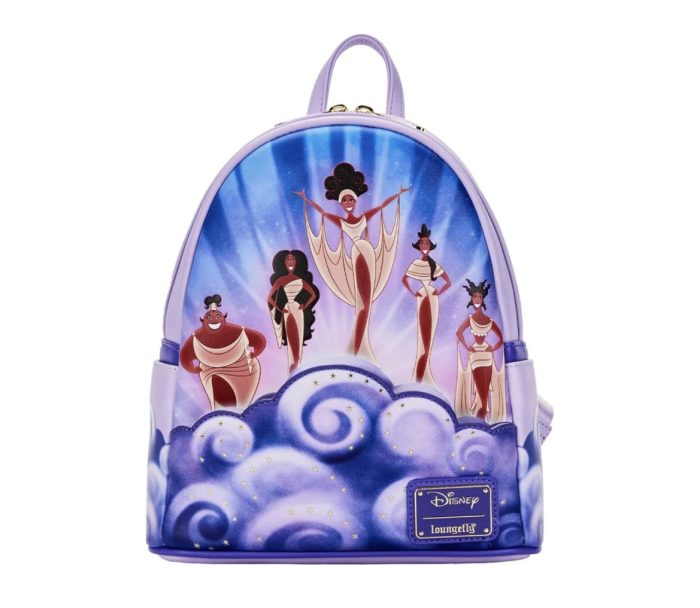 In the clouds near Mount Olympus, the Muses star on this Loungefly bag. The purple and blue could make this bag the perfect final piece to a Hercules Disneybound!
It's hard to believe it, but Christmastime is just around the corner. Get a head start on holiday shopping with this Disney Christmas Tree Loungefly Bag!
This is a uniquely shaped bag as it looks like a Christmas tree covered in character-inspired ornaments. If you look closely, you'll also spot Chip and Dale in there!
Did you know Loungefly makes other souvenirs like Minnie ears?! Well now you do! Check out these Minnie Mouse Balloon Ears.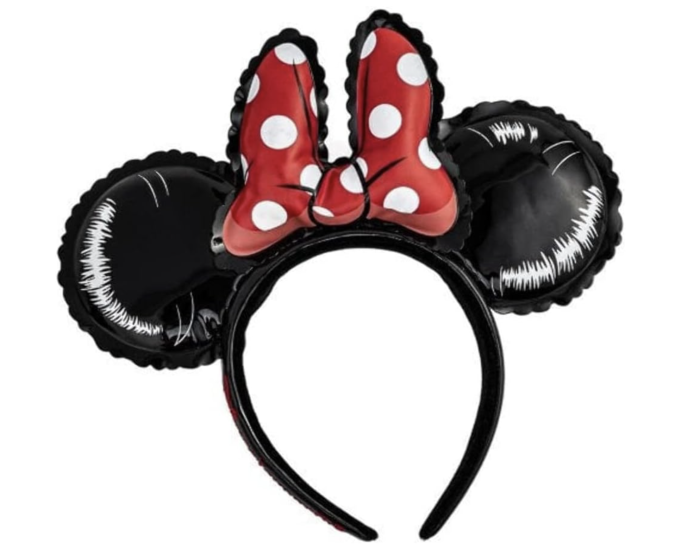 These are a fun way to change it up from a pair of classic Minnie ears. We can see it now — a photoshoot of you with these ears holding a Mickey ballooon on Main Street, U.S.A.!
We had to highlight another pair of ears once we saw these Mouseketeers Loungefly Ears!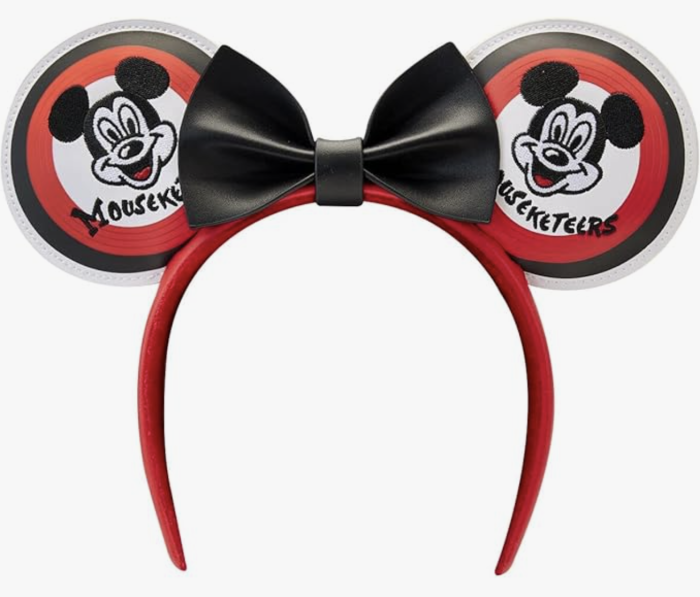 This red ear headband is accompanied by a black bow in the middle and Mickey on either ear with "Mouseketeers". We love this pair of ears and it's not something you see every day!
These deals won't last long, so snag them while you can! Keep following AllEars for more Disney deals and in the meantime, shop our Amazon storefront below.