The 2023 EPCOT Food and Wine Festival is officially underway, and with that comes great responsibility on our part.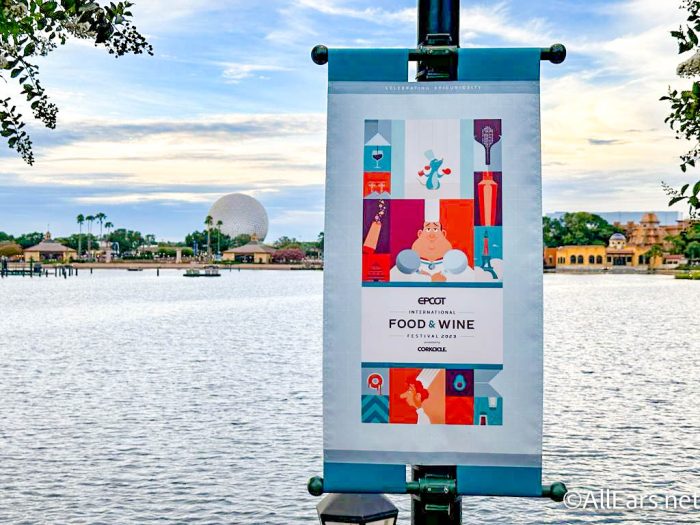 Many of you are hoping to show up to EPCOT in your stretchiest pants to try ALL of the yummiest food. If that sounds like your ideal park day this fall, make sure to check out our MASSIVE review of all the Food and Wine booths so that you know which visits you should prioritize. However, we know that many of you also love to show up to the parks and EPCOT festivals ready to eat while also dressed to impress — and ready to pose for your next instagram photo. If that sounds like you, then let this post serve as your guide. 😉
This post will highlight 15 outfits, six T-shirts, and seven different accessories that will have you decked out head to toe for this year's Food and Wine Festival. Let's get dressed and get ready to EAT!
Colette Tatou Outfit
This outfit is inspired by Colette from Ratatouille! There are several ways you can make this outfit work, but the most important thing to note is that this outfit is going to mix a bit of edgy style with Parisian chic. Start off with gingham pants, a skirt, or shorts, and pair it with a white form-fitting top or body suit. Next, add all the black accessories — boots, sneakers, a beret, and even some Paris or cooking-themed earrings!
For a park backpack, we love this Ratatouille Loungefly bag!
It features Remy and his friends as well as some food.
Remy Park Outfit
This one is for the fellas, but could easily be tweaked for the ladies out there. Start off with some black skinny jeans and pair them with a black Ratatouille shirt. Next, add a plaid flannel over top, and pair the outfit with some sneakers and a hat. You're good to go!
Remy-Inspired DisneyBound Outfit
This outfit is adorable. Start off with some gray overalls or a jumpsuit, and pair it with a pink tank top, shoes, and Minnie Ears! We love these gold earrings that look like cheese as well as this Remy bag.
Pizza is for Lovers Outfit
Up for a matching outfit with your sweetheart? This could be the one! Dress your guy up in red shorts, and your lady in a red skirt — we love this tiered tulle skirt. Next, add some pizza-themed Disney tees like the ones above. We love the classic look of adding only black and white accessories.
Locally Grown Outfit
This one could be great for those visits closer to Halloween! Start with a red skirt and pair it with this 'Eat Local' poison apple shirt. Next, add some black sandals or sneakers and some other Snow White-themed accessories! Bonus points if you keep it evil.
For this outfit, we think this Red Apple Beret would look great with it!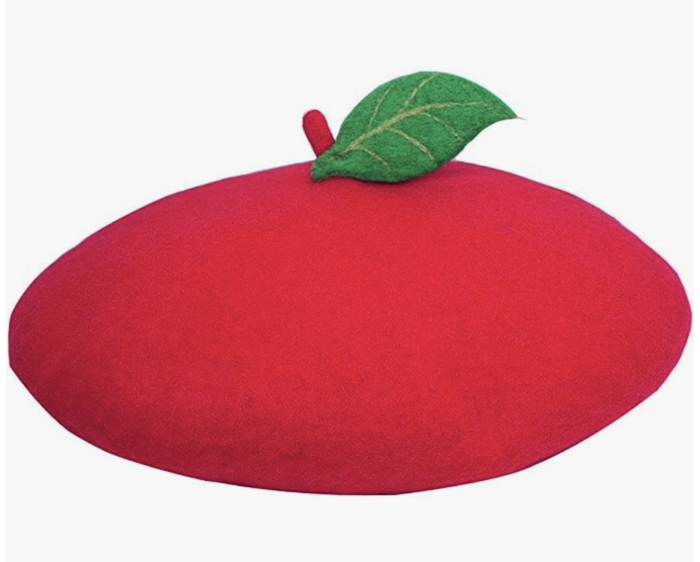 We also feel that it would elevate the look a bit more.
Snow White the Foodie Outfit
This is another great option for the dudes. Start with some comfy running shorts or lounge shorts, and pair them with this 'Here for the Food' Snow White tee! We added lots of black Snow White-themed accessories as well as some black sneakers to complete this look.
Screamin' for Ice Cream Outfit
This one is for those of you who can't resist a good sweet treat! Start with some pleated shorts to elevate the look. Next, add a Disney ice cream (or any snack!) shirt and pair it with pink Minnie ears and shoes. Next, accessorize even further with ice cream or snack-inspired jewelry and park bags.
We love these Mickey Snack earrings with this outfit!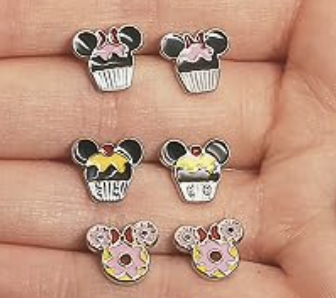 It comes with a set of three.
Foodie Mickey Park Outfit
This is a great option for the guys just seeking comfort! Pair black running shorts with this red 'Here for the Food' Mickey shirt, and accessorize with black sneakers, a park bag, or even a wallet.
You could also pair this outfit for this I Came Here for the Snacks Shirt!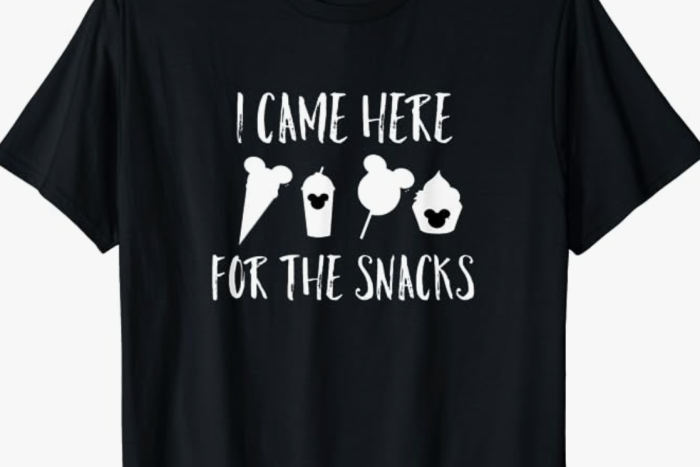 It could be great for an all-black look.
Here for the Food and Wine Outfit
You can pair this yellow 'Here for Food and Wine' shirt with some colorful shorts, and then accessorize with some everyday sneakers, sunnies, and your favorite park bag.
Another shirt that we think would work well with this outfit is this Finding Vino tee.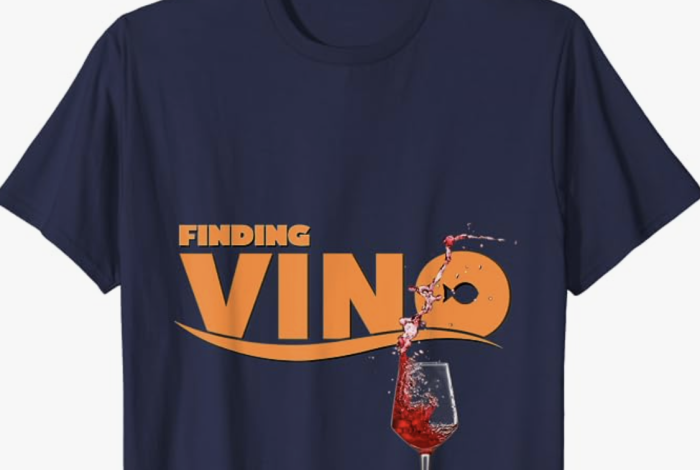 It looks like the Finding Nemo logo and could be great for those of you who like to dress with a sense of humor.
Farmer Mickey Outfit
For the Farmer Mickey outfit, we love this tee paired with some colorful shorts. Add some black accessories and maybe a Disney-themed cap to complete the outfit!
Wine Mom Outfit
This is a great option for those of you who are hoping to stay extra comfy! Pair this gray lounge set with some comfy sandals, like these pink Chacos. Next, add a pink fanny pack and your favorite pair of ears.
These Wine Earrings could also be a great accessory for this outfit!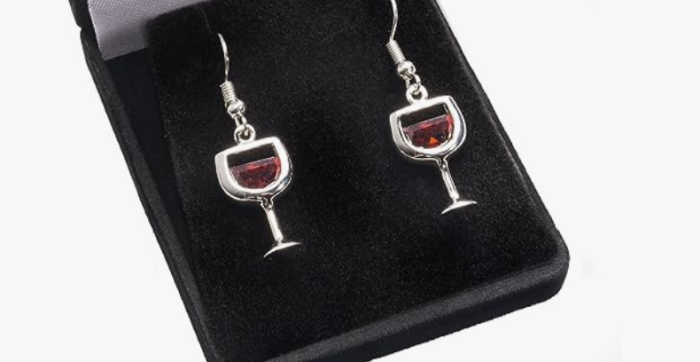 They'd be easy to match with other silver jewelry.
Foodie & Wine Outfit
For this outfit, start with some comfy shortalls, and pair it with a form-fitting tank top or body suit. Add all of your favorite colorful Disney accessories and your comfiest sandals, and you're ready to take on the booths AND Instagram.
EPCOT Festival
This is for those of you who are hoping to get a little bit more dressed up! Start with a white dress and add white socks, sneakers, and your favorite gold or silver jewelry. Next, add some Food and Wine ears and your favorite bag, and you're golden.
EPCOT Summer Outfit
Similar to the Wine Mom outfit, this could be another great option! We love this peach lounge set paired with colorful, pastel Disney accessories. Doesn't Quincy look so cute?
At EPCOT festivals, we always recommend bringing trays so that you don't have to worry about finding a table.
There's this Pink Tray option…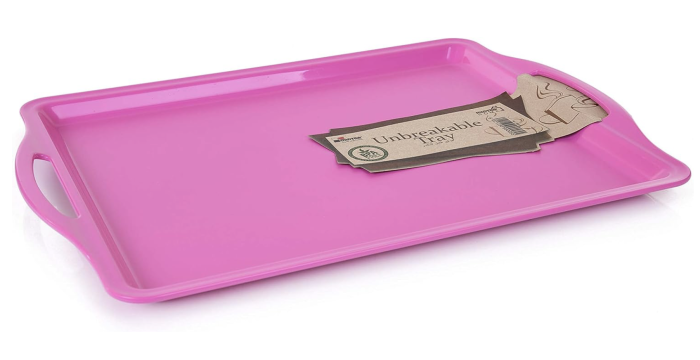 Which is great if you only need one or two.
But if you're purchasing trays for a larger group, then it might be best to purchase this 8-pack of trays.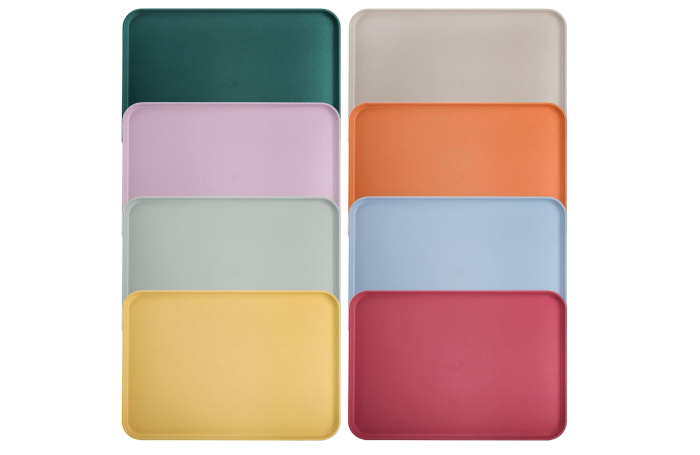 Then, there are enough trays for everyone!
Chip 'n' Dale Donuts Outfit
Who doesn't love these adorable chipmunks? Start with these Chip 'n' Dale shorts, and then add a form-fitting top or tank. Next, add some pink shoes and some donut Disney accessories! Ta daaaa!
Miscellaneous Shirts
There are a few miscellaneous shirts we found that we think could work well with any of these outfits, or by themselves! Check them out.
First up, we have this Always Snacking shirt.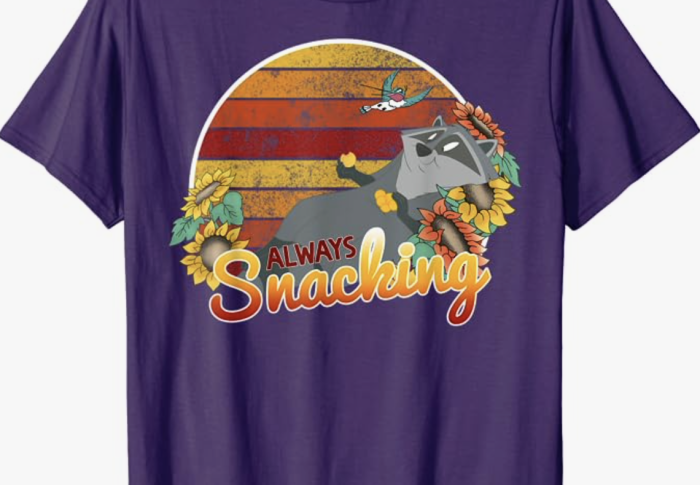 It features Meeko from Pocahontas!
You can also grab this Hakuna Moscato Shirt!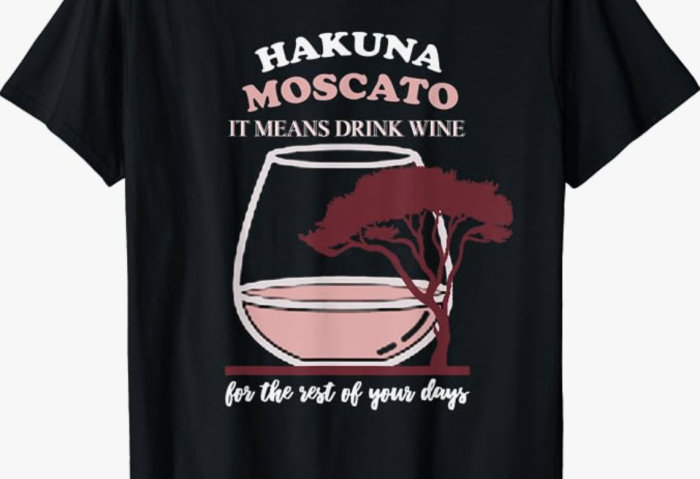 This could be a good option for those of you headed to Disney's Animal Kingdom first.
Next up, you can grab the DFB Food and Wine Vibes Shirt!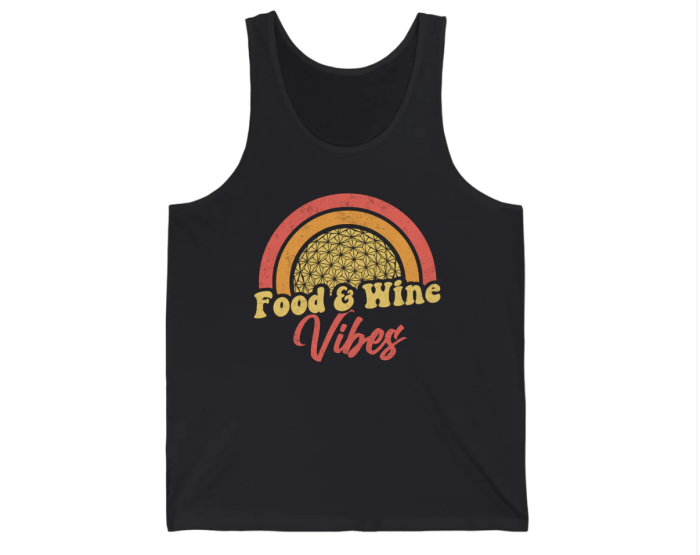 It even features Spaceship Earth!
Also from DFB, you can buy this Disney Princess-Inspired Wine Tee! This one features Prince Naveen.
There are plenty of other Princess options to choose from.
And there you have it! We'll continue to keep you updated with outfit ideas and inspiration, so make sure to follow along for more!
Which of these outfit ideas is your favorite? Let us know in the comments!