Ahhh. The Disney College Program.
This competitive internship opportunity allows college and graduate students the opportunity to work at Disney World while attaining college credits and making magic for guests. Several team members here at AllEars have participated in the Disney College Program (DCP) and have shared their best advice on how to get accepted to this program, what the living situation is like, and now, we're going to take a deeper dive into the nitty gritty details.
This post is dedicated to the good, the bad, and the WEIRD of the DCP. Trust us, there's a whole lot of each of those categories that DCP participants experience. If you're thinking about participating in the program and are hoping for a realistic idea of what to expect, let this serve as your guide, because today, we are holding nothing back. Let's go!
The Good
The good news is that there's a whole lot of good. Some of the perks are more obvious, but other perks are ones you might not expect.
You'll get college credit in most cases.
Before doing the DCP, we highly suggest making sure that your college and major will support your decision to take a gap semester (or gap year) to complete the college program. Most schools will offer you internship and/or class credit for completing the program, which is a huge perk! It could honestly be a great way to take a breather from the mental energy that school requires.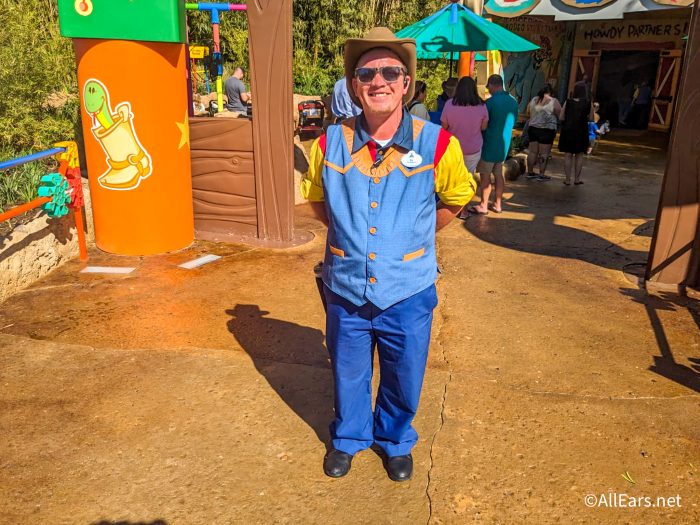 You can participate after you graduate.
You have 24 months to apply to the program after you graduate before you are officially ineligible to participate. SO MANY new graduates choose this route so that they don't have to worry about their college approving their credits. It could be a great way to spend a gap year before starting a master's degree or even before starting a big kid job.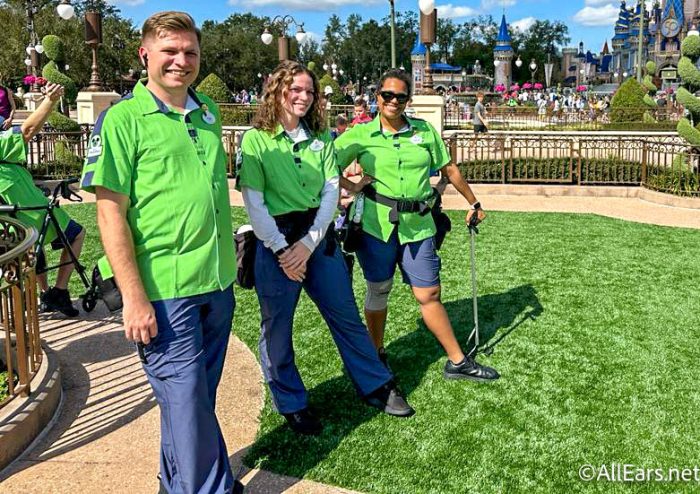 You get the opportunity to create magic for guests.
Not only do you get to see Disney World from an inside perspective (and find out some pretty juicy details behind your favorite rides and attractions), but you'll also have so many opportunities each and every day to interact with guests. For many, a trip to Disney World is a once in a lifetime vacation, and each interaction with a Cast Member is probably going to be memorable to them in some way or another. A lot of guests think that the DCP is SO COOL, and as soon as they see a college on your name tag, they'll begin an interaction.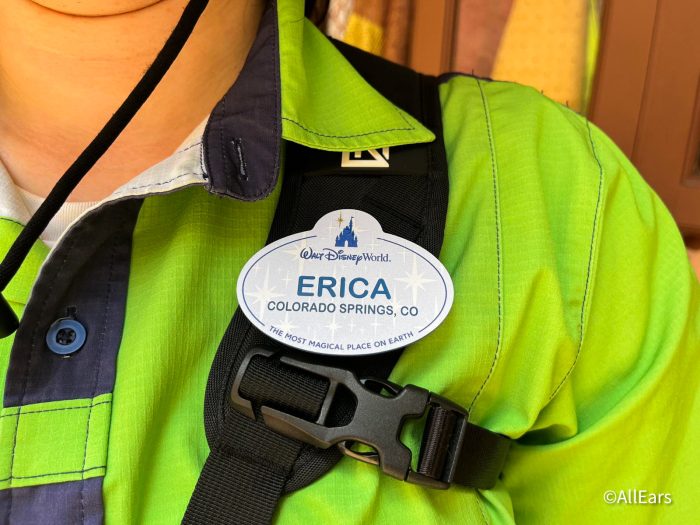 You make lifelong friends.
You know that saying about how you don't really know a person until you travel with them? And how traveling makes you closer? The same rules apply to doing the DCP together. Like, you're working the same graveyard shift together every night, you more than likely live in the same apartment complex, and you'll also run in to each other in the parks all the time. There's just something about sleep deprivation and all the magic that just draws people closer. Your coworkers will likely become some of your BEST friends.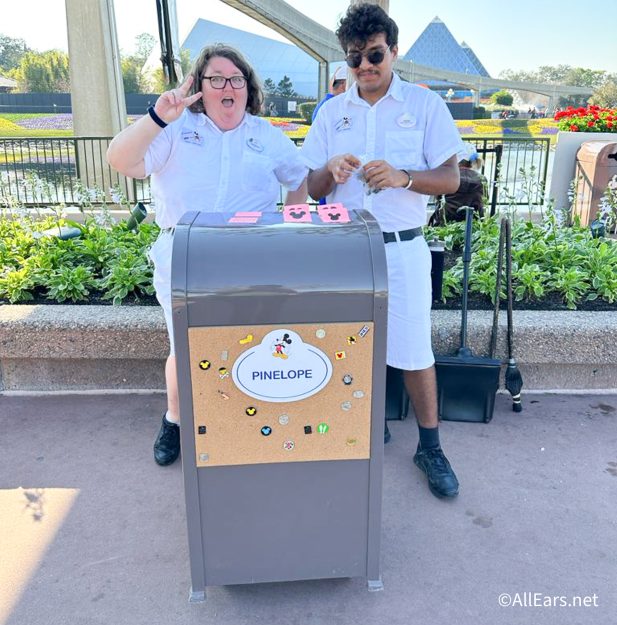 You get to go to the parks for FREE.
Once you're all set up in Disney's system, you'll get a special card in the mail that's known as your "Main Entrance" or "Main Gate" ticket. This ticket allows you access into all the Disney parks for free. Of course, there are more blockout dates for Cast Members, and you still need a park pass reservation, but it's still pretty nice. You'll also get complimentary tickets for every 150 hours worked, so you can bring your friends and family who aren't Cast Members into the parks as well! Oh, and you'll also get some pretty nice discounts at the merchandise shops and restaurants.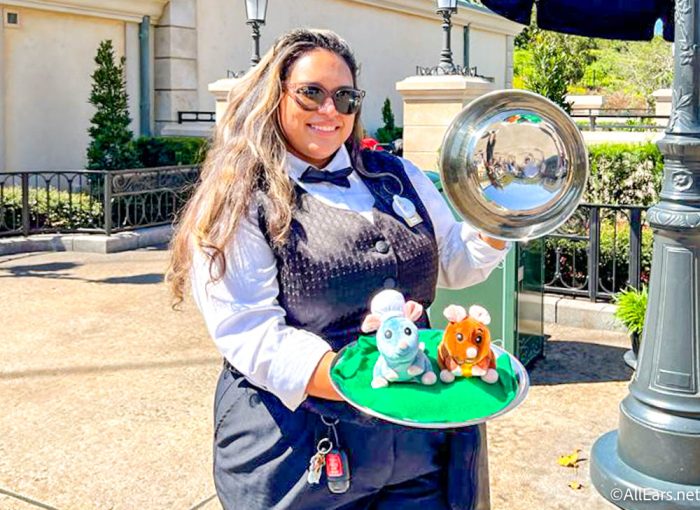 You'll have access to special events and tours.
As a CP, you'll have access to events thrown exclusively for Cast Members. Some of our team members have been to special after hours events at Disney's Typhoon Lagoon, Disney's Animal Kingdom, and have even been able to take special tours of fan-favorite attractions like Haunted Mansion and Tower of Terror.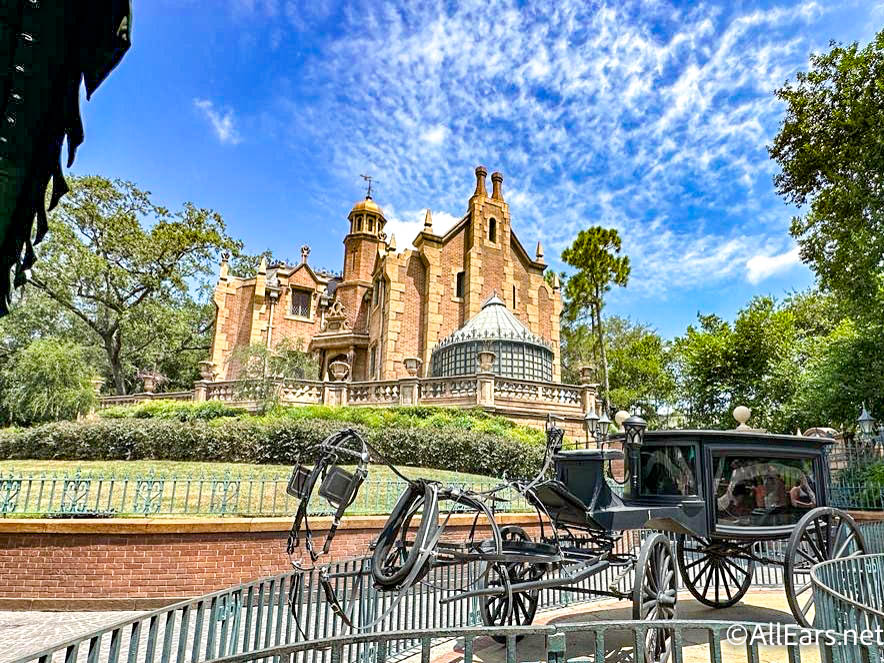 The Bad
While there are plenty of good reasons to participate in the program, there are, of course, some negatives involved as well. Here are some of the most common negative aspects that participants face:
The pay is lower.
As a CP, you're making a few dollars less than part and full-time Cast Members. If you're staying in the Disney-provided housing, rent will already be taken out of your taxes and you'll be left with a few extra dollars to spend for the week. Paychecks are sent out every Thursday, and we've had some team members who have been left with anywhere between $20-$150 per paycheck depending on how many hours were worked.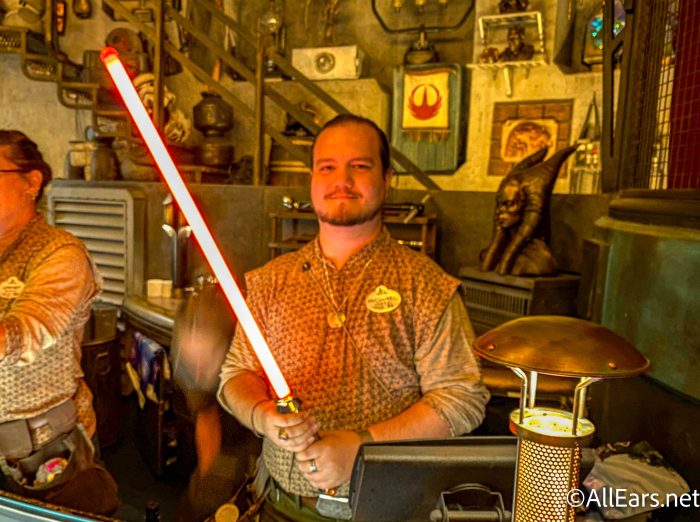 You're working long hours, and usually at night.
As an intern, you're getting the hours that the part and full-time Cast Members don't work. They all put in "bids" for their desired schedule, which CPs cannot do. So, most of the CPs are working schedules that lie between the hours of 4PM and 1AM. This can offset your sleeping schedule  — so it's a bit of an adjustment for sure.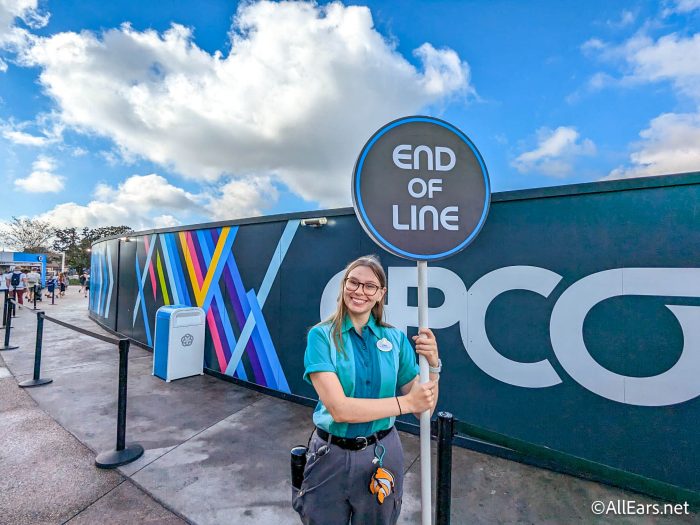 Transportation is iffy.
If you don't bring a car, you have to rely solely on the Cast Member transportation. These are usually just unmarked Disney buses. They're known to be late a lot of the time, and they fill up quickly, especially at the end of the night. We know a lot of people who have been late because of having to rely on these buses.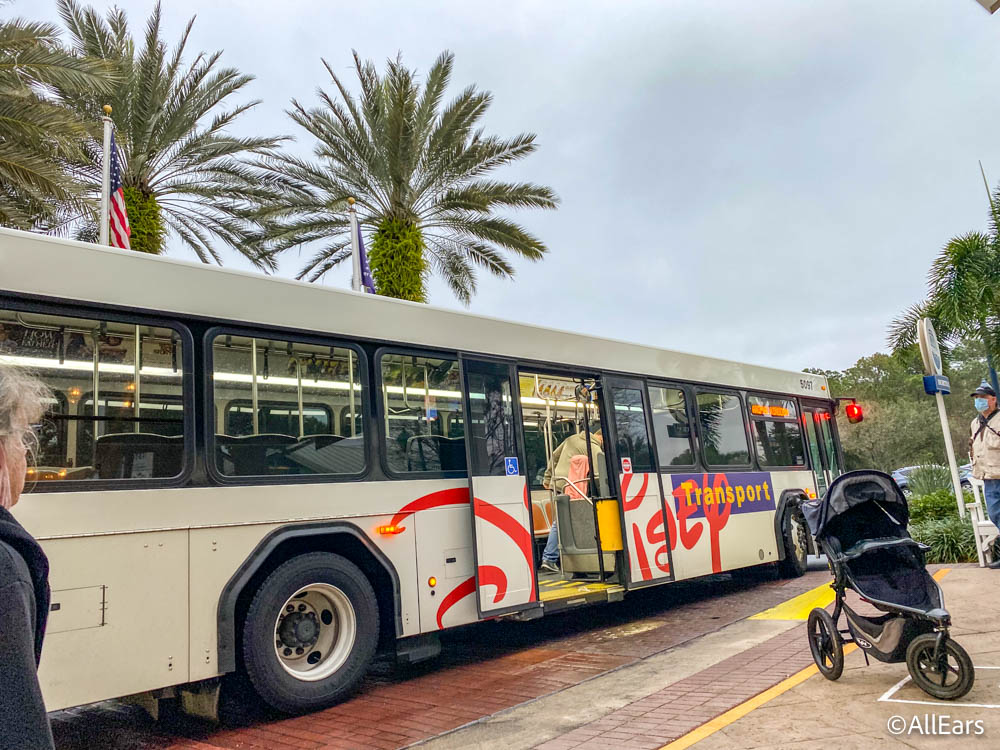 The WEIRD
Some things about the DCP aren't necessarily good OR bad, but they're definitely weird. Here are some of those!
You'll have random roommates.
You get to link with ONE person before arriving to DCP housing, but that still leaves two other people that will live in your suite. You can't "chain link" — the person you link with has to link with you as well. No matter what, you'll more than likely be placed with people you don't know unless you totally luck out. This could be an opportunity to make new friends, but of course, not everyone is going to be besties and it could make for a weird situation.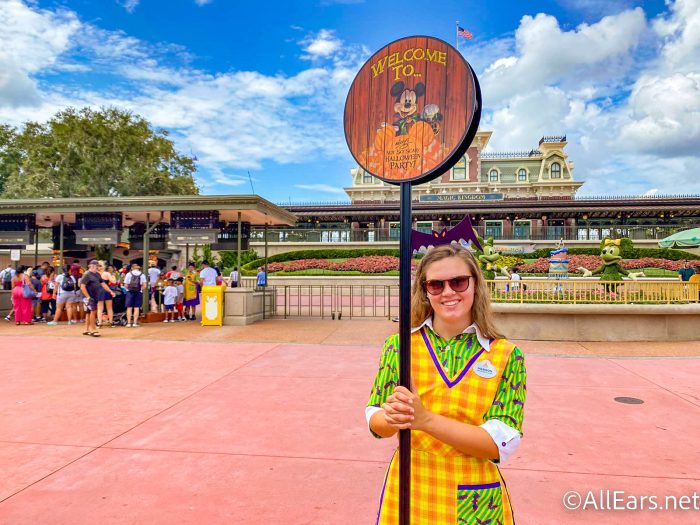 The rules are weird and you can get terminated for a lot of reasons.
There are SO MANY RULES that you'll learn about prior to starting. You can't take photos backstage, you can't take photos in your costume outside of the parks if your name tag is on, and you can't wear your name tag into the store or gas station if you're headed somewhere before or after work. You also can't get dressed at a Disney World hotel and then head to work, even if you don't have your name tag on. All of these things could result in termination if you don't play your cards right!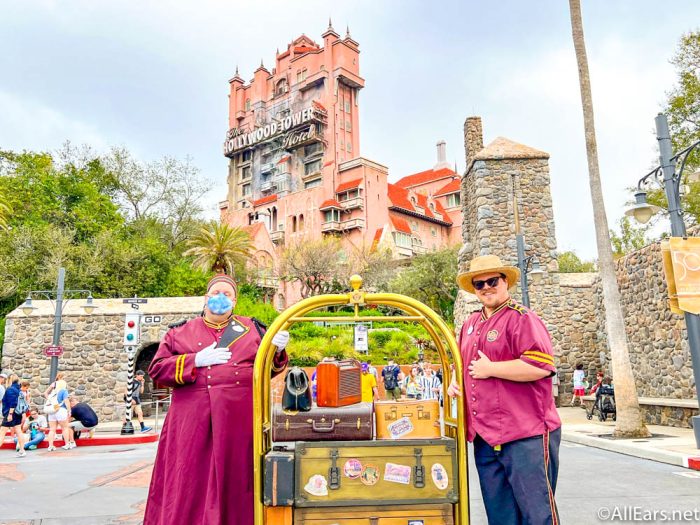 Custodial is one of the most fun roles.
When people find out that their role is custodial, a lot of people feel a sense of doom and gloom. However, what we've heard from nearly everyone we know that has worked in custodial at Disney World is that this is the most FUN role because of the freedom it allows you. You get to walk around the parks, do your tasks, and interact with guests and other Cast Members along the way. Every day is something different. This isn't exactly a "weird" thing, but it's unexpected.
It's normal to not like it sometimes.
Everyone starts the DCP with massive expectations that every day is going to be magical and that working at Disney World isn't anything like a "normal" job and that it's going to be a blast. While these things are true in some ways, you're still going to have bad days. Guests ARE going to get upset, you'll have to remedy guest situations, and you'll witness unfortunate scenarios. Things will go awry and you'll have to adapt and potentially make safety-critical decisions. You'll also feel lonely sometimes, and maybe even homesick. You'll feel tired and hungry. There are some things that even pixie dust can't fix. However, this is totally normal, and your friends in the program are probably feeling the same way — even if they don't say anything.
Well, there you have it! We hope that we were able to help you out with your decision on whether to apply for the DCP, gave you a heads up on what to expect if you've already been accepted, or just provided some insight for your curious mind! We'll continue to keep you updated with any and all Disney news, so make sure to follow along for more.
Join the AllEars.net Newsletter to stay on top of ALL the breaking Disney News! You'll also get access to AllEars tips, reviews, trivia, and MORE! Click here to Subscribe!

Have you ever participated in the Disney College Program? If so, share your favorite memory in the comments!