DISCLOSURE: This post may contain affiliate links, which means when you click a link and make a purchase, we receive a commission.
Welcome, foolish mortals. Your time has come…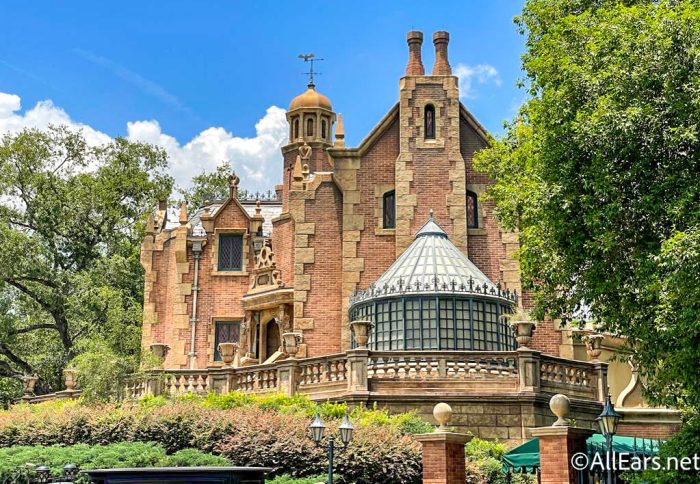 …To see some ghoulishly cool Haunted Mansion collectables! The Haunted Mansion is a fan-favorite Disney attraction, and was actually the very first attraction ready to go for the 1971 opening of Magic Kingdom in Disney World. Home to 999 happy haunts and iconic characters like Constance Hatchaway, Madame Leota, and of course, Ghost Host, the Haunted Mansion has become a cult classic ride for Disney fans.
The Haunted Mansion: A Backstory
The backstory of The Haunted Mansion isn't as straightforward as some other Disney rides, and that's what makes it so fun! The next time you're in line for the Haunted Mansion, see if you can solve the mystery using the 5 busts that welcome you into the queue.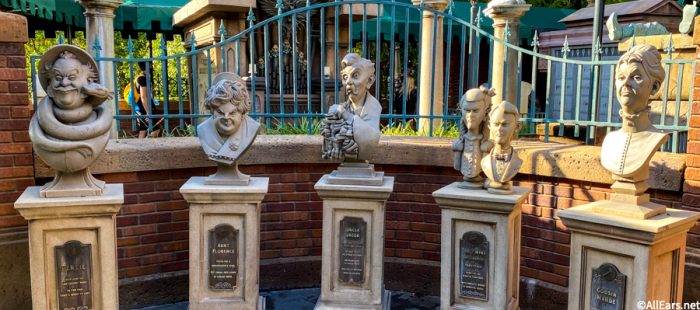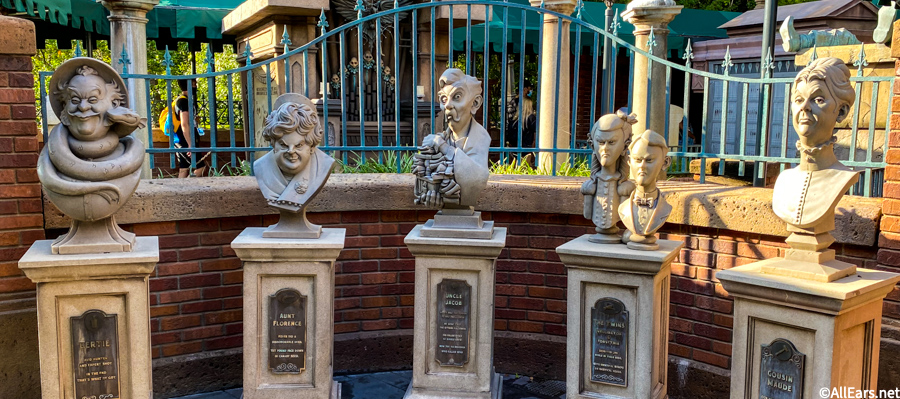 Hidden secrets and surprises can be found in and around the Mansion, and it's left up to us to solve the mystery!
The ride takes you on a tour of dearly departed Master Gracey's mansion, led by a ghoul who introduces himself as the Ghost Host. In the mansion, you'll encounter 999 Happy Haunts as you learn the chilling backstory of the mansion and of Master Gracey's death.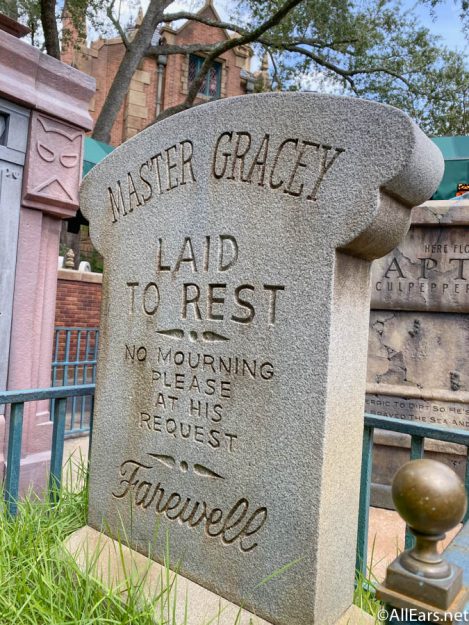 Master Gracey's wife, Constance, often married for money, and then killed for it! We call her Constance Hatchaway for a reason. Yep, this crazy ghoul killed Master Gracey for his money!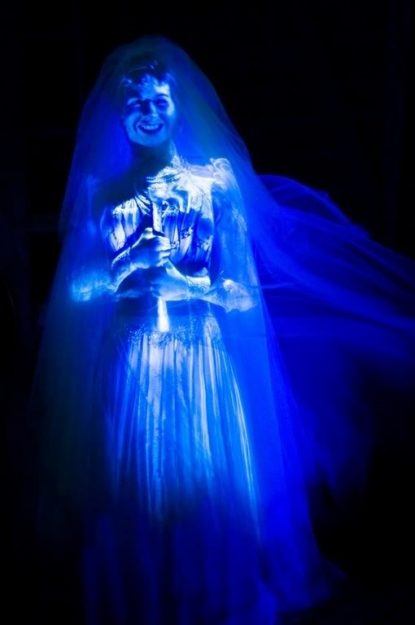 Haunted Mansion Funko Pop! Collectables
We found so many spooky Haunted Mansion Funko Pop! figurines that we think you might enjoy if you're a fan of the Mansion. Plus, this is the perfect time to grab some Mansion memorabilia with the upcoming release of the Haunted Mansion movie remake!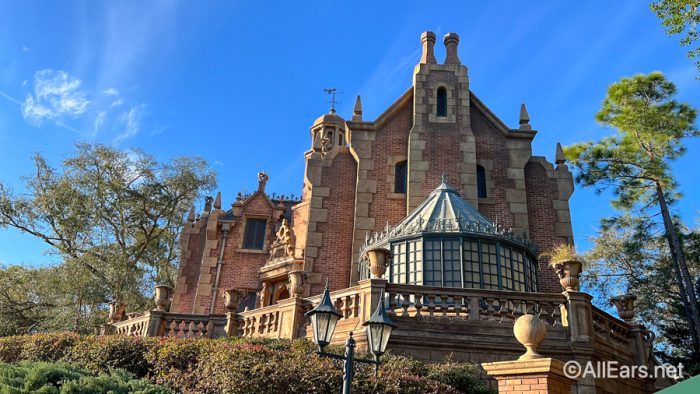 First and foremost, we have Constance Hatchaway as she appears in the stretch room portrait. In other words, this is Constance as she appeared in her "corruptible mortal state."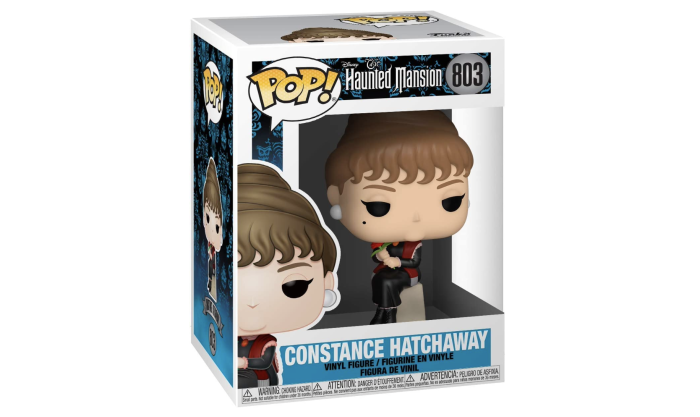 Next, we have a Funko Pop! depicting the iconic maids from the Haunted Mansion. You might find these mourning mortals in unexpected places throughout the mansion… No need to fear, though. They're very kind and welcoming.
Constance Hatchaway appears more than once throughout the Haunted Mansion… once in the stretch room and once in the attic. This Constance Funko Pop! portrays her attic scene with dead accuracy. Check out that mini hatchet!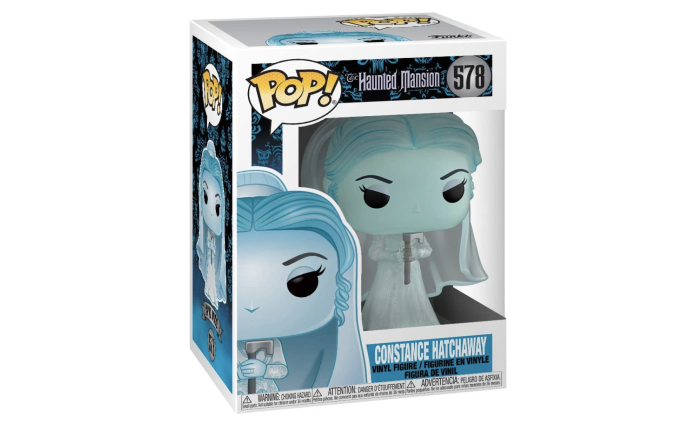 We all know how much Constance loves her money. She'd kill for it, really.
Ah, another stretch room friend as he appeared in his corruptible mortal state! This Alexander Nitrokoff Funko Pop! is adorable, but he seems to be missing some dynamite…
Up next, we have a ghoul from the graveyard! The Opera Singer Funko Pop! is another solid choice. Well, not so solid, since she's a ghost, but yeah.
It's another graveyard friend! The Mansion Merry Minstrel Funko Pop! makes a grave addition to your collection.
Next up, we have the icons. These guys could, in fact, follow you home after all! The Ghost Host was right.  Oh, but beware! The Hitch Hiking Ghosts are pricy…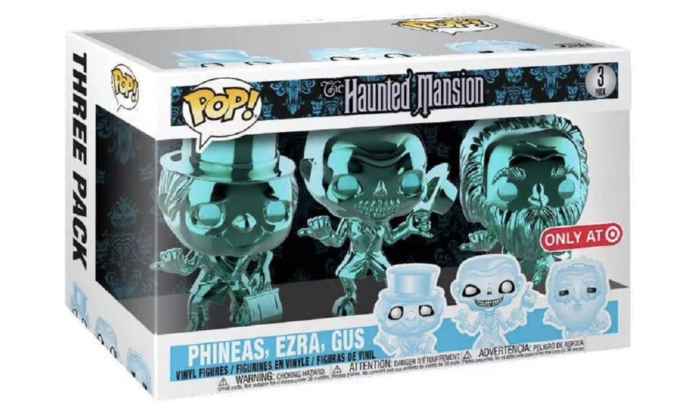 Here lies the iconic Madame Leota. Fair warning though, she's known to call in the spirits, wherever they're at! You may have spotted Madame Leota in what the Mansion maids like to refer to as "Seance Circle."
You might spy this guy hanging out near the graveyard… it's the groundskeeper! He can be hard to spot if you aren't looking for him… Pay attention during your next fall into the graveyard.
If the Disneyland Haunted Mansion is more your style, you can grab this Funko Pop! replica of the Disneyland attraction! Plus, it comes with a butler!
Alright, last but not least, we have Victor Geist. You might have seen this guy in the ballroom, playing a little number for a swinging party.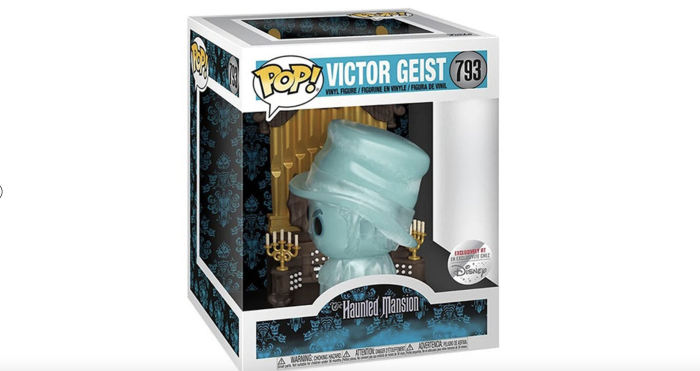 Well, there ya have it! Those are all the most iconic Haunted Mansion Funko Pop! collectables we could find.  We post every day about Disney-related news, reviews, and updates, so make sure to follow along for more! Plus, if you're in the mood for more spooky Mansion things, click the link below to watch the teaser trailer for the NEW Haunted Mansion movie, which is set to debut in theaters on July 28th.
Is Haunted Mansion a must-ride or a skip for you? Let us know in the comments!