An iconic Disneyland ride is CLOSING soon and you'll want to be ready!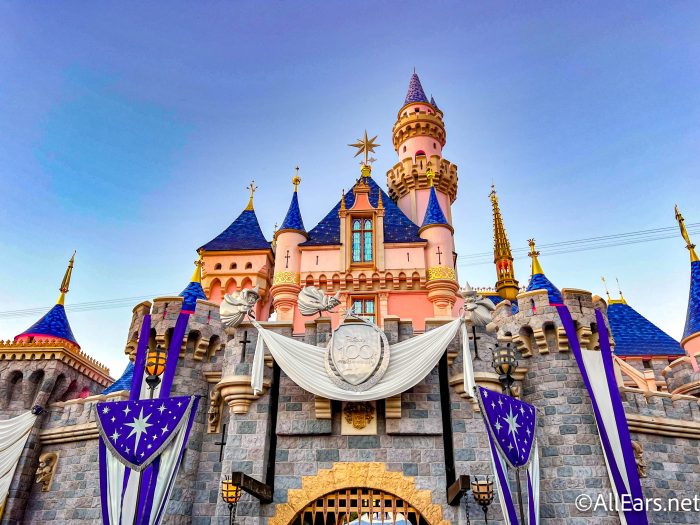 There are few things worse than planning the Disney trip of a lifetime only to realize that the ride you most wanted to get on will be closed for a scheduled refurbishment. 😭 We already shared a post about how Big Thunder Mountain Railroad will be closing for refurbishment at Disneyland soon, plus we've got a page that details all Disneyland closures. But now we've got a new one to add to the list.
Starting April 17th, 2023, the Matterhorn Bobsleds will be CLOSED for refurbishment at Disneyland Resort. So, your last day to hop on the ride will be April 16th before it closes temporarily for its refurbishment.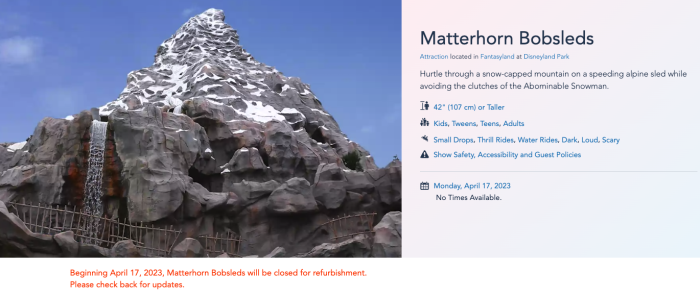 At this point, Disney hasn't announced when the Matterhorn Bobsleds will reopen post-refurbishment. The Disneyland refurbishment calendar currently only goes through April 21st, 2023, and the ride continues to be listed as closed for refurbishment on that date. We'll provide an update when the ride has a reopening date.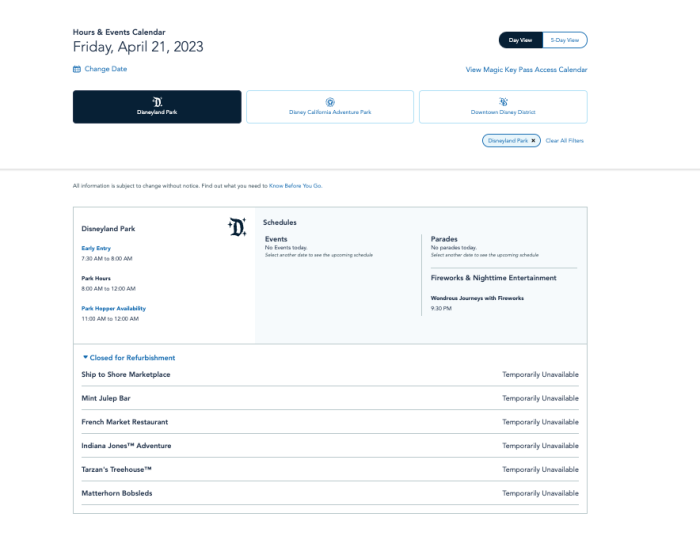 If you'll be heading to Disneyland (or Disney World) soon, be sure to subscribe to our newsletter and check out our latest posts so you'll know what rides will be closed during your trip.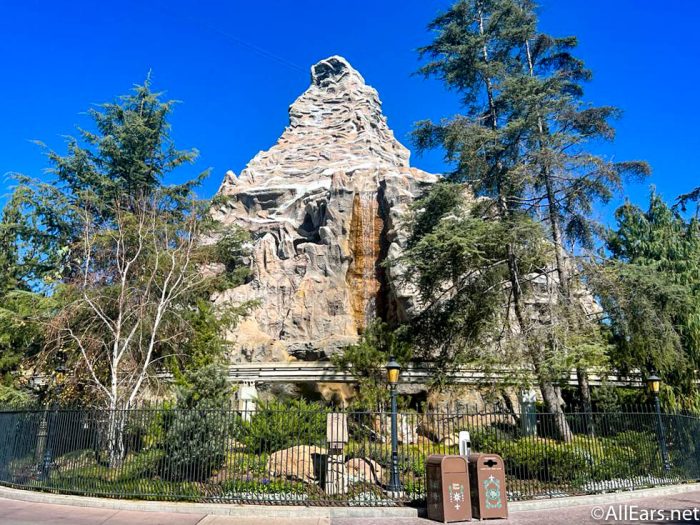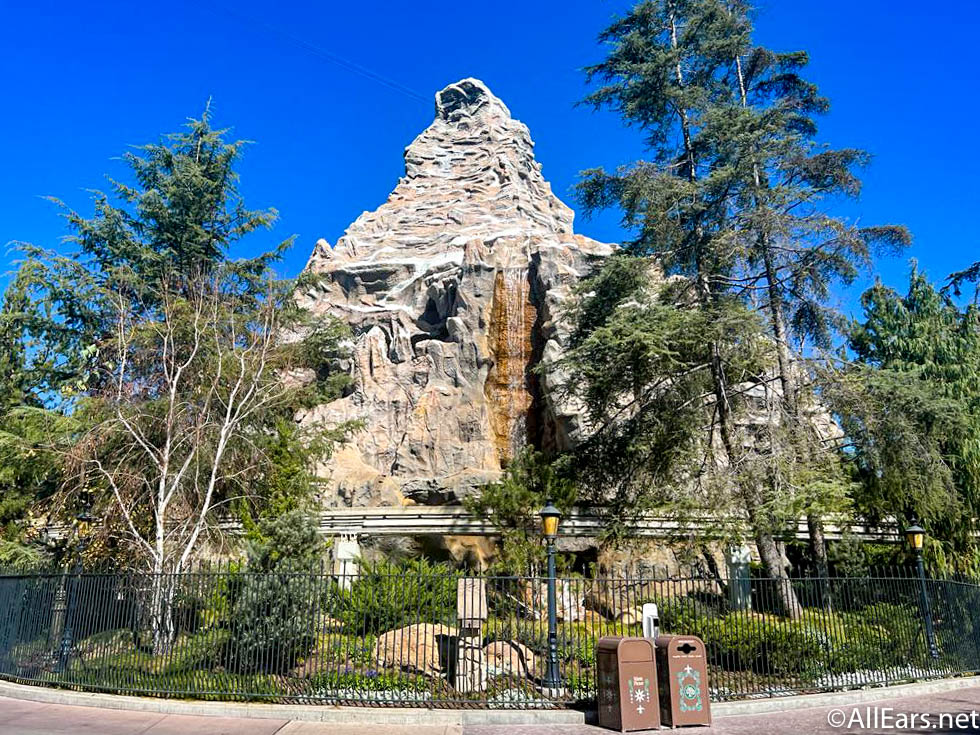 For more Disneyland news, check out our video below…
…or check out some of our Disneyland updates by reading the posts below!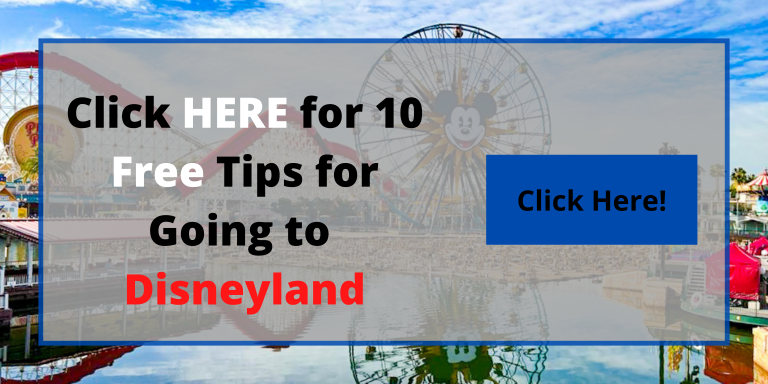 Are you a fan of the Matterhorn? Tell us in the comments.