We've seen some pretty awesome Minnie ears in the past.
Whether they're stunning new color trends, inspired by our favorite attractions, or paying homage to some delicious treats, we've amassed quite the collection of stylish Disney headgear. But today, we found what may be the QUEEN of all Minnie ears…and we think you're going to be just as excited as we are!
What's that? Are those SCENTED Mickey Beignet Ears that we see?!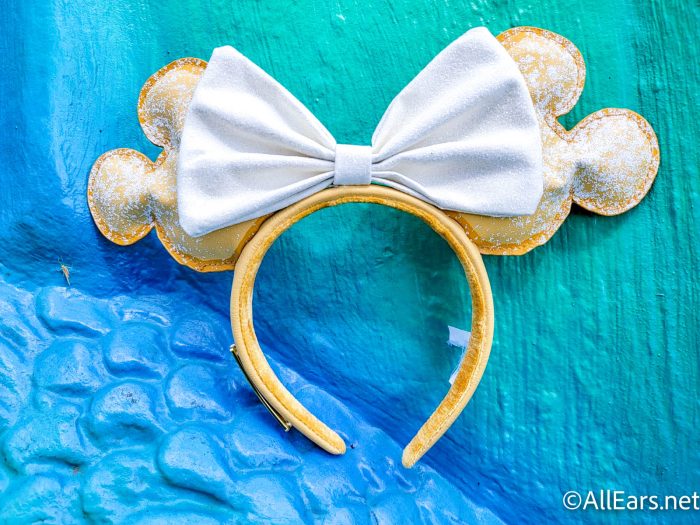 Why yes they are! We spotted them at Jackson Square at Disney's Port Orleans Resort — French Quarter. They're made by Loungefly and are available for $39.99.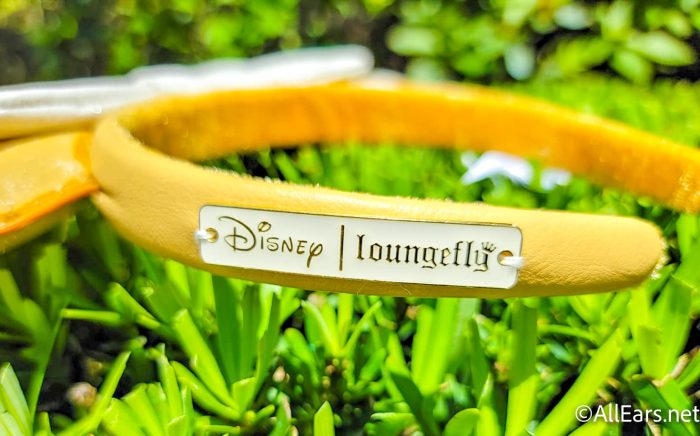 Like we mentioned above, they are indeed scented! They smell sweet, kind of like a sugar cookie. It's somewhat similar to a Mickey beignet's smell, but not quite the same.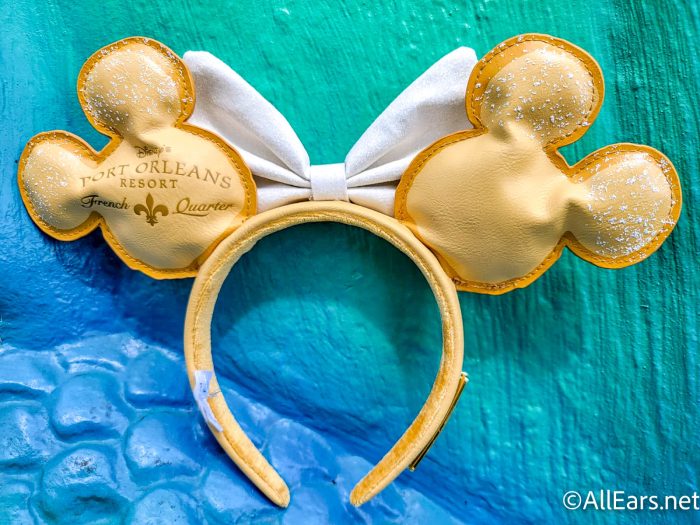 The ears themselves are made to look like Mickey-shaped beignets dusted with powdered sugar, and the look is finished off with a sparkly white bow. Honestly, we're in love. (And now we're hungry.)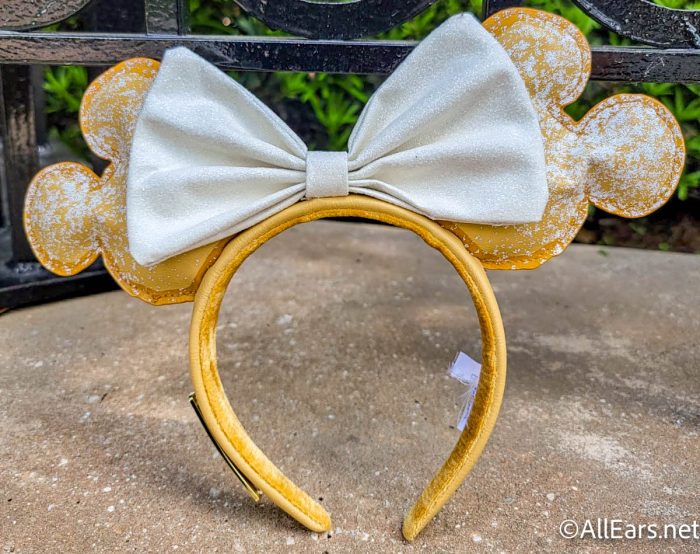 We'll update you if we find any more must-have ears, so stay tuned to DFB! We've got the latest news and updates for you!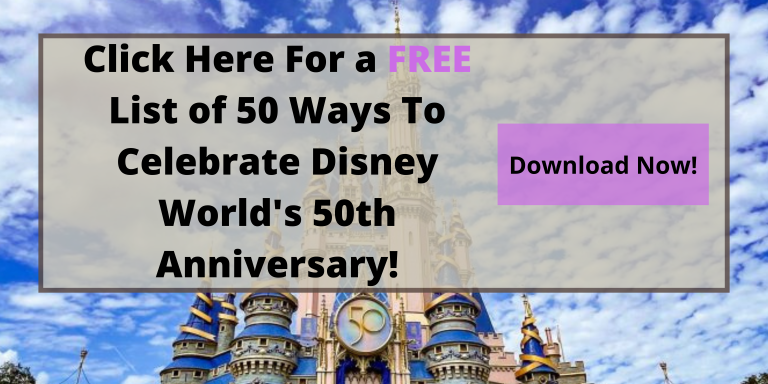 Would you wear these ears? Tell us in the comments!