In just a few short days, the world will finally get the chance to see Disney and Pixar's latest film, Turning Red!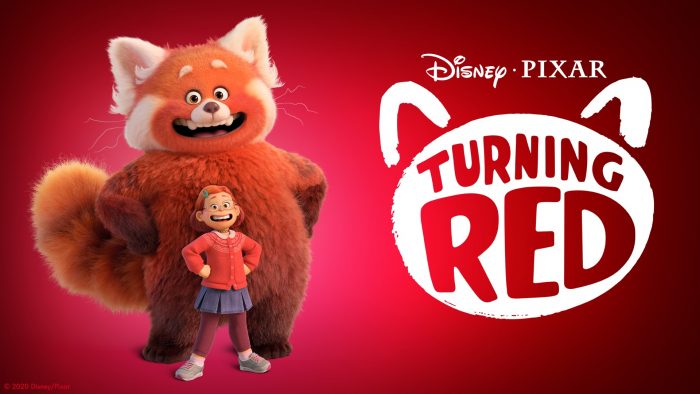 The movie premieres on Disney+ on March 11th, and it tells the story of a young girl named Meilin Lee who turns into a giant red panda any time she gets a little too excited. And recently, we got a chance to catch up with the cast and the creators of the film to learn more about what we can expect when it hits our screens.
Two different panels of cast members and creatives behind the film got together to discuss Turning Red ahead of its release. The first panel was made up of the movie's stars, including Sandra Oh (voice of "Ming"), Rosalie Chiang (voice of "Mei Lee"), Ava Morse (voice of "Miriam"), Hyein Park (voice of "Abby"), and Maitreyi Ramakrishnan (voice of "Priya"). The second panel during the press conference was filled with the film's creators: director Domee Shi, producer Lindsey Collins, and Julia Cho.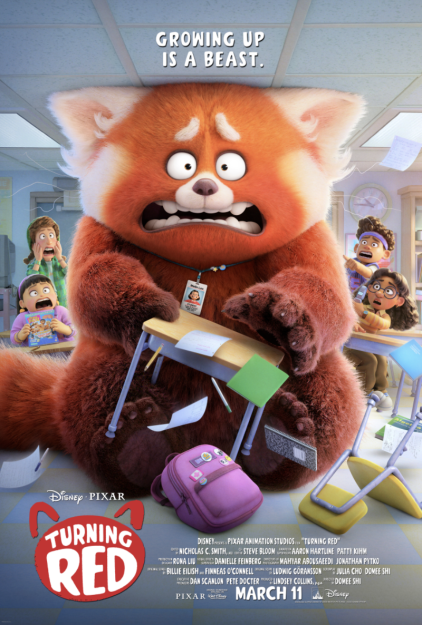 Press Conference Highlights
THE CHARACTERS
Morse on Miriam: "Miriam is the best friend that you could ever want. She's funny, she's always there for you. She's a party animal. And she just always knows how to cheer you up when you're down."
Ramakrishnan on Priya: "Priya is pretty sarcastic, dry, um, very deadpan. Um, but you know what? She's really cool. I think she's one cool cat."
Park on Abby: "Um, Abby's like this little ball of energy. And very loving. Very passionate. But comes up a little too explosive at some times. Um, and I would say she loves her friends so much, especially when they're fluffy."
Oh on Ming: "Oh, I play Ming, uh, Mei's mother, who is, I'd like to call her a hypervigilant, loving mother.  Uh, and we basically go through this-this, uh, change in our relationship where, you know, a natural change between mothers and daughters when daughters have to, uh, become their own independent people."
Chang on Mei: "She is a 13-year-old Chinese Canadian who's confident, she's ambitious, and she's a little dorky and a bit of an overachiever. But, um, she has-she puts so much value in her friendships and her relationship with her mom.  And in this movie, she goes through these huge changes and she's dealing with this."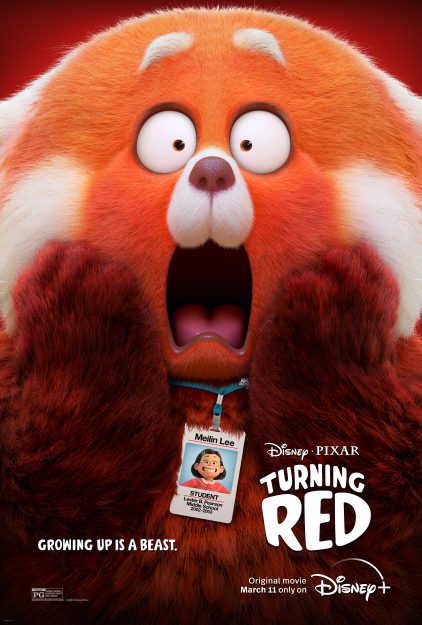 THE MESSAGE OF FRIENDSHIP
Oh: "And so what I love about this film through friendship, and also music, it's that precious time when you're starting to figure out who you are when your friends become really, really important.  You know, for me, the girls that I grew up with in, like, Nepean, Ontario, um, we're still all friends."
Park: "Pixar is already, like, they have a very wide, younger audience.  And I feel like people, like I grew up watch a bunch of Pixar's movies, and, um, now this is for like a new generation of people who can-they're-they can kinda first see what a good, solid, female friendship is like.  And being able to be a part of that, I mean, like, I am honored.  Like, that is such a cool thing to be able to say."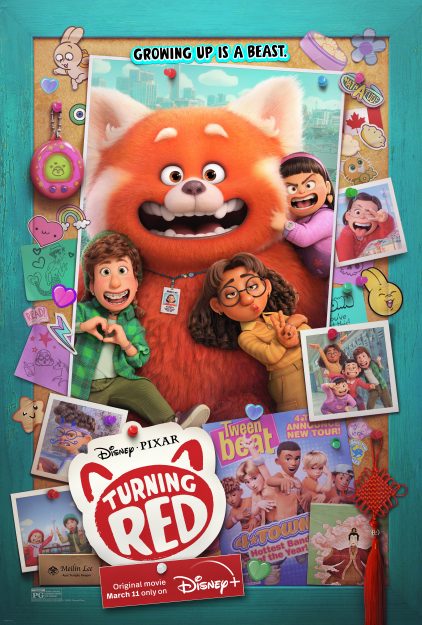 INSPIRATION FOR THE FILM
Shi: "Yeah, uh, yeah, the inspiration behind Turning Red just came from my own life growing up in the early aughts.  Chinese Canadian, dorky, sassy, nerdy girl who thought she had everything under control.  She was her mom's good little girl, and then boom, puberty hit, and I was bigger.  I was hairier.  Was hungry all the time.  I was a hormonal mess.  And I was fighting with my mom, like, every other day."
Cho: "Well, it was really just a joy, to be able to embrace all of my own self in the writing of this, and having a partner, two partners, who loved it.  You know, we would always encourage, I think, each other to just bring more and more of ourselves into it.  Um, and one of the things that Domee and I really connected on, I think pretty early, was the fact that we both grew up really tight with our moms.  I mean, I think in a way, that was just beyond culture, beyond anything.  It was just the way we personally just developed these relationships with two women who are just very strong in very different ways.  Um, and I think that for us, the story was also, in just that sense of that transition from going from a girl whose mom, like, is your whole world, to a-a young woman who's trying to learn to be independent, and how scary that is."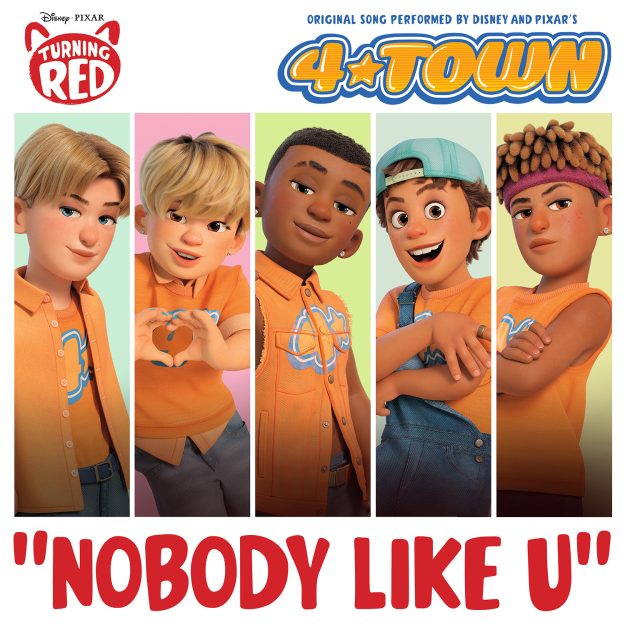 CREATING A BOY BAND FOR PIXAR
Collins: "4*town as a-as an idea, or as kind of, like, a joke sort of was in-even before the first draft of the script, it was a way that, um, I think there was a very early kind of just, eh, like, fake scene basically, between-that was written between Ming and-and Mei, um, that just kind of helped illustrate what their dynamic was."
"And so, all the sudden, it started to feel like this really great way to-to kind of ground this kind of fantastical movie in a very kind of real world 13-year-old stake.  So-and we got to create our own boy band. So there was also just a selfish desire, I think, um, across the-across the team of like, 'Oh, my gosh, yes, an animated Pixar boy band.  Yes, please.'"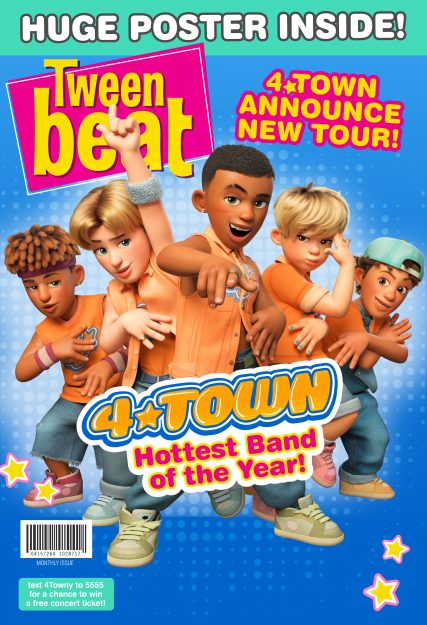 WHAT THE PROJECT MEANS
Cho: "And I think that, like, um, stepping into a Pixar project, I did have this sense of like, "This is someone's collective generational memory," right?  That is going-like, the way I've been touched by Pixar movies, and the way my kids are touched by them.  And I think that the thing that I'm proudest of, is that creating-that we created, we hope, I think a film that makes anyone watching it, you know, girl or not girl, uh, kid or parent feel seen and understood.  And for me, that was always the goal.  And I-fingers crossed, we landed it."
We're excited to have this film arrive soon on Disney+. In case you missed it, here's the trailer:
Stay tuned to AllEars for more Disney and Pixar movie news and updates, and let us know your thoughts on
Turning Red 
when it hits Disney+ on March 11th!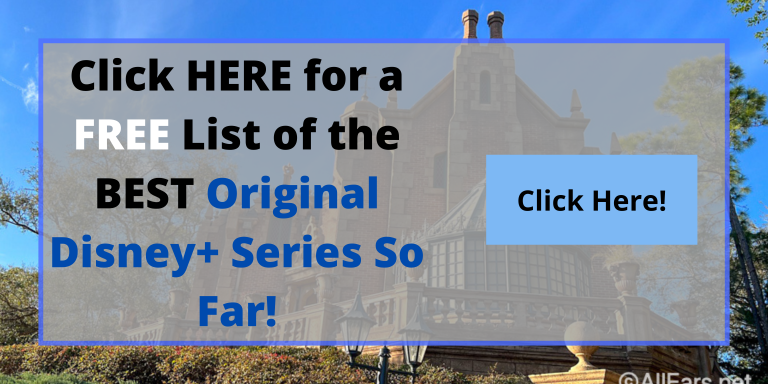 Will you be watching Turning Red when it comes out? Tell us in the comments!
Disclosure: We were invited by Disney to attend a press conference for Turning Red. This did not affect our reporting of the event — our opinions are our own