Fall is finally here, and your Disney+ watchlist is empty waiting to be refilled, right?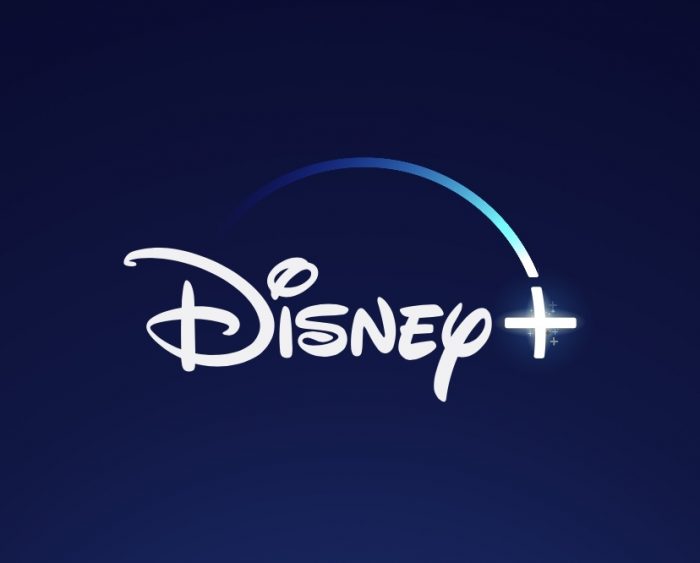 Disney+ has no shortage of options to watch, but with so much to choose from sometimes, it's hard to pick!
Have no fear, we are here to go through the ultimate '90s Disney+ rewatch list because there is nothing like nostalgia.
90's Nostalgia at Its Finest
Can of Worms (1999)
The first on our list is an out-of-this-world throwback with Can of Worms.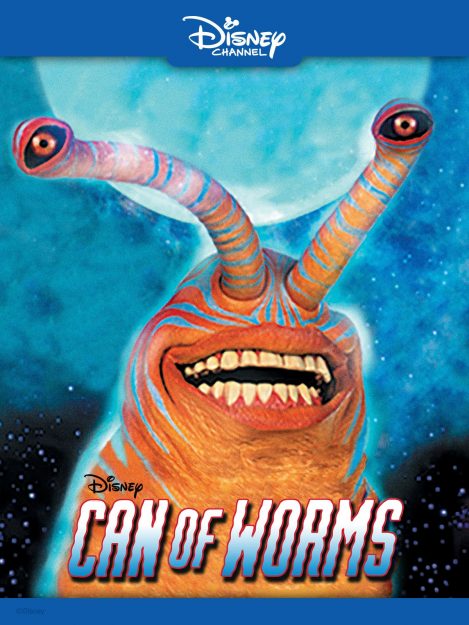 Can of Worms debuted in 1999 and was actually the very first Disney Channel Original movie to be rated TV-PG.
Brink (1998)
Everyone knows that if you are a real skater then you are a SOUL SKATER! That's right, you can take it back with Brink! and show all your friends how to be a soul skater.
"When you woke up this morning, did you say to yourself 'Today, I'm gonna talk.' or 'Today, I'm gonna skate!'?"
First Kid (1996)
Take a visit to the White House with Agent Simms as he runs security for the First Kid, Luke Davenport.
While you are watching, keep an eye out for Bill Clinton. That is the only time that the sitting U.S. President has portrayed themself in a feature film!
Heavyweights (1995)
Make sure your movie marathon isn't canceled due to lack of hustle! Keep it going with Uncle Tony and the rest of Camp Hope in Heavyweights. Ben Stiller (and his parents!) star in this one.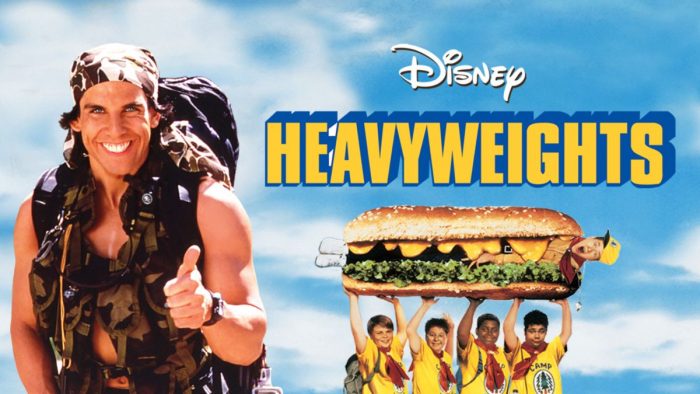 Did you know that it's not just nostalgia that makes this one funny? Judd Apatow is actually one of the writers of this movie!
Mighty Ducks 1-3 (1992-1996)
Quack, Quack, Quack! Gear up and get ready to join Coach Bombay (The Real Minnesota Miracle Man) and the Ducks for this timeless Trilogy. See how it all began in The Mighty Ducks.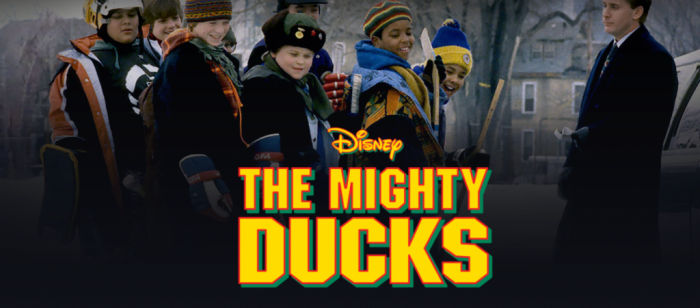 See how the Ducks fare against the rest of the world when they go to the Olympics in D2: The Mighty Ducks.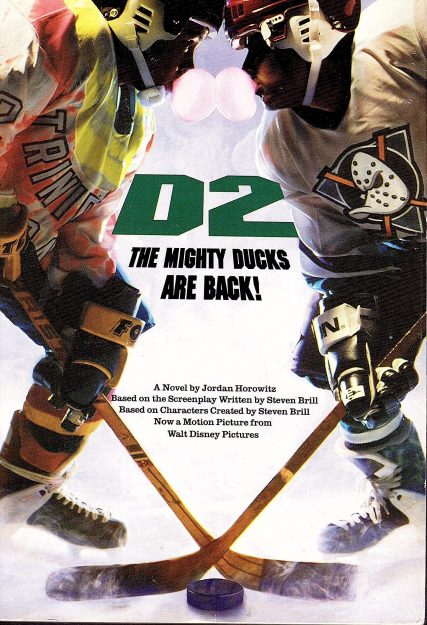 The end of this trilogy finishes just as strong as it starts with D3: The Mighty Ducks. See what happens when Charlie Conway has to learn how to play two-way hockey!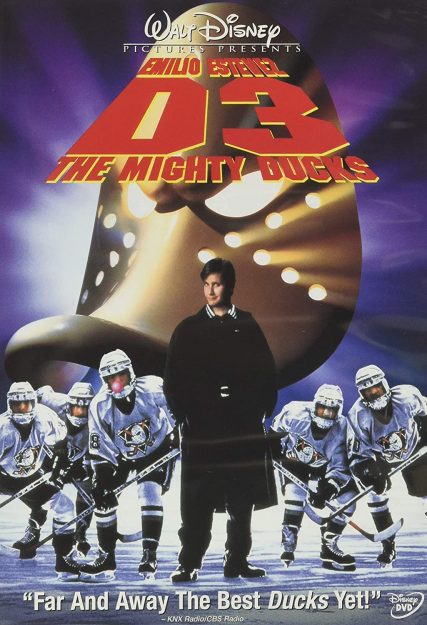 If you miss all of the quacks, be sure to catch The Mighty Ducks: Game Changers on Disney+ as well. It doesn't have all of the cast returning, but you get a good dose of Coach Bombay!
Homeward Bound (1993)
Join Shadow, Chance, and Sassy as they cross rapids and scale mountains just to make it back home to their families, in Homeward Bound. If this one doesn't make you cry I am not sure you have a soul.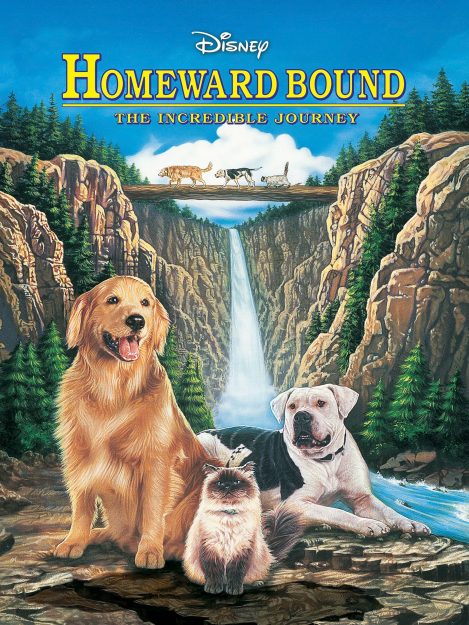 Did you know that this was one of Don Ameche's (Voice of Shadow) last movies? He passed away the same year this movie was released in theaters.
Honey, I Blew Up the Kid (1992)
Wayne Szalinski is back in this super-sized sequel that is sure to dwarf the original. All puns aside, this is a willing addition to the series and Rick Moranis does not disappoint.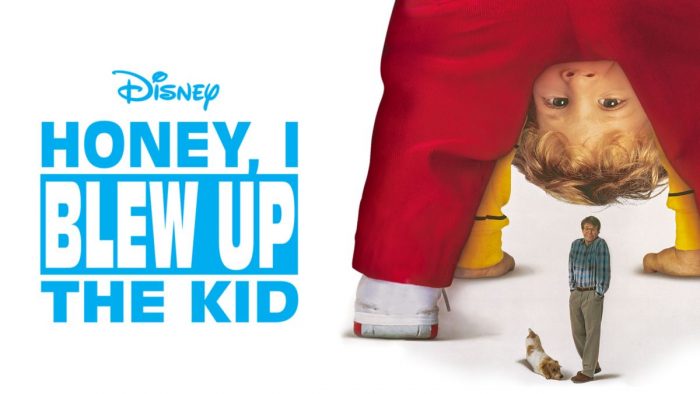 Most of the interaction between Wayne and his son Adam was improvised by Rick Moranis based on what the actors for the child were saying at the moment. True brilliance.
Johnny Tsunami (1999)
"Go big, or go home!" The perfect motto for our re-watch list! Johnny Kapahala had it right, mahalo brah!
All you Famous Jet Jackson fans out there, Lee Thompson Young is in this one as well so give it a watch!
Jungle 2 Jungle (1997)
Go back and join Disney legend Tim Allen and his journey to get to know his newly-discovered son Mimi-Siku. Martin Short co-stars in this one for a truly hilarious comedy.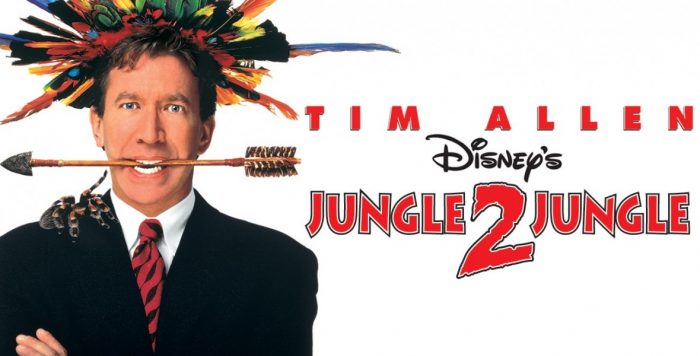 During the filming of this movie, a full day of filming was actually lost in a taxi and never recovered. The entire day needed to be re-shot and to this day that lost film has never been found.
Man of the House (1995)
Every young boy is protective of their mother, and this story is no different. Jonathan Taylor Thomas, or JTT, as he is affectionately known, stars in Man of the House alongside Chevy Chase. By the end of this movie, you will be looking up how to join the Indian guides!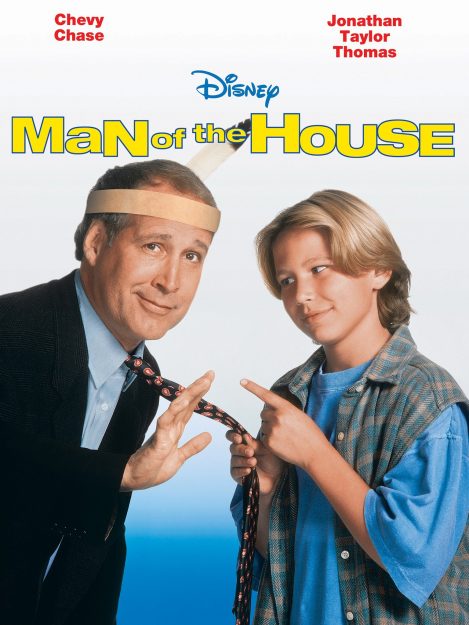 This movie was actually filmed during the summer hiatus of Jonathan Taylor Thomas' Home Improvement.
Muppet Treasure Island (1996)
Tim Curry plays Captain Long John Silver in one of his favorite roles even to this day! This epic on-sea adventure takes some hilarious turns because the Muppets are involved!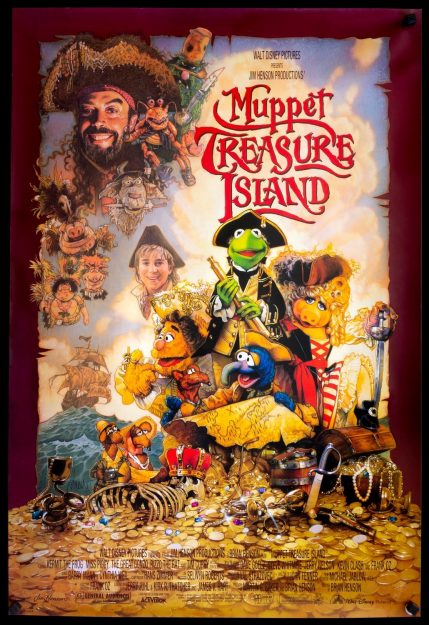 Did you know that once shooting for the film was completed, Tim Curry was given a Muppet that was made in his likeness? How amazing!
The Parent Trap (1998)
Who can say no to this amazing remake of the 1961 original? Lindsay Lohan plays both Annie and Hallie as they run into each other at camp and decide to trade places. Whether it's your first time or you have seen it 100 times, this one is good for a watch.
Here is a fun fact! The boy that shows up at the all-girls camp is actually Lindsay Lohan's brother, Michael Lohan.
The Rocketeer (1991)
It's a plane, it's a bird, no wait,  it's The Rocketeer! Known as the Indiana Jones of the sky this film is sure to take you back on an adventure!
Joe Johnston, the director, was able to land the director role for Captain America: The First Avenger because of this movie.
The Sandlot (1993)
Heroes get remembered, but legends never die. That is also true with this next movie, The Sandlot! Grab your baseball glove and be sure to get your running shoes because it's time to PLAY BALL!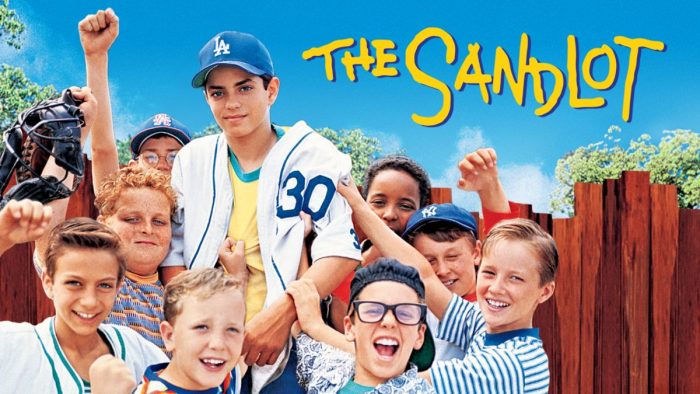 Did you know, after this movie was released PF Flyers were brought back for a limited time? I mean who wouldn't want to run like Benny the Jet!
Smart House (1999)
The movie that gave us all nightmares and made us fear the future of the virtual assistant, Smart House. Now we all have one in our pocket, on our wrist, and on every table in our house. The joke is on us; we were warned.
Brie Larson actually auditioned for the part of Angie in this movie and did not get it.
Tom and Huck (1995)
JTT was a staple of the '90s, and it was no different for this underrated classic, Tom and Huck. Growing up, you always wanted a friendship like they had!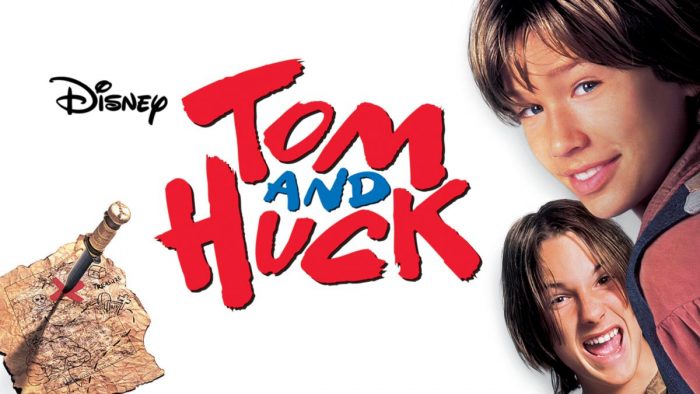 Elijah Wood was originally supposed to reprise his role as Huckleberry Finn. He played this role in the Disney movie The Adventures of Huck Finn (1993), but he was too busy filming the movie Flipper.
Zenon: Girl of the 21st Century (1999)
Zetus lupetus! There isn't much more to say other than… zoom, zoom, zoom, make my heart go boom boom. Zenon: Girl of the 21st Century is a staple of the '90s and deserves a rewatch.
Now it is time for a little bonus round! Since we are right around the corner from Halloween and down the street from Christmas, we decided to give you a shortlist of some nostalgic 90's movies to enjoy during this season!
Holiday Bonus!
Don't Look Under the Bed (1999)
Who said having an imaginary friend couldn't save your life? This film has often been regarded as too dark for a younger audience making it the perfect Halloween movie!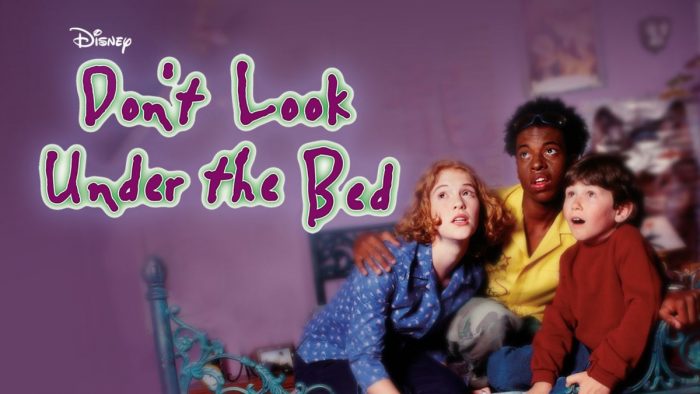 Halloweentown (1998)
Join the Cromwell family as they make their first trip to Halloweentown after finding out their Grandma is a witch! There is a reason that this movie is highly regarded as one of the best Disney Channel Original Movies.
Did you know, this movie was filmed in St. Helens, Oregon, and they welcome tourists. In fact, they have a  Spirit of Halloweentown event to celebrate Halloween that lasts the entire month of October.
Hocus Pocus (1993)
SISTAHS! This is arguably Disney's most popular Halloween offering, and for good reason. Fans have been waiting for a sequel since this movie was released in 1993. What can we say? It put a spell on us!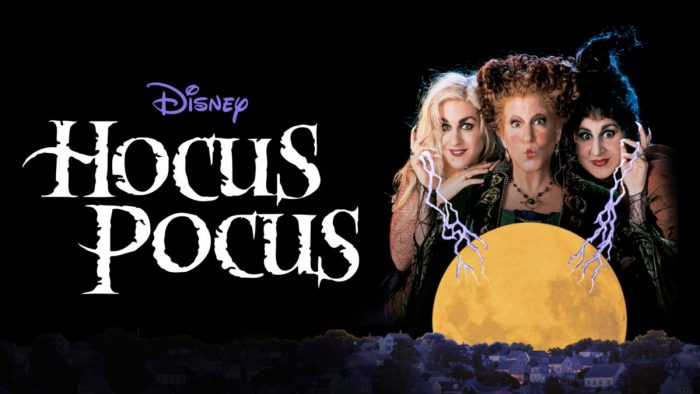 I'll Be Home for Christmas (1998)
Are we keeping track of how many JTT appearances we have here? Seriously, this guy owned the '90s. If you are itching to fill that N'Sync Christmas music hole in your heart, give this one a go.
This is actually the first major film that we see Jessica Biel star in. She has come a long way since then!
The Santa Clause (1994)
You may not know this, but this is actually Tim Allen's first lead role in a major film.  The Santa Clause is one that we can watch over and over. Not to mention we have ALWAYS wanted to taste Judy's hot chocolate.
One week in 1994, Tim Allen actually had the #1 movie at the box office, the #1 rated television show in Home Improvement, and the #1 New York Times best-selling book with "Don't Stand Too Close to a Naked Man".
The Muppet Christmas Carol (1992)
How can you go wrong with an adaptation of Charles Dickens' A Christmas Carol that is narrated by Gonzo and Rizzo?! The answer is- you can't.
Did you know that this was the first major Muppet film after the passing of Jim Henson? It was the first time that someone other than Jim Henson voiced Kermit in a major project. This was passed down to Steve Whitmire.
That's all she wrote folks! We hope you enjoyed this nostalgic trip back through the '90s as much as we did. It's always important to push pause on the Mandalorians and Lokis of the world just so you can dive back into simpler times. Stay tuned to AllEars as we will keep you posted on all the new and nostalgic Disney+ content!
What is your favorite 90's movie? Let us know in the comments below!
Join the AllEars.net Newsletter to stay on top of ALL the breaking Disney News! You'll also get access to AllEars tips, reviews, trivia, and MORE! Click here to Subscribe!