DISCLOSURE: This post may contain affiliate links, meaning when you click the links and make a purchase, we receive a commission.
After we realized that Toy Story has been out for a whole 25 years (that's a quarter of a century, friends), we felt like we had to sit down for a minute.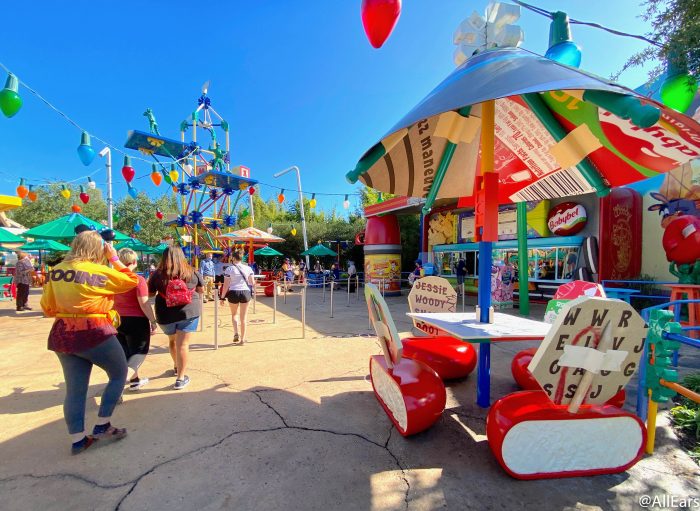 While we can't believe how quickly time flies by, we are so excited to celebrate one of the most iconic Disney and Pixar movies of all time! Although we are game to eat some Totchos at Woody's Lunch Box as a mini "party," you can also collect a few commemorative items for the occasion too!
We've been updating you on all the huge Cyber Monday deals today. And, we've got one last item you're going to want to purchase before shopDisney's sales end! The Toy Story 25th Anniversary MagicBand might be one of the cutest accessories we've ever seen (yes, even cuter than Mrs. Nesbitt's pink apron).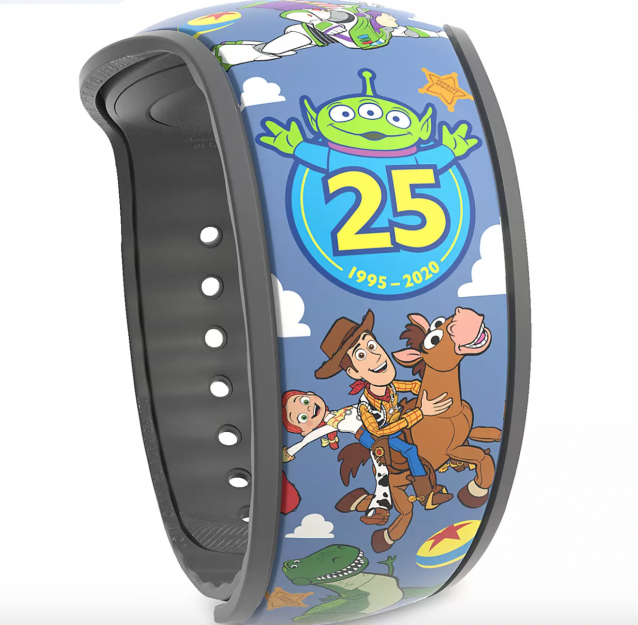 The band features both friends and toys that are old and new from Andy's years and Bonnie's time…
…as it comes in a box featuring the Pizza Planet Aliens and THE CLAW for $34.99. We previously saw this limited edition MagicBand in the theme parks, but we're glad we can now get our Toy Story fix online!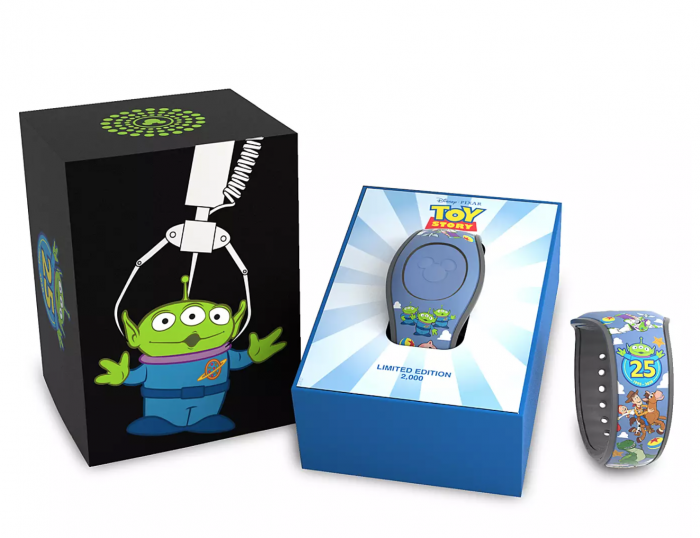 Although we're feeling pretty nostalgic now, we can't wait to wear the Toy Story 25th Anniversary MagicBand the next time we take a trip to Toy Story Land. And, we'll be sure to keep an eye out for any other merchandise that you'll want to snag soon!
What is your favorite Toy Story movie? Let us know in the comments below!