Holiday shopping is an Avengers-level threat even in the best of times. Rather than strapping on your Iron Man armor and braving the mall this Black Friday, why not rely on your sidekicks at AllEars?
We've picked out some top tier Marvel gifts for every hero in your life.
Here our top picks for this season!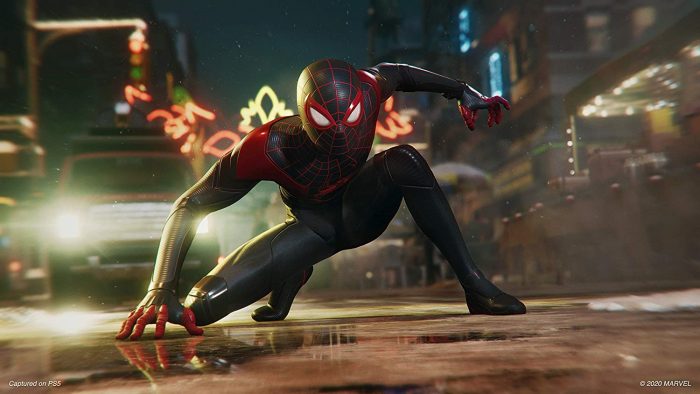 This sequel to the surprise PS4 hit lets players step into the (very stylish) shoes of Miles Morales; the second Spider-Man. Miles is a very different character than Peter Parker, with his own unique powers and challenges that put a new spin on the classic Spider-Man Mythos. This highly anticipated sequel, coming out on November 12th for the PS4 and PS5, is set to improve upon 2018's Spider-Man in nearly every way. Purchases of the PS4 version even come with a free upgrade to the PS5 edition, so you don't have to worry about buying the wrong version if the gamer in your life is looking to upgrade. Oh, and you can fight crime with a bodega cat who is also named Spider-Man. What's not to love?

This isn't just a Marvel service, but it's a must have for any comic book fan. For just $6 a month, you can get digital access to over 25000 comics, alongside exclusive discounts for the latest releases. Keep up with new releases, or explore classic storylines that have reshaped the Marvel multiverse as we know it!
Binge Watchers – Disney+ and Hulu Gift Subscriptions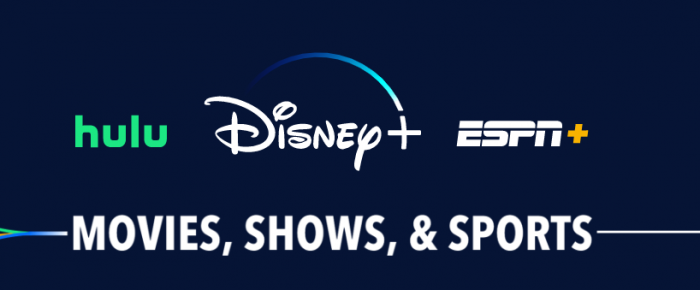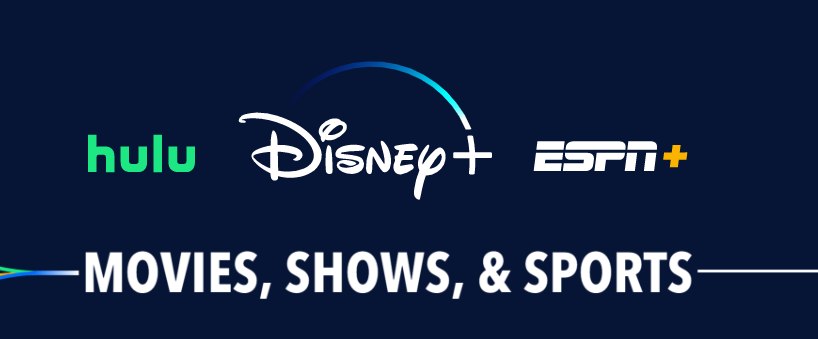 Disney+ is pretty much a no-brainer for fans of any Disney franchise ever, as it's a one stop shop for almost the entire MCU. Everything from Iron Man to Endgame can be found on the platform, alongside select entries from the X-Men series and classic animated adaptations of Spider-Man, the X-Men, and more! Still, you shouldn't sleep on Hulu; Disney's more adult oriented service includes series like Runaways, Agents of S.H.I.E.L.D., and the upcoming M.O.D.O.K. Subscribers to both services can save by upgrading to the Disney Bundle (which also includes ESPN+, but doesn't offer a gift option yet), so even if the streamer in your life has one service, they can definitely benefit from the other. Plus no one complains about free TV.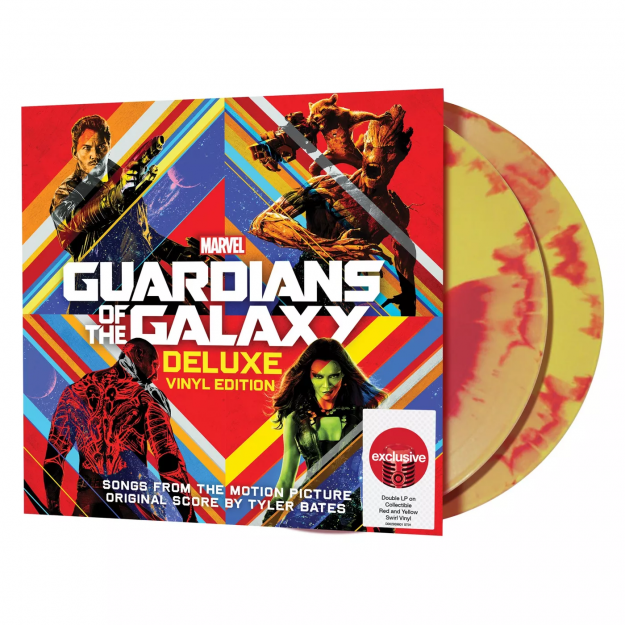 Star-Lord has amazing taste in music. In fact, Guardians of the Galaxy has one of the best superhero soundtracks of all time, and the juxtaposition of classic pop and sci-fi space opera helped push this little known franchise to stardom. Now you can experience Awesome Mix Vol. 1 in this two disc vinyl set, though you may be reluctant to mar the gorgeous surface with a record needle. The second disk includes original compositions from the film, though few songs can beat the climactic power of The Five Stairsteps' O-o-h Child.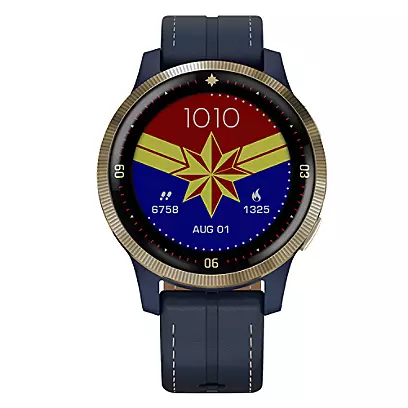 Whether you love Captain Marvel or Captain America, these stylish, GPS enabled smart watches are the perfect wearable. Integrated fitness tools will help you go from Wimpy Steve Rogers to "Rips Tree Stumps With His Bare Hands" Steve Rogers, while exclusive watch faces and animations will let you show everyone that you're a True Believer. These watches also feature everything you'd expect from a modern wearable, including apps, mobile pay, and customizable watch bands. 
If you love Lego, but can't justify having a scale model of Stark Tower in the living room to your significant other, this stylish Lego Art set is the perfect choice. This 3,176 piece set gives you a choice between three portraits of the iconic armor: Mark III, Hulkbuster Mark I, or Mark LXXXV. If you purchase multiples, you can build all three… or you can combine them to create a single, epic portrait!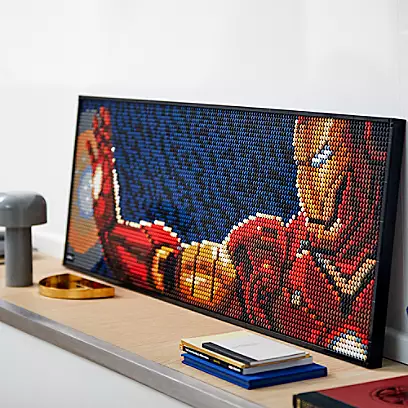 Each set comes with an instruction book that will look beautiful on your coffee table, and features a plethora of Iron Man lore. They also come with a free soundtrack download featuring stories about the set. This gallery quality piece will look gorgeous in any space, and you can use the included piece separator to take it apart and rebuild it again and again.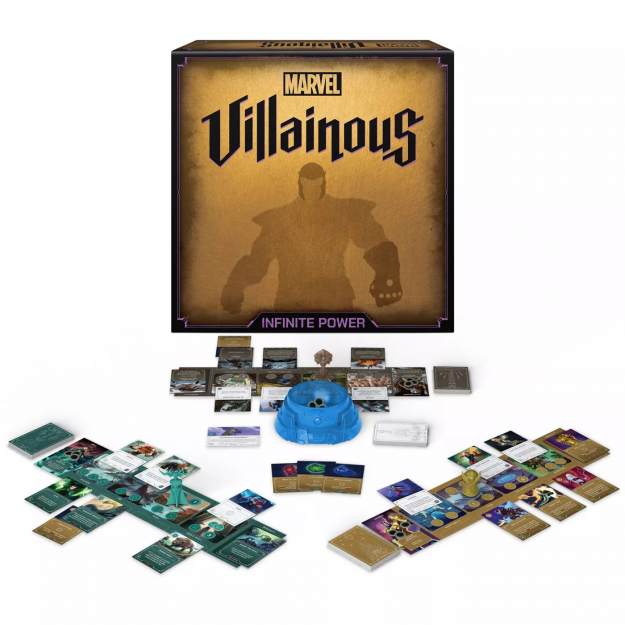 Disney Villainous is a gem of a board game, where players take on the role of iconic Disney villains as they race against one another to complete their nefarious schemes. Now the MCU's most nefarious villains can get in on the act in this new, improved version of the Villainous formula.
The biggest change here is that, unlike in the Disney version, all villains exist within the same universe. That means that you can send your henchmen into the territory of other villains to hinder their plans. The Fate deck, containing meddling heroes and other misfortunes, is shared between all players, meaning that no one is truly safe when someone activates that dreaded Fate space. Finally, the new Event system creates shakeups that affect the entire board. Villains can team up to overcome them, but only one can reign supreme. Choose between Thanos, Ultron, Hela, Kilmonger, and Taskmaster as you battle for control of the Marvel Universe! Being bad has never felt so good.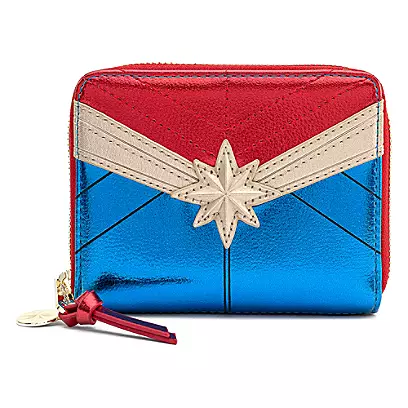 Finally, we have this stylish accessory from Loungefly, creators of tiny backpacks, stylish purses, and somehow even tinier backpacks you wear on your wrist.  This Captain Marvel Wallet is understated, but undeniably Marvelous. Clad in Carol Danvers' iconic colors, it fits perfectly in your purse or satchel, and can comfortably hold your cash, cards, and S.H.I.E.L.D. ID.
Was there a perfect gift we missed? Let us know in the comments below!
Join the AllEars.net Newsletter to stay on top of ALL the breaking Disney News! You'll also get access to AllEars tips, reviews, trivia, and MORE! Click here to Subscribe!