DISCLOSURE: This post may contain affiliate links, meaning when you click the links and make a purchase, we receive a commission.
If you're heading to Star Wars: Galaxy's Edge, it's almost a given that you're going to find some odd merchandise like you've never seen before. (It's space, people!)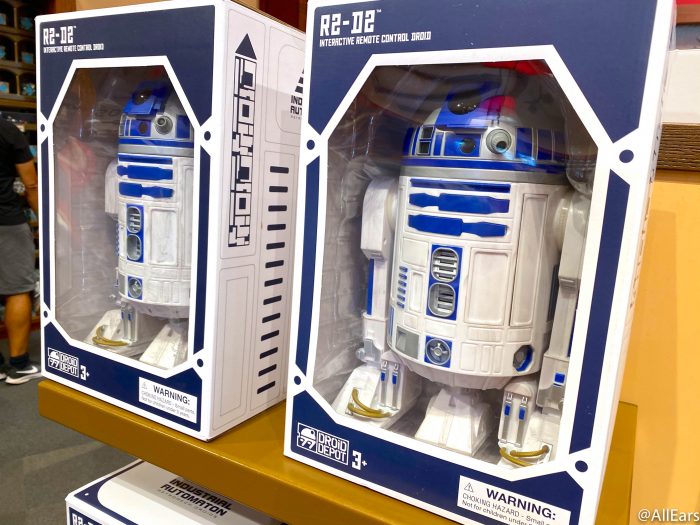 Since there is an entire dedicated Creature Stall and Savi's Workshop to build your own lightsaber, the Star Wars merchandise you'll spot can range from weird to downright awesome. But, even though we've found Galaxy's Edge merchandise outside of the parks, we weren't really prepared to find such a hilarious line of toys online that we honestly want more than our kids.
You've seen Star Wars characters as plushes, action figures, droids, and more…but can you imagine them as high fashion MODELS?! Awhile back, Barbie put together a series of dolls that are "inspired by the films' original concept art [and] re-imagines iconic characters through a distinctive Barbie high-fashion filter."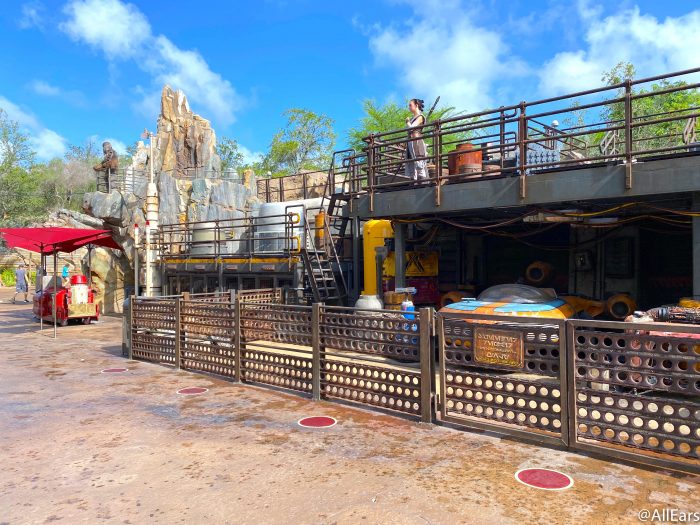 Darth Vader may be a Sith Lord, but he can look just as fabulous as Meryl Streep in The Devil Wears Prada. We're getting some major Miranda Priestly vibes with the short bob, round glasses (so she doesn't have to look you directly in the eye), and the Runway book that probably has Darth's best ideas for an Empire-wide fashion show.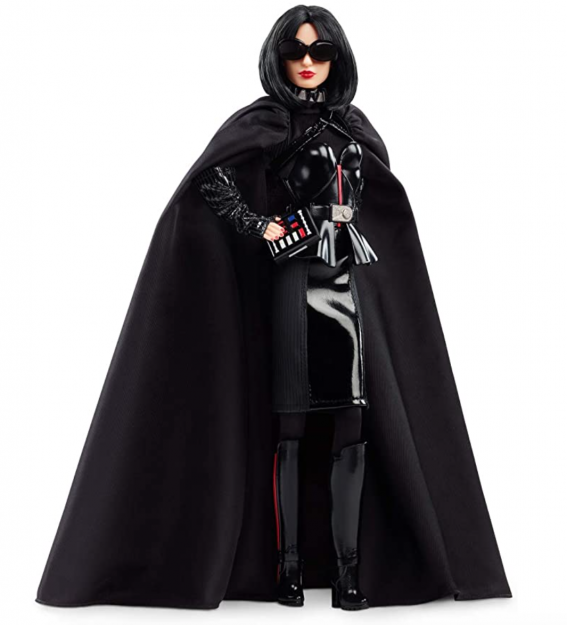 But, here's the real ringer — the Darth Barbie is the LEAST expensive Barbie out of the group at $90! We know you're just as curious to take a look at all the others now too…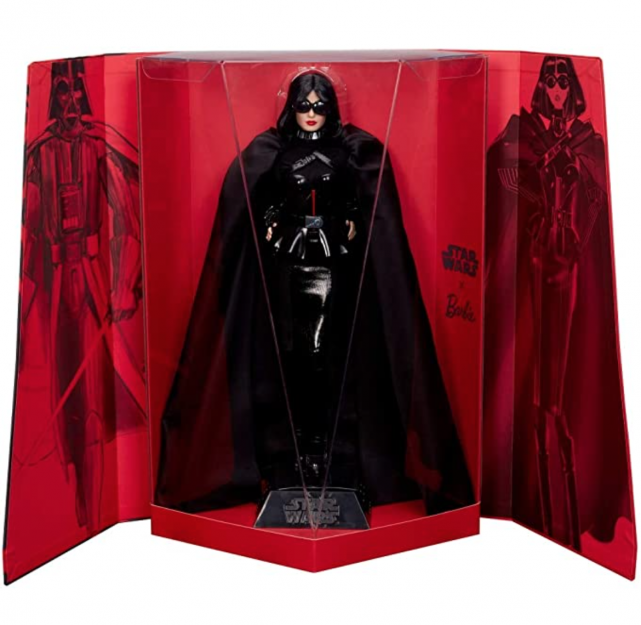 …so we're heading to the Light Side! If we want to talk about dedication, the R2-D2 Barbie is really going all out, right down to the blue square of make-up over her eye to match the droid.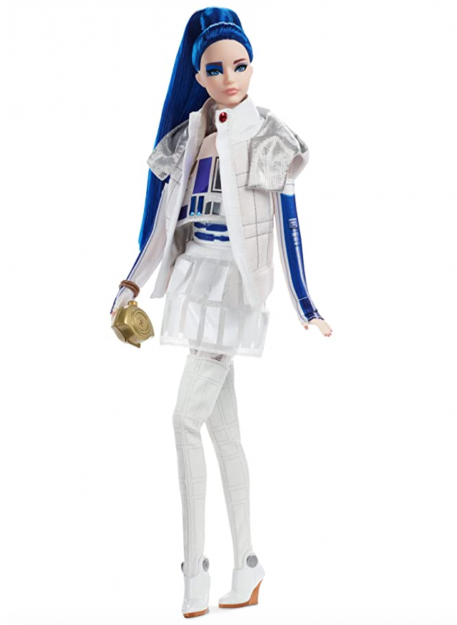 We're really feeling the Zenon vibe here, because R2-D2 Barbie's outfit does look the most space-like for $90.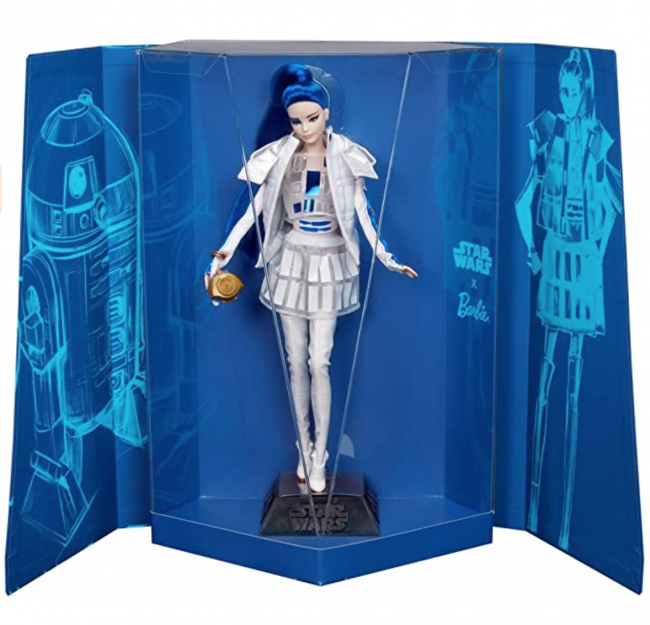 If Darth Vader is Miranda Priestly, then the Stormtrooper must be her right hand, Emily. Can't you just imagine this Stormtrooper Barbie looking you directly in the eye and saying in a British accent, "I'm wearing Valentino for crying out loud!"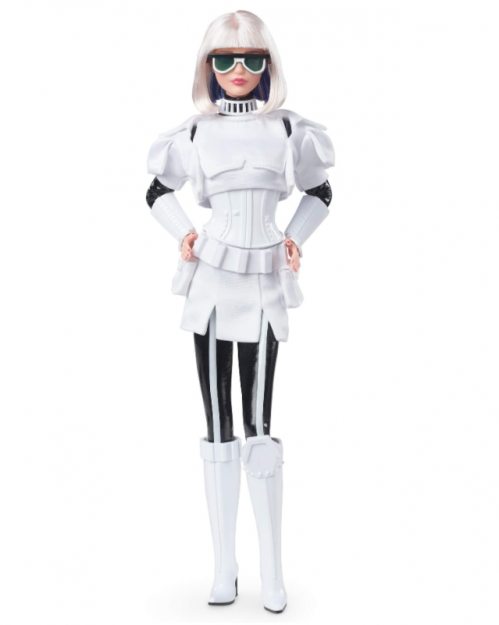 And, we have to say that the Stormtrooper Barbie's outfit is trying to channel Valentino with the cost for $100 a pop!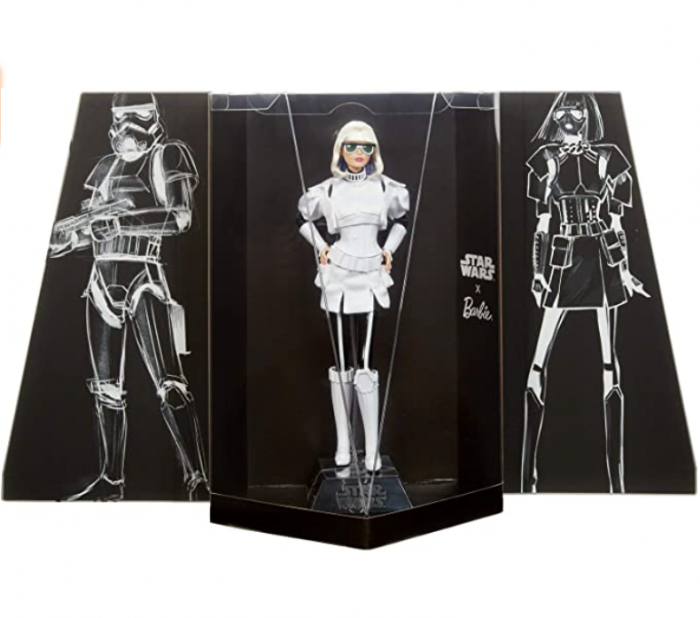 We don't think anyone would actually throw a "Star Wars Disco Night," but if they did…we would definitely wear this. The C-3PO Barbie is using all the best parts of the 1970's in her outfit with big hair, lots of sequins, and tall dancing boots (she looks ready to boogie on down at the Resistance base).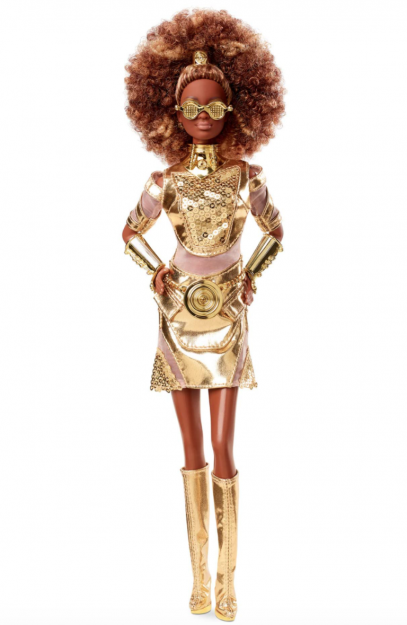 But, since the C-3PO Barbie is $100, we might not be able to say "I Got You, Babe" and justify buying her (even though she's cute).
Rey may have grown up as an orphan, but things could have looked very different for the new Jedi. She could have lived a normal life in a nice suburban space neighborhood, attending the best schools out there. And, she probably would have gone dress shopping with her mom to pick THIS ensemble for her prom!
The draping dress, big curls, and thigh waisted boots are seriously the statement of the century. Buuuut, we're pretty sure this Rey Barbie actually costs more than our real prom dress did for $110 (!!!).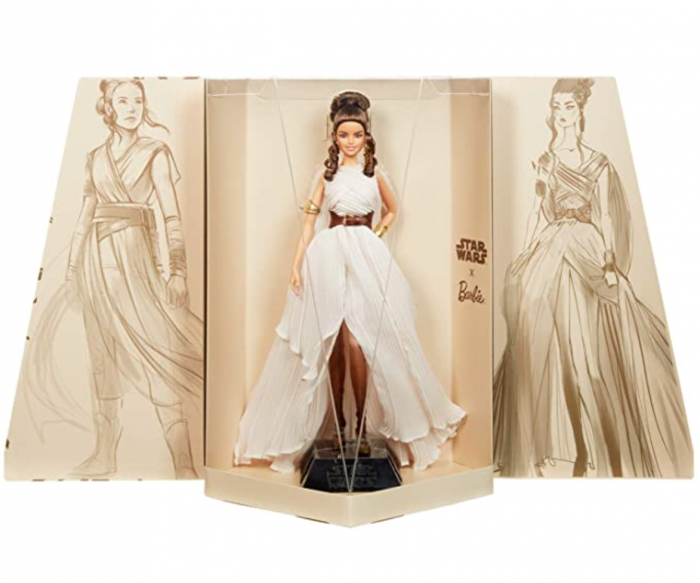 You know that scene where Chewbacca is about to eat a Porg… in front of a Porg? And, it just felt SO wrong that he stopped? We're honestly feeling a little worried about where all that Chewbacca fur came from when we look at the Chewbacca Barbie. Since she's selling for $150, that must mean she's wearing genuine Wookiee fur. (Seriously, someone PLEASE make sure Chewie is okay!!)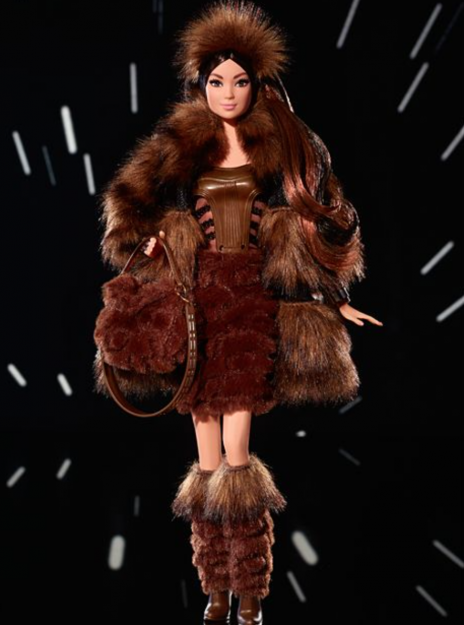 We're not entirely sure if these are really "high fashion," but they're definitely the most hilarious (and EXPENSIVE) Barbies we've seen in a long time! Although they might not be heading to Galaxy's Edge any time soon, we'll make sure to keep an eye out for any other strange merchandise we can find in and out of the parks to share with you!
What Star Wars Barbie made you laugh the most? Let us know in the comment below!
Join the AllEars.net Newsletter to stay on top of ALL the breaking Disney News! You'll also get access to AllEars tips, reviews, trivia, and MORE! Click here to Subscribe!