There are several undeniable truths when you go to Walt Disney World: You will eat a lot of tasty treats. You will walk a LOT. You will have fun.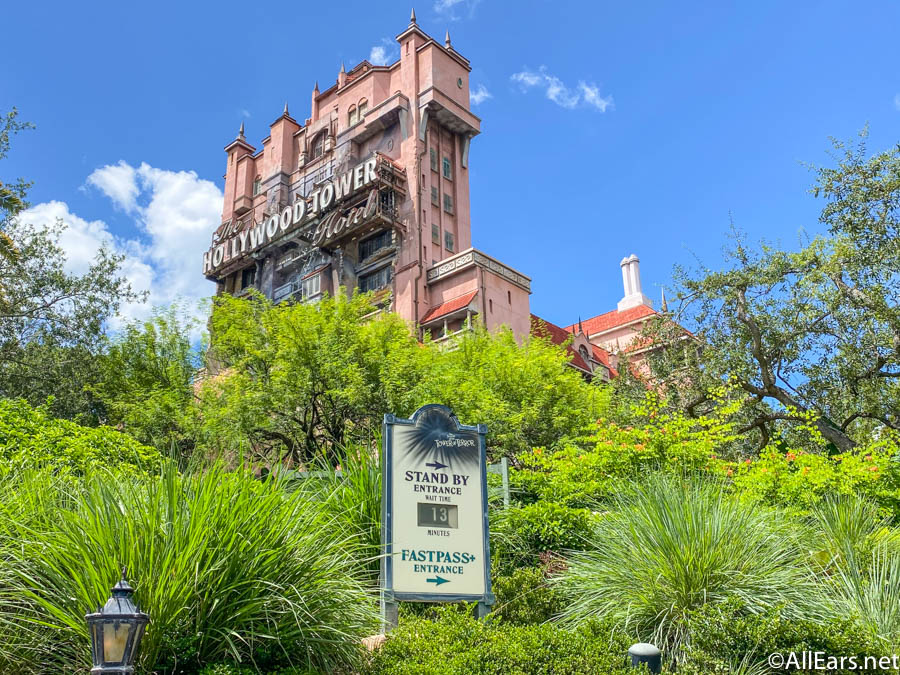 And…you WILL wait in line.
No matter what crowd levels are like, you're bound to wait in some length of line for at least one attraction or experience. But what's the longest you'd be willing to wait?
We recently asked our AllEars Facebook followers what's the longest they've ever waited for an experience at a Disney or Universal theme park. And…was it worth it? Here's what they said.  
Turns out, lots of you waited a good amount of time to fly on the back of a banshee. In fact, this was the number one answer! Here are some of the waits you experienced: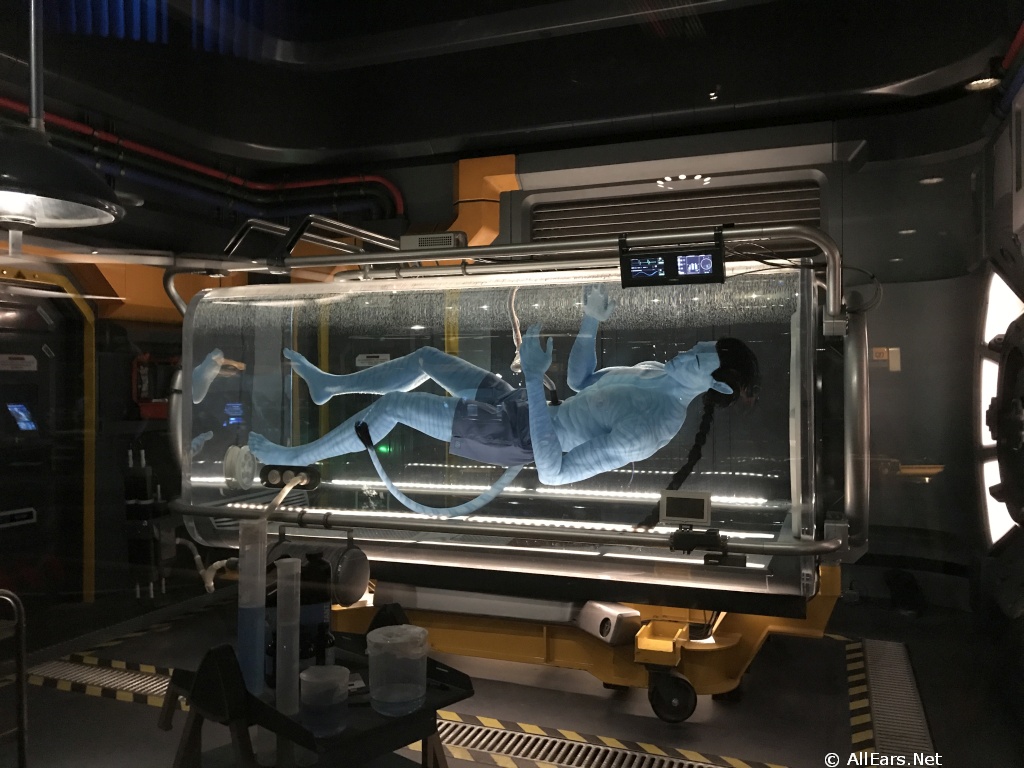 "2.5 hours for flight of passage- twice! Once at opening and again before closing. We didn't know when we would be back to do it again. Totally worth it!" – Samantha
"Posted wait time was about 180 mins and we waited about 210 because it went down a couple of times. Granted, it was Spring Break and EMH. [Extra Magic Hours] But all 8 of us agreed it was worth the wait!!"  – Ellen
"The first month that Avatar opened, we had no fast pass and waited 295 minutes. It didn't seem that long, though, because we had conversations with everyone around us. We had no problem waiting." – Joanne
"We did 6 hours for Flight back when it opened…." – Brian
"We were 4 hours for Avatar flight of passage … year it opened … great ride … but 4 hours of my life we won't get back 
" – Evelyn
Indiana Jones Adventure
The Disneyland thrill ride has caused some long lines, too! Waits…why'd it have to be waits…?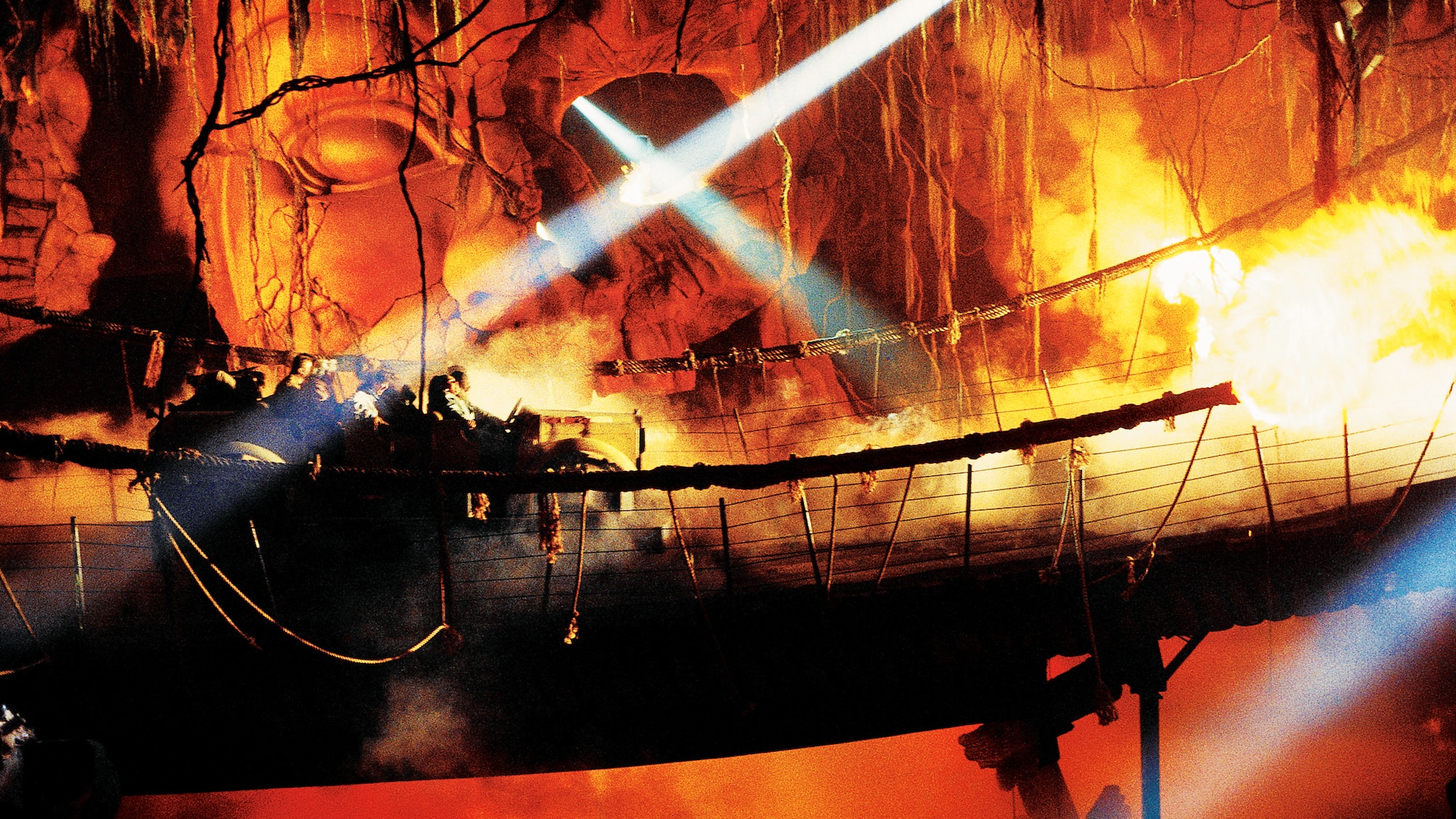 "2 3/4 hours for Indiana Jones ride at Disneyland. Was completely worth it" – Judith
"About 4 hours when Indiana Jones opened up at Disneyland. At that time the line was fully inside the temple, not the quick walk thru you have today. Still one of my favorite Disney rides." – Tim
"

When Indy first opened at Disneyland me and my Dad waited almost 3 hours in line to ride it. And yes it was worth it!" – Phillip
Hagrid's Magical Creatures Motorbike Adventure
Universal Orlando's newest headliner may not have had the most responses, but it sure had the longest ones: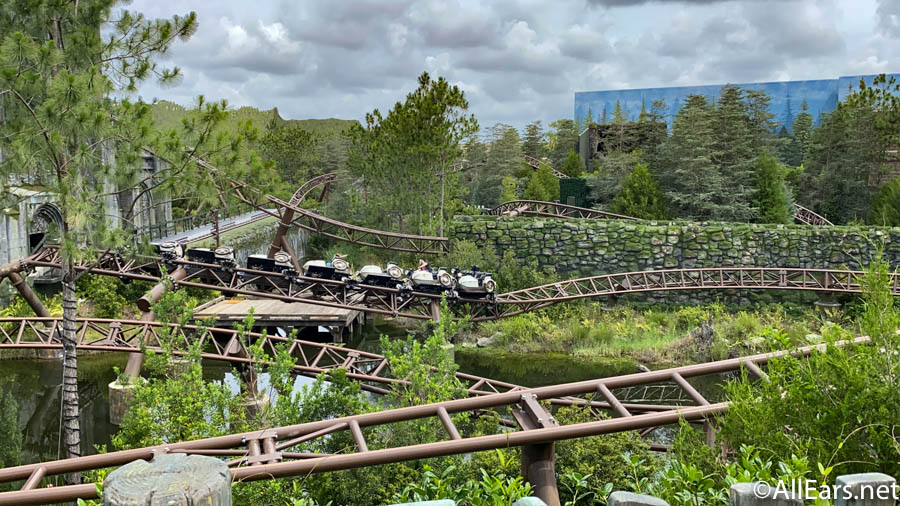 "9 hours for Hagrids when it first opened." – Susan
"8 hrs hagrid 
" – Stephen
"We waited in a 2.5 hour line for Hagrid's, twice in a row….worth it. Would/will do so again lol" – Tim
Wizarding World of Harry Potter
In addition to long lines for a spin on Hagrid's, several of you have waited long lengths to enter the Harry Potter lands or do the other attractions.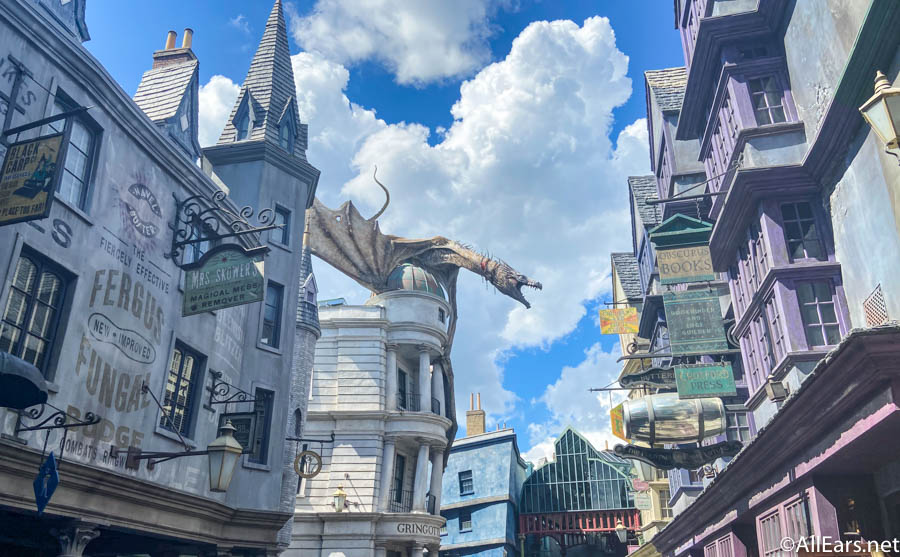 "When Harry Potter first opened in June 2010 we waited for 8 hours to get in. Funny thing is that we had been in there a couple days before in a soft opening. My daughter just had to go on opening day. She loved every minute and it was worth it to see her so happy." – Tammie
"About four hours for Harry Potter and the Forbidden Journey. It was about 10 days after that land opened. It was "only" about three hours for the ride and then an hour to get into the land…Worth it is a relative term of course. Yes it was worth it." – Trevor
"7 hours for Escape from Gringotts, opening day! Best atmosphere ever." – Judi
"Opening day of the Wizarding World of Harry Potter at Islands of Adventure. Got in line at 8am to enter the park, about 4pm we managed to get into Hogsmeade. 8 hours to get into the land and then another 2 hours in line for the Forbidden Journey…" – Jim
Seven Dwarfs Mine Train
Heigh-ho, heigh-ho, it's off to wait we go…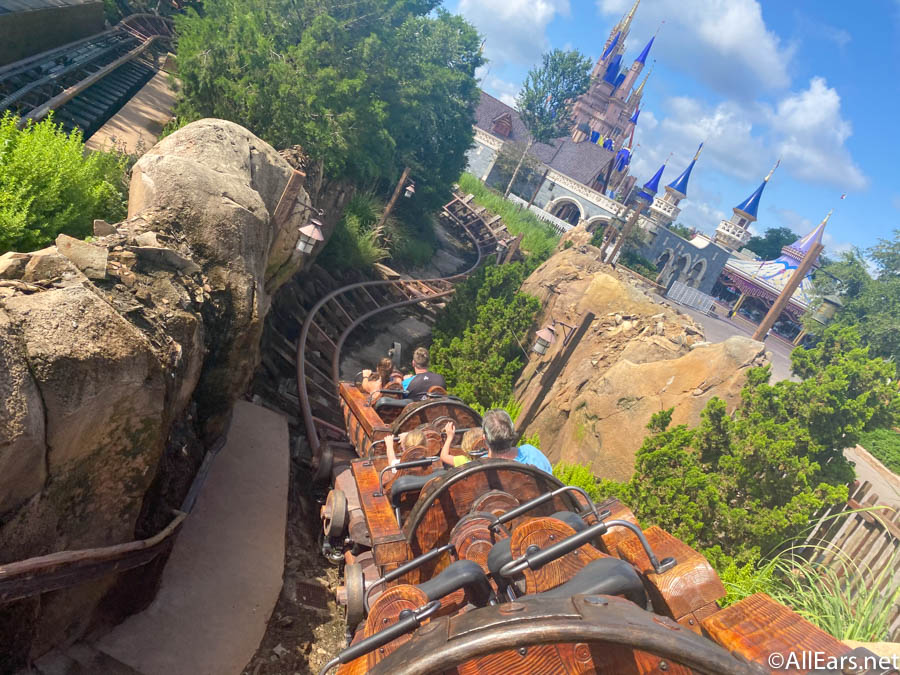 "2.5 hrs both- snow white's mine ride and rock n roller coaster. Not worth it for mine ride." – Diana
"About 2 1/2 hours for 7DMT. I love the ride, but will never wait that long again" – Andrea
"Just over 2 hours for Seven dwarfs mine train. The posted time was 60 minutes. If I had known that we might have skipped it. It was our first and only time so far to the Magic Kingdom so I am glad we waited that long. This was 4 yrs ago. We loved it and luckily hardly found any long wait times. We did 24 rides total that day. It was great!!!" – Cindy
Anna and Elsa Meet & Greet
It's not an attraction, but lots of you waited quite a bit of time to meet the Frozen sisters.
"Not a ride…..but in 2014 I stood in a line for 3+ hours so that my daughter could meet Anna and Elsa. This was when the 1st Frozen was still in theaters, and before they had a special area and fast pass." – Jordannah
"5 hours to see Anna and Elsa when they first arrived at MK. Was it worth it? Well it made my granddaughters dreams come true so Yes!!" – Carole
"

3 hours for Anna and Elsa way back when they only allowed 1 person from your party to wait…the things I did for my girls ( now 13 and 10)" – Carrie
"4 hours to meet Anna and Elsa in EPCOT when their meet and greet first opened and my daughter was 4. Do I think it was worth it? No. Did she think it was worth it? Absolutely." – Amanda
Other Answers
These attractions may not have racked up as many responses, but we loved these answers!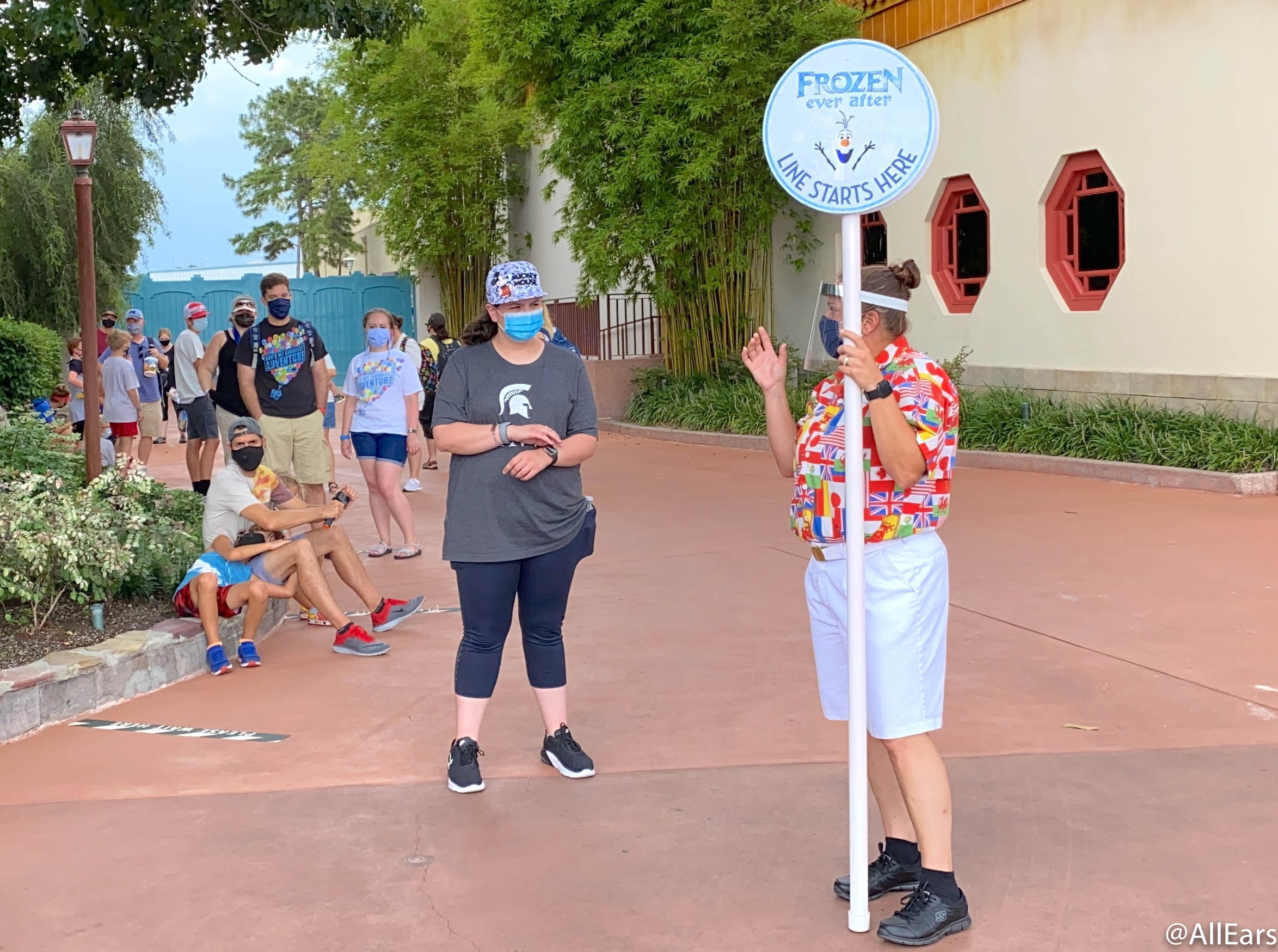 "4 hours for the world premiere weekend at Disneyland for Captain EO. We arrived at about 4:30am Saturday morning after working until 2am and the park was open Friday morning until Sunday night I believe. So, we were in the park, in line. Not in the lot waiting to get into the park. The line started right at the park entrance into Tomorrowland. it was very surreal being at Disneyland that early in the morning with so many people sleeping on benches and everywhere. But it was awesome!" – Ron
"120 minutes for Toy Story Midway Mania back when it was the old Fastpass system. It's my mom's favorite ride so it was worth it to see her happy." – Ellen
"3 hours for Slinky Dog Dash. It was for my Father's 75th Birthday. #thethingsyoudoforfamily" – Lisa
"Many years ago, 120 minutes for Body Wars (now closed) I said not worth it, hubby says it was worth the wait." – Donna
"4 long hours for the Navi River Boat Ride, opening day of Avatar Land.. I was crusty when I found out that ride lasted only 2 minutes" – Melissa
"Not the LONGEST Wait we ever did, but I would call it my most regrettable: Opening Day of Bug's Land at California Adventure. Waited an hour and 27 minutes for Heimleich's Chew Chew Train! When we got off, it was like, "really? that was it?" 
 – 

 Rachel
"3 hours for Splash Mountain when it first opened at Disneyland in 1989." – Holly
What's the longest you've ever waited for a theme park attraction? Let us know in the comments! 
Join the AllEars.net Newsletter to stay on top of ALL the breaking Disney News! You'll also get access to AllEars tips, reviews, trivia, and MORE! Click here to Subscribe!